The Northern Hidden Gem – Meat Cove
Local Ambassador Chuck Wrathall explored Meat Cove & Area in July 2020. If you're looking to explore this area and want to feel like you've reached the edge of the Earth, follow Chuck's exploring tips below!
The Northern Settlement 
With Meat Cove being the most northern settlement in Nova Scotia, it's no surprise it should be right up there on your list to check out! It's truly one detour off the Cabot Trail you won't regret taking.
The remoteness makes for some incredible untouched wilderness adventures with beaches & mountaintops all ready to be explored.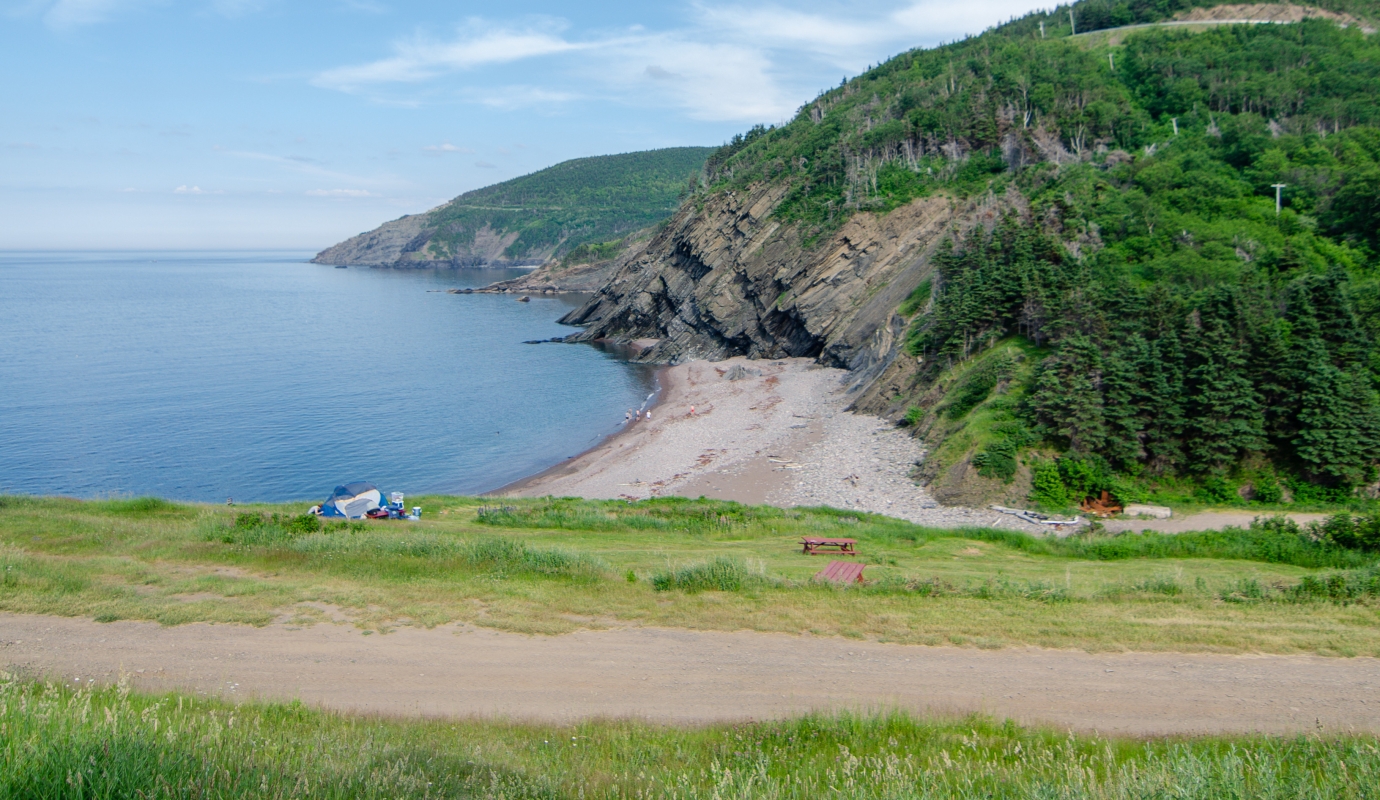 Finding the Trail 
Turning onto Meat Cove road, you're going to drive along the windy dirt road for just over 11.5km. The trailhead is incredibly easy to find with its white and red painted sign on the left-hand side of the road. There is a driveway with a clear area to park once you reach the trailhead, another option is to park down at the Visitor Center and walk back up the road.
The trail's total length is around 3.7km with a 277m rise in elevation. The trail is quite steep for the first 1.5km before it flattens off. The trail is quite easy to follow as it is well marked and it has some ropes in the steep areas to help assist you. Once you get to the top, the trail gives you two options. You can go left up the hill, which brings you higher up with a great viewpoint. Or you can go right, which brings you to a view overlooking Meat Cove and St. Margaret's Bay.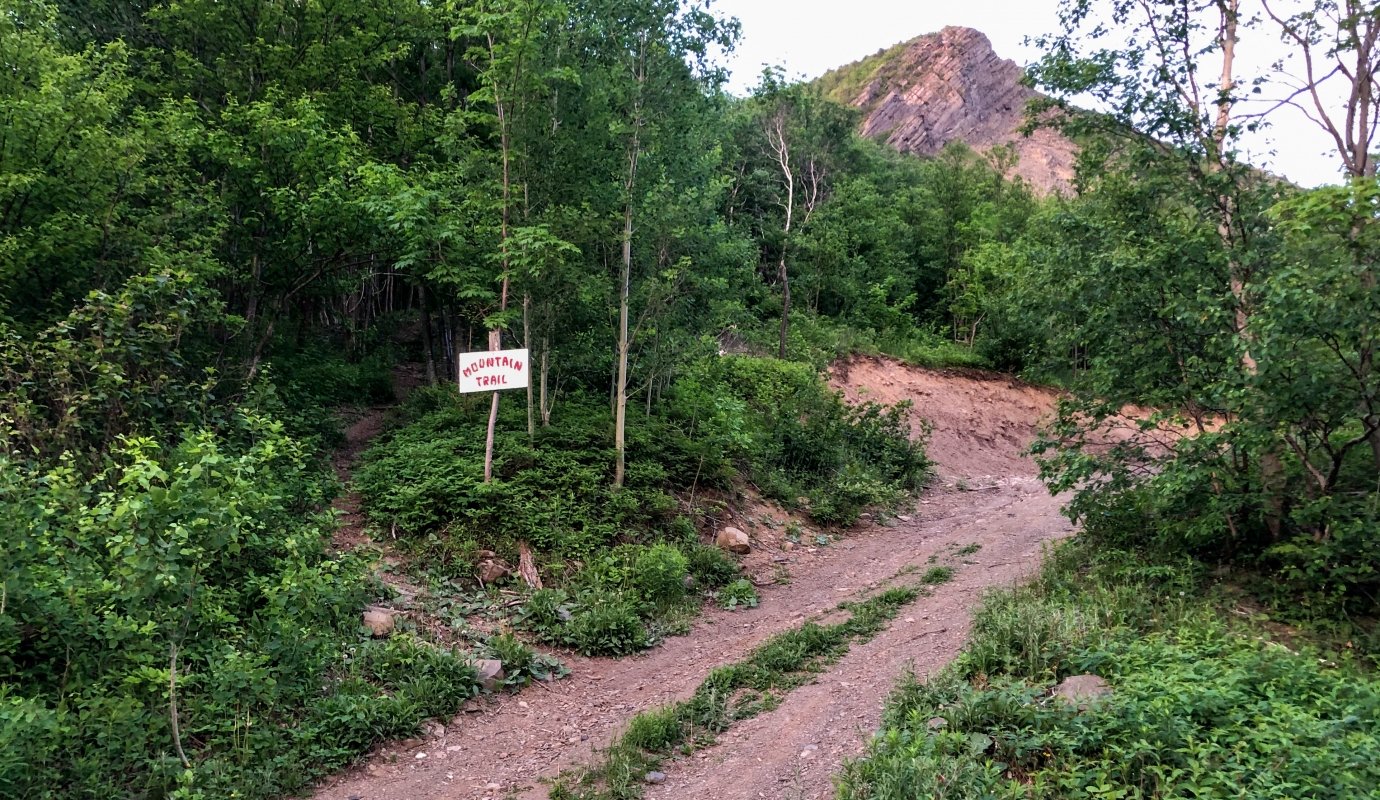 360

°

of Beauty
As you reach the top you are greeted to a curving river flowing through the mountain valleys in front of you, rugged cliffs to your left, and a view of Meat Cove village on your right. Directly behind you is St. Paul's Island along with the Atlantic Ocean. It really has a remarkable 360° view making the steep hike up totally worth it.
Photographer's tip:
The sun rises directly behind you over the ocean and sets just to the right of the valley making this a perfect sunrise or sunset hike.
Dinner and a View 
What better spot to stop in and refuel after a mountain hike than The Markland Resort! They had so many incredible options to choose from on their menu. After ordering the pull pork burger and fries, I decided to eat it on Dingwall Beach which is located right next to the restaurant. A burger that delicious needed a great view to go with it!
A Cliff Side Cabin 
After exploring the area all day, it was time to check into my cabin at Meat Cove Campground. The cozy cabin has two beds and a sitting area inside. A front covered deck with benches and a spectacular view of Meat Cove Beach and the rugged cliffs that meet the ocean!
There is no better place to celebrate love than on Cape Breton Island. Want to impress your significant other this Valentine's Day? Of course, you do! Here are some ideas for organizing a Cape Breton Island Valentine's Day that is sure to impress.
---
Continue Reading