Hidden Gems: Davey and Sky explore Cape Breton's South Coast
An Island off an Island – Isle Madame, Cape Breton's South Coast Hidden Gem.
Pack your bathing suit and waterproof cellphone case, we're heading to Cape Breton's South Coast! What is there you may ask? Only a kayakers paradise and the endless coastal beauty of Isle Madame! Here's how we explored this awesome region that will have you adding it to your summer bucket list.
Delorier Island 
First on our list was Delorier Island. A peninsula that stretches out between West Arichat & Janvrin Island. It is composed of a rocky shore with beautiful rough Atlantic water on one side and calm harbour water on the other. To get here we parked at the gravel lot where Janvrin Harbour Rd. intersects Delorier Road and followed the coastline out.
Beaches for Days!
We made an absolute beach day out of this trip and enjoyed floating in the turquoise water while being blown away by the aerial drone views from above. It is a rocky hike out so bring some good hiking shoes to keep those ankles safe. This would be a simply incredible spot to plan a kayaking trip, with so many little island coves to tuck into and enjoy. Experienced kayakers can embrace the challenge the open ocean brings, while novice kayakers can paddle smooth waters inland.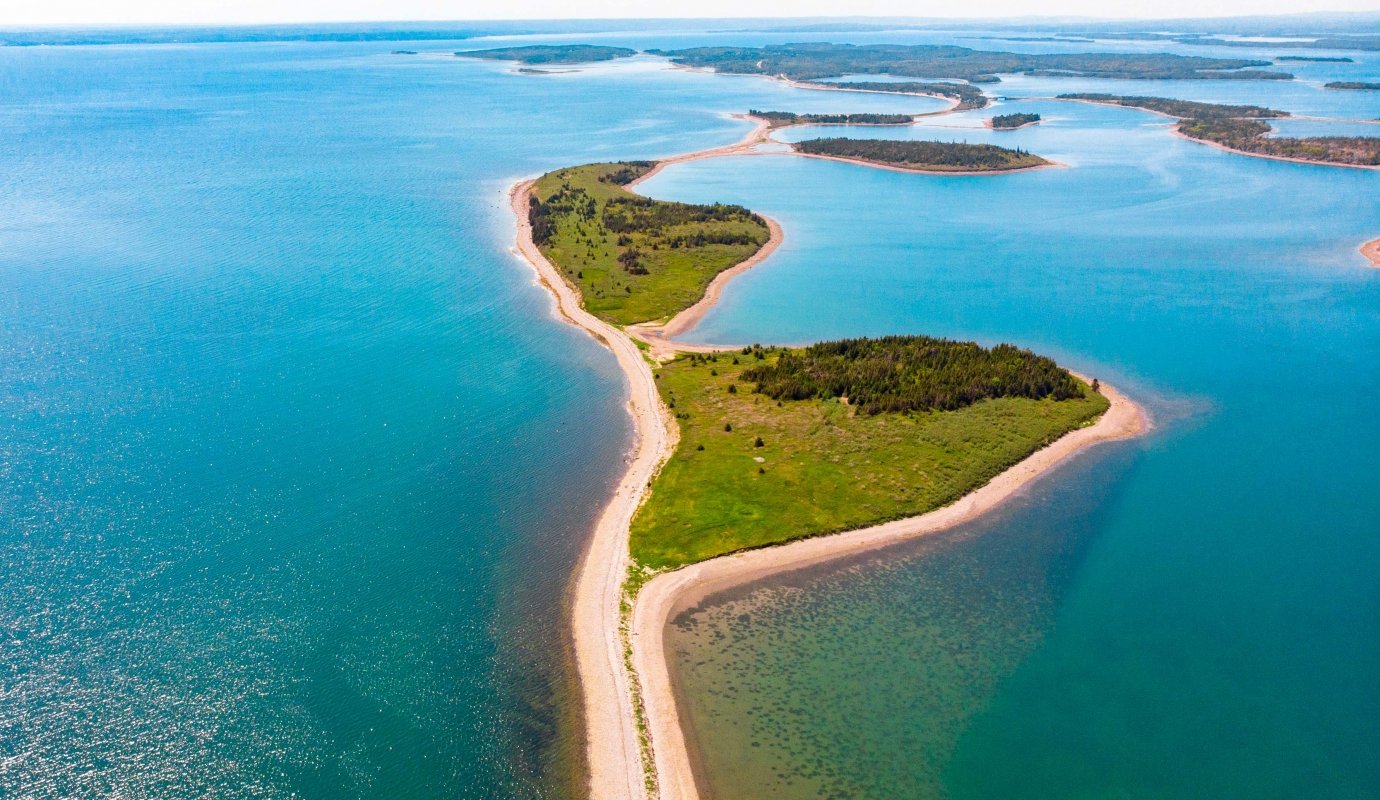 The Groundswell & La Goélette à Pépé Café
The Groundswell was actually OUR FIRST restaurant we have dined at since well before February and, oh my, did we ever have a great time. They had ice cold local Big Spruce beer on tap, an impressively full menu to choose from, and they were practicing all the public health measures to make sure we felt safe while there. This included face shields, distanced seating, a clean dining area both indoors and outdoors, and sanitizer always nearby. This place is also a B&B along with a hotspot for kayak rentals!
La Goélette à Pépé Café had a lovely assortment of café options for us to choose from and we indulged in all the sweet things including ice coffee, cheesecakes, cinnamon rolls, and more. They also had full public health measures in place with socially distanced seating inside and outside. Their cute gift shop area is another reason to add them to your list!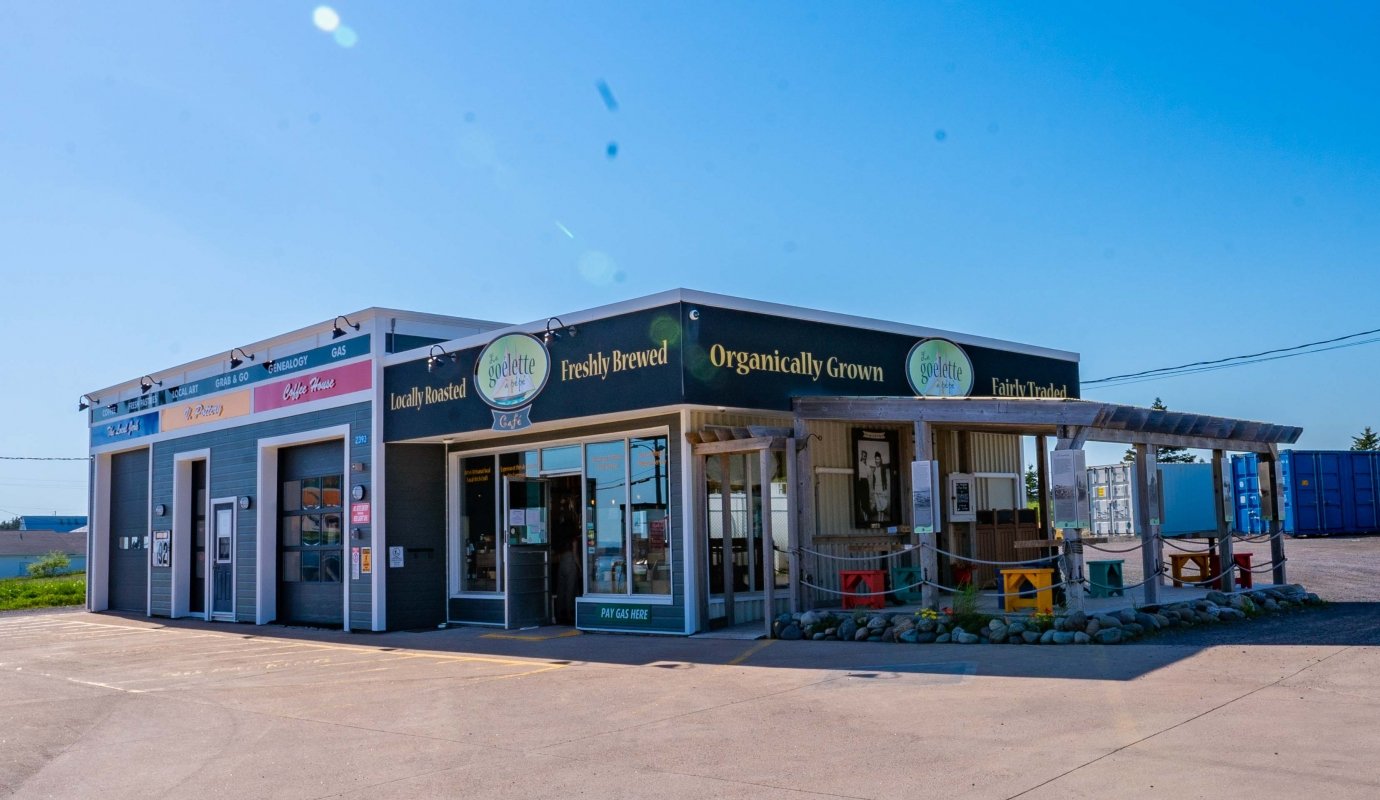 We stayed at The Vipi Lodge on Isle Madame's western coast – Janvrin Island. It is everything you expect when you picture a rustic summertime getaway, and so much more. Each of the property's six cabins are tucked away in the woods, out of sight from each other, for a quiet escape in nature. Their motto is "slow down living" and it really is just that. It is also an absolute vibe straight out of the 80's, how neat! We were cozy in our cabin and had access to the waterfront.  We enjoyed a magical evening in their light-up screened in gazebo, and were able to have a sunrise paddle the next morning since they have canoe/kayak rentals. The owners, Ingo Vollmer and his mother Maria are the absolute sweetest! If you visit here please take the time to talk to them, they will make sure your stay is the absolute best.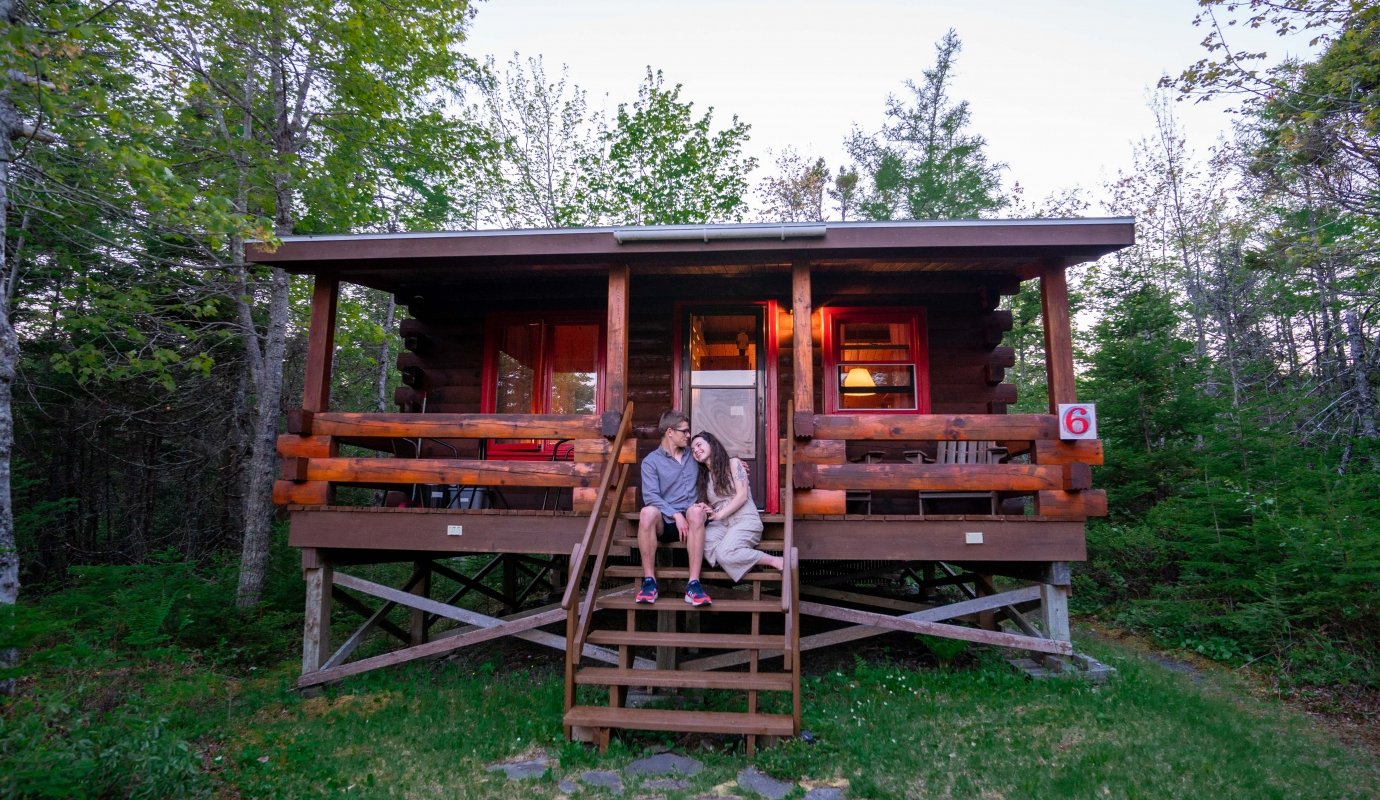 Coastal Beauty 
Tips we would have when visiting Isle Madame is to simply embrace the coastal beauty! With so much coastline to just stop and drop your kayak in, the adventures are endless. There are friendly people, cozy accommodations, wildlife, incredible local food, and enough exploring to keep you going from sunrise to sunset – both of which look spectacular here. For us, it was an adventure photographer's dream spot and not to be overlooked this summer!
When you get to a certain point, you look to your left and you see a towering lighthouse and you look to your right and you see this fortress, which is unlike being anywhere else, at least in Canada.
---
Continue Reading