8 Golf Courses on Cape Breton Island
It has been written that Cape Breton is a "magical island" with what National Geographic cites as one of the world's great drives – the Cabot Trail. Over the years, our Nova Scotia island has become noted for offering some of the best, most intriguing and exciting golf experiences in all of North America. Here are eight of our best!
Exquisitely carved out of the breathtaking Cape Breton landscape, with postcard-worthy panoramas vying for your attention and rich, rolling fairways waiting to reward your creativity, this is links land golf at its best. From cliff to cliff and across rolling sand dunes, experience the game in its most visceral sense: with a stiff coastal wind at your back and a sense of purpose in your swing. Cabot Cliffs is located in the small town of Inverness on Canada's Musical Coast.
Cabot Cliffs is a walking-only course, a style of play that heightens the experience of the game, connecting the golfer with the landscape and inviting creativity into every shot. Of course, exceptions can be made – and carts provided – for those guests who need assistance. In addition, experienced caddies are ready to provide helpful advice on everything from shot selection to the course's various topographical nuances.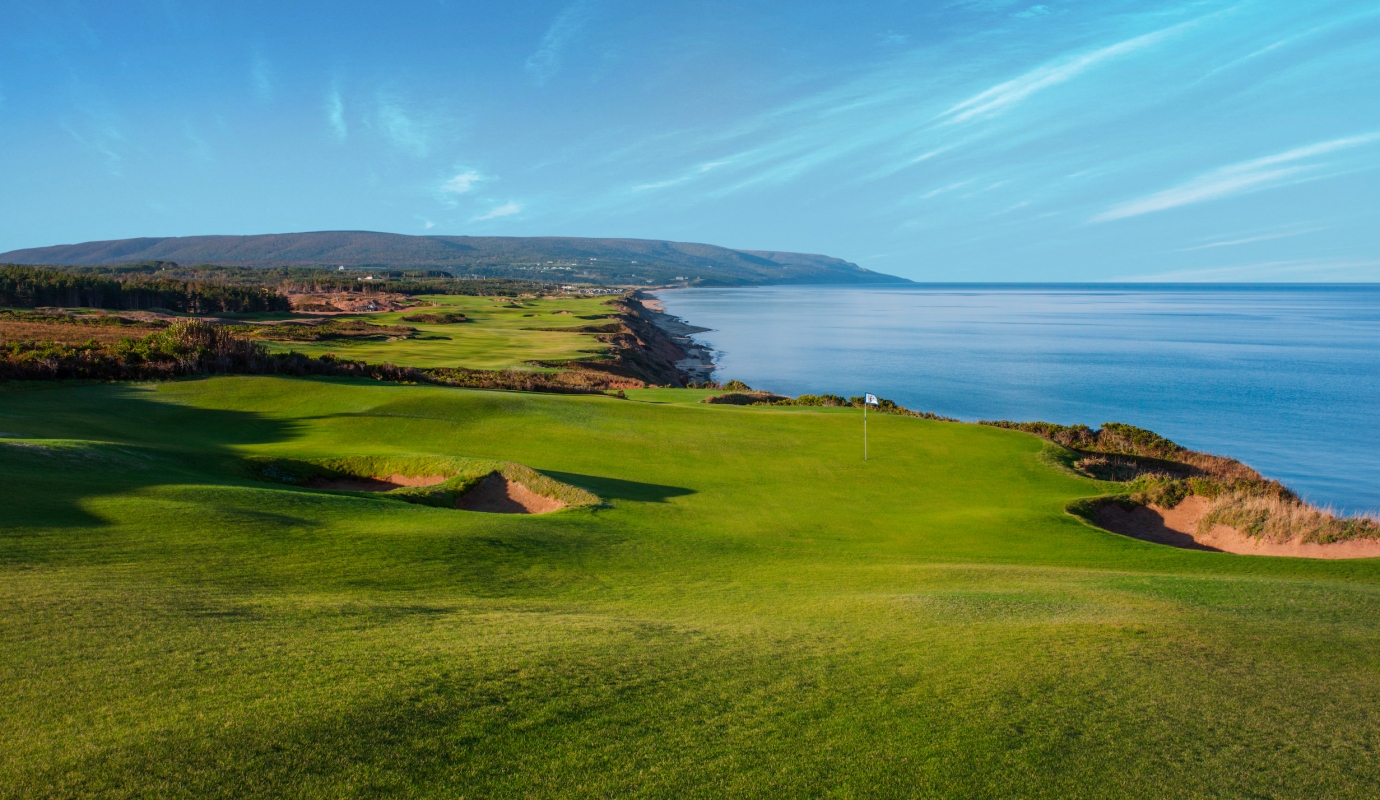 Cabot Links, known as Canada's first true links golf course, has received many accolades over the past decade as being one of the top courses in the world along with its sister course Cabot Cliffs. To see the ocean from everywhere on the links and to play golf on the ground as well as in the air, to imagine shots and to understand that the contours of the fairways and greens invite creativity: this is golf as it was meant to be and as it has been played for centuries on the classic links that represent the best the game has to offer.
Cabot Links is a walking-only course. Of course, exceptions can be made – and carts provided – for those guests who need assistance. In addition, experienced caddies are ready to provide helpful advice on everything from shot selection to the course's various topographical nuances.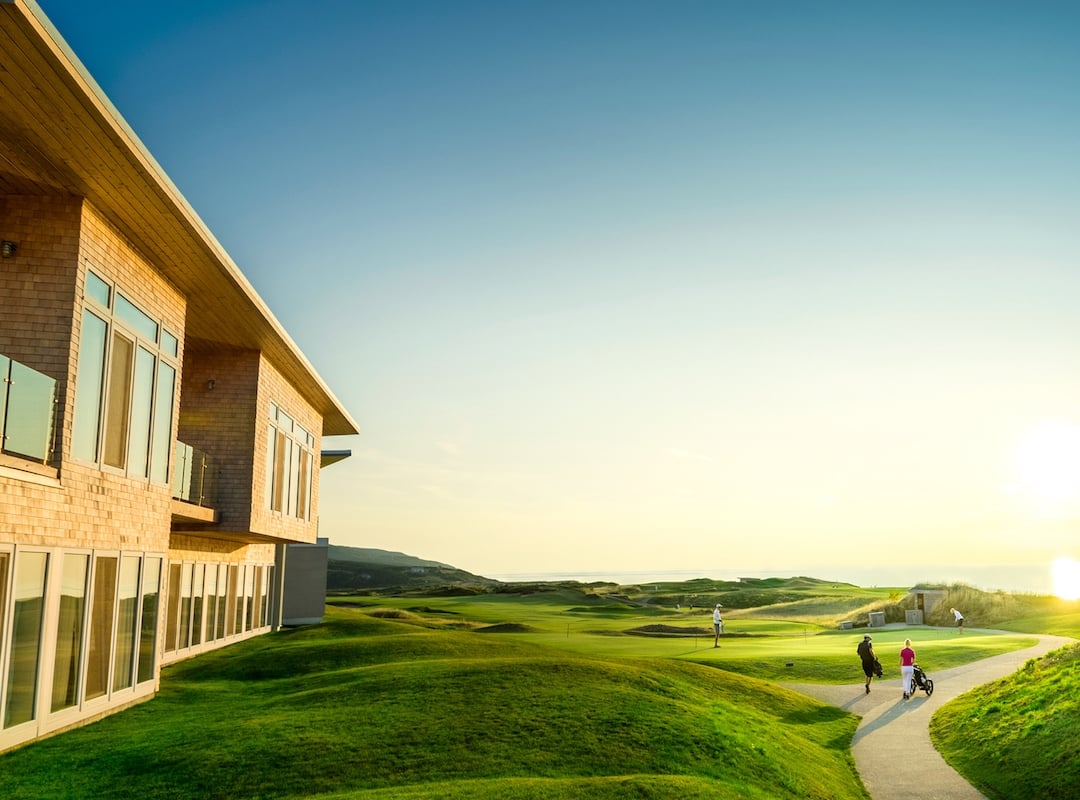 The Nest is a Par 3, 10-hole routing perched on the highest point of the Cabot Cliffs. This course offers interesting greens, with short grass surrounds and the same style of rustic, rugged bunkers that are found throughout its sister courses Cabot Links and Cabot Cliffs. Whether it's the quest for that elusive ace, the chasing of daylight during the late-fall days or a travel day that leaves you aching to stretch your legs, this short course is the fix for all of it.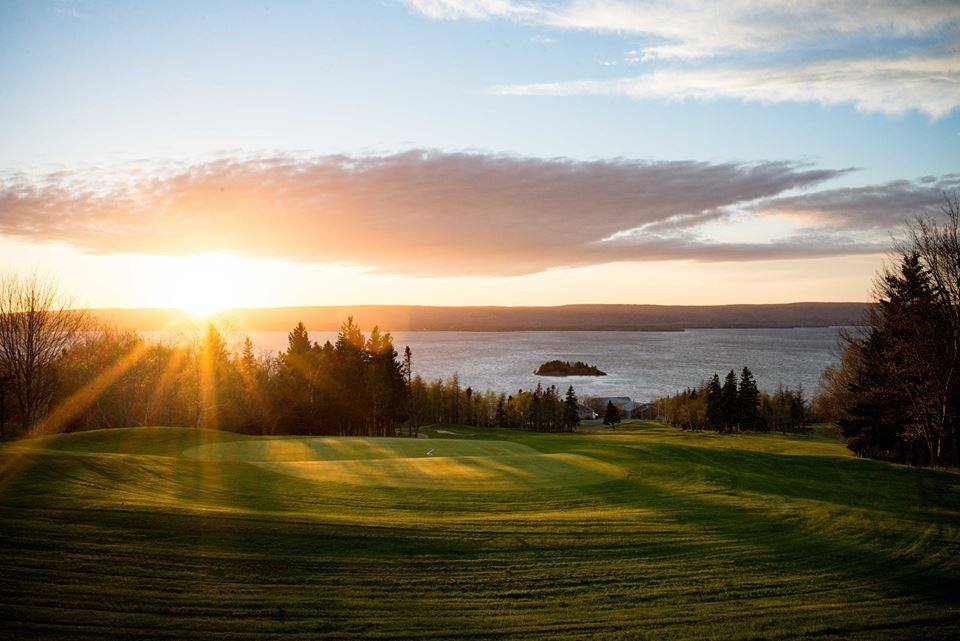 With the Gulf of St. Lawrence on one side and majestic mountains on the other, it's not hard to see the beauty of Chéticamp's 'hidden gem,' Le Portage Golf Club. Located minutes away from the entrance of the Cape Breton Highlands National Park and on the world-famous Cabot Trail.
Constructed and overseen to this day by the community of Chéticamp, it sits on a rolling forested plateau amid the majestic setting that surrounds it with enough golf to challenge any player's skill and shot-making ability. After your round, head into the clubhouse where you can chat with local members and enjoy some food and beverages.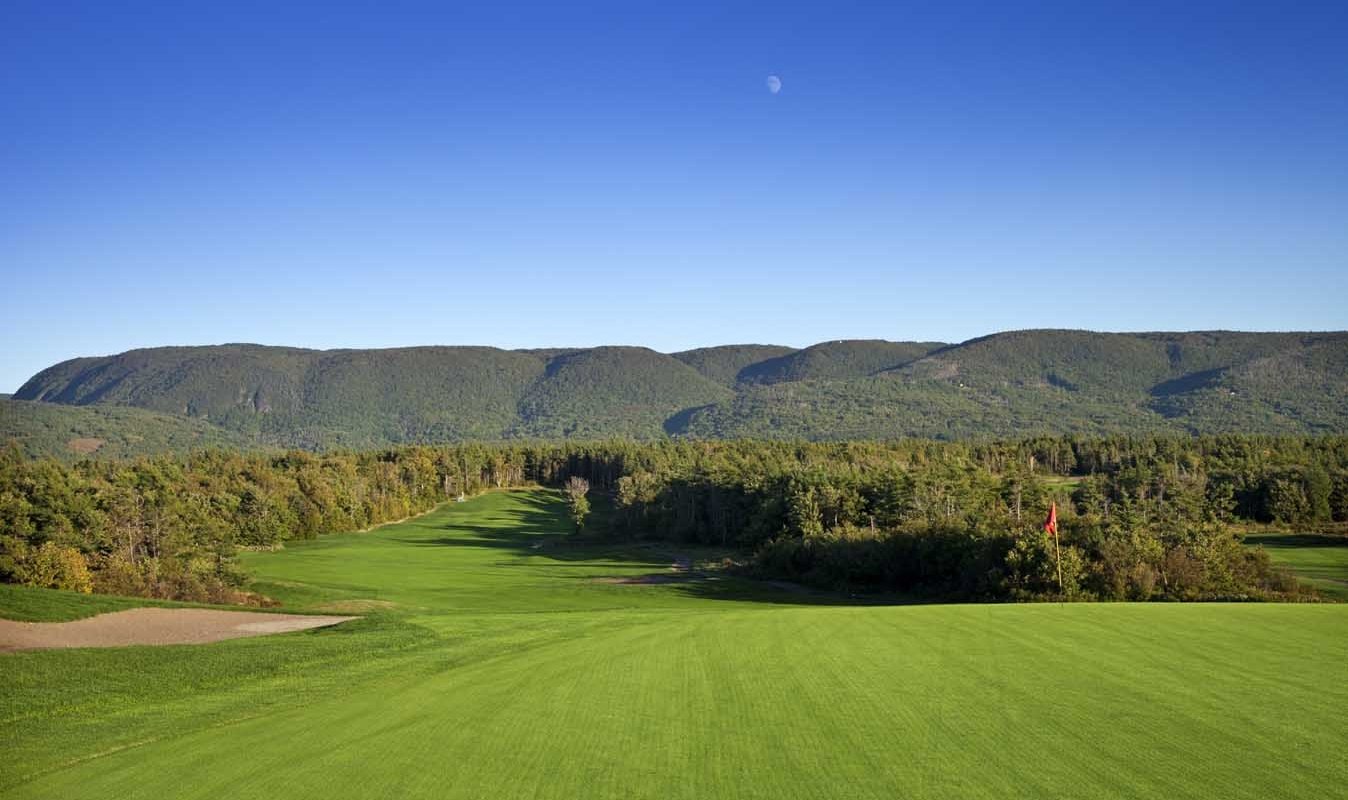 One of the oldest and best-known courses on the Island is continuously ranked among the Top 100 Courses in the World.  The Cape Breton Highlands Links opened in 1941 and was designed by Stanley Thompson. It has changed over time but in the last few years has been restored to its original glory. All bunkers have been completely restored to their original shapes and locations. Turf conditions have improved dramatically and the green sizes are back to their original shape. With the selective tree removal program, more of the original view-planes have been opened.
The course is located next to the iconic Keltic Lodge Resort in Ingonish Beach within the Cape Breton Highlands National Park.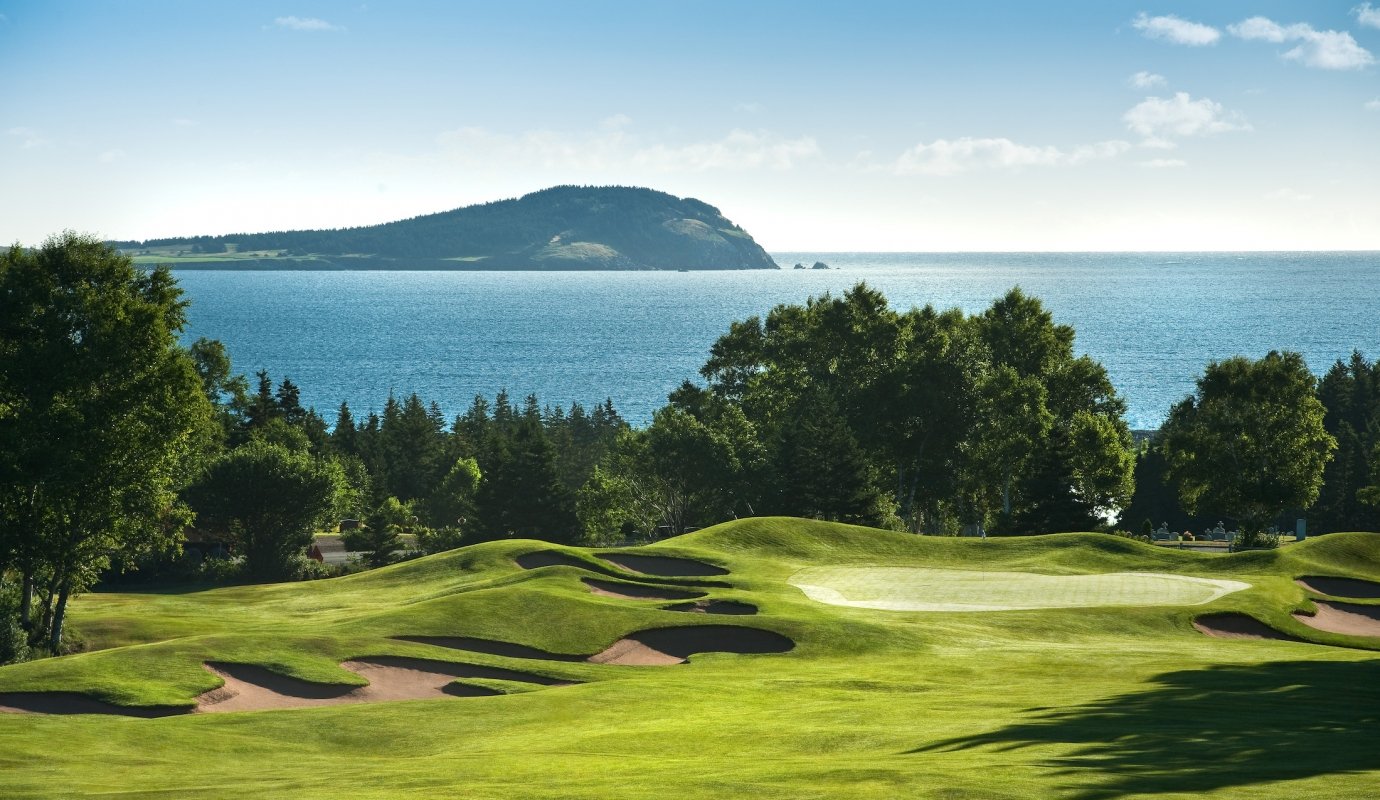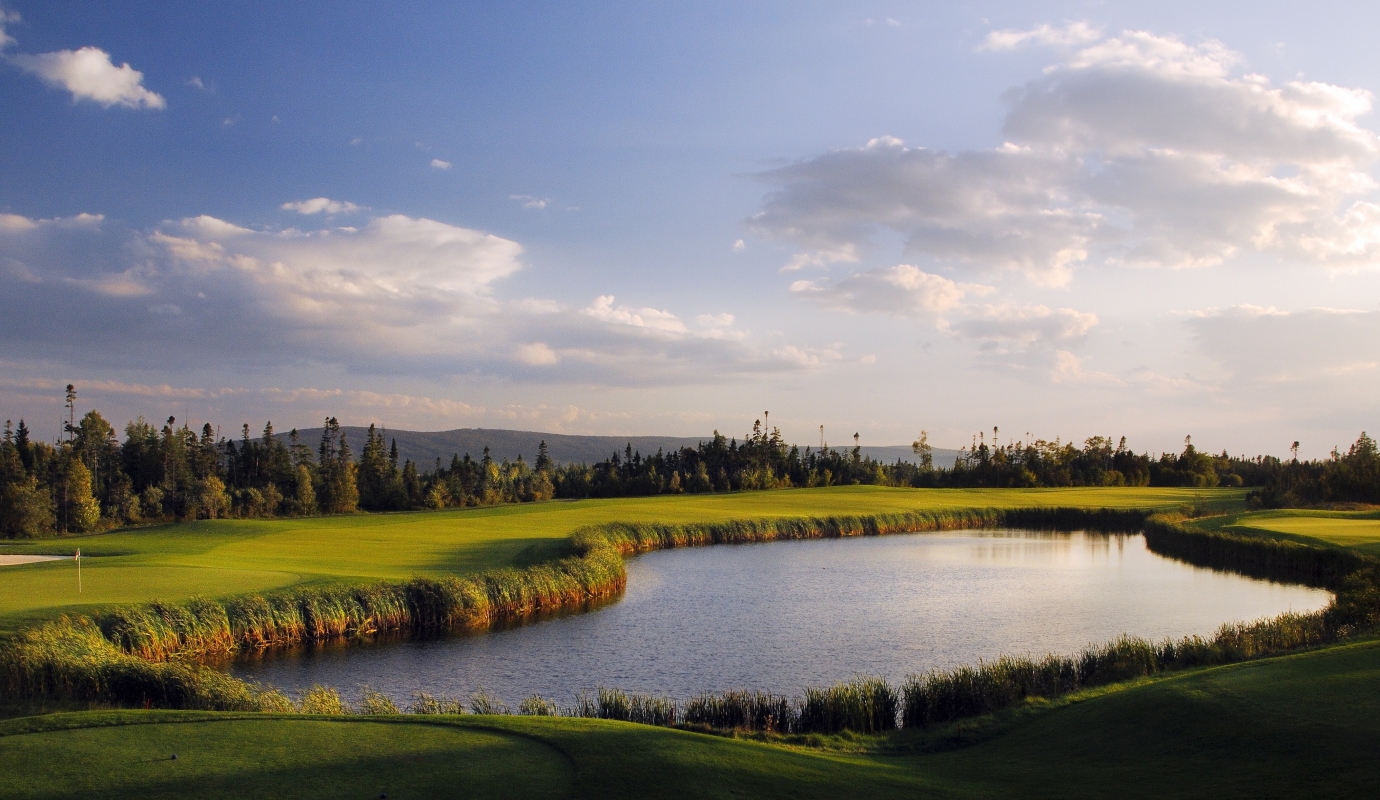 Located in scenic Ben Eoin, just 15 minutes away from Sydney on Route 4, this beautiful resort offers lush accommodations surrounded by four seasons of activity. World-class golf, sailing, skiing, beaches and hiking are all at your fingertips when you stay at The Lakes at Ben Eoin Golf Club & Resort.
The Lakes Golf Club designed by Graham Cooke is a world-class, five-star golf course. Golfers at all levels will enjoy the layout of The Lakes. Cooke has created a course that will excite and challenge the competitive player while offering ease of play and generous landing areas for the more recreational golfer. The course is constructed on three plateaus. The maximum elevation of 150-feet above sea level provides beautiful vistas of the rolling hills and waters of the Bras d'Or Lake.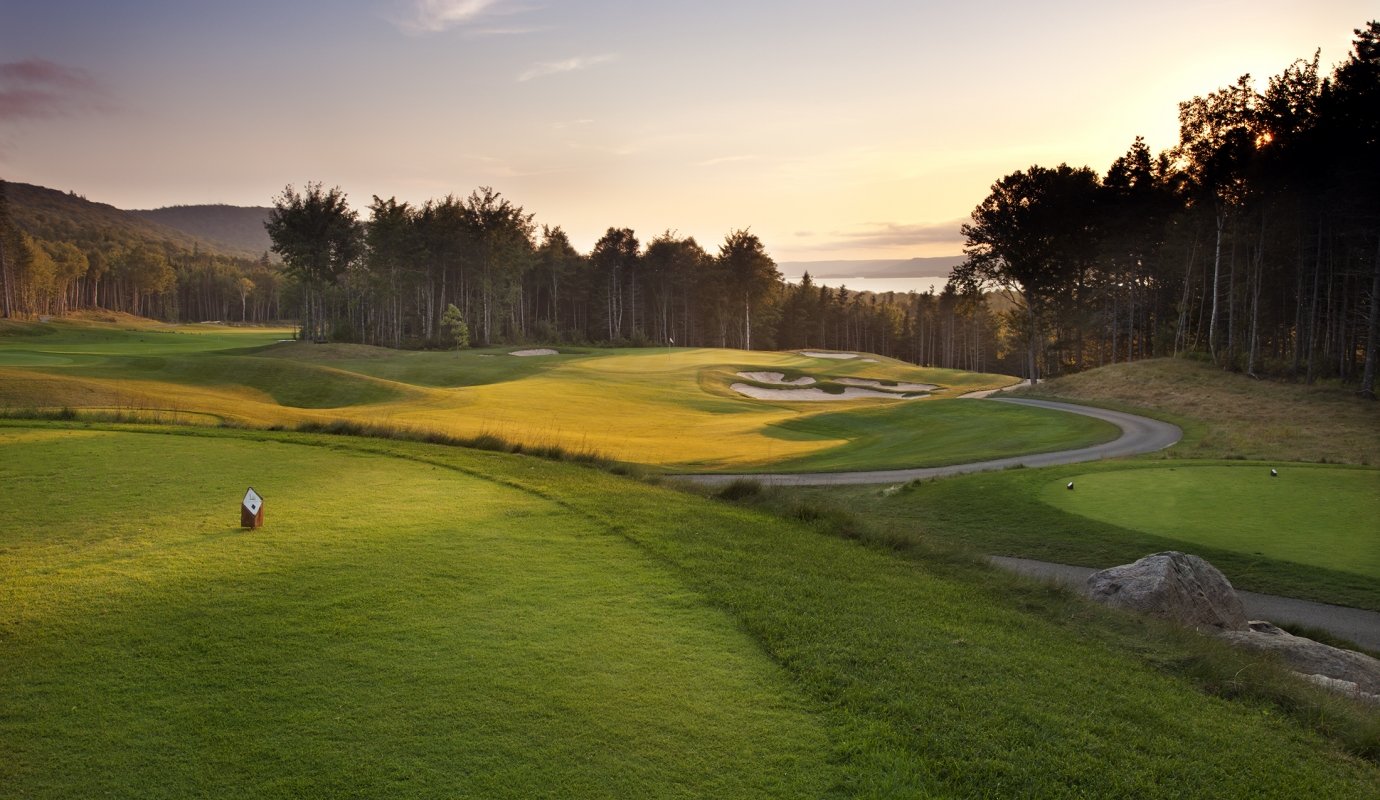 This championship golf course ascends the side of South Mountain, providing commanding views of the beautiful Bras d'Or Lake in West Bay, Cape Breton Island. The scenery can often be a distraction with its lush lawns, rich forests and lake views as the course demands excellent control and shot placement.
The course is located on the Dundee Resort where accommodations and many other activities such as kayaking, canoeing, tennis, volleyball and paddle boating are available!
There is no better place to celebrate love than on Cape Breton Island. Want to impress your significant other this Valentine's Day? Of course, you do! Here are some ideas for organizing a Cape Breton Island Valentine's Day that is sure to impress.
---
Continue Reading