Baddeck, the Beginning and the End of the Cabot Trail
It's no secret that the Cabot Trail is one of the biggest attractions on Cape Breton, but did you know there's an ideal place to start and finish your trip around the trail? It's a place where you can not only lay your head but also wet your feet. Let me introduce the village of Baddeck. Located at the heart of Cape Breton, Baddeck is a natural launchpad for the ultimate Cabot Trail experience and a place known to have made even the farthest traveler feel at home.
Experiences for the adventurous!
Book a sail with Sailing CBI and set sail upon Canada's largest inland saltwater sea, the Bras d'Or Lake, aboard the Cape Bretoner 1 luxury catamaran. Don't forget your camera as world-famous inventors are not the only ones to have called Baddeck home, you are also sure to see bald eagles soaring over the lake and its shores.  Be sure to pack a pair of hiking boots as Baddeck also has a lot to offer hikers.  Uisge Ban Falls, is an easy, beautiful 1.5km trail that will lead you to a spectacular 50-foot waterfall where you can enjoy lunch from the High Wheeler or any of Baddeck's quaint caféds. If hiking isn't your favourite thing to do, try heading on out on one of the Inverary Resort's paddleboards or pull out your clubs at the Bell Bay golf course. Any way you slice it, the village of Baddeck has a bucket list day for any traveler willing to adventure outdoors and get his or her feet wet in maritime charm.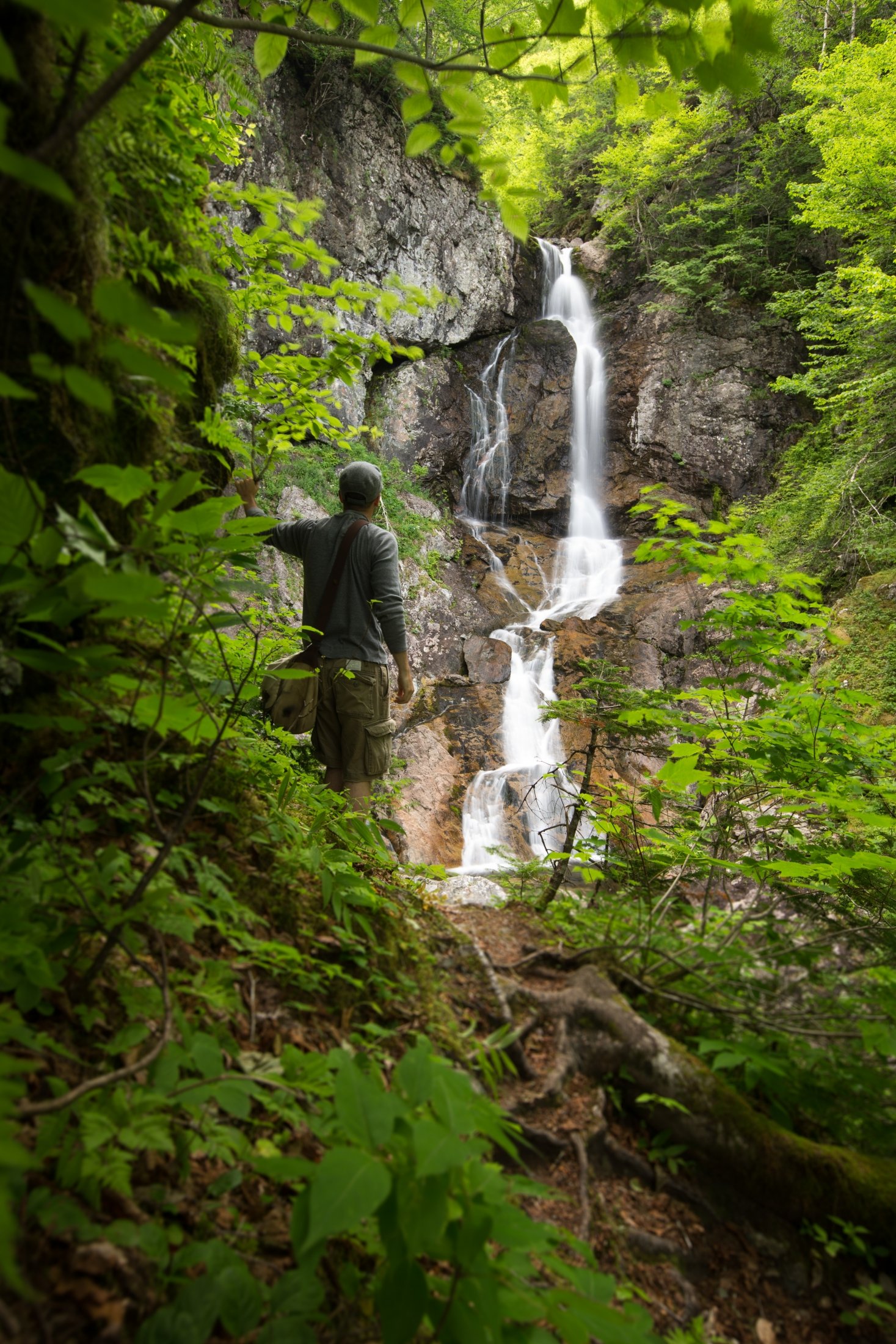 A World of History
Deserving of a day on its own is the Alexander Graham Bell National Historic Site. Learn about the genius of Alexander Graham Bell and how he found himself here in Cape Breton. You can build your own kite (one of AGB's favourite hobbies) while overlooking the lake and the lands where he carried out many of his ground-breaking experiments. The museum hosts many of Bell's experiments and just recently just opened a VR experience that I have been lucky enough to have tested out myself and is a must-do when you arrive at the museum.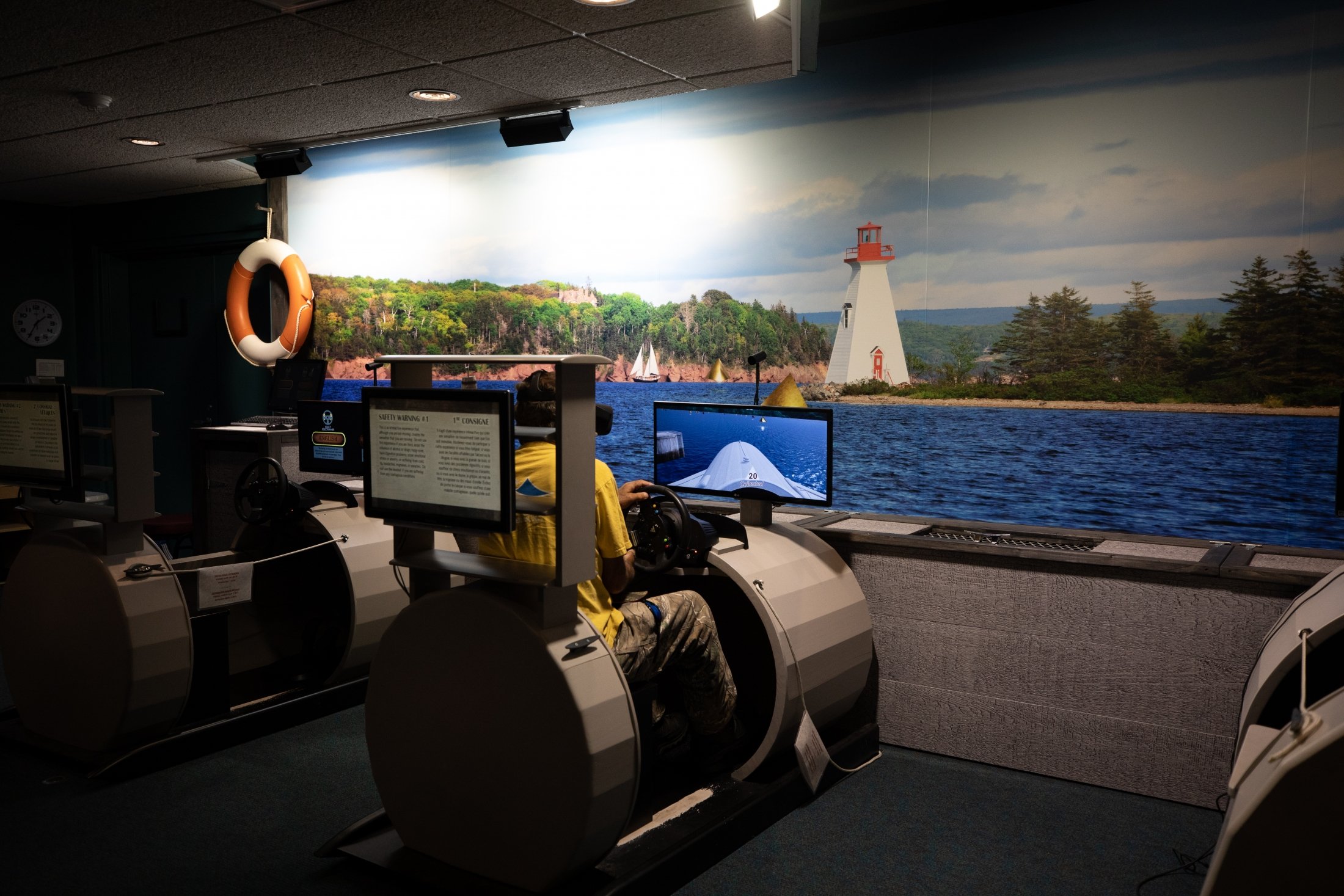 See-Food!
If it's seafood you're chasing, Baddeck has you covered. Head on over to the Baddeck Lobster Suppers where you can enjoy a fresh lobster alongside 'All-You-Can-Eat' mussels and chowder. Or walk towards the community wharf for your pick of either The Freight Shed, Bell Buoy, or Capt. Capers Fish and Chips (each an experience that is a bucket list item if you're traveling from a non-seafood hotbed like Nova Scotia). If it's a late-night craving, skip over to Tom's pizza, an island-wide favourite, and take in a slice of pizza while listening to a local musician strum his guitar to your favourite tune. If it's a nice day my personal favourite is to moor myself to the patio at the Yellow Cello Café with a cold drink, donair pizza,  and one of their signature dome dogs.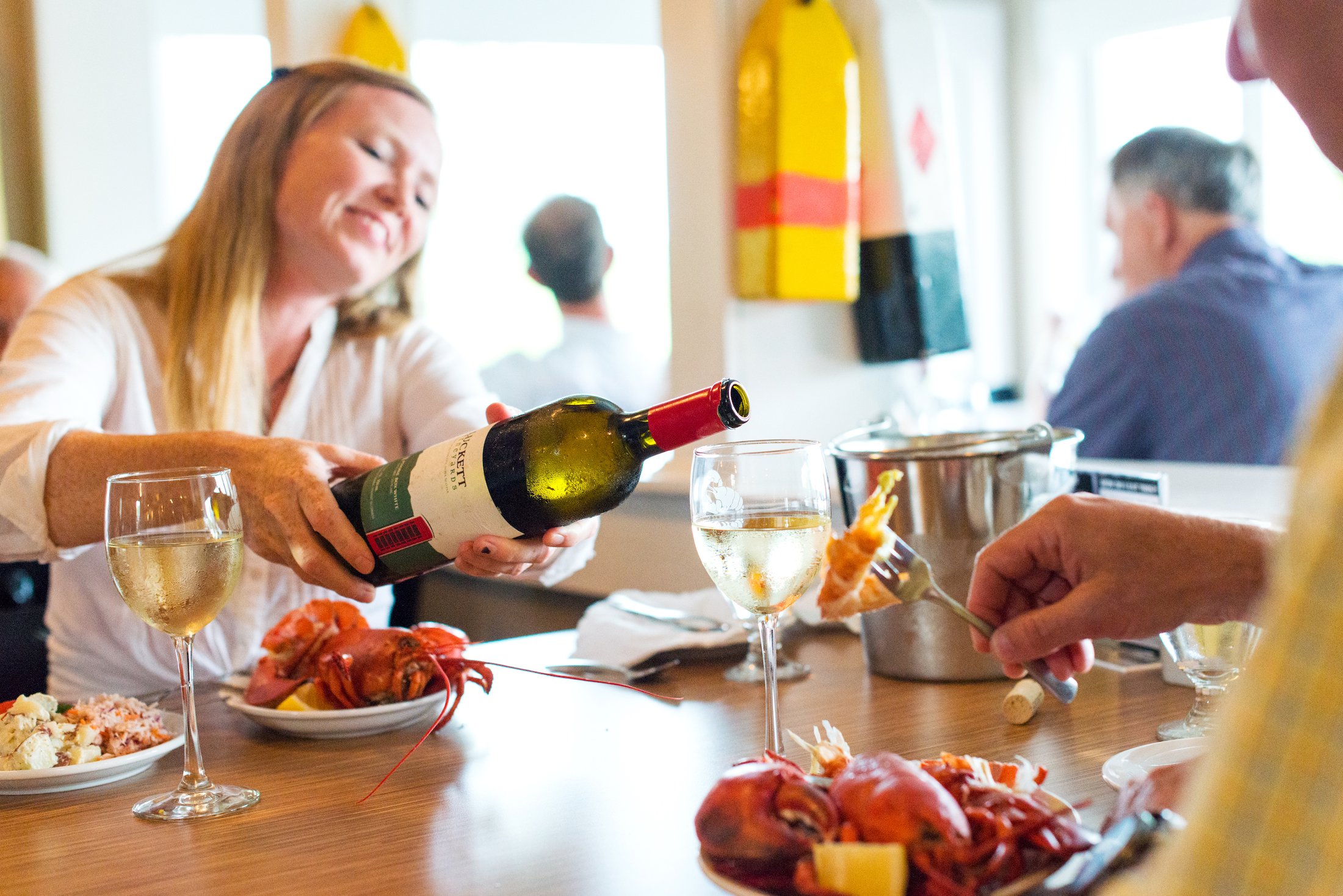 Do you hear what I hear?
The main street in Baddeck is home to daily live music in the summer months. Here you can find yourself taking part in the Baddeck Gathering Ceilidh for a daily dose of authentic Celtic music or pull up a chair at the Bras d'Or Yacht Club (live music on Sunday afternoons!) and try a local pint of Big Spruce beer. If you find yourself here on a Wednesday consider making the ten-minute drive to the Gaelic College for their signature Wednesday Night Ceilidhs that will be sure to get you tapping your feet to the sound of world-acclaimed Celtic musicians. If you're lucky enough to visit during Festiville Baddeck (Cape Breton's largest street festival), you will experience Baddeck at its finest. With the main street filled with buskers, music, local food, artisans, and much more it's no doubt worth spending an extra day or two in town to catch the celebration.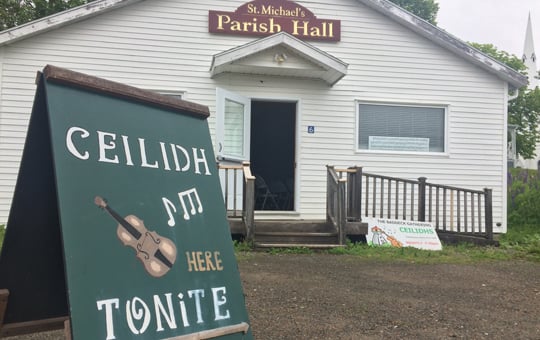 The Beginning and End of the World Famous Cabot Trail
Not only is there a lot to do and see in Baddeck but it's also a great place to book your accommodations as a base for exploring the rest of Cape Breton Island. Baddeck is centrally located an hour on both sides from either entrance of the Cape Breton Highlands National Park. So whether you decide to drive the Cabot Trail clockwise or counter-clockwise, the village of Baddeck is an ideal place to rest your head and make the most of your Cape Breton adventures. The hardest decision will be choosing what to see first!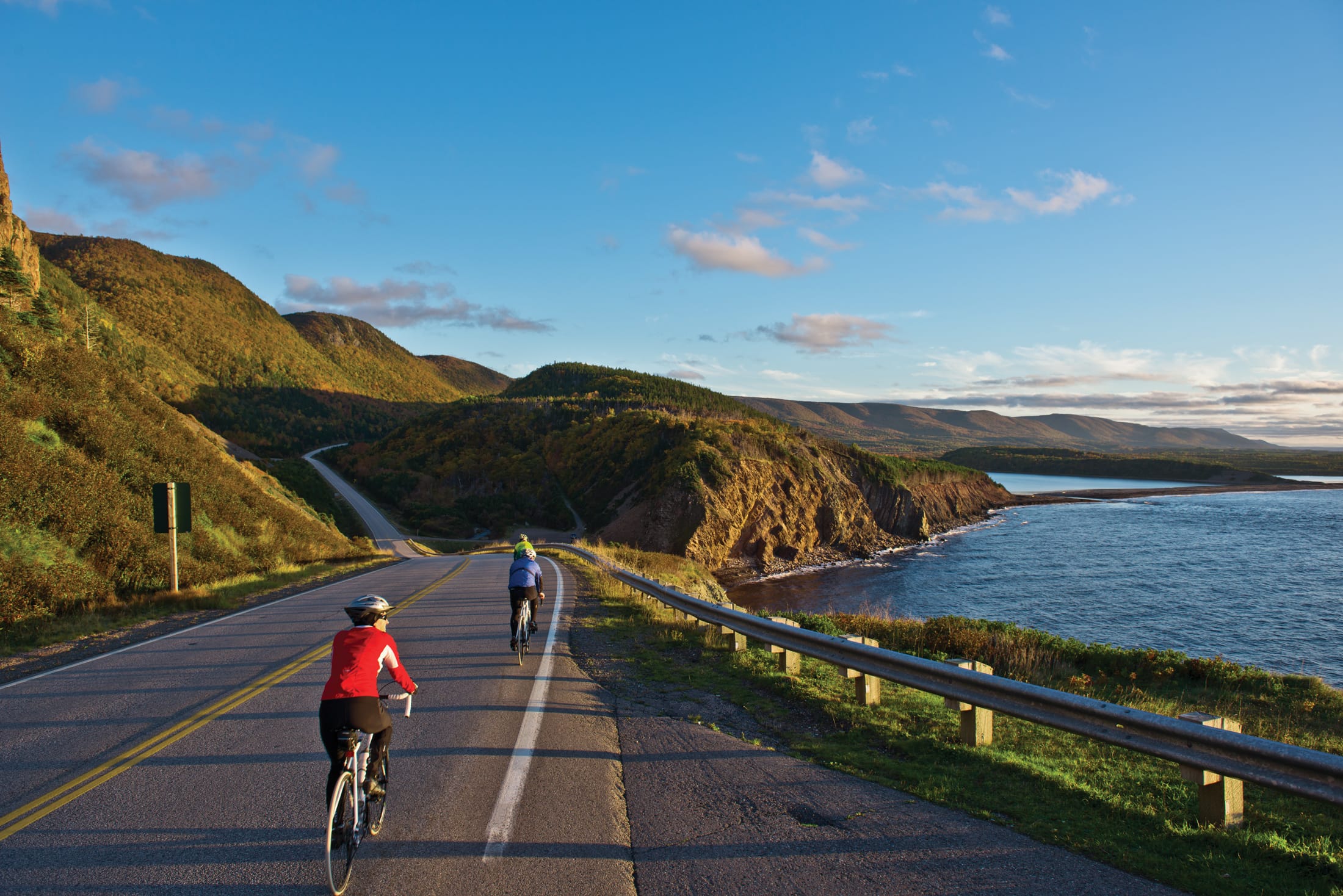 There is no better place to celebrate love than on Cape Breton Island. Want to impress your significant other this Valentine's Day? Of course, you do! Here are some ideas for organizing a Cape Breton Island Valentine's Day that is sure to impress.
---
Continue Reading