Motorcyling the Cabot Trail: How to Group Ride
Very rarely do you have six bikes, with six equally skilled/equipped riders. The riding is very advanced if you drive real fast.  The riding is awesome if you drive at your own pace. The riding is brutal if you are driving half of your desired speed. Here are the Cabot Trail Biker's three steps on how to best group ride the Cabot Trail.
Step One – Don't Stagger
Single file formation on our rural roads! Staggered formation on our rural roads puts you way too close in tight stuff. Single file, hugging the centre line to allow for mistakes in turns.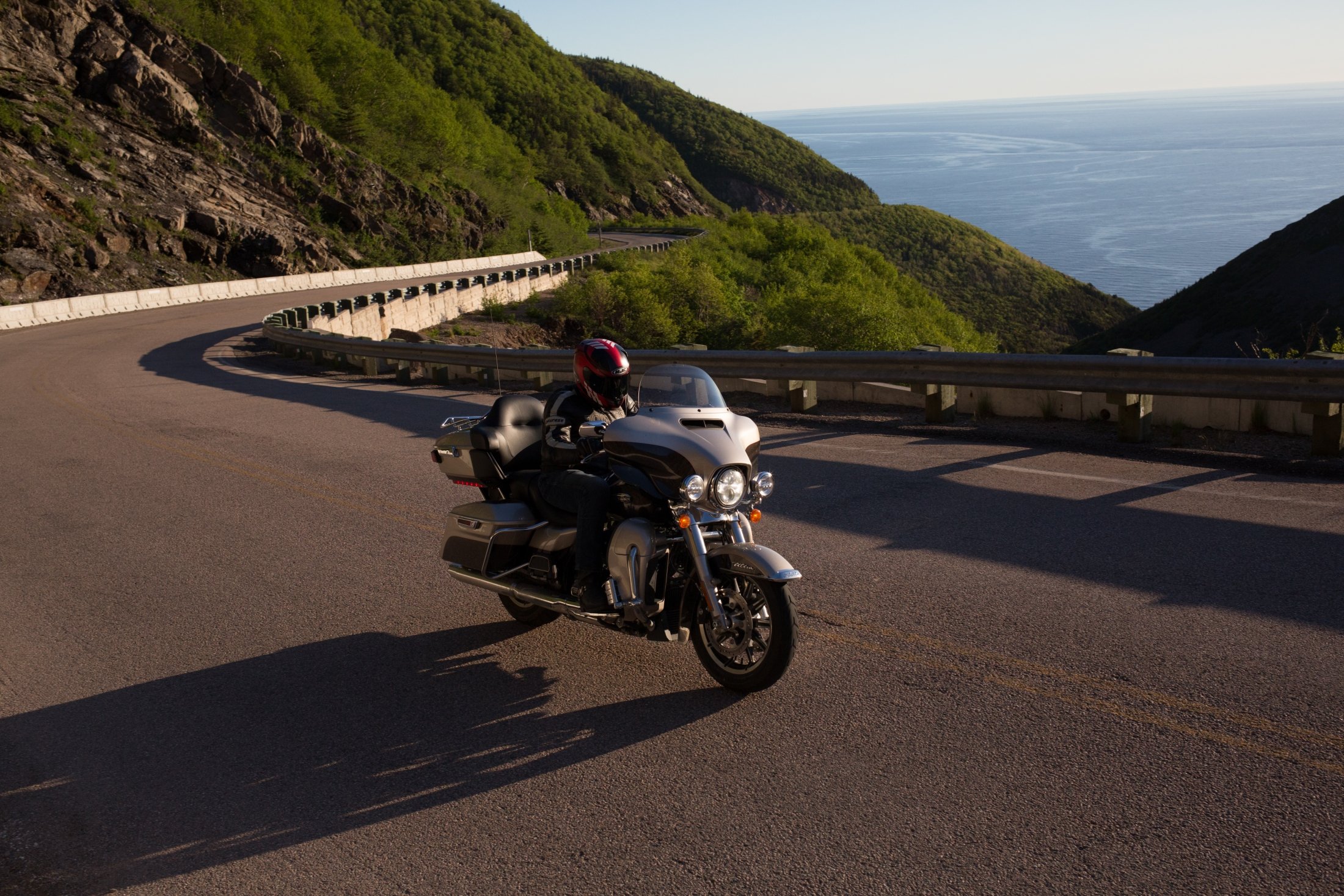 Step Two – Break up!
In Cheticamp (when traveling clockwise), Ingonish, where the Coastal Restaurant is (when traveling counter-clockwise), break up. The next 1:45 is awesome, awesome riding. You can stop and take pictures, drive half the speed limit to appreciate the coastline, open her up on some smooth, fast, twisties, have a pee in the woods, and so on. Nobody in front, nobody 'picks up the tail'. When you get to the other point (Cheticamp or Ingonish), you take a count then. Do that part of the Trail solo. You are allowed to pass people in your group…just pretend you don't know each other. You'll stop at one look-off, then pass your friend at the next one. If I was in your group, I'd be the first one across because I don't stop for photos. Wouldn't matter a bit. Every biker for themselves, we'd all be having a beer in the end.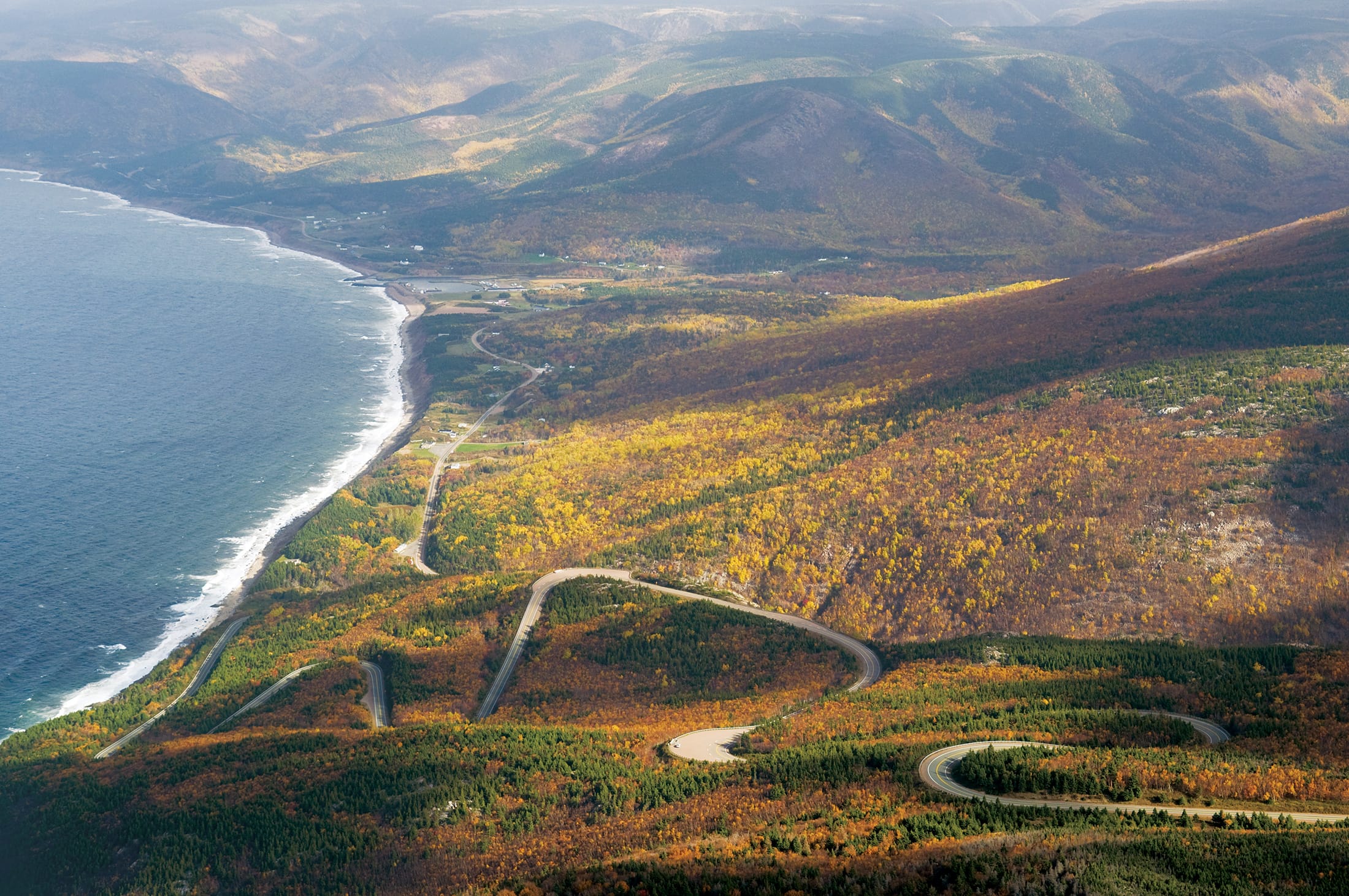 Step Three – Take Control of Your Bike Vacation!
Do whatever it takes to relax, and enjoy where you are. Cape Breton Island was just voted by a travel magazine as the No. 1 island to visit in North America, No. 3 in the world. Amidst this awesome piece of nature, is a gorgeous road, newly paved and well maintained. It really looks like it was made for us. If you are worried about your skill level, just stop worrying now. When you get to the Trail, you will have the time of your life, you will ride it at your pace, and you will meet up with the rest of the crew at the end of the loop to tell them how you ripped it up!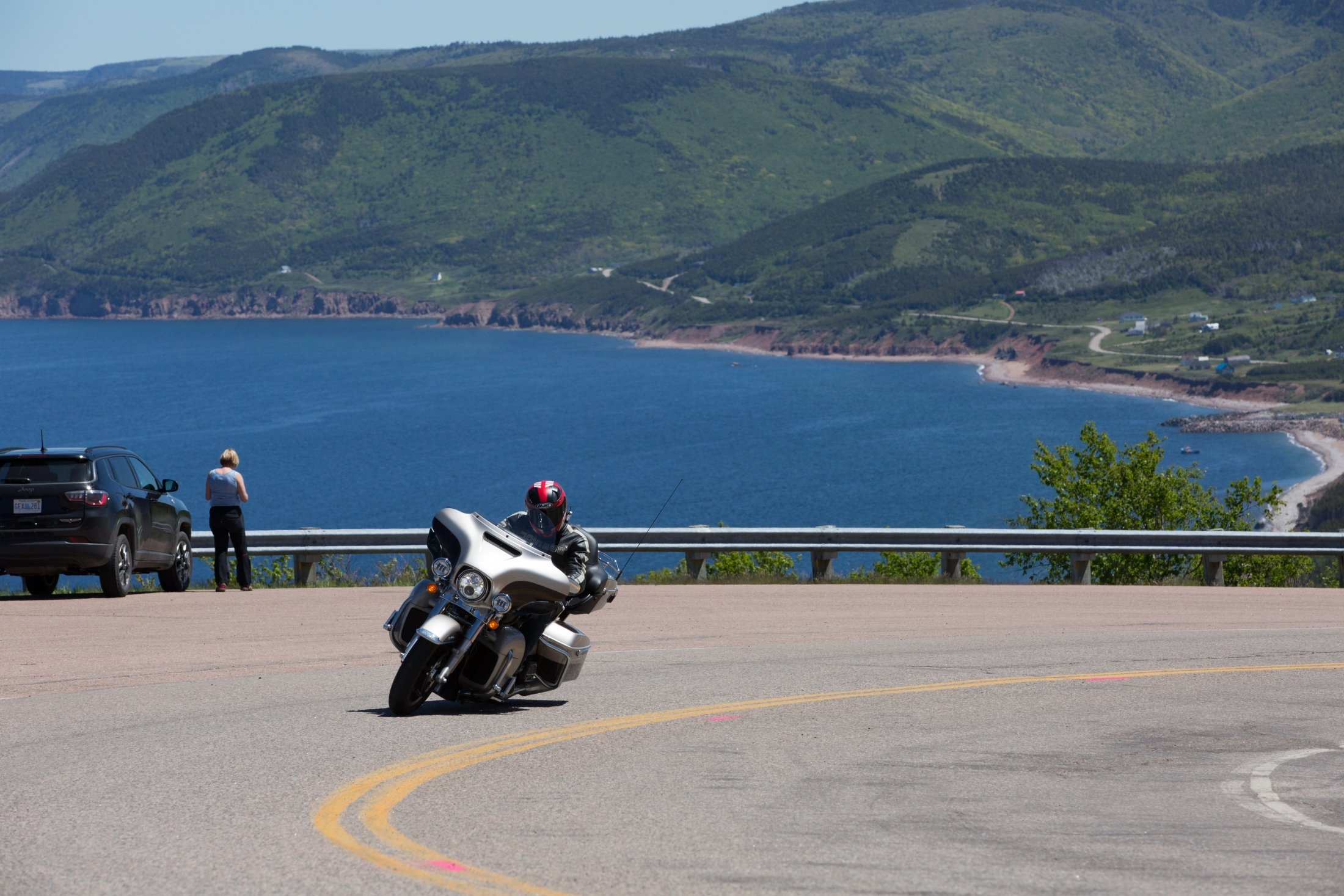 If you are an advanced rider, worried about being slowed down, the above strategy will save your trip. I've ridden with riders that say they're fast, going top speeds on straights, and slowing down to a crawl in every apex. I love to burn 2 months off my tires every loop I make, and I do. When I get to the coast after leaving the mountains, I drive half the limit gazing at the scenery. If you were with me, all you'd have to do is pass. We are all on our own on the Trail. It's our trip on our terms. We make it enjoyable, because it is the highlight of our trip, and maybe even our entire riding careers.
Learn about 5 great places to view the fall colours around Cape Breton Island. Trust us you won't want to miss this one.
---
Continue Reading