5 Picture Perfect (Easy!) Fall Hikes
If you're looking to get out and explore nature this fall on Cape Breton Island, but aren't ready to commit to a long and difficult hike, these five trails are meant for you! With the colourful leaves and crisp autumn air, f
all is the perfect time to get out and hike around the Island. For those who might hike up an appetite, we've included nearby places to eat. Enjoy finding your picture perfect hike this fall!
1. Gypsum Mines Trail
The Gypsum Mine Trail is a 2.6 kilometre out and back trail, located in Chéticamp. To get to the Mines, it is only a simple 20-minute hike, that will lead you to a beautiful, secret swimming spot. At the top of the ridge, you go in between two small hills and into the secret swimming spot: an old gypsum quarry. Here you can spend your time picture taking, adventuring through the cliffs, or jumping into the beautiful pool of water!
Pro tip: Make sure to hike up only a few minutes to the top cliff, to get that picturesque shot overlooking the Mines! 
Nearby Place to Eat: L'abri Cafe, Restaurant et Bar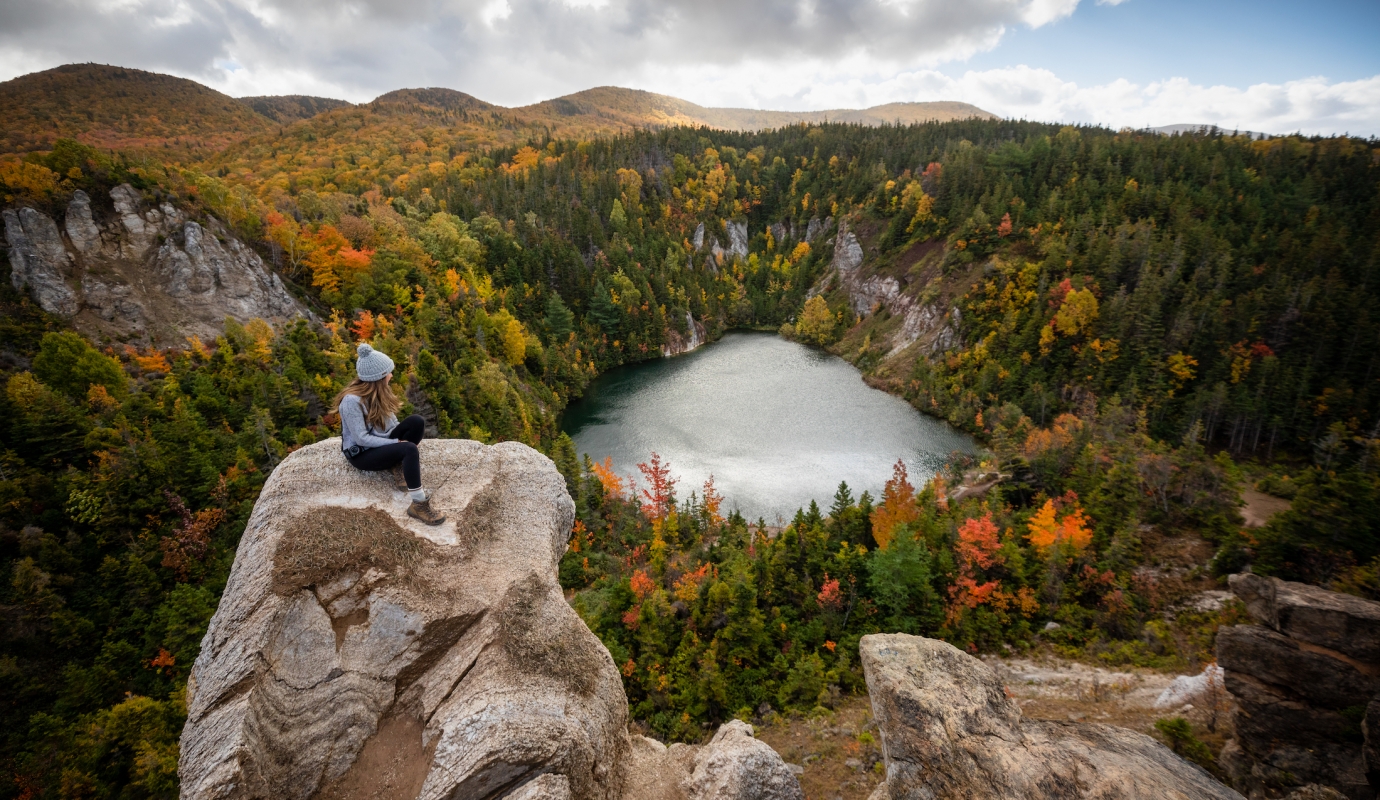 2. Louisbourg Lighthouse Trail
The Louisbourg Lighthouse Trail runs along the coastline across the harbour from the Fortress of Louisbourg, offering visitors of all skill levels the opportunity for an enjoyable walking experience with unsurpassed vistas. This 2-kilometre (1.3-mile) trail leads visitors around a loop with interpretive panels explaining the area's significance, including its flora and fauna.
Nearby Place to Eat: The Grubstake Restaurant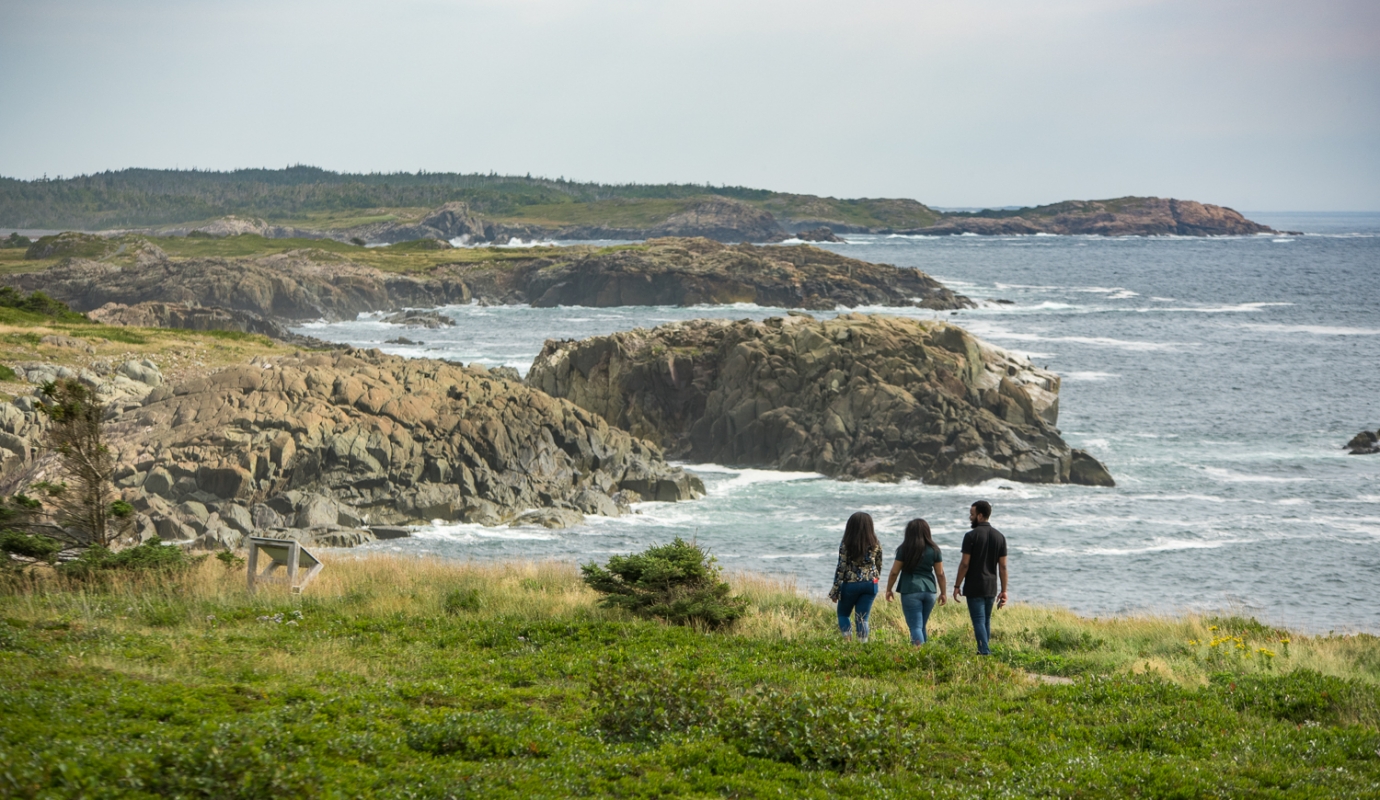 3. Skyline Trail
Located in the Cape Breton Highlands National Park, the 7.5 km Skyline Trail boasts stunning views all throughout.  A dramatic headland cliff overlooks the rugged coast from the end of this level trail. You can enjoy an eagle's view of the Cabot Trail as it winds its way down the mountain and vehicles look like toys. Watch for whales in the Gulf of St. Lawrence from the viewing decks. Moose, bald eagles, bears and numerous boreal birds live in this habitat. Be cautious with children around the cliffs and give moose a wide berth. The headland plants are very fragile and easily damaged by trampling, so stay on the boardwalk.
Nearby Place to Eat: Le Gabriel Restuarant & Lounge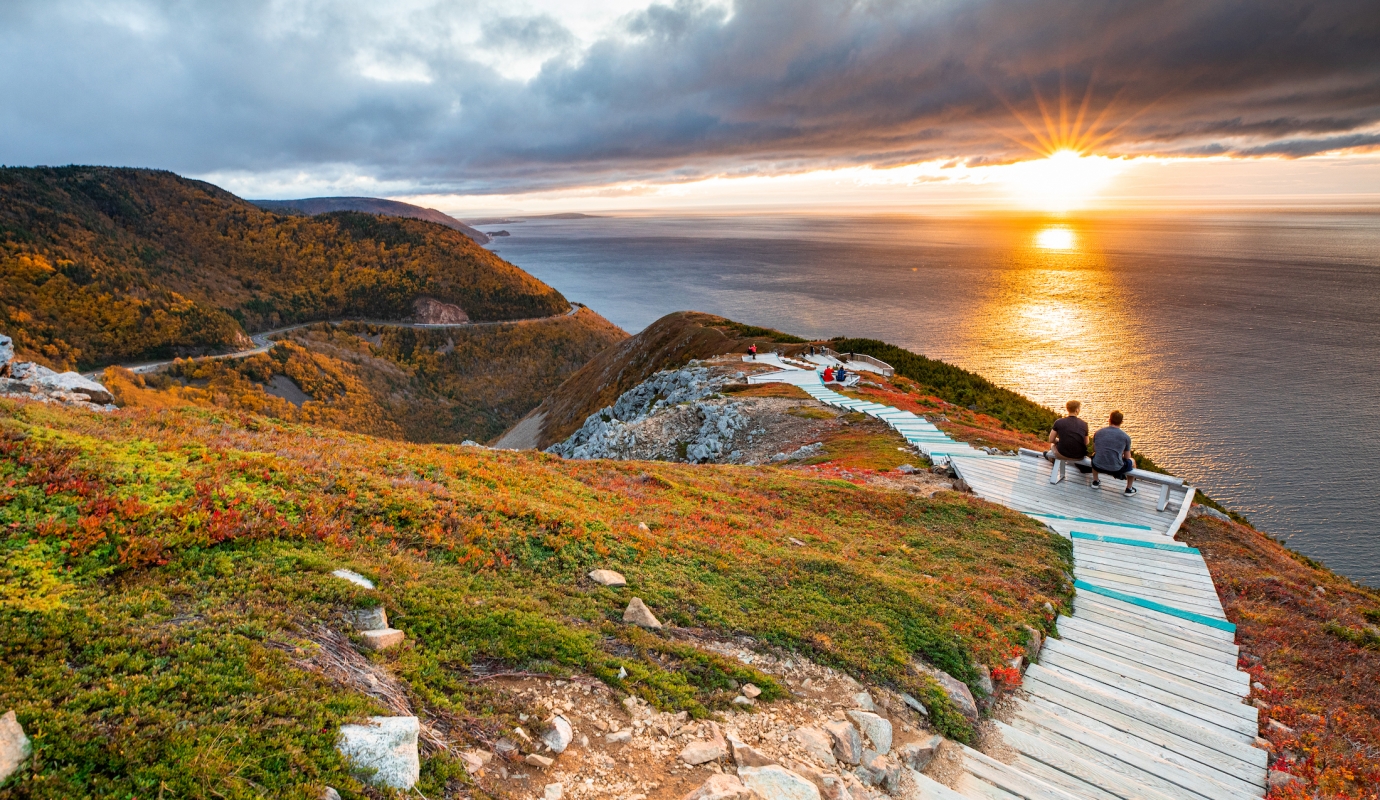 4. Coxheath Mountain
This 10.3 kilometre trail starts off with a fairly steep climb up a mountain face. Just over halfway up there is a nice waterfall and bench for you to catch your breath if needed. Most of the trail is wide and surfaced in crushed stone, making it suitable for most walkers, even though the first few hundred metres require a fairly intense climb up the hillside. To access the trail  take Exit 5A on Highway 125 and drive south on Coxheath Road for 6 km until you it intersects  with Blacketts Lake Road. Turn right into parking area between Knox United Church and community hall.
Nearby Place to Eat:: The Old Triangle Irish Alehouse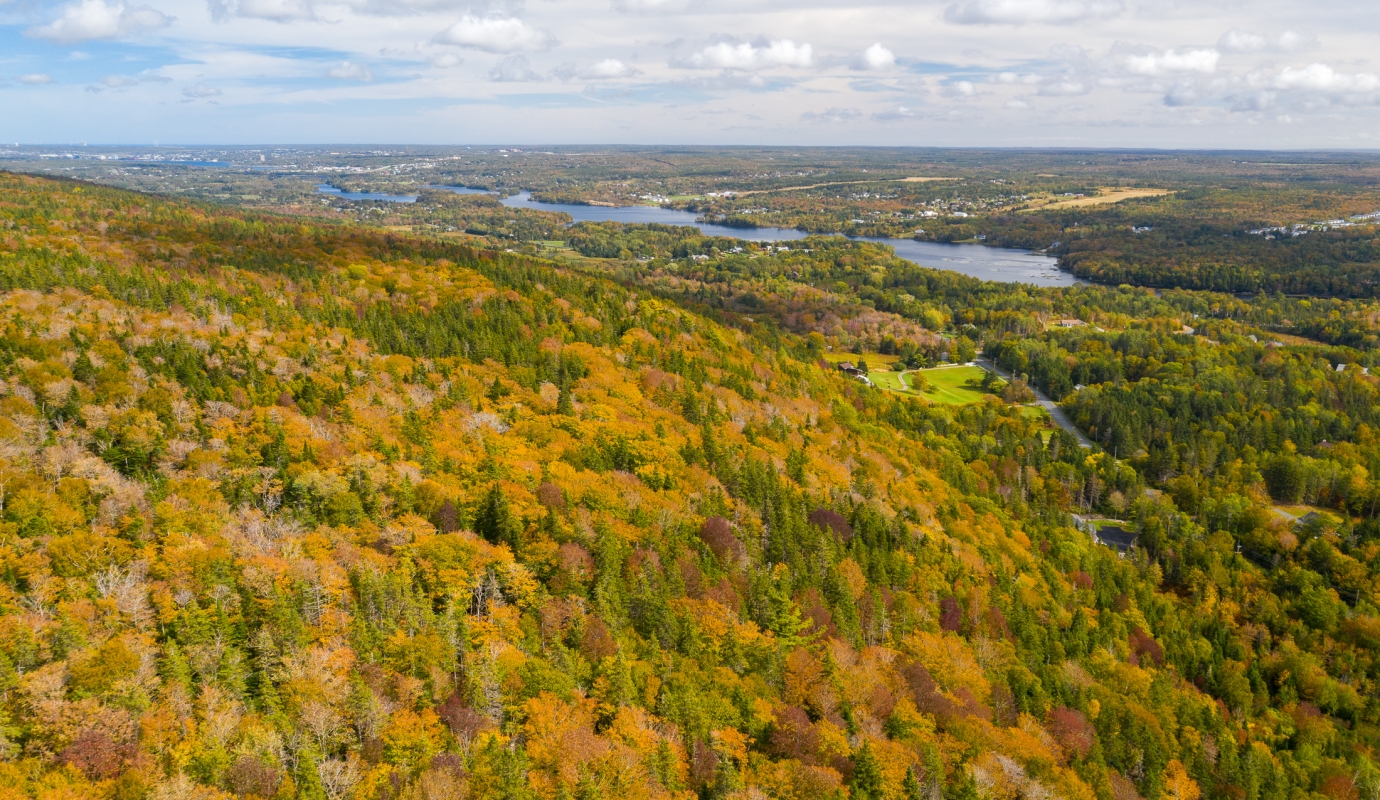 5. Le Buttereau Trail
This self-guiding trail explores mixed Acadian forests, old fields, and foundation ruins on a "buttereau" (small hill) overlooking the Chéticamp River and Gulf of St. Lawrence. The trailhead is located along the Cabot Trail opposite the Grande Falaise picnic area. This is only a short hike, totalling 1.6 km in length, taking between thirty to forty minutes to complete. Wildflowers, trees, and shrubs have invaded these pastures that were once tilled by the Acadian pioneers, making it an ideal spot for birds and small mammals.
Nearby Place to Eat: The Doryman Pub & Grill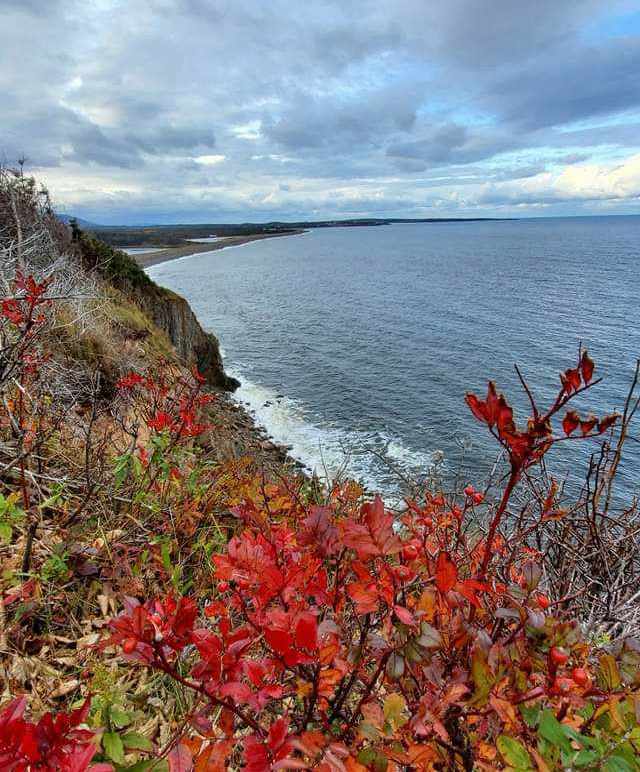 @CapeBretonHiker
There you are—five easy hikes, each with breathtaking views to add to your Cape Breton fall bucket list! Fall really is the best time to get out and explore the Island, where you can enjoy the changing leaves and the crisp autumn air. Whatever your experience level, these fall hikes are lots of fun!