Winter Gems – Winter Wellness at the Inverary Resort
Looking for a more pampered winter getaway? Spend a few nights at the Inverary Resort to decompress, treat yourself to a luxe cocktail and catch up on some much-deserved sleep in their new lodge.
New Build, Same Hospitality
A fire in 2018 took one of Inverary's main buildings, wiping out their restaurant/pub, spa, and several guest rooms (no one was hurt, thankfully). In 2022, Inverary Resort has opened its new, replacement lodge with a modern twist. The rooms are spacious, clean and hi-tech. The new pub is cozy, not crowded, in its lounge concept styling. Check-in, walk the picturesque grounds and prepare for a rejuvenating getaway on Cape Breton Island.
Inverary Spa
There is no better way to wake up on vacation, than a morning at the Inverary Resort's Spa. Their R&R package offers a 60-minute massage, followed by a pedicure in a tranquil setting to make you feel pampered and relaxed. Take a dip in their heated pool with hot tubs and dry sauna to complete your rejuvenation. There's something magical about being in a heated tub as you watch the snowfall delicately over the grounds outside.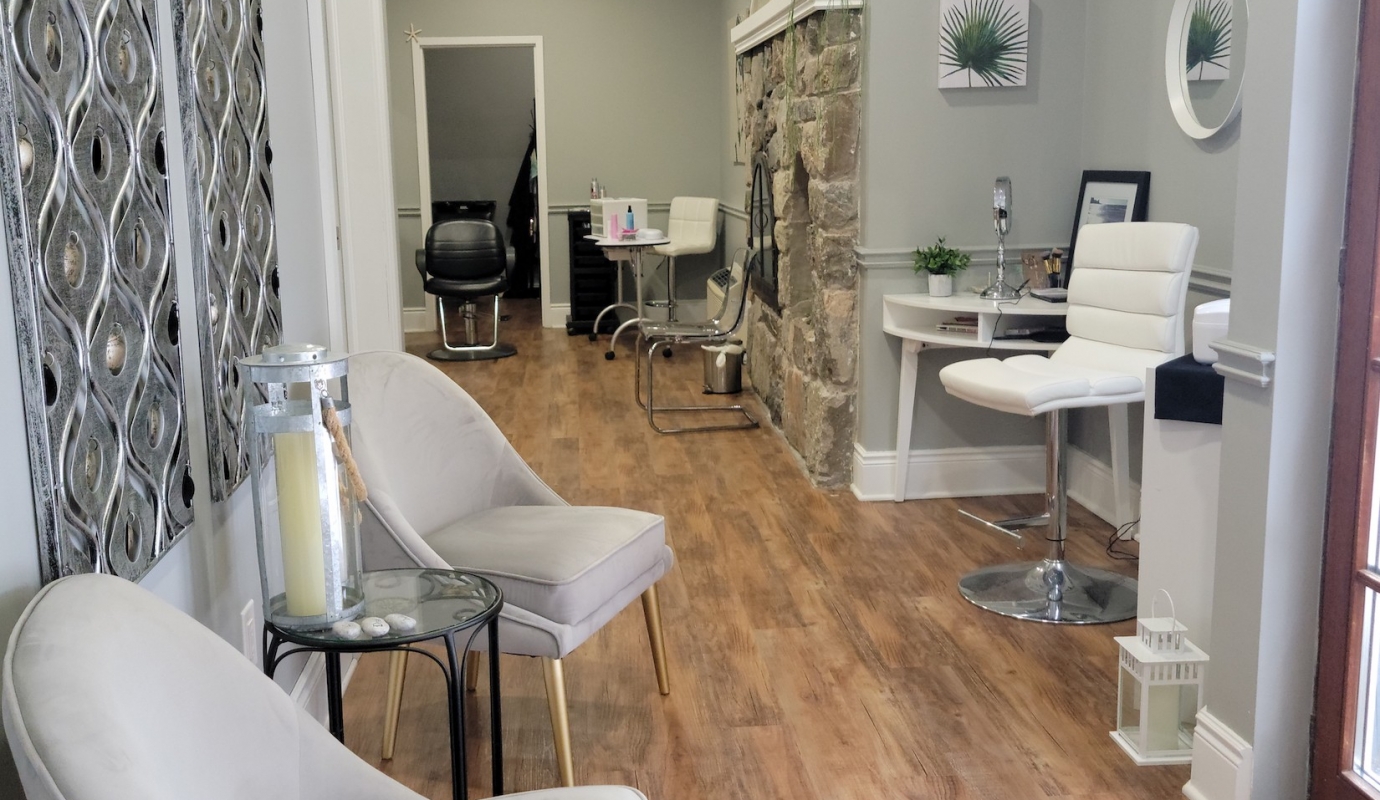 Location is Key
The Inverary Resort is located on the Bras d'Or Lake, offering stunning views in every season and access to the entire Village of Baddeck on foot. After your spa experience, walk into the Village, grab a coffee at Bean There Café, and stretch your legs along the waterfront for views of eagles and the lighthouse. Explore little shops that remain open year-round, pop into the Co-op for those items you forgot to pack and check out the local ice rink. The Alexander Graham Bell Museum is closed in winter, but as one of the highest vantage points in the Village, the grounds are still open for exploring and taking in the views overlooking the Bras d'Or Lake.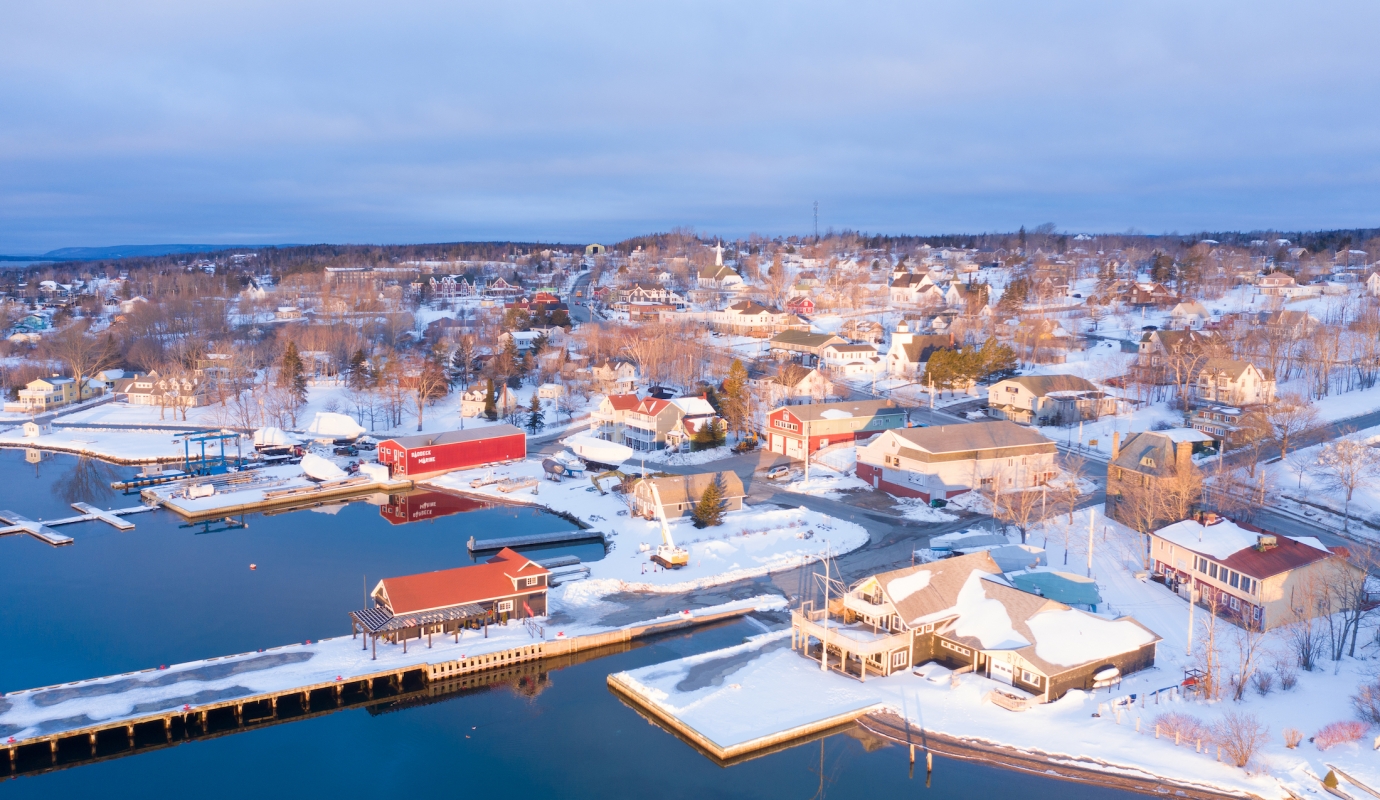 Snowshoe and Cross Country Ski on Bell Bay Golf Course
The Baddeck area has a plethora of trails to explore; but if you haven't yet, opt to grab your skis or snowshoes and head to Bell Bay Golf Club. They offer groomed trails for cross country skiing, plenty of open space for snowshoeing, guided snowshoe hikes, and even rentals if you came without gear.  It's a great, low-key area for beginners to gain confidence, but plenty of kilometres of trails for the experienced to play.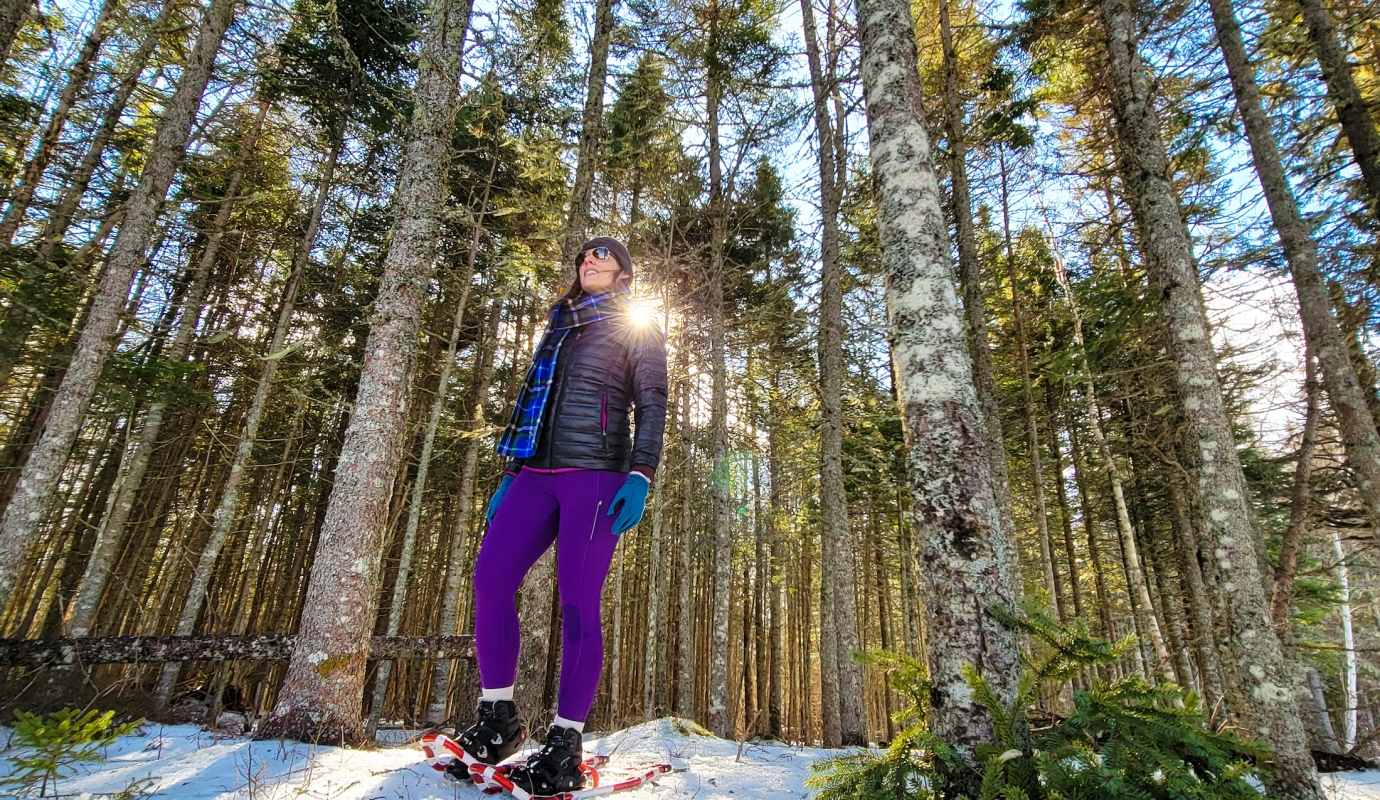 The Narrows Café
A common concern for those staying in and around the Baddeck area in the past has been the lack of dining options in the winter, but the Inverary Resort's new pub alleviates those woes. The Narrows Café has elevated bar food with plenty of vegan, vegetarian and gluten-free options; not to mention their creative bartender will make you a classic cocktail or design something just for your taste buds. Grab a table, sit at the bar or curl up next to their fireplace in oversized chairs.
The team at the Inverary Resort work hard to bring local food favourites, so expect to see in-season seafood and locally sourced vegetables on the menu. For those who prefer more plant-based options, their black bean burger may be without meat, but it's not without flavour! Their spicy vegan mayo is reason enough to return (and I did!).
Have you been looking for a way to get out and enjoy this winter season? Well, how about a day snowshoeing in the mountains or along the coastline and then warming up next to a wood stove inside a cozy cabin with a hot cup of coffee?
---
Continue Reading