Winter Gem – Chasing Frozen Waterfalls
Waterfalls are one of the natural wonders that remain epic to even the casual adventurer. Cape Breton Island has an awe-inspiring variety of waterfalls that will leave you wanting to search for more!
Beulach Ban Falls is one of my favourite waterfalls on the Cabot Trail. The waterfall is located approximately 10 minutes west of the community of Cape North. In the winter, Beulach Ban Falls is a 4km hike/snowshoe return. It is a moderate snowshoe; you'll see the plateau of the Highlands and the Aspy River along the way. During spring, summer and fall months these falls are one of the most accessible waterfalls on the Island. You are able to park your car just a few metres away from the falls!
This is a beautiful resort is located on a peninsula between North and South Bay in Ingonish. Their spacious rooms have some of the most comfortable beds you'll find on the Island and a cozy sitting area completes the room. The Keltic Lodge's views overlook the mountains and the ocean. I highly recommend getting an ocean view room if you're able! The Keltic Lodge is one of those perfect locations where you can either start or finish your tour of the Cabot Trail. The Lodge is now open in the winter months and is conveniently close to Ski Cape Smokey,  Middle Head trail, Clyburn Valley and Warren Lake. You can also go for a skate at the Ingonish outdoor rink.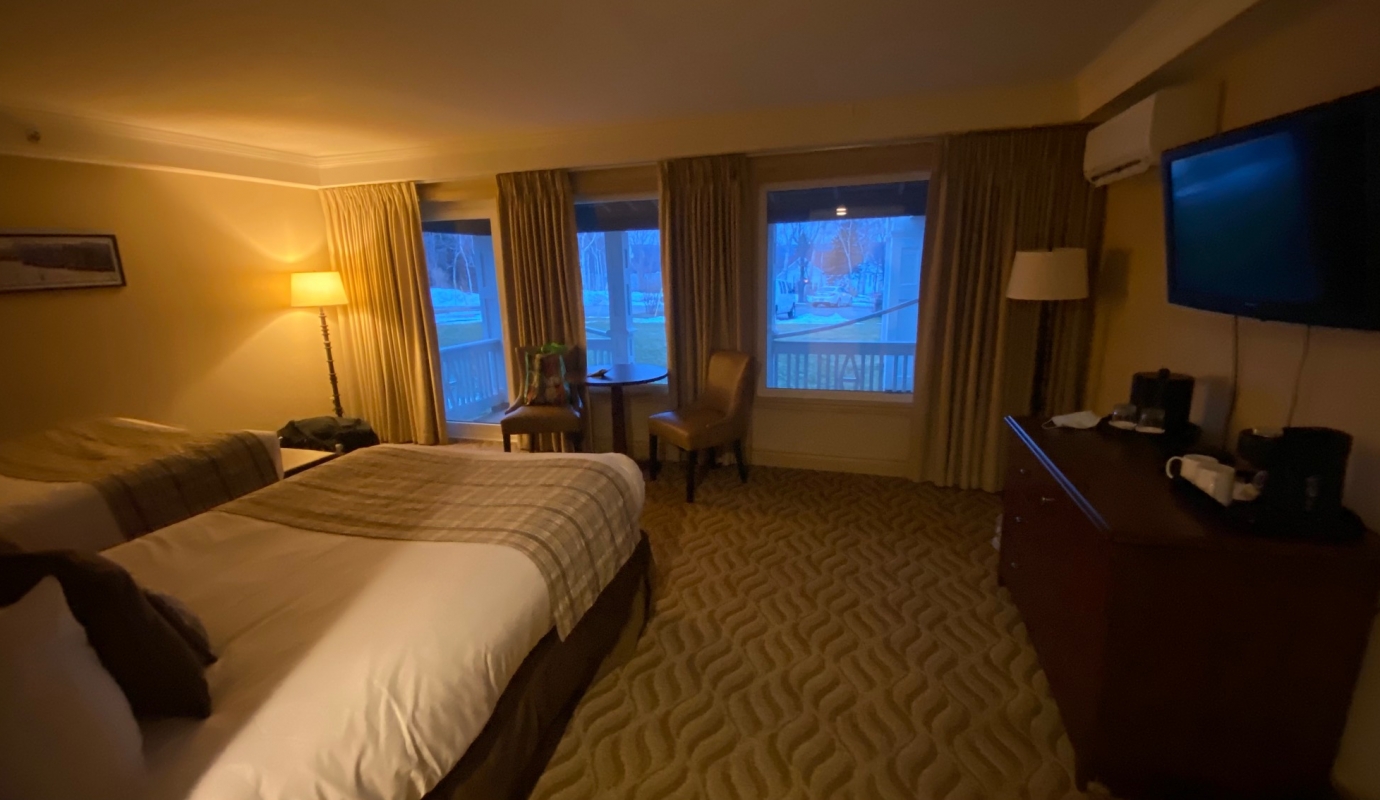 Supper at the Arduaine
After a full day of adventure, treat yourself to a reservation at The Arduaine restaurant at the Keltic Lodge. The restaurant is open daily for guests of the Lodge and it's even open in the winter. I ordered a steak and mashed potatoes. The steak was tender and cooked the way I wanted, I need that extra protein to get ready for the next adventure. If you're not one to skip dessert, treat yourself to some cheesecake, you won't regret it.  It really hit the spot.