Touch the Art: 7 Hands On Artisans on Cape Breton Island
No matter where you go on Cape Breton Island, you'll find magical places to explore, guaranteed to be bursting with artisan studios and galleries around every corner. Grab a copy of the Artisan Trail Map, or set on your own path of discovery, and enjoy all the unique craft experiences our island has to offer! Below are 7 must-see stops, but be sure to know our Island has 30+ craft experiences for you to enjoy!
Situated in Petit Étang, just outside the fishing village of Chéticamp, you'll find Proud to be Lola's Hookers – a fun rug hooking shop filled with traditional and locally inspired work. You'll often see Lola, who has perfected the craft over the last 45 years, hooking on the frame while chatting away with customers, happily explaining the Chéticamp style technique and how it differs from most rug hooking pieces you see today.

Nancy Oakley, of Oakleaves Native Creations, creates stunning traditional Indigenous pottery and beaded jewelry on Cape Breton Island. Each ceramic piece is smoke fired, stone polished and often trimmed with sweetgrass. Nancy even harvests her own clay from her yard!

If you're exploring the Cabot Trail with kids (or kids at heart) Groovy Goat is a must-stop! Their petting farm features some of the cutest goats around, along with lots of other animals including horses and bunnies. Once you're done admiring all the fur babies, be sure to stop into the gift shop for some luxurious goat products that are handmade on site – your skin will thank you. My favourite is the rosemary patchouli!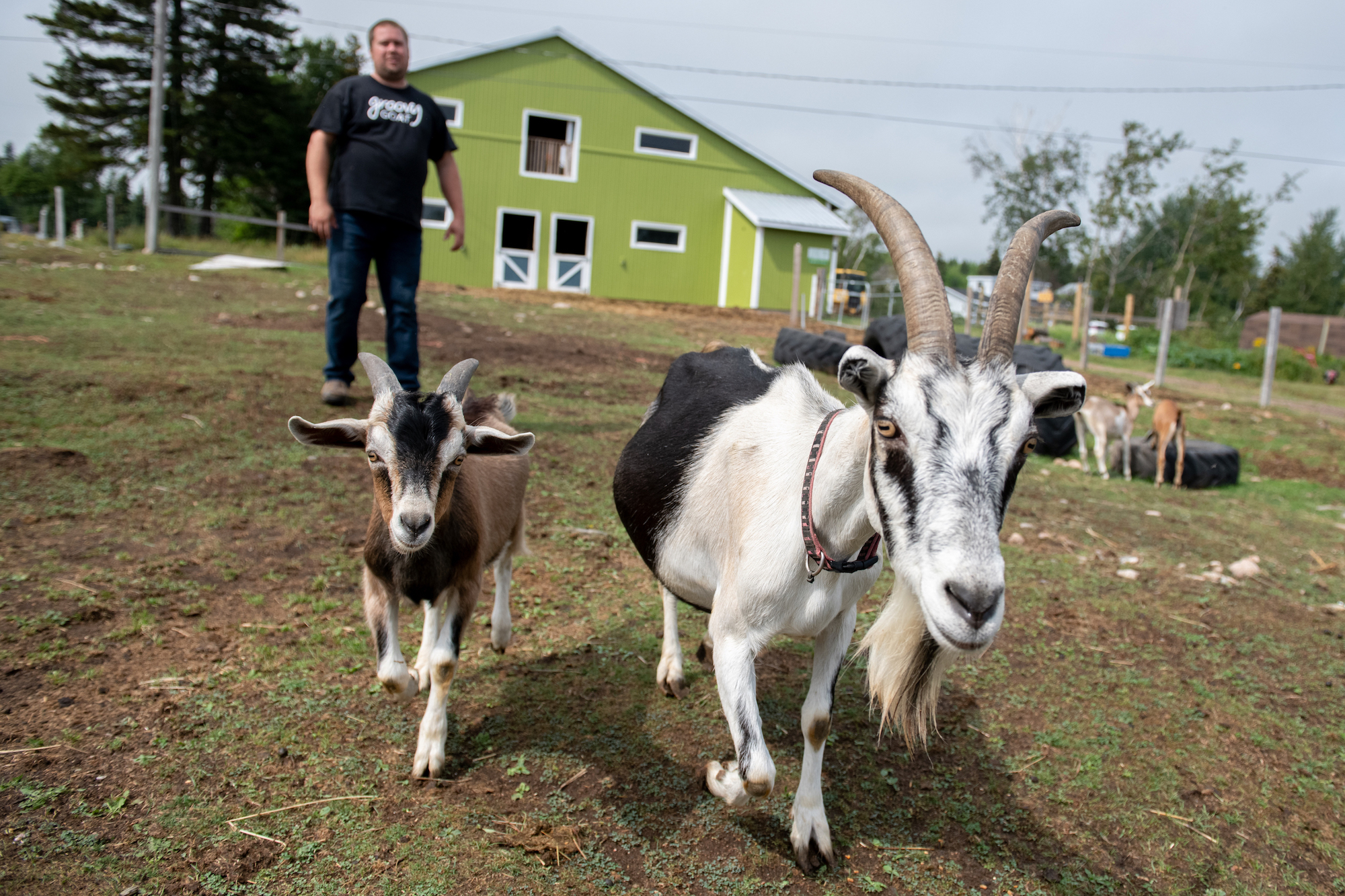 In Arichat, on the island of Isle Madame, you'll find the quaint studio of pottery, Victoria Bonin MacKenzie, V Pottery. Victoria's work reflects the culture and local charm of her home including ocean-inspired ceramics (I love the fish!). You can also try your own hand on the wheel at V Pottery by signing up for one of the fun pottery classes!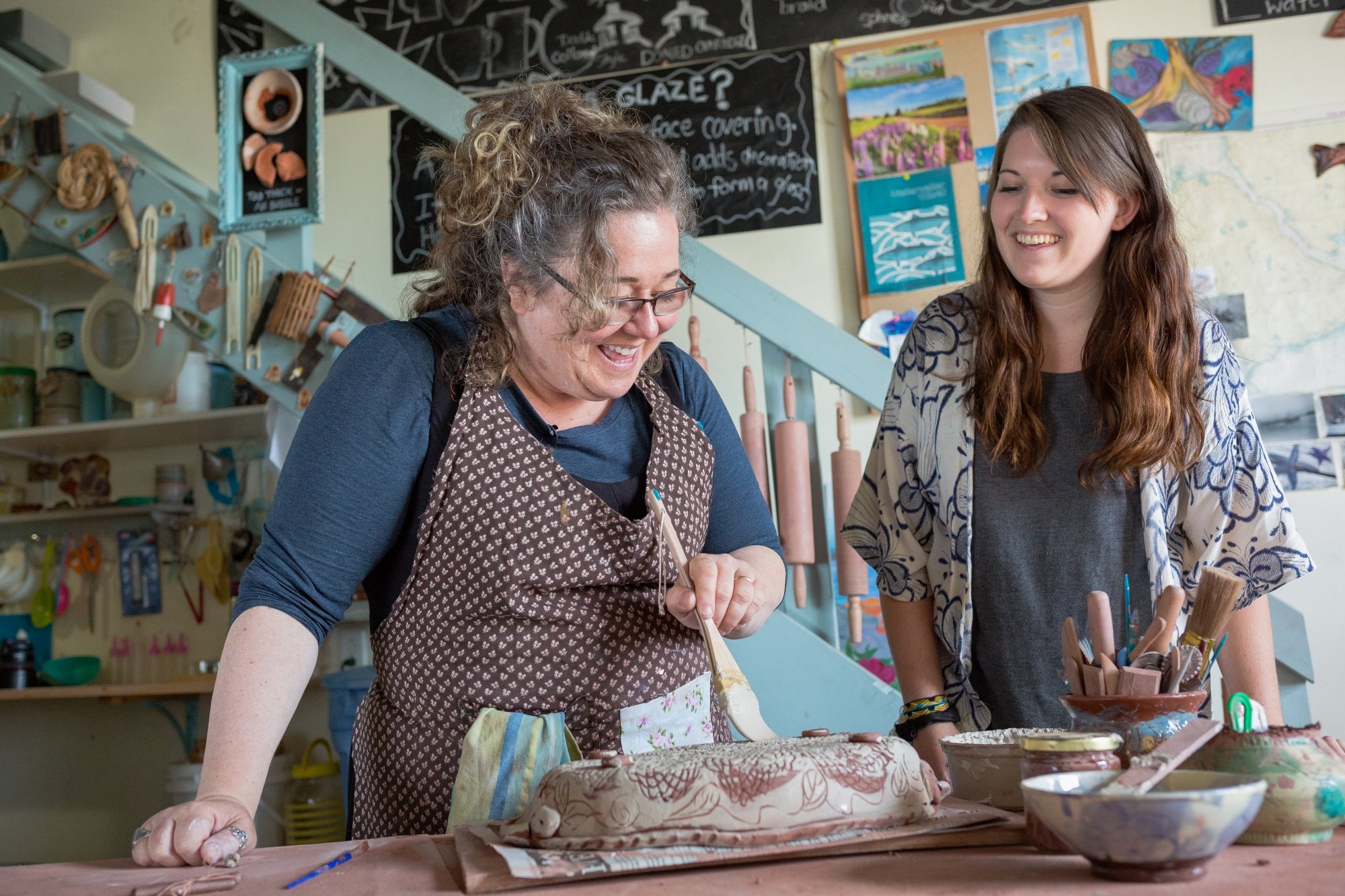 A visit to Kingross Quilts is well worth the drive along the beautiful Margaree River. Anne Morrell Robinson, the master artisan behind Kingross Quilts, specializes in quilting, rug hooking, art dolls and jewellery – there is nothing she can't do when it comes to textiles! Be sure to check out the new gallery space featuring loads of local textile art.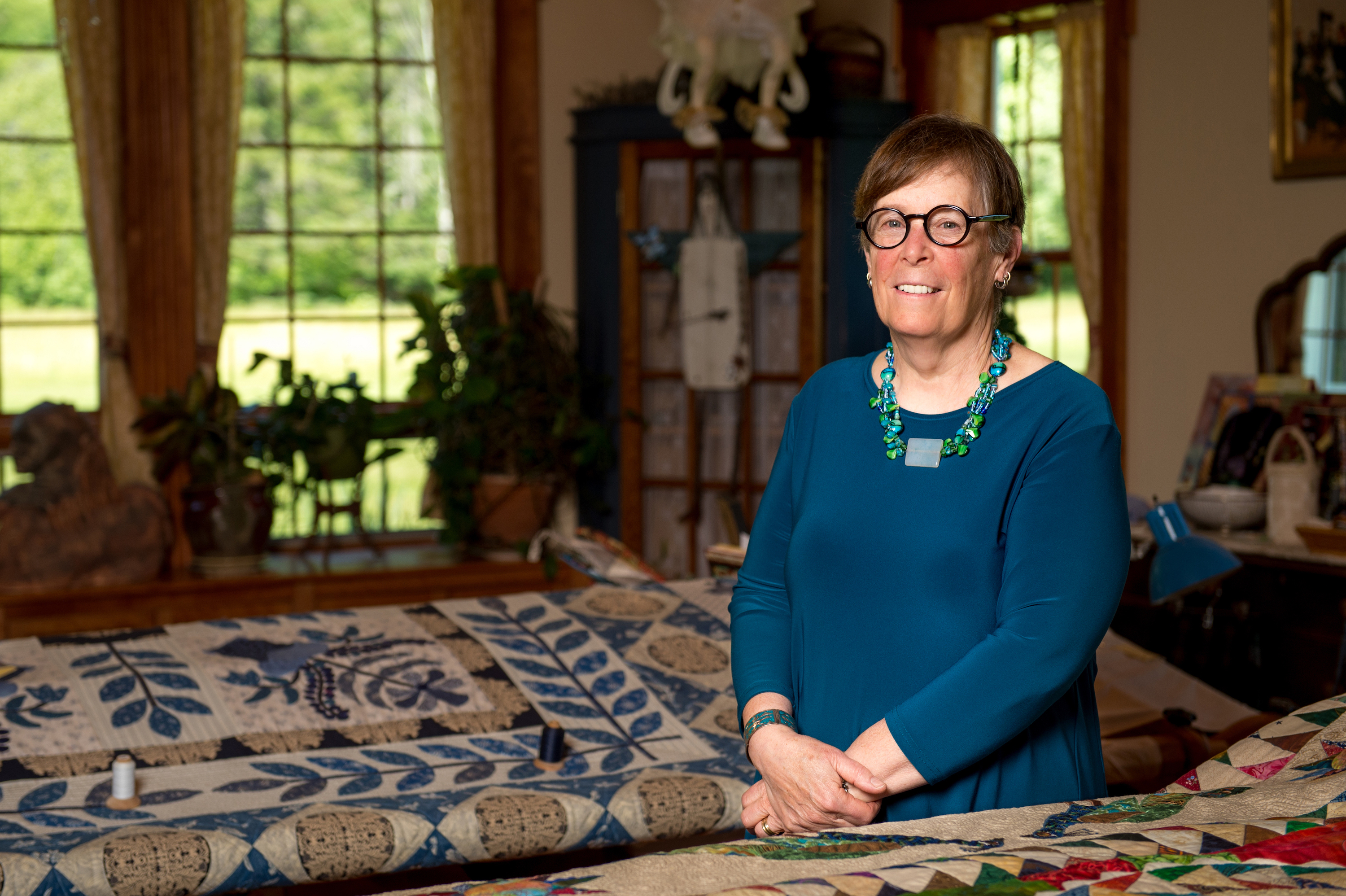 You can shop local craft, enjoy a delicious cuppa joe and even spend the night at Salty Rose's & the Periwinkle Café. Artisan and owner, Caitlyn Purcell, makes fine handmade jewellery often inspired by the ocean that is located right in front of this lovely spot in Ingonish. You can't leave without taking a souvenir of Cape Breton home with you – the crab love necklace is my go-to!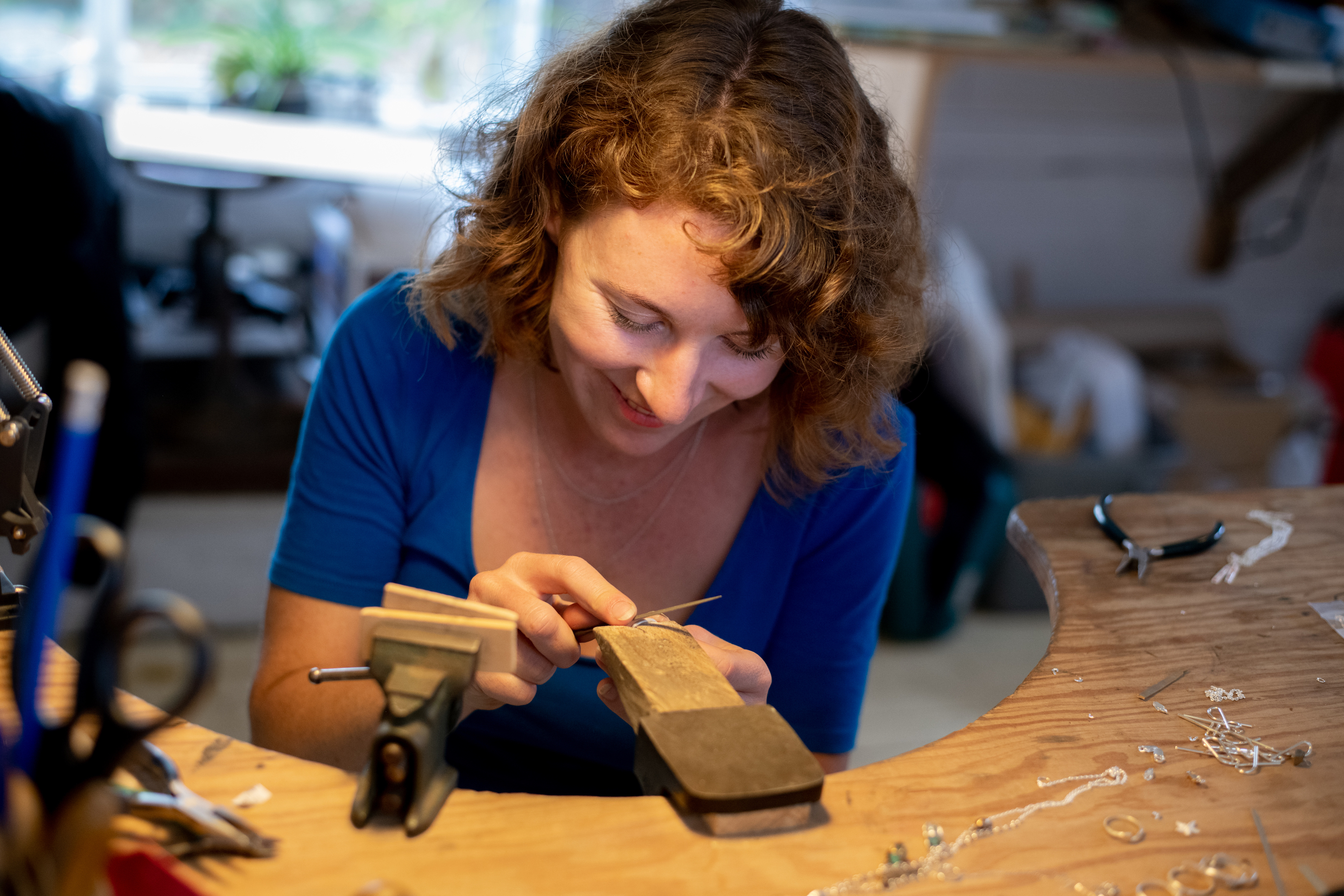 While driving along the Margaree Valley, you can't miss Cape Breton Clay! Bell Fraser creates charming ceramic pieces that are both whimsical and elegant, perfect for serving up your favourite dish. You'll find a variety of nature designs – from lobsters to fiddleheads, jellyfish to dragonflies, and everything in between!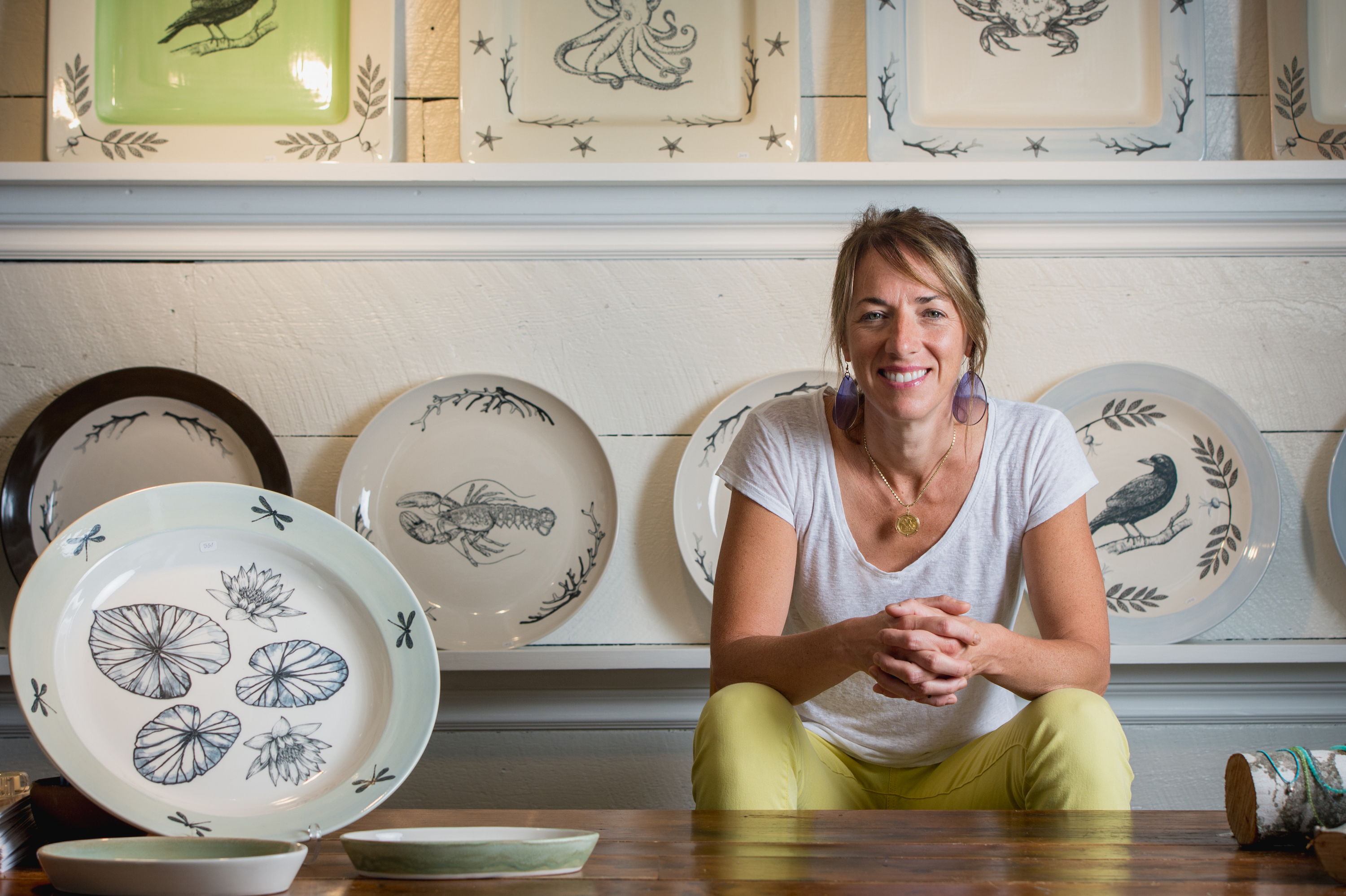 There is no better place to celebrate love than on Cape Breton Island. Want to impress your significant other this Valentine's Day? Of course, you do! Here are some ideas for organizing a Cape Breton Island Valentine's Day that is sure to impress.
---
Continue Reading