Outdoor Adventure in the Ingonish Area
What do you do when you're feeling like you are in desperate need of a winter fix? Pick a date and then plan a vacation to Ingonish, Cape Breton Island! With the clock ticking on the winter season, we decided to challenge ourselves to pack as much awesomeness into a visit as possible! Thankfully, Cape Breton Island has the goods to make any length of time on the island the highlight of your winter season!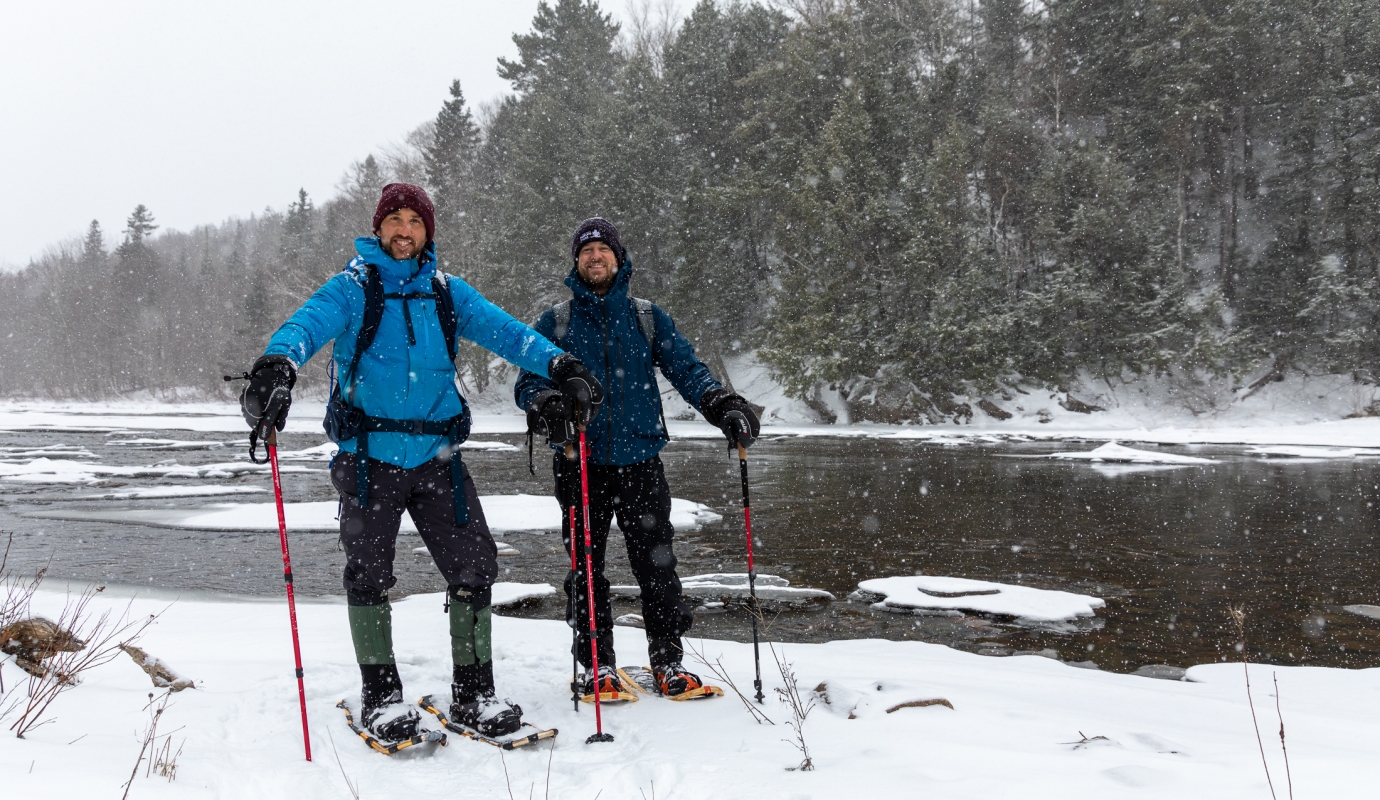 Okay, okay we will fully admit this one might not be for everyone, but let us try to change your mind! Crystal clear water, frozen waterfalls, towering cliffs, sea birds diving around you. Provided you've got the right gear you can have a beach day every bit as good as the summer. The technology around winter paddling gear has come a very long way, leading us to make the bold claim that you'll be just as warm on the water as you were skiing down the slopes. Plus, there's likely to be way less crowds at the beach. At least for now until winter paddling really catches on!
Thanks to @CBWest for the board rentals!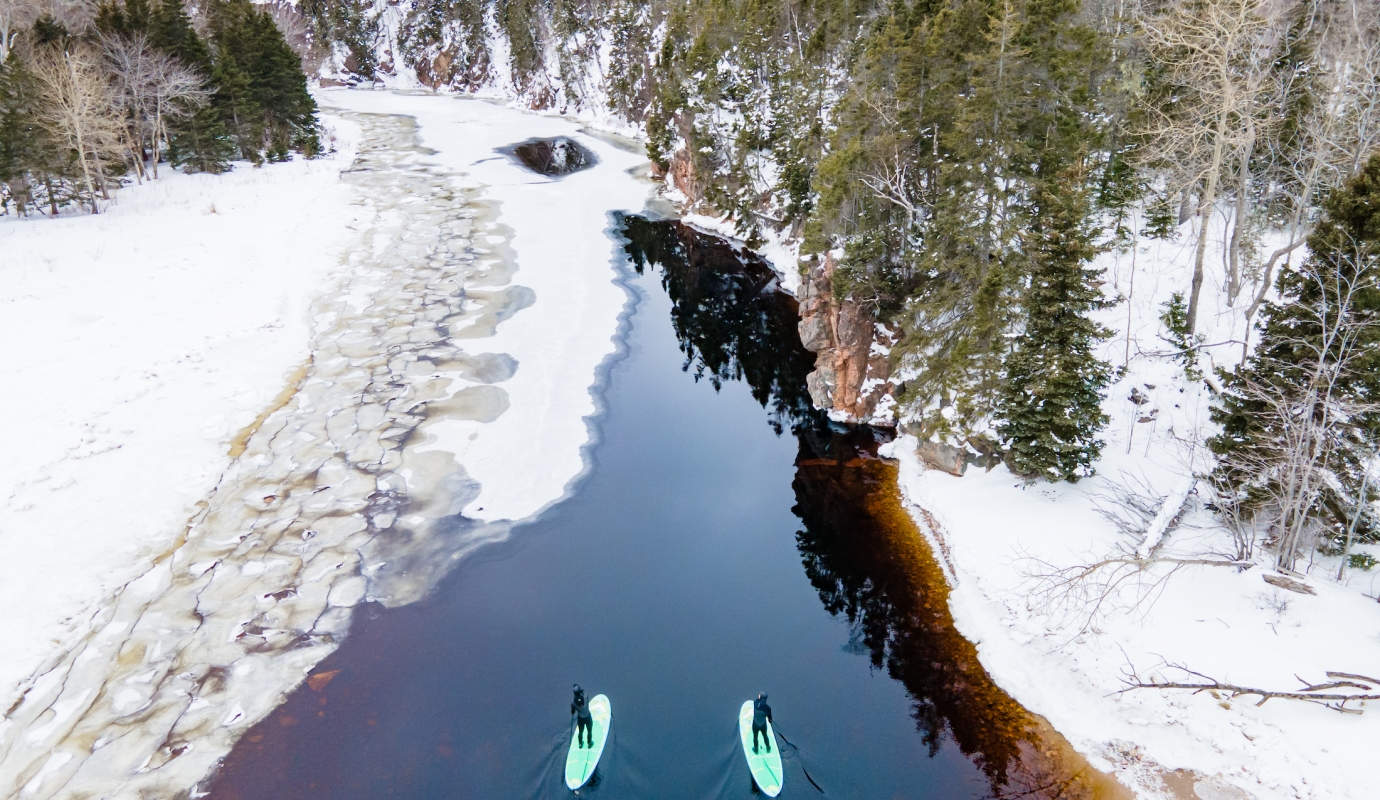 Fat Biking seems to be the cool new kid on the block in terms of winter activities, and as we've learned, it makes sense because it is a ton of fun. Ingonish beach has long been a classic place to stroll along the ocean. The views looking out toward Cape Smokey and beyond are truly world-class. What makes fat bikes so great is that you can basically ride them anywhere. The main trails around the beach, or the beach itself, are ideal. But the view looking across Freshwater Lake certainly cued us for what was next…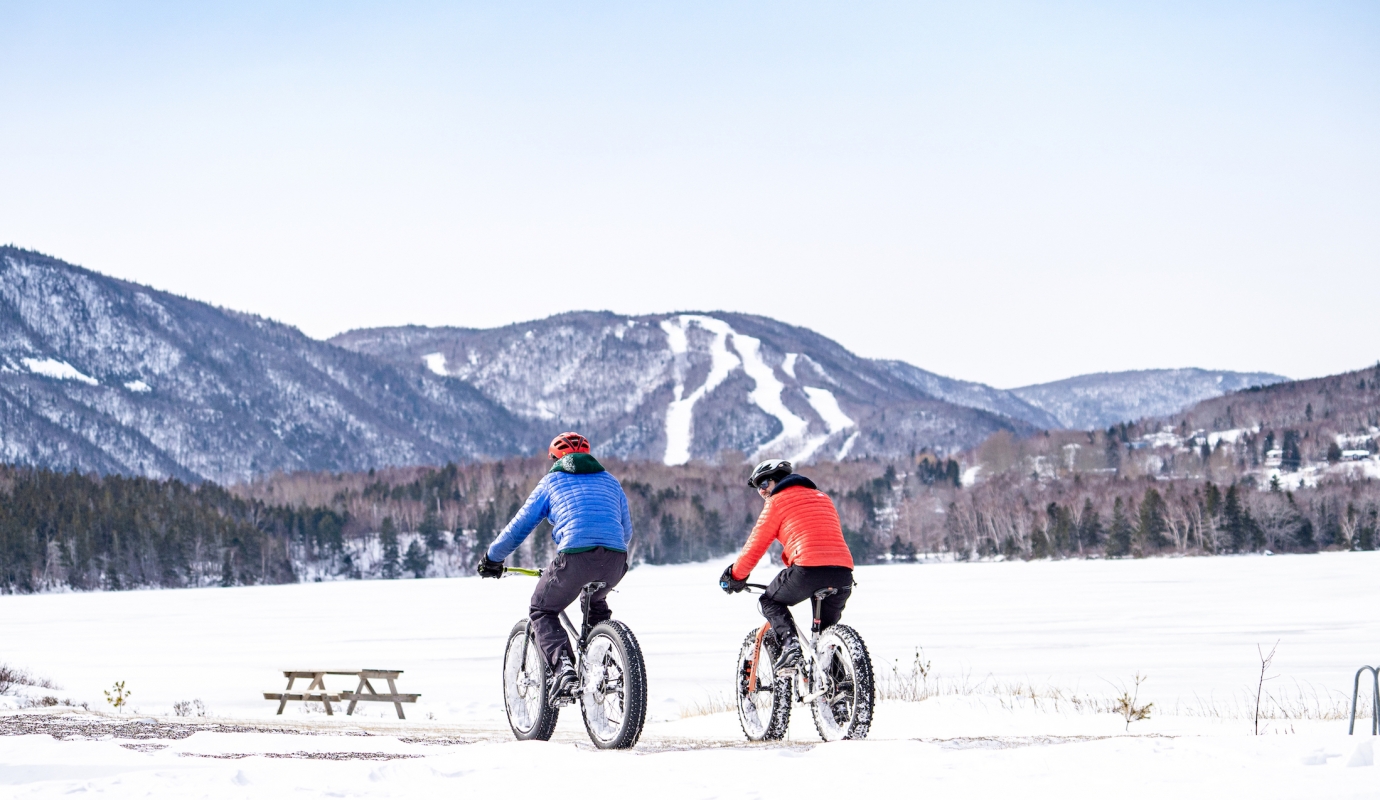 Outdoor Hockey Rink – Ingonish



Sometimes the best adventures are completely unplanned! As we were leaving the beach, we were tipped off by a local that there was an awesome community outdoor rink in town. Considering that we take finding great places to go skating outdoors very seriously, we had to check it out. The grins on our faces as we discovered this NHL-sized rink were ear to ear. Beautifully maintained by a hardworking local crew of volunteers, we felt like we found the fabled 'Field of Dreams' only this was the "Rink of dreams".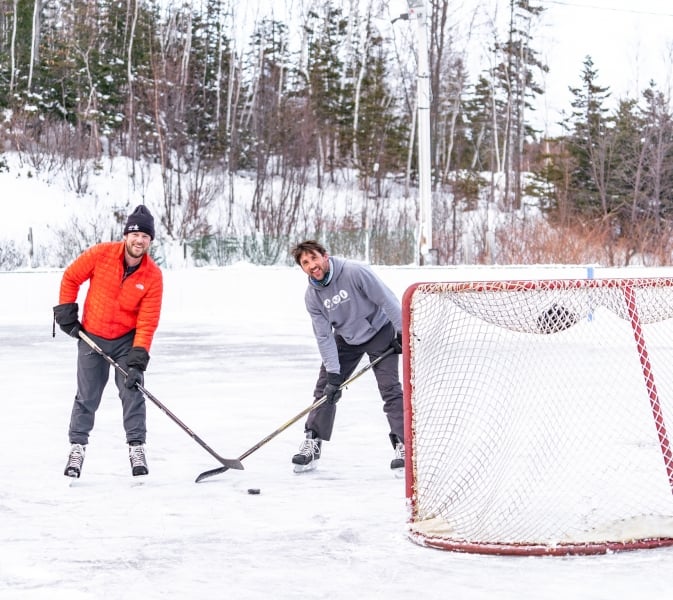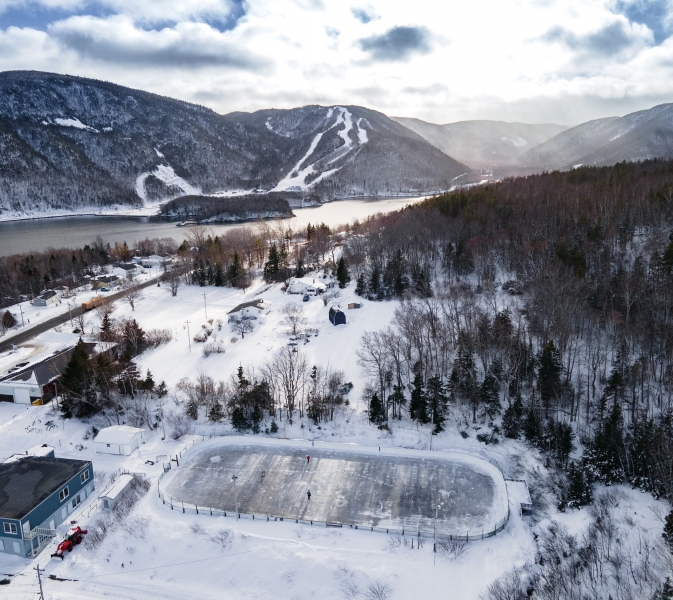 Ski Cape Smokey is doing some exciting things right now and is well on its way to becoming a premier adventure destination. We got some great turns in on the skis and enjoyed the unreal views of the highlands and the Atlantic Ocean. As you ski down, it really does feel like you're skiing straight into the sea! With a new gondola on the way, a treetop platform at the top, a new lodge, and a micro-brewery too, I predict that we'll be gunning to spend lots more time up here in the future, all-year-round!
This was an ambitious day, so what's the best way to cap it all off? How about a delicious home-cooked meal with an iced-cold Big Spruce on tap, followed by a hot tub and sauna and a big sleep in a geodesic dome with a cozy wood stove? Yup, welcome to the Cabot Shores Wilderness Resort!
Don't put that camera away just because it's cold! Winter on Cape Breton Island is a Instagrammer's wonderland.
---
Continue Reading