Hidden Gem – The North River Adventure
Local Ambassador, Tammy Aucoin, explored the community of North River; a hidden gem tucked away on the world-famous Cabot Trail. This community hosts North River Falls, Nova Scotia's largest waterfall, local restaurants that will satisfy your hunger in no time, guided kayaking adventures, and so much more.

2. Exploring the River
I decided to experience North River by taking a ½ day guided kayaking tour. Our guide, Graham with North River Kayaks, was amazing. They brought us down to the North River to discover the hidden coastline of Cape Breton Island. They have many kayaks such as singles and tandems to rent and will give you an overview of instructions on safety ahead of the tour. These tours are available from beginners to advanced kayakers. Once in the river, you can easily see some bald eagles and a secret waterfall. The tours even include a snack and tea on the beach. You'll also get to learn and view some of the history that the North River holds.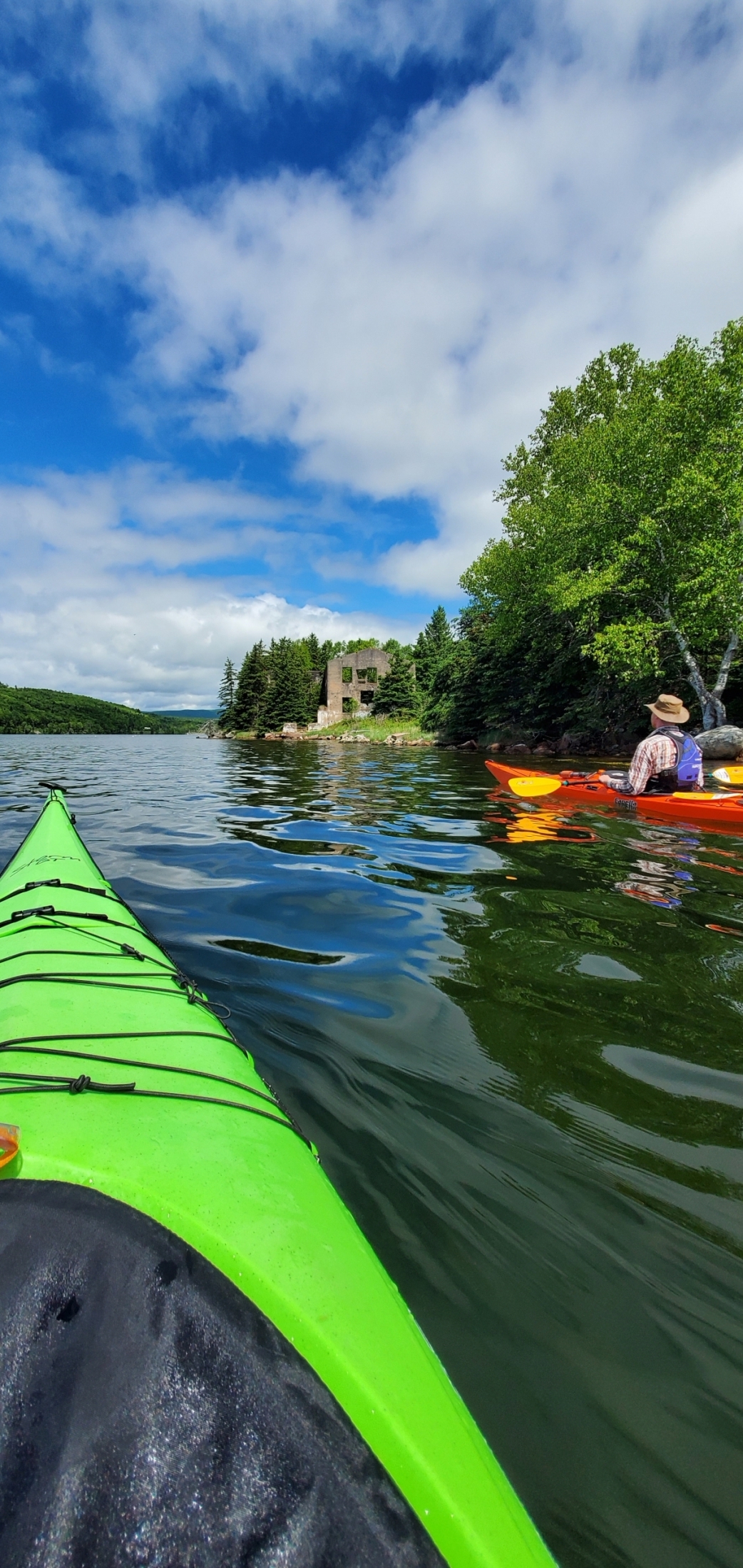 3. The First Dinner – Chanterelle Inn
After a full day of activities, supper was in order at the Chanterelle Inn. Here you'll experience a quiet spot on a hilltop with the friendliest staff you can find and the tables are well spaced out for your safety. You can choose to eat indoors, but I recommend dining on the patio area to enjoy the view, and also be entertained by hummingbirds. I may add, be prepared to be amazed by their food! I had the Seafood Newburg which I could have licked the plate afterward, it was that good. Seafood food served with pita bread, beet hummus and broccolini. Even though I was full, I couldn't pass up dessert, blackberry raspberry cake with rum sauce. Nom Nom!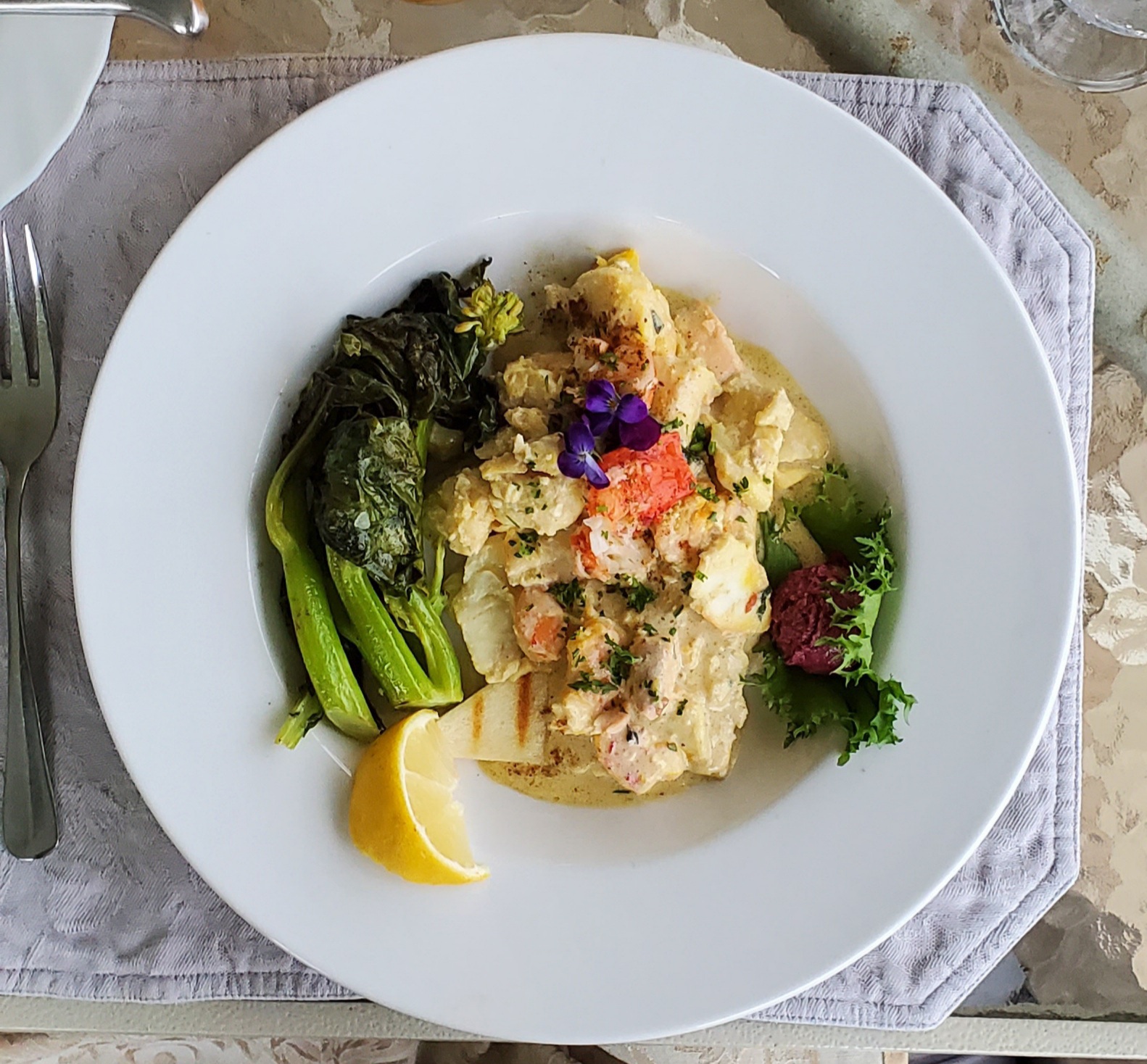 4. Cozy River Next Cabins
By night I stayed at the River Nest Cabins, where you'll find each cabin on site have their own unique design and have contactless entry. You are emailed the code to your cabin where you'll find the key. I stayed in the Cardinal, where local artist created nests as decor and even ironwork for the loft at the top where you can feel nice and cozy.  The owner, Angelo makes sure your visit is special and even included a guitar and instruction sheets in every cabin along with a little drum so you can create your own musical evening. I tried but will definitely not be your future guitarist! Dogs are also welcomed as long as you let them know in advance. River Nest Cabins also have a central fire pit, a pizza brick oven and BBQ for anyone to use on-site. So make sure you bring those marshmallows and pizzas!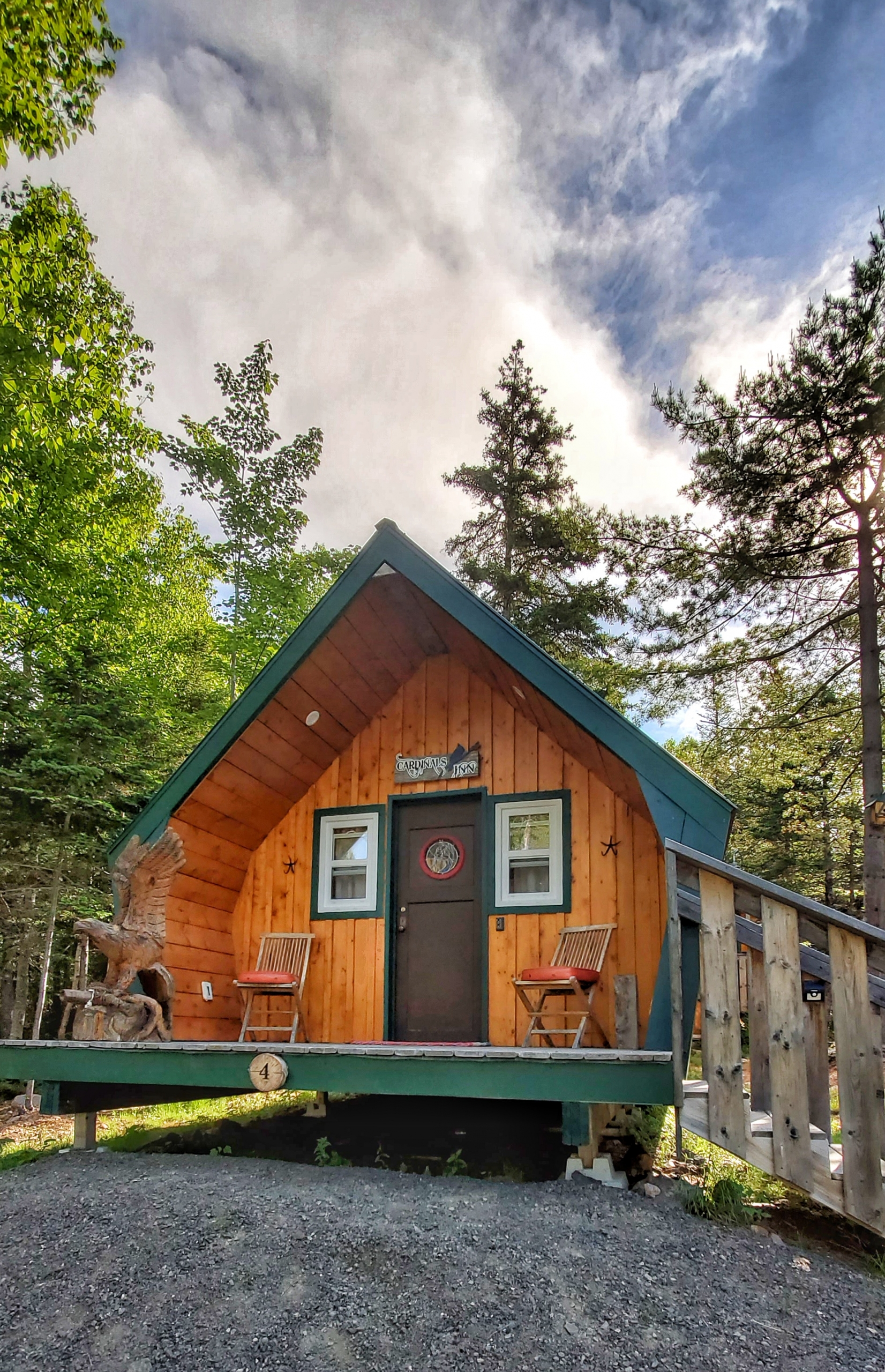 Over all, each of these locations had signage, were easy to find and had super friendly staff to make sure your staycation goes smooth. My tip to anyone would be to gives these places a visit and make sure you relax!! You're on vacation as well as on our beautiful Cape Breton Island. Cheers!
There is no better place to celebrate love than on Cape Breton Island. Want to impress your significant other this Valentine's Day? Of course, you do! Here are some ideas for organizing a Cape Breton Island Valentine's Day that is sure to impress.
---
Continue Reading