Explore the Bras d'Or – A Fall Gem
As they say, be glad to live in a world where there are Octobers. We say, be happy to live in a world where there are Octobers in Cape Breton. With the fall season at its peak, it was time to upload some autumn ambiance into the memory bank. We spent the day canoeing, chasing waterfalls, warming up by a fire, and having some delicious food for a perfect staycation to some of Cape Breton's best-hidden gems.
Kidston Island
To start our day, we took a canoe paddle across Baddeck Bay to Kidston Island for a picnic. An uninhabited little island where you can find a beautiful sandy beach, a lighthouse, and a few hiking trails that bring you around the island to take in some fall colours. In the summer months, normally a ferry runs across to bring you to the island but this time of year it is not operational so we had the island all to ourselves! What a treat!
Iron Mountain Wilderness Cabins is an 'Off-Grid' gem located in Whycocomagh! We can't say enough good things about this spot. It was so nice to relax by a cozy fire, have a few craft beers at Nova Scotia's first off-grid pub and to be able to step outside and watch a beautiful sunset over Whycocomagh Bay. 
The cabins are extremely clean, have their own bbq, fire pit, and picnic table. The washrooms and shower facilities are in the main lodge. Did I mention that everything is off-grid?? How cool is that??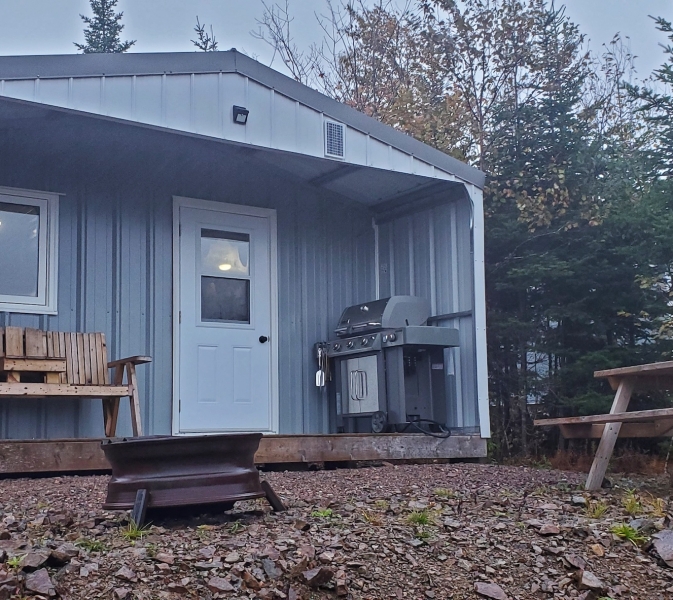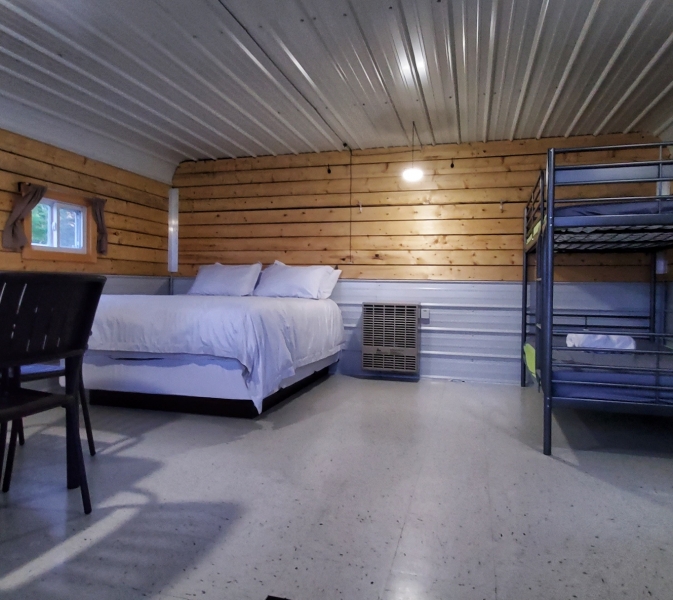 Humes River Falls

 
Humes River Falls is a breathtaking fall that drops 60ft straight down, you can even feel the water spray before making it all the way down. It's an 11 km return hike through various types of forest such as old-growth trees which makes fall a special time of year as the colors steal the show with their stunning foliage.
Directions: Located off Hwy 105 in Wagmatcook, take Humes Rear Rd and park at the Wagmatcookewey school/baseball field. Take a left, and follow an ATV trail for the first few km, new signs have been placed to help with directions.  The trail then becomes a footpath through the woods that is well marked with flagging tape. You'll have to cross a few brooks so depending on water levels it could be tricky.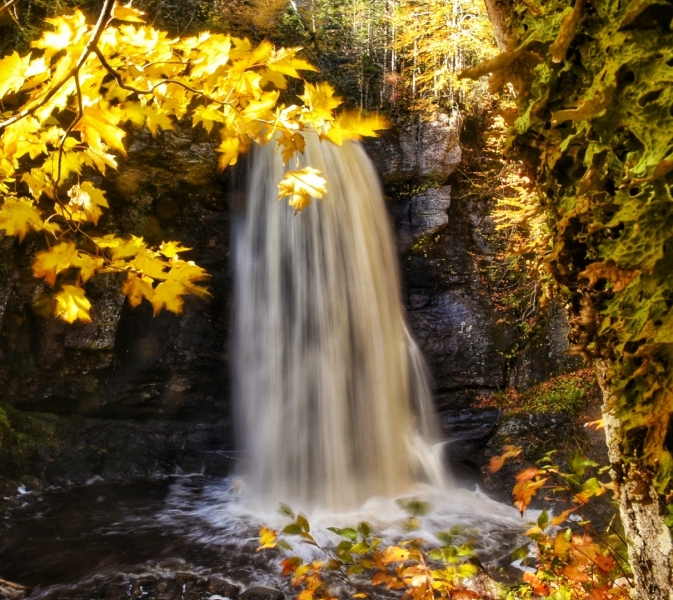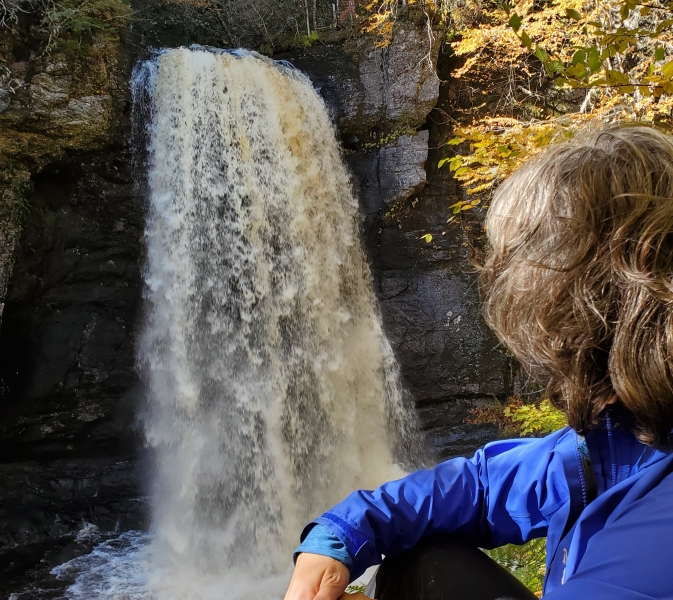 After all that hiking it was time for some delicious food! This place has a lovely setting with your choice of waterfront patio sitting or dining inside with its high wooden vaulted ceilings. The food was the best we've had and definitely, a go-to place if you're in the Baddeck area. We're already craving another piece of their Skor cheesecake! The restaurant followed all Covid-19 rules and staff were all wearing facemasks.
When you get to a certain point, you look to your left and you see a towering lighthouse and you look to your right and you see this fortress, which is unlike being anywhere else, at least in Canada.
---
Continue Reading