Explore Sydney & Area like a Pro!
Over the past few years, it's been great to see so many new businesses open up downtown Sydney, and in this blog, I wanted to share with you my experiences after spending a weekend downtown.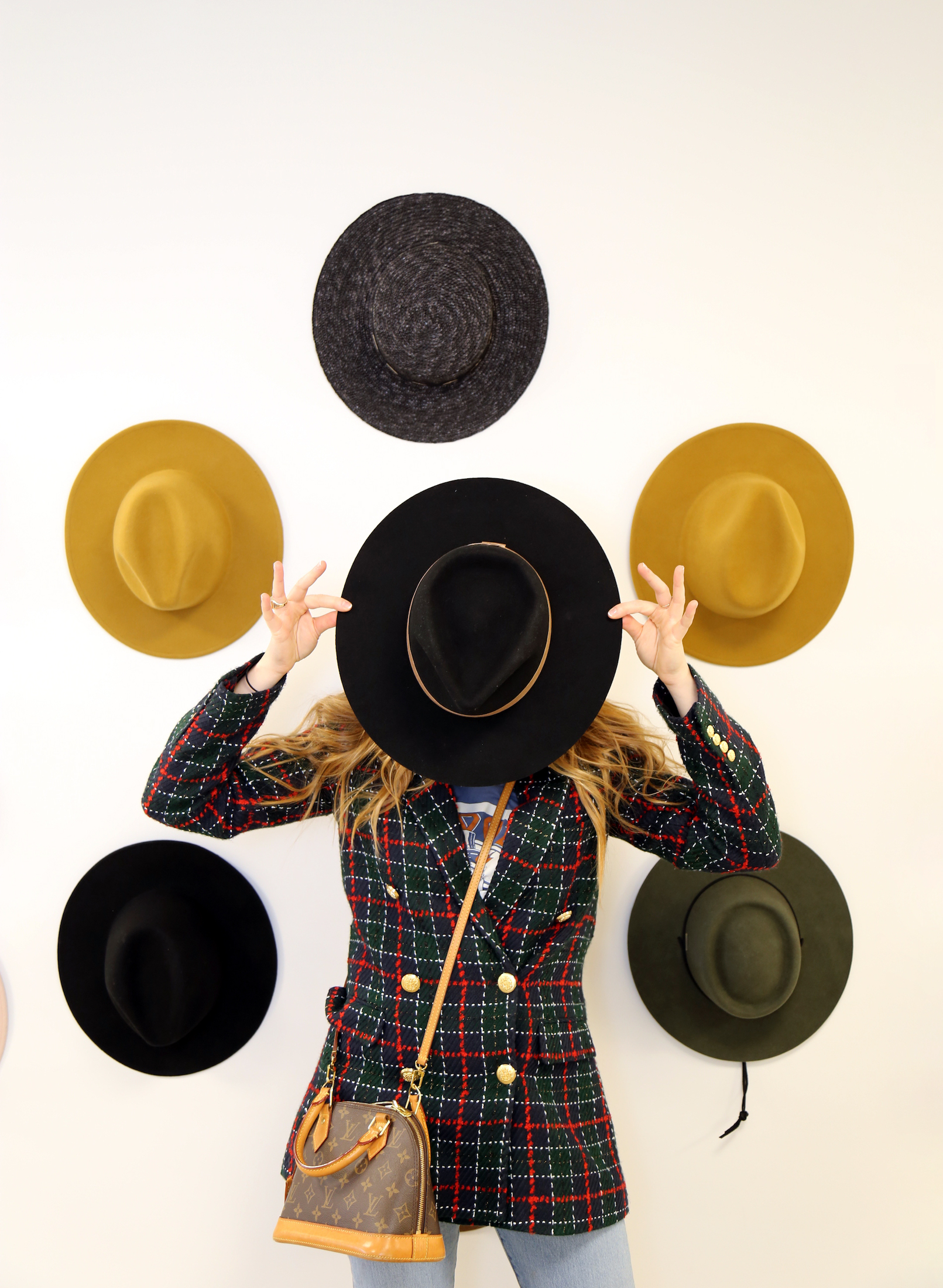 I started with lunch at JJ's Plant Based Eats on 54 Prince Street. The restaurant is located within the Prince Street Market, which is also home to Doktor Luke's Coffee House as well as the Middle Ground Market. JJ's is Sydney's first all vegan restaurant which is really exciting! I ordered the donair with a side salad and grabbed a latte from Doktor Luke's. Both JJ's and Doktor Luke's operate within the same space so you can get your coffee with your lunch anytime. The food was fantastic, and I think it's worth noting that JJ's makes their plant-based meats from scratch, so nothing is processed. After lunch I headed upstairs to the Middle Ground Market. The Middle Ground Market is a collective of local independent businesses which operate within the same space. I love this concept because it allows the opportunity for smaller businesses to thrive that may not want to invest in a retail space of their own.
After the Prince Street Market, I headed to the Cape Breton Centre for Craft & Design, which was only a short walk away. I was greeted by two employees who explained what the Centre had to offer, which included their artist in residence program and various workshops available to the public. I also got a sneak peek of the latest exhibit, Ground Rules: The Before and After. The exhibit stemmed from a four-day residency program that took place in the Spring of 2019 in Cheticamp. Fourteen diverse Nova Scotian artists came together and "explored new ideas inspired by the natural landscapes of the Highlands, while interacting with scientists, park interpreters and creative leaders" according to the Centre's website. If you're looking to shop local and support Cape Breton-based artists, the Cape Breton Centre for Craft & Design is one of the best places to find beautiful one-of-a-kind handcrafted items and the exhibit will be on display at the Centre's Loft from March 1 – April 24.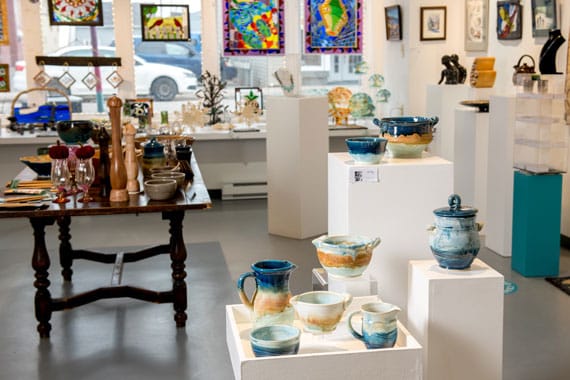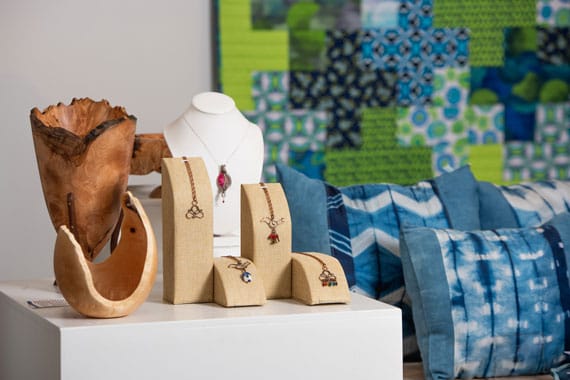 As I continued down Charlotte Street, I stopped in at Rieker by the Shoe Tree. The shoe store has been operating for over thirty years downtown and carries a variety of high-quality boots, bags, and clothing. I spoke with the manager, Bruce and he explained to me the various brands they sell including Blundstones, Miz Mooz, and of course Rieker.
My accommodation for the night was The Holiday Inn Sydney Waterfront, which has recently undergone a renovation. The hotel is pet-friendly, has a beautiful pool, hot tub, and its own pub, The Crown and Moose. Soon after checking in, I headed for The Old Triangle, which is a traditional Irish alehouse, they serve pub-style food and offer weekly live entertainment.
On the morning of day two, I made my first stop at Selkies Neighbourhood Diner. It's located on Charlotte Street and is one of my favourite breakfast/brunch restaurants in Sydney. It's usually busy so go early if you want to grab any of their cinnamon buns or breakfast sandwiches. Their shelves are always stocked with locally made jams, hot sauces, BBQ sauces, even some uniquely flavored cotton candy. The team at Selkies is extremely friendly and the whole vibe makes you want to keep returning. I had the eggs benedict and as always, they were delicious.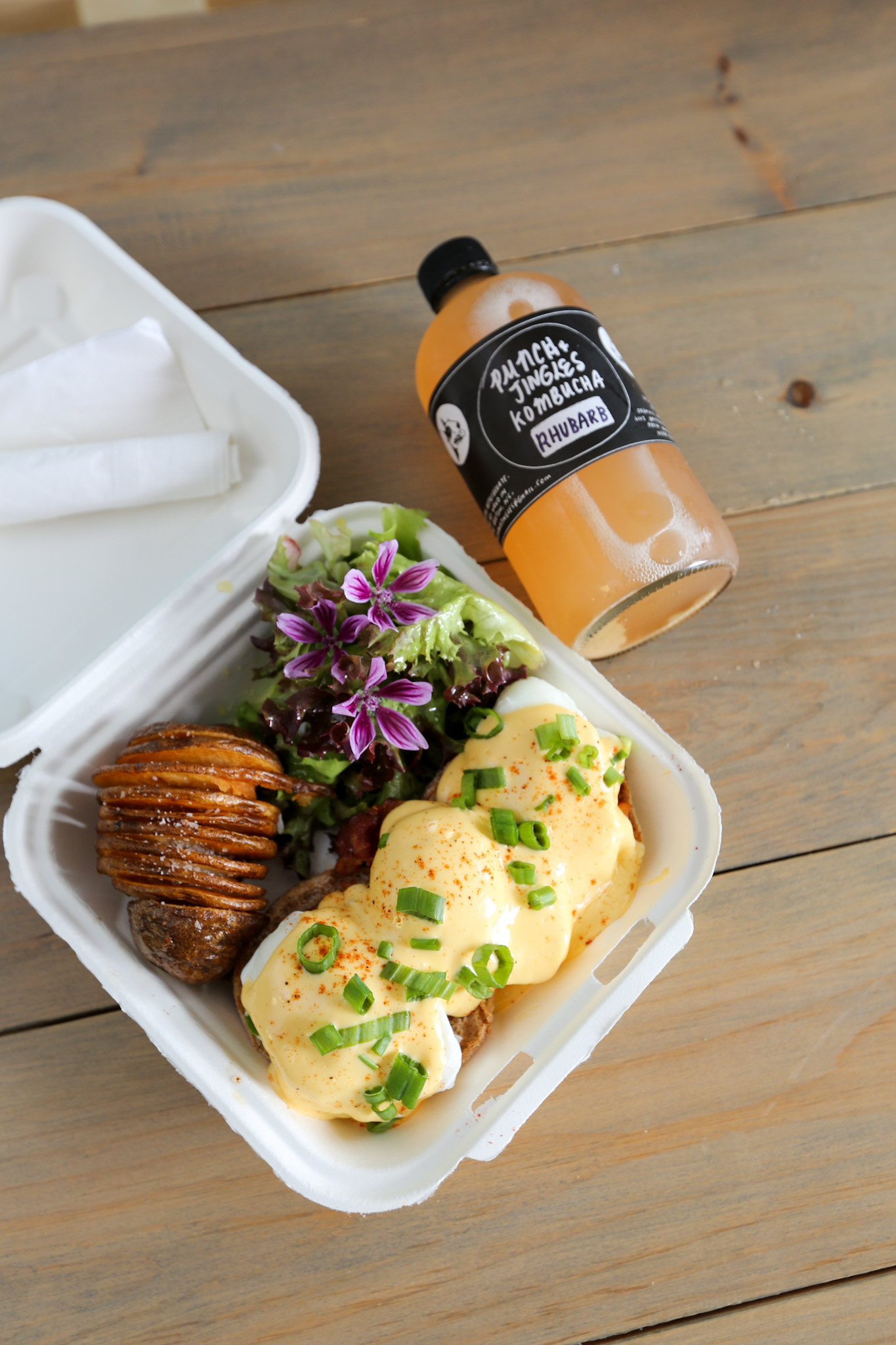 It was a beautiful morning so after breakfast, I headed to the Cape Breton Farmers Market. The Market is located on Falmouth Street, in the same building as the Old Triangle. The market offers shoppers everything from locally sourced honey, craft beer, artisan soaps, fresh coffee and so much more. Everything sold at the market has to be grown, baked, cooked, produced, or raised on Cape Breton Island. Last year, during the lockdown, the market was no longer able to operate. With a bit of ingenuity, the team at the Farmer's Market opened a Cape Breton Market Shop, so customers were still able to purchase their goods safely. The market is also partnered with the Boys and Girls Club of Cape Breton and Whitney Pier Youth Club they've been helping with their community garden and are launching a new program that will see vendors passing on their skills to youth within the community in hopes of them starting their own businesses one day. The Cape Breton Farmers Market is open every Saturday until 2 o'clock, they have live musicians playing each week, great food, and lots of other locally made goodies to shop.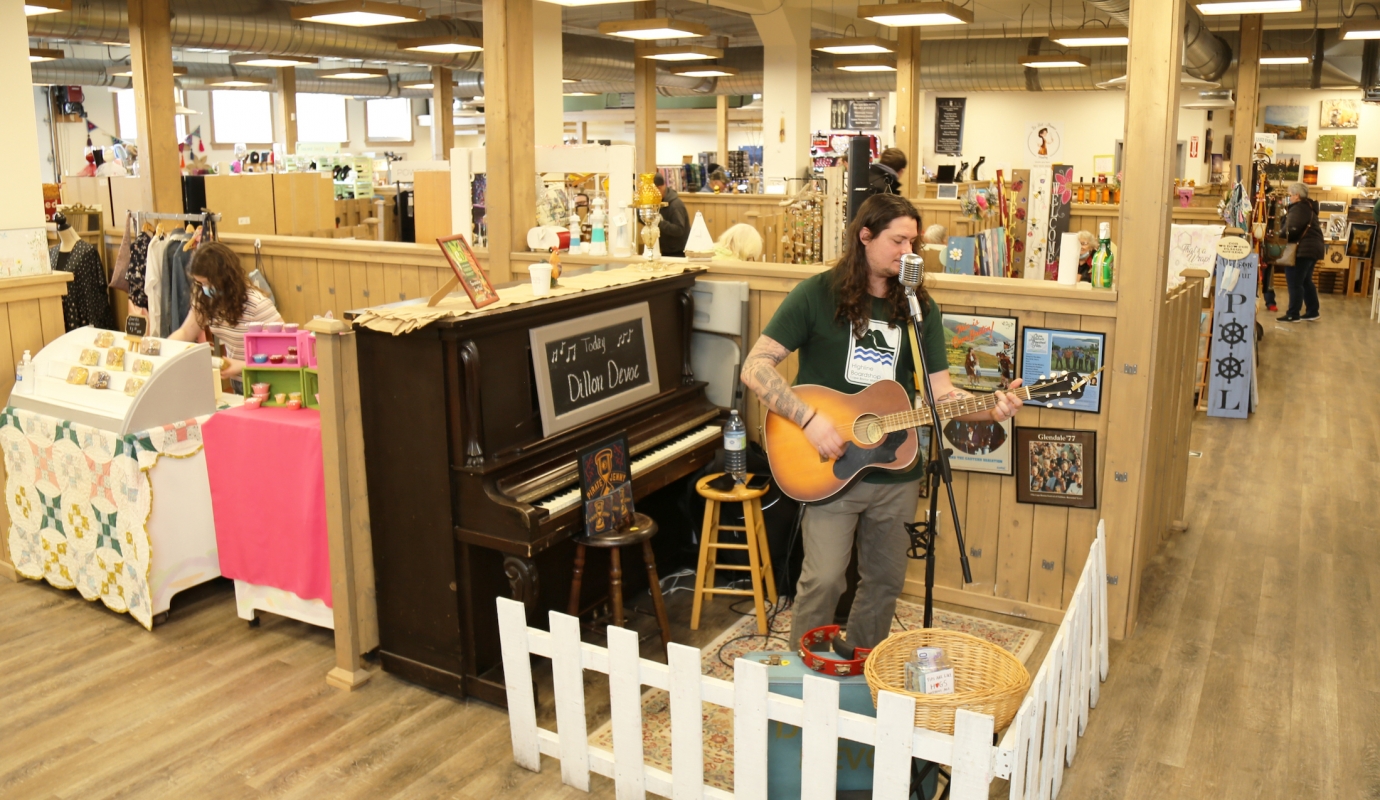 After the farmers market I checked out a relatively new boutique on Charlotte Street, called Boysenberry Cape Breton. The two-story space is light and airy, with a beautiful brick wall displaying locally made merchandise. On the ground level you'll find the cafe while upstairs you'll find the boutique. I had a chai latte which was delicious, they also serve some seriously great waffles.
For lunch I headed to Kiju's restaurant in Membertou, which is only a 5-minute drive from downtown Sydney. The restaurant is located on the 2nd floor of the Membertou Trade and Convention Centre, it's also attached to the Hampton Inn hotel. One of the managers, Alex greeted me and suggested I try the Aloha burger, which was delicious.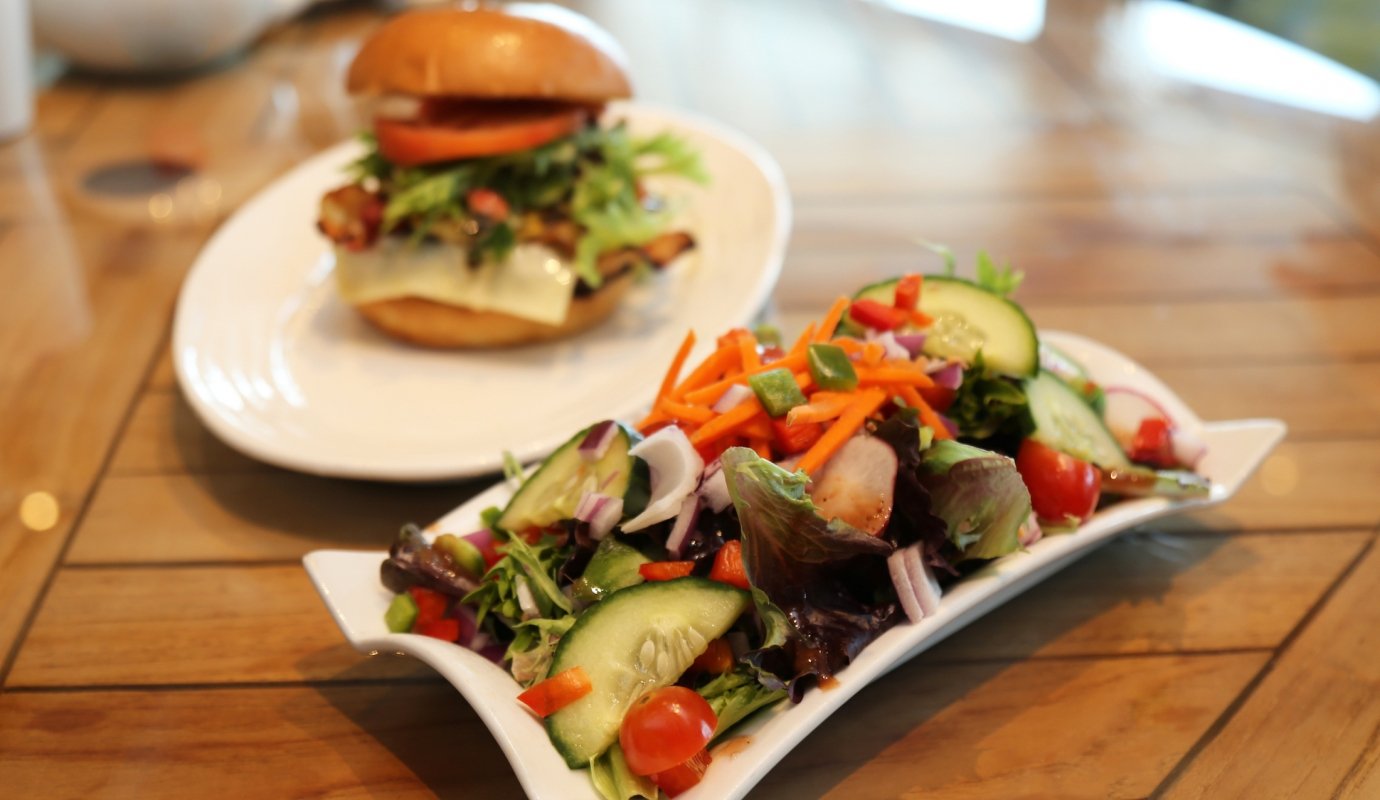 After lunch I visited the Membertou Heritage Park where I met up with the park's general manager, Jeff Ward. Jeff is a wealth of cultural knowledge and is an asset to not only the Heritage Park but the entire community. He took the time to dress in his traditional men's regalia and explained the symbolism behind everything from the traditional bead work to the meaning of the various colors used. He and his son, Oonig explained the importance of sage smudging, shared stories, and explained the workshops that the Membertou Heritage Park offers to the public. Workshops are available to book online and include drum making, basket weaving, and even how to be an ally. The Heritage Park also offers a giftshop called Petroglyphs, where they sell an array of traditional and contemporary Mi'Kmaq arts and crafts made locally in Atlantic Canada.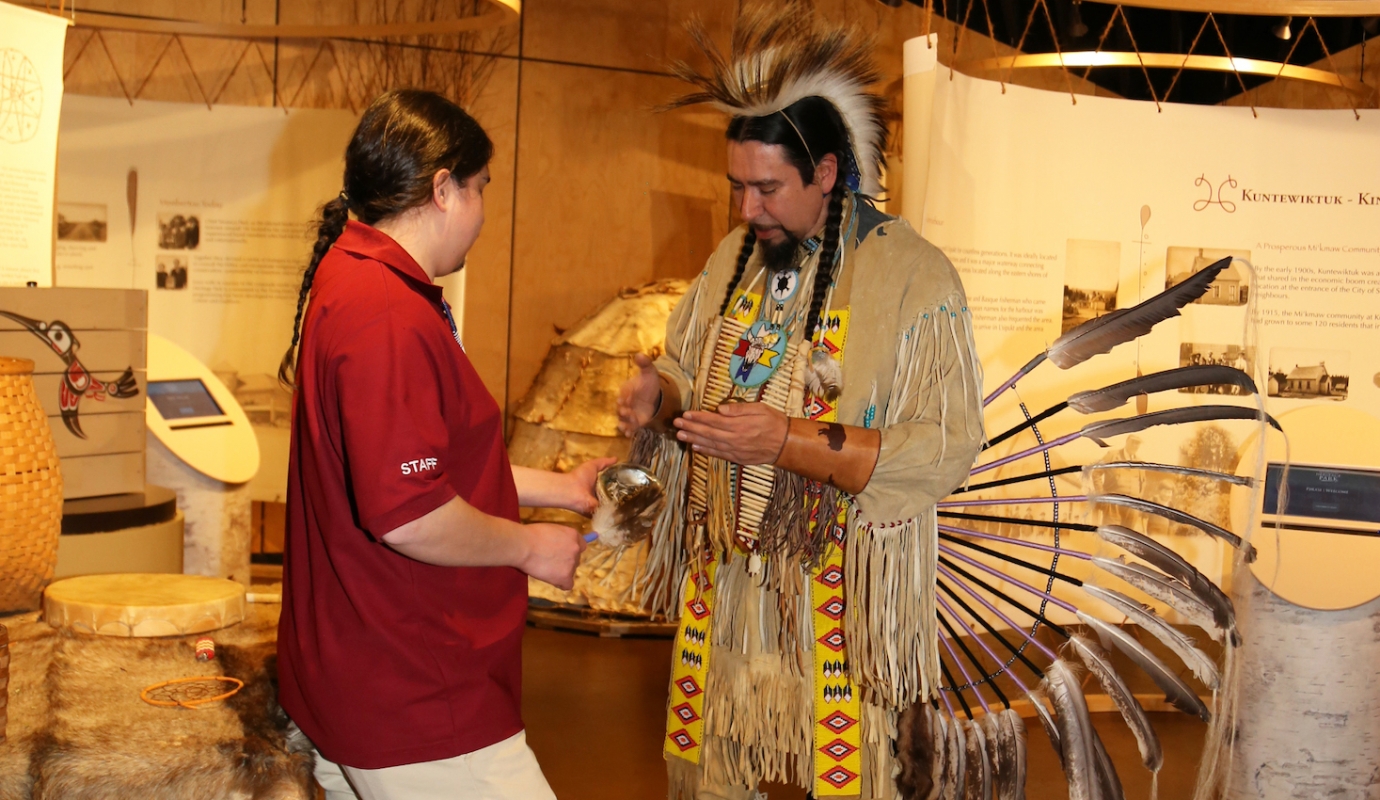 Throughout this whole experience I've felt like a tourist in my own backyard, and based on the conversations I've had, I think people are realizing now more than ever, the importance of supporting local businesses and exploring within their own communities. I hope that if you're reading this you get a chance to get out there and see for yourself!
Glace Bay is a town rich in culture, history and, oddly enough, wildlife. If you're a history buff, wildlife watcher or want to spend an evening out for dinner and a show then you need to spend a day in the Bay.
---
Continue Reading