Cape Breton Fall Guide for Culinary Enthusiasts
Looking for somewhere to eat this fall in Cape Breton? Looking for an authentic experience or simply want to try some locally inspired dishes? Here is a culinary guide for your fall trip to Cape Breton that will have you coming back again and again!
Looking for a delicious meal while you are watching the leaves change on the Cabot Trail this fall? You're in luck – the GoBistro at Cabot Shores Wilderness Resort stays open year-round! Serving delicious local seafood, meats, vegetarian dishes, homemade pasta and more – the menu changes daily. They are open for dinner between 5:30pm-8:00pm and can cater for big groups, from hungry hikers to family parties to your company's special occasions. Be sure to reserve by phone (1-902-929-2584) or email ([email protected]).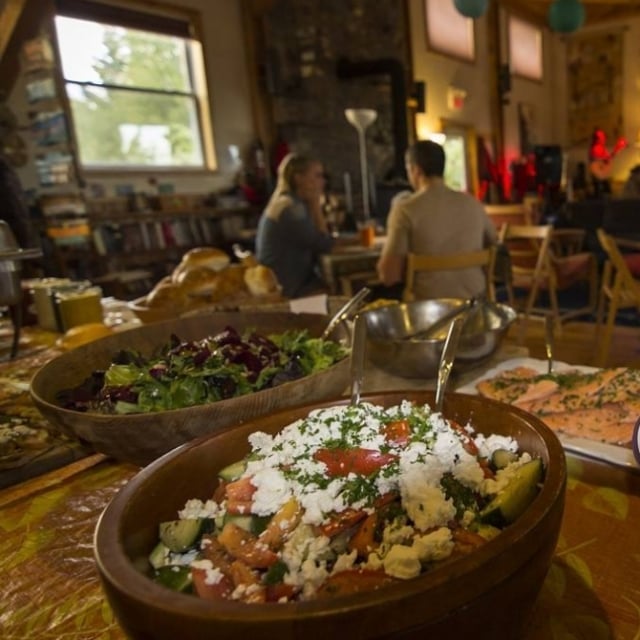 Since 2000, the restaurant at the Chanterelle Inn has served a cuisine created from locally sourced ingredients. Nightly, their award-winning chef prepares a menu featuring vegetarian, non-vegetarian and seafood main courses, house-made soups, artisan bread, salads and desserts. Fully licensed, they serve local wines, beers and a variety of single-malt scotches. Entertainment on the verandah is provided by flocks of hummingbirds. They are open from 6:00pm-8:00pm from May 1, 2020 until November 1, 2020 but be sure call ahead and secure your seat as reservations are required.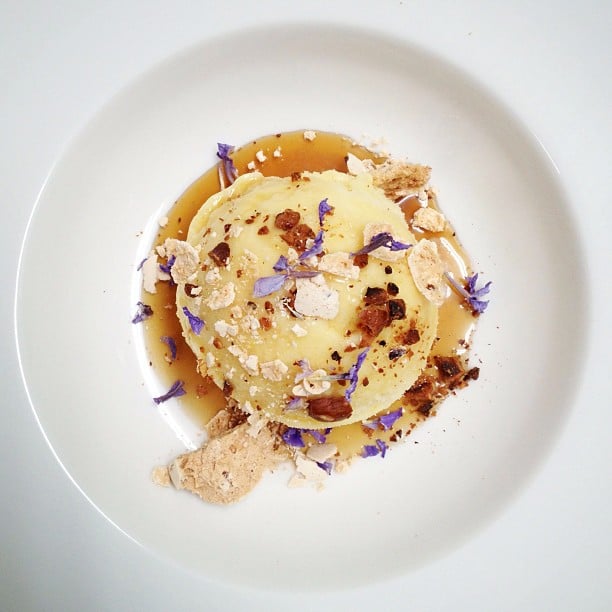 Regardless of what season you chose to visit the Black Spoon Bistro, you're in for a treat! Experience their Maritime fresh seafood, a variety of grilled paninis and home-made soups, scrumptious pasta or any of their other mouthwatering dishes. Their chefs are renowned for their creative combinations of spices and sauces. Open year-round from Wednesday-Saturday's, 11:00am-7:00pm- their warm and charming atmosphere will instantly relax you while their daily menu specials spoil you with unique flavours and pairings.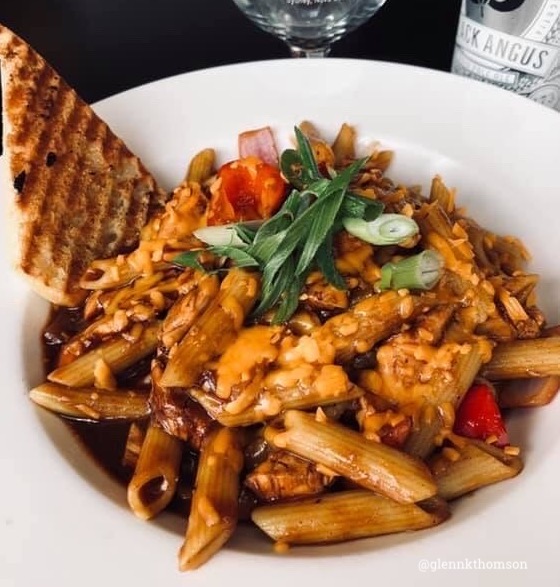 The Cape Breton Farmers' Market is a not-for-profit co-operative that has been in operation for almost thirty years! Having evolved from an outdoor seasonal market to a year-round indoor market that attracts over a thousand visitors weekly from all over the island – we now have the pleasure of enjoying this treasure even as the leaves change and the snow falls! As the largest market of its kind, servicing producers and customers in Cape Breton, the Cape Breton Farmers' Market is home to approximately 50 vendors, including farmers, bakers, food producers, jewellers, crafters, and much more. Stop by their new location at 15 Falmouth Street in Sydney on Monday's, 12:00pm-6:00pm, Wednesday's, 12:00pm-8:00pm or Friday's between 12:00pm-5:00pm and immerse yourself in the many tastes of Cape Breton!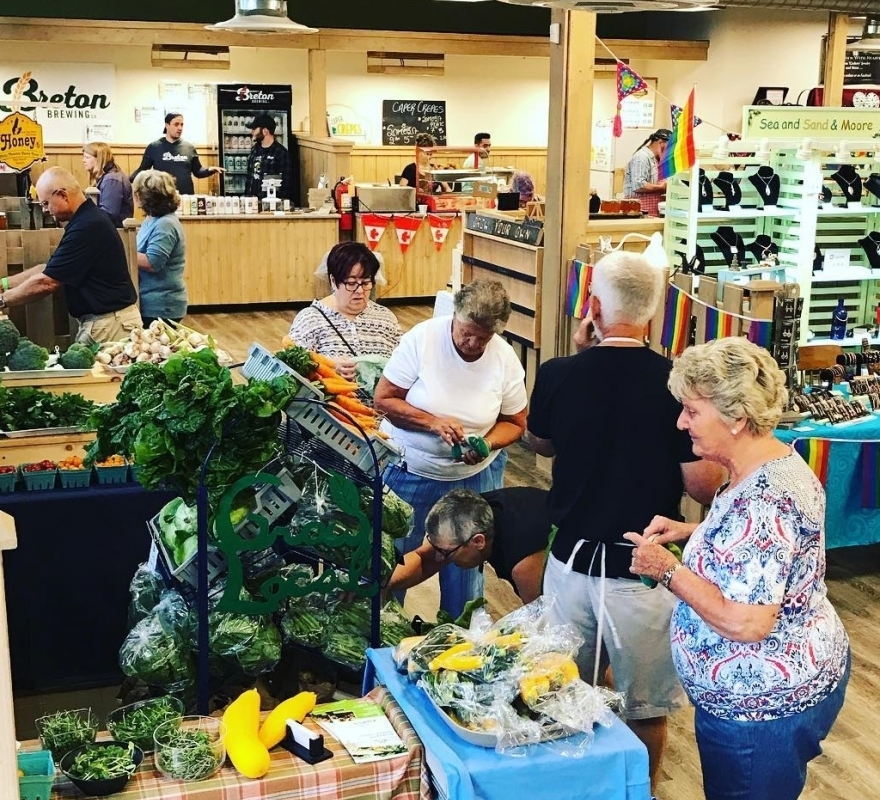 Check out La Goélette à Pépé Café in Isle Madame – where quality coffees, espresso and loose teas are just the beginning. Choose your favourite sweets and jams from their farmers' market and satisfy your sweet tooth with their Acadian pulled toffee, tamarin. While you're there be sure to also check out their local crafts, pottery, soaps, stained glass, books and music. Besides great coffee, you can also enjoy a fall day on their sunny deck with views of the harbour and Chedabucto Bay. If that doesn't fit your fancy – stay warm in their cozy indoor seating and take in the views through their large windows with lots of natural light.  La Goélette à Pépé Café is open year round, Monday-Friday, 7:00am-6:00pm, and Saturday & Sunday, 8:00am-4:00pm.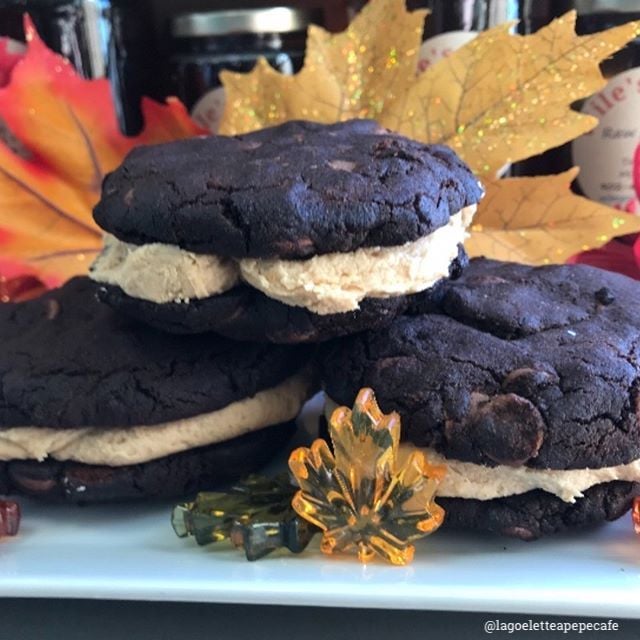 Cradled in the picturesque hills of the Mabou Highlands, Glenora's unsurpassed view is perfect for gourmet cuisine. Savour the freshest of Nova Scotia and international cuisine in their Pub and Dining Room, which has recently been featured in 'Where to Eat in Canada' (YES its that good!). While you're there be sure to also enjoy a guided tour of the distillery and private tastings of their world-renowned Glen Breton Rare. The Washback Pub is currently open Monday-Friday, 4:00pm-11:00pm, and Saturday & Sunday, 11:00am-11:00pm. The Pub will be closing for the season October 11, 2020.
Please note the Warehouse Dining Room is closed for the 2020 season.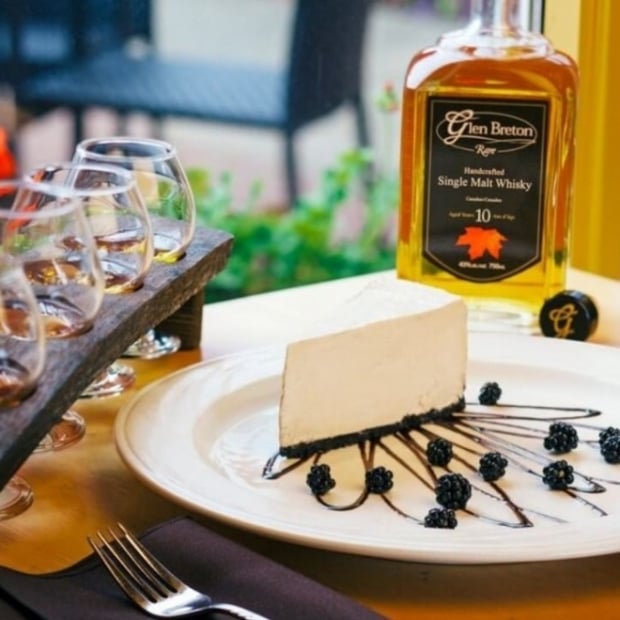 The Clove Hitch Bar & Bistro is the perfect fall destination for your taste buds. Located in picturesque Port Hood, a quiet seaside community on the Western coast of Cape Breton Island, the Clove Hitch Bar & Bistro will deliver local flavour to your table any day of the week! Open daily from 11:30am-3:00pm and again from 5:00pm-8:00pm, Wednesday-Sunday (with extended hours Thursday-Saturday) – be sure to check their Facebook page for musical appearances as they are a hub for great local musicians whom often take to their stage to entertain folks from all over as they enjoy their meal. If it's a local dish you are hungry for, you're in luck – as they incorporate the freshest of local ingredients into each item on their menu that will entice your taste buds to the genuine flavours of Cape Breton!
Please note the Clove and Hitch Bar & Bistro will be closing December 30, 2020, and reopening part-time this coming winter.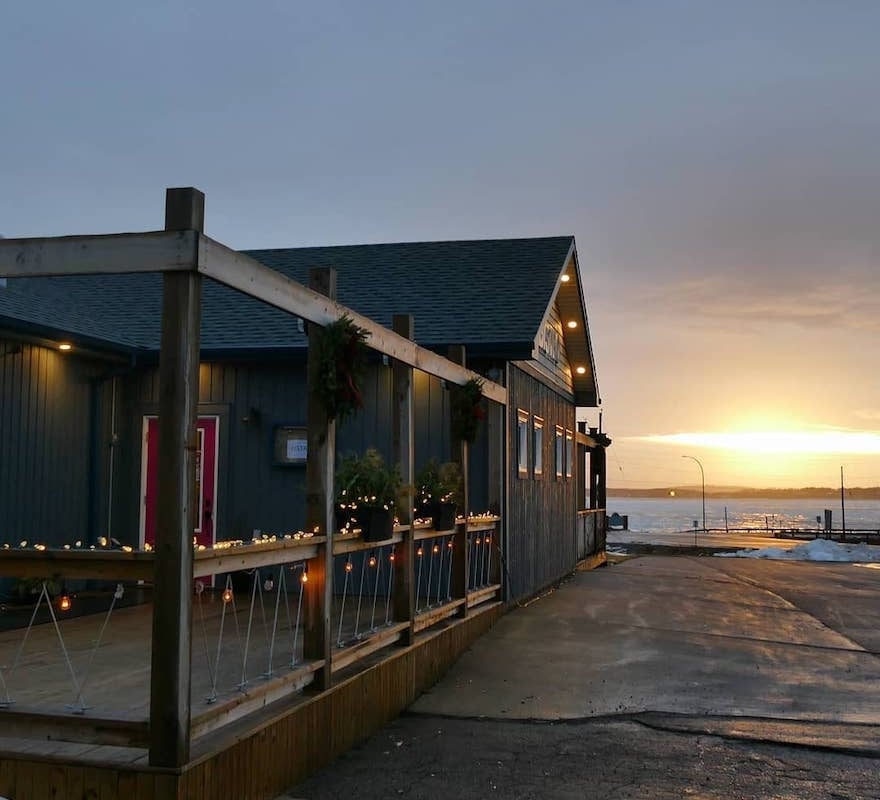 Looking for a fine dining experience with a million-dollar view? Woodroad has you covered! Located in Margaree Harbour along the stunning coast of western Cape Breton Island, this 25 seat restaurant is located in a timber frame home perched on a bluff 100 feet from the ocean. Thus, Woodroad offers you a front-row seat to stunning fall views of Cape Breton coastline while you take in a once-in-a-lifetime culinary dining experience that features a frequently changing menu inspired by the land and the sea which surround it. Further, their open kitchen gives you an opportunity to participate in and learn about their local fare. An evening at Woodroad takes place Thursday-Sunday and begins at 6:30 pm. Upon arrival, guests are invited to explore the property while enjoying a welcome beverage and passed hors d' oeuvres. The seated meal will begin at 7:00 pm when guests will be served seven seasonal & locally inspired dishes. The concept of a set menu means that the chefs have taken away all the hard decision making. You just have to show up hungry! The evening will wrap up closer to 9:00 pm, but guests are welcome to continue exploring the property or relaxing with an after-dinner drink.
Please note Woodroad will be closing October 31, 2020 for the season.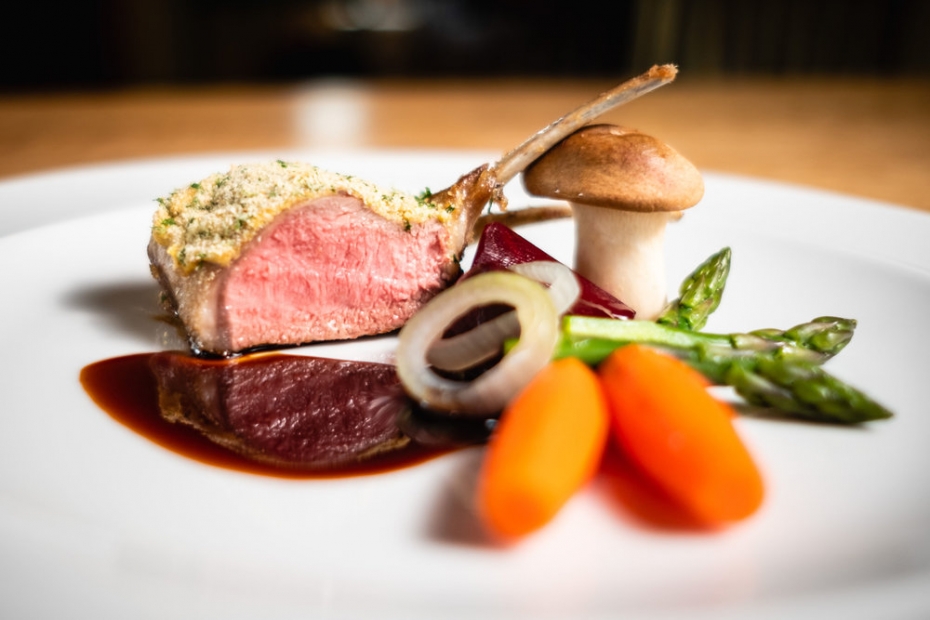 Located at the beautiful Iona Heights Inn, The Frolic'n Folk Pub & Grill serves comfort food as well as pub fare which pair nicely with a crisp local lager or glass of wine. Take a load off after a hike or ceilidh and enjoy the view of the Bras d'Or Lake in the Fall, while the music warms your soul. Open Thursday-Sunday from 4:00pm-9:00pm for dinner and good times!
Please note that The Frolic'n Folk Pub & Grill closes January 30, 2021 for the season.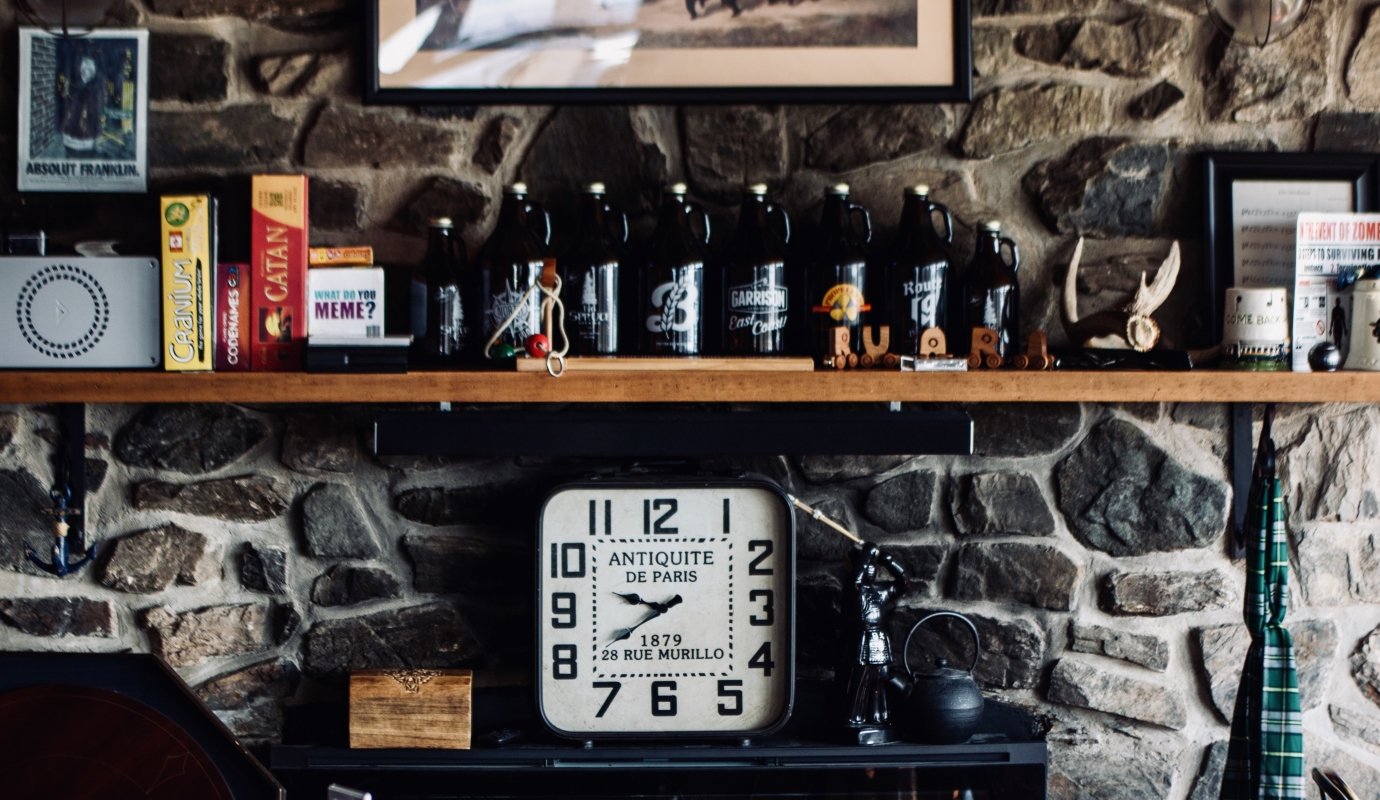 Located just 7 miles West of the breathtaking village of Baddeck, The Herring Choker Deli offers a wide variety of specialty items and natural foods that are sure to make your fall travels a lot tastier. Featuring a variety of imported cheeses, top of the line deli meats, fresh coffee & tea, cappuccino & espresso, the Herring Choker specializes in fresh baked goods, homemade soups & salads, and wraps & sandwiches on freshly baked bread. Pro Tip: While you're there be sure to pick up a treat from their bakeries such as fresh homemade bread & rolls, mouth-watering cookies and squares, or delectable cinnamon rolls. Open Wednesday-Sunday from 10:00am to 4:00pm!
Please note that the Herring Choker Deli closes October 11, 2020 for the season.
Snowshoe your way through the beautiful hills, valleys and mountains of Cape Breton Island. Winter is no time to hibernate, with so many amazing trails to choose from you'll be way too busy to sleep!
---
Continue Reading