Bras d'Or Lake
, Cabot Trail
, Cape Breton Highlands National Park
, Coastal Adventure
8 Summer Boat Tours & Charters to Look Forward To on Cape Breton Island 
Chart your own course for adventure. From a relaxing sail on the Bras d'Or Lake or cruising on a whale watching tour, our Island offers a big selection of boat tours and charter activities. Set against a backdrop of rugged coastlines, you'll encounter abundant sea life including whales, seabirds, and more.
*Please visit each individual operator's website for up to date information on opening or protocol changes.*
Day sailing adventures with Captain Greg on the Bras d'Or Lake and Cape Breton's ocean coast. Join them for a half-day, full-day or sunset private sailing charter with your party of up to 6 people. Guests can take the helm, handle the sail – with instruction from the captain – or just kick back and enjoy the ride starting this June 18th, 2021.
Step aboard the Amoeba for a sailing experience as unique and unforgettable as Cape Breton's Bras d'Or Lake. Observe the majestic bald eagles as they circle the boat, see Alexander Graham Bell's mansion Beinn Bhreagh and the beautiful Baddeck shoreline, or just relax and enjoy an entertaining and educational narrative of the area on the deck of a boat unique on the Bras d'Or Lake. This sailing adventure will set sails this coming June, 2021.
Starting June 1, 2021, Sailing CBI will begin booking a true sailing adventure that cannot be replicated anywhere else. They have recommended routes that are meant to provide a starting point to your own unique experience. Whether it's a golf and sailing vacation, a week of pure sailing, or an experience that truly captures Cape Breton's spirit, scenery, and people – Sailing CBI wants to customize the yachting experience of your life.
Sightseeing, birdwatching and sport fishing charters; deep-sea fishing. Participating in the educational and biological study of lobsters; catch lobsters and learn about their habitat. While on the Bras d'Or Lakes, see Alexander Graham Bell's estate, lighthouses, bald eagles, and seals!
This one of a kind Lobster Adventure Tour is subject to availability, please ensure to call or email with your purposed tour date.
CLASS offers Canadian Recreational Yachting Association accredited sailing lessons.  Students will live aboard the 37-foot Tayana Cutter-rigged sloop for 3 or 5-day sessions, learning and applying all aspects of handling and sailing the vessel. Experience the excitement and thrill of the sea while learning the skills needed to explore the maritime world by sail.
Please contact for the exact opening date.
7. Bird Watching Tours 
Experience our majestic Island coastline as you join knowledgable and passionate tour guides for an adventure of a lifetime! Puffin tours launch May 26, 2021, at Bird Island Boat Tours in Big Bras d'Or or Donelda's Puffin Boat Tours in Englishtown, available May 9, 2021.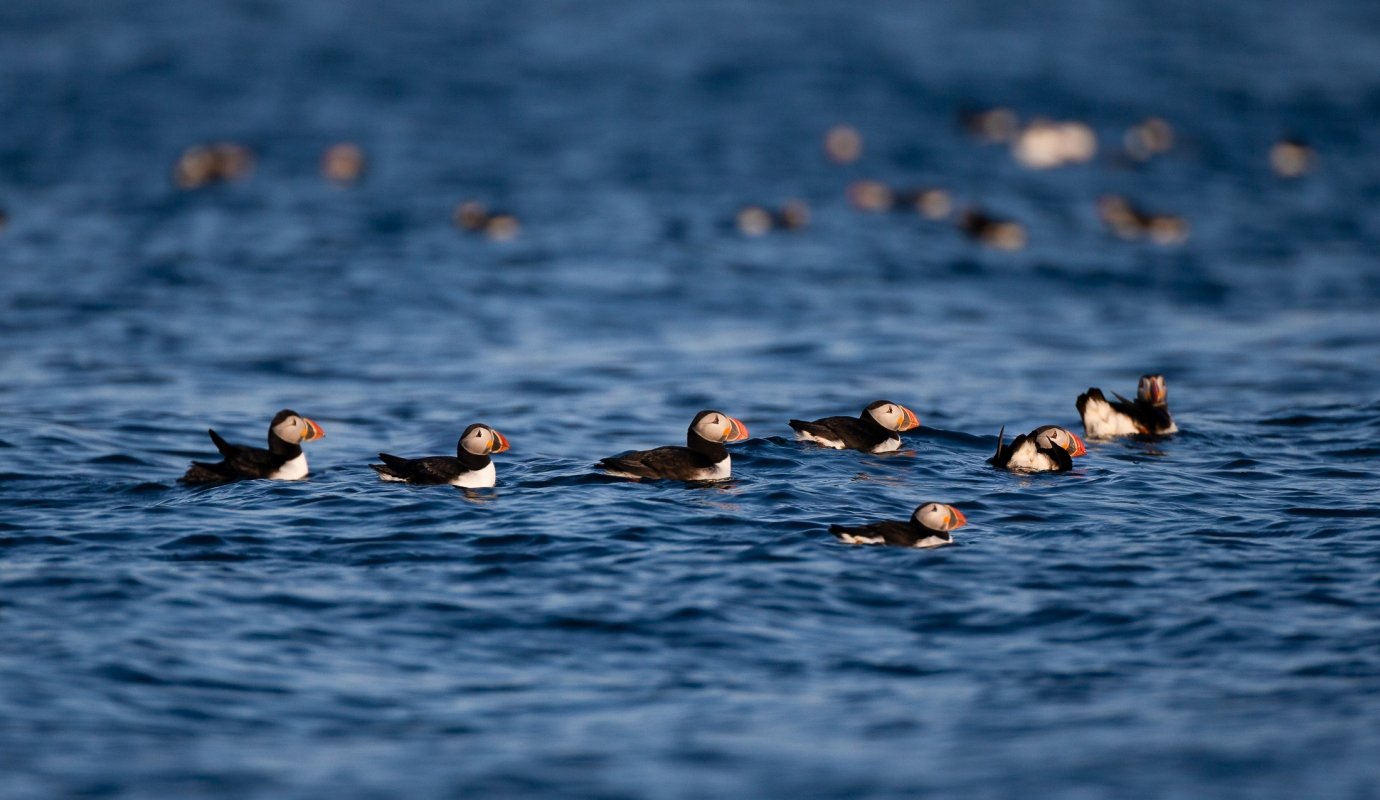 Our salty shores and biodiverse waters teem with local marine life and seasonal visitors. Come say hello to the gentle giants of the North Atlantic: pods of pilot, minke, humpback and finback whales.
Your ocean encounters will leave you wanting more! Spend a day with one of our experienced captains while whale watching, sharing stories, and admiring the seacoast. Tours are offered by Captain Mark's Whale and Seal Cruise, Captain Zodiac Whale Cruise, Ingonish Whale Watching Tours, Keltic Express Zodiac Adventures, Oshan Whale Watch, Dixon's Zodiac Seafari, Seaside Whale and Nature Cruises, and Capt. Cox's Whale and Bird Watch.
A majority of these tours begin booking the first of June, 2021. Check out our map with all of our whale watching excursions here.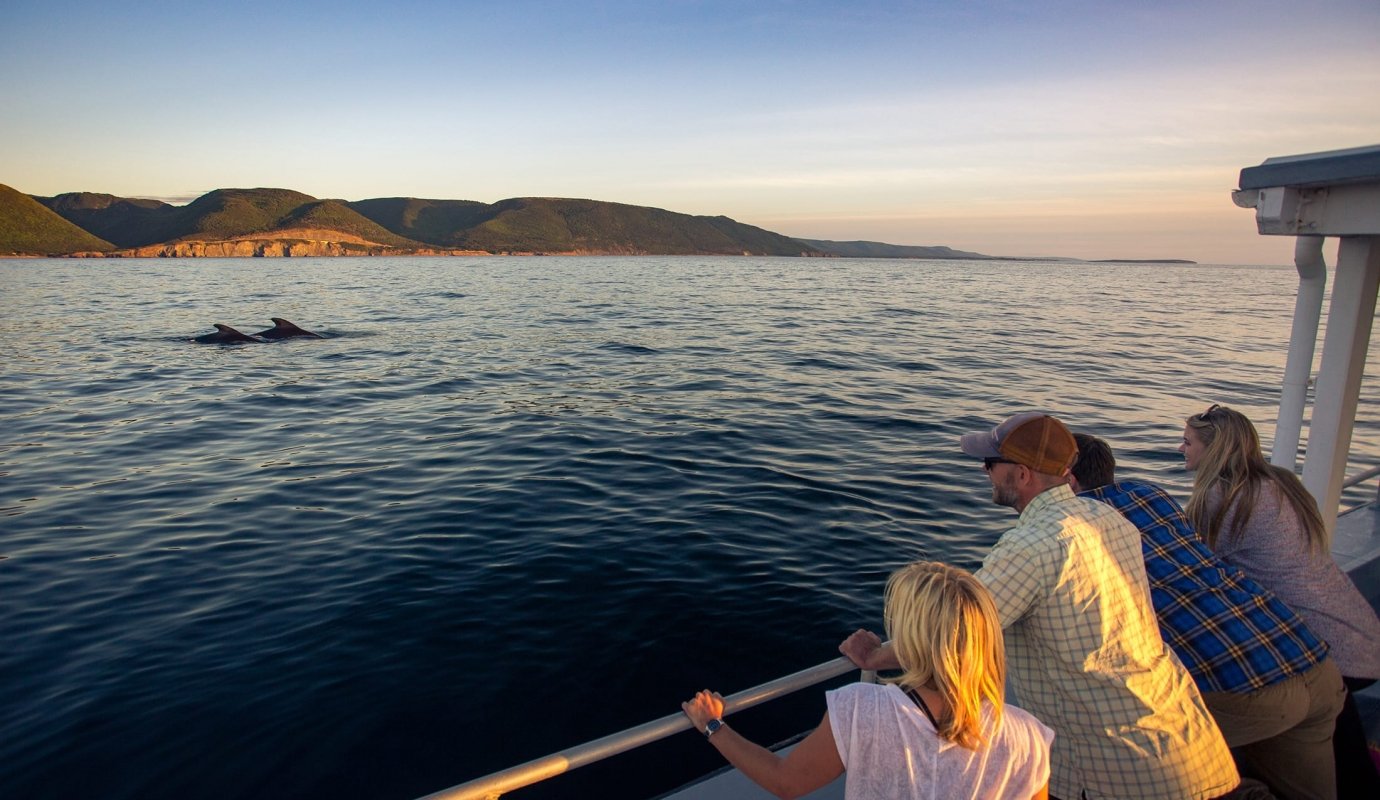 Looking to Port Hop? You've come to the right place. 
Marinas and yacht clubs offer everything you need to launch, dock, haul-out, and store for the season. Moor in one of our many ports and discover some of the community clubs, centers, and harbors that make Cape Breton Island a mariner's paradise.