10 Unique Places to Stay on Cape Breton Island
If you like adventure, you may want to stay in a hotel that's a lot more than just a place to lay your head down at night – in fact, it just might be the highlight of your entire vacation. From off-grid cabins to luxury resorts, these 10 unique accommodation options will transform an ordinary stay into an unforgettable experience.
These five wilderness cabins are a slight step up from your typical glamping setup. Each cabin is uniquely handcrafted by the owner, Angelo, and features custom-built beds, stained glass windows, and original carvings—creating a space full of character. They also boast a stunning view of the water which you can enjoy from your sheltered, private deck. Looking for activities to keep you busy during your stay? We suggest booking a kayak tour with Angelo, as a way of really enjoying the stunning river view. River Nest Wilderness Cabins is definitely a great place to unplug, unwind and connect with the great outdoors.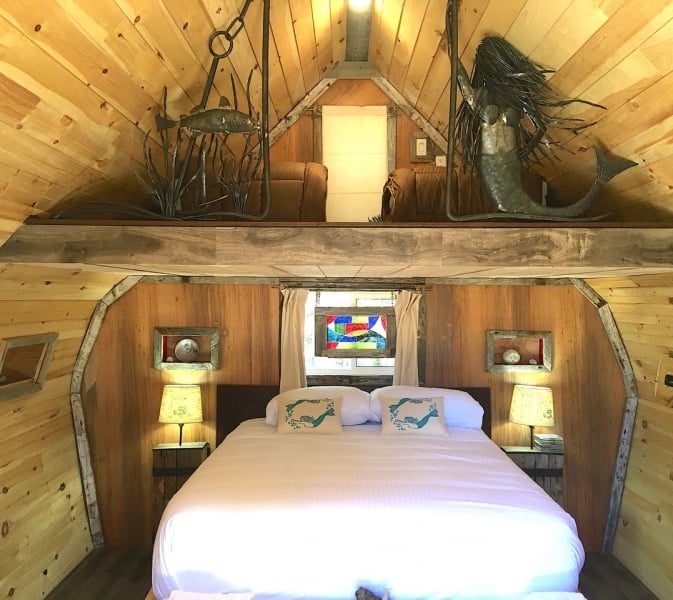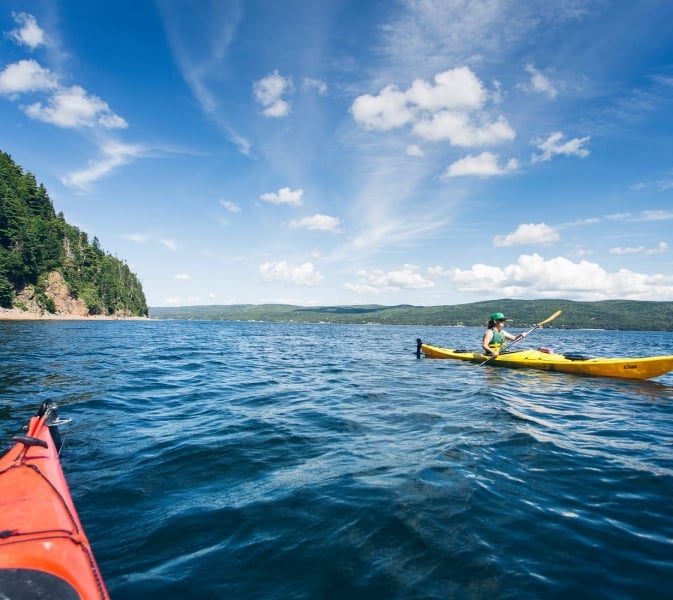 Meat Cove, the most northern tip of Cape Breton Island, is surrounded by jagged cliffs and valleys of connected mountains where bald eagles soar above. Here, you will find yourself surrounded by magnificent views from each of the 30 unserviced campsites that come with a picnic table, fire pit and grill. There are also four wilderness cabins, hot showers, flush toilets, access to fresh drinking water, kayak rentals, and hiking and biking trails. Free Wi-Fi too!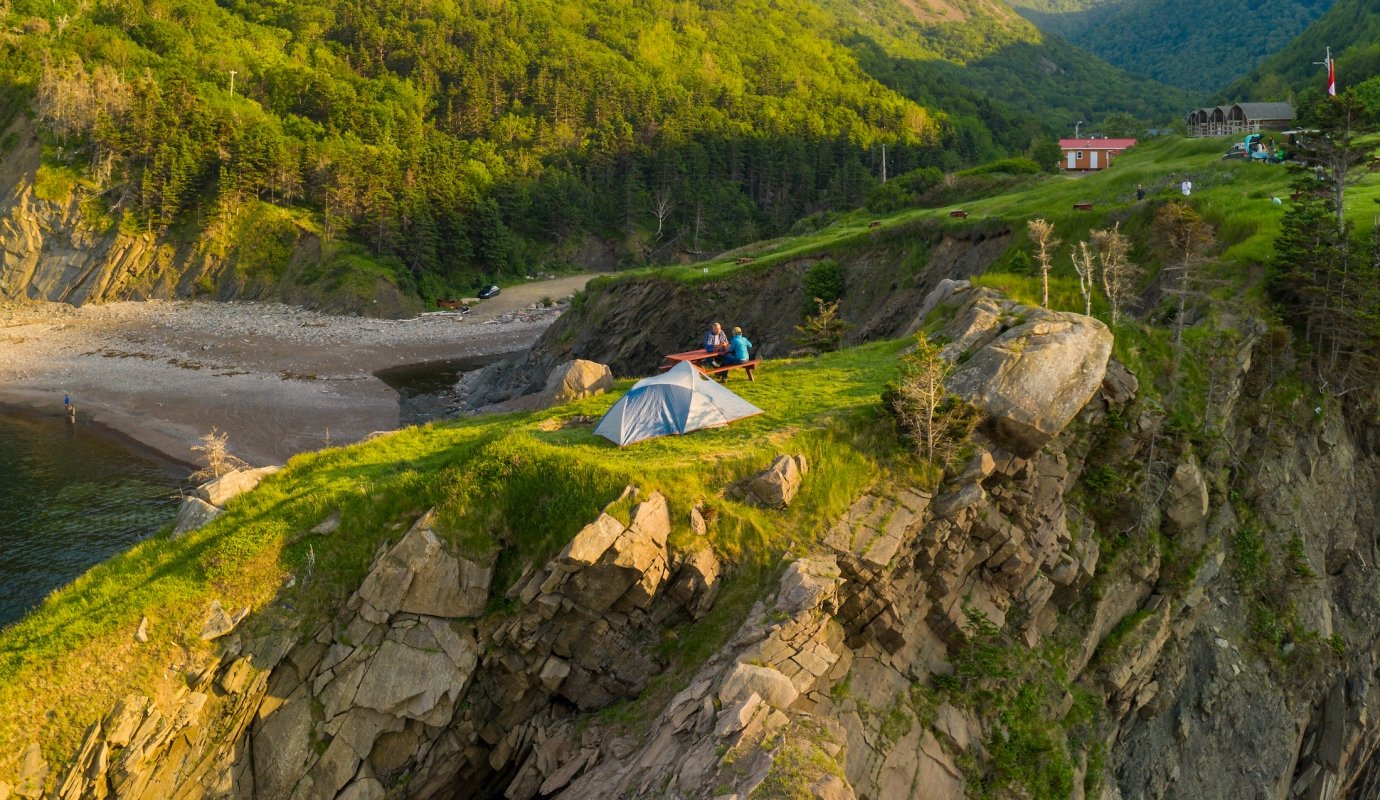 Nestled along Cape Breton Island's Cabot Trail coastline, these luxury geodesic domes are the perfect place to vacation with their stunning ocean views and mountainside lodging. All 9 domes come with a luxurious queen-sized bed, a 3-piece bath, fully equipped kitchenette, a dining/living room area, large bay windows and skylights. The outdoor amenities are equally as great with a hot tub, barbecue, private deck and private pergola. Enjoy the outdoor experience of a geodesic dome with spectacular ocean sunsets and mountain sunrises at True North Destinations. We're sure you'll want to keep coming back!
Spend the night at the Fortress of Louisbourg at the Lartigue House. Originally built in 1734, this house will allow you to take a step back in time and experience life in the 18th century. Here you can wander the grounds at night, explore the gardens and walk along the ruins as you'll have the entire Fortress of Louisbourg to yourself from dusk to dawn.
Nestled into the woods on St. Ann's bay is Kluscap Ridge RV and Campground. This open and wooded family campground comes with 33 overnight sites (15 serviced and 13 unserviced sites, 2 camping cabins, a traditional tipi, a glamping tipi and a glamping tent) in addition to 35 seasonal sites. This is an elevated location on an ocean inlet, featuring pay showers and a bath, a convenience store, canteen, firepits, wood, laundromat, free Wi-Fi and more!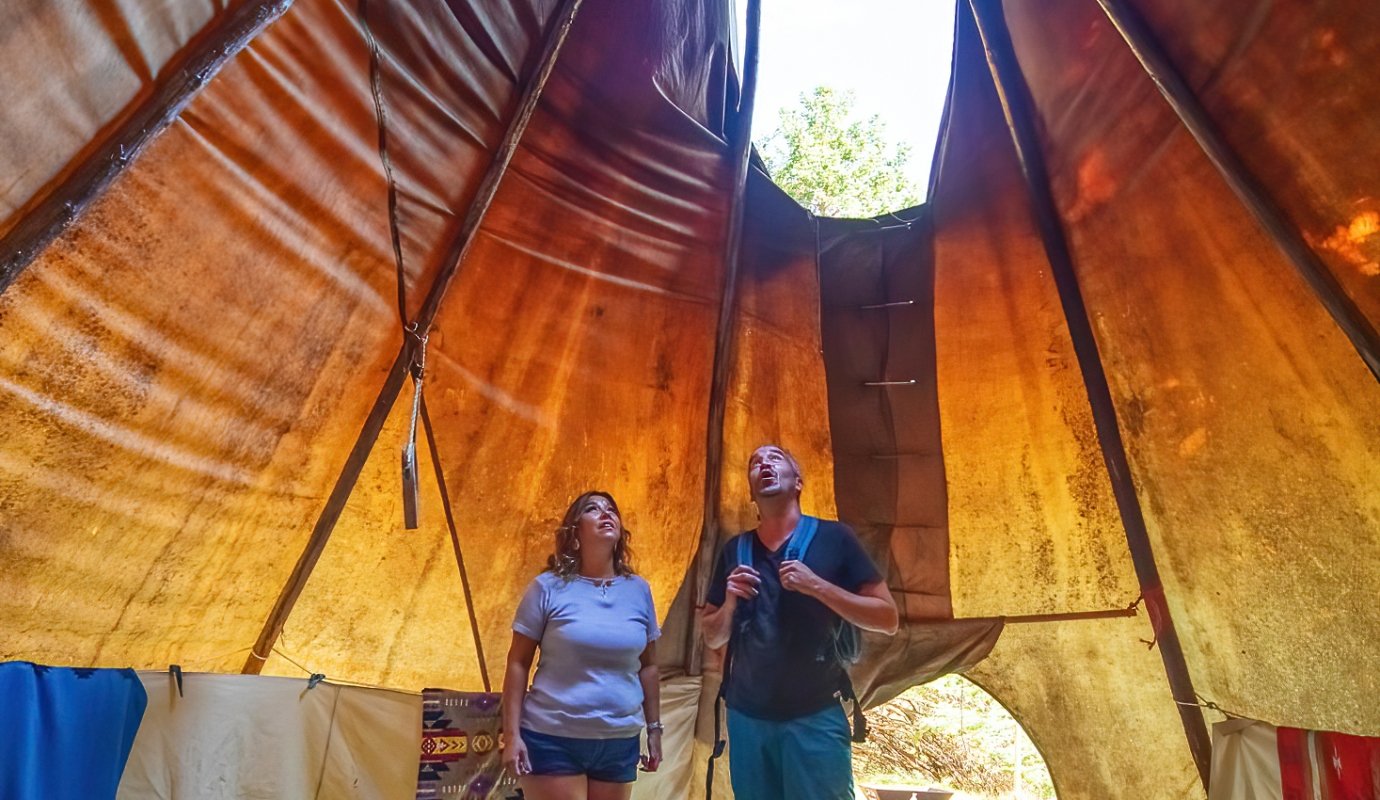 Constructed in traditional style with stone walls and post and beam framing, the Glenora Inn is unique and attractive with twenty-two rooms and six chalets of high standing. The picture window view from each room brings the quiet beauty of the Highlands into high focus, emphasizing the Inn's charm and peaceful setting along MacLellan's Brook. This quiet corner of Nova Scotia is home to birds, wildlife, fish and all the beauty that nature provides. For the hiker, the whiskey enthusiast and the honeymooner, Glenora is an ideal place to visit. Savour the freshest of Nova Scotia and international cuisine in the Pub and Dining Room, featured in 'Where to Eat in Canada'.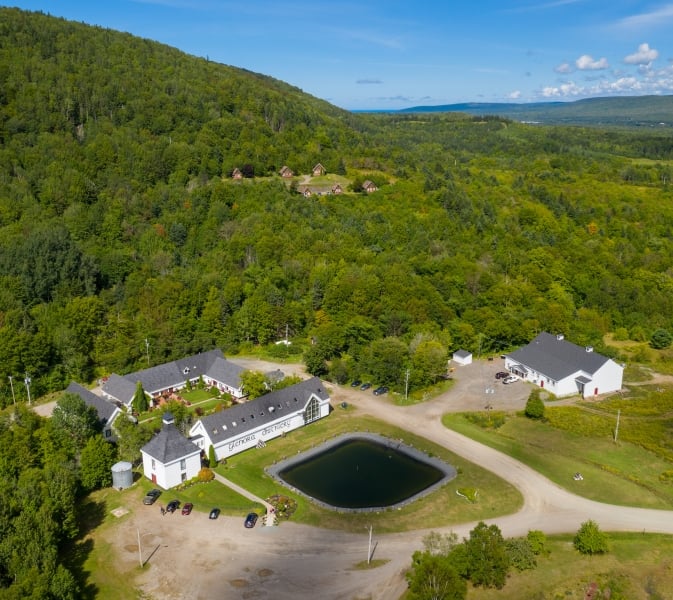 Located on The Great Trail, in the Southern Cape Breton Highlands, this resort features spacious cabins with light finishes, all while still offering that rustic, wilderness cabin feel. Each cabin sleeps up to four people, with washrooms and showers located on-site, only a short walk away. Wondering what to do during your stay? Luckily, Iron Mountain has lots of services and activities. Spend the day hiking or biking The Great Trail, followed-up with dinner and drinks at their pub and lounge—and when that's all over, end the evening on your front porch and watch the sunset. If you're looking to unwind and enjoy the great outdoors, this is the spot for you!
This friendly bed and breakfast pub is located among the breathtaking coastal paths and nature trails of Cape Breton. Looking out upon the ocean, the accommodation is a perfect base to explore the natural wonders of the area: hiking, cycling, sailing, kayaking, surfing, ATVing, fishing and birdwatching. Or you can just relax and soak up the rustic charms of Isle Madame.
10. Overnight Sailing Charters 
Being surrounded by water has its perks and multiple options for an overnight sailing charter is one of them! Select from one of our many guides and spend the night swaying to the Bras d'Or Lake or Atlantic Ocean's waves. Find more information on overnight charters here.
While chasing waterfalls is good for the body, mind and spirit there are a few things you should remember before hitting the trails to ensure you have a great time and make it back home safely!
---
Continue Reading