Exploring the Island, on the Island
On our journey from Mabou to Isle of Madame, Brock, my brother, and I traveled from Canada's musical Coast to Cape Breton's South Coast. Join us as we take you kayaking in Isle Madame, show you a great dinner spot, and a fantastic place to stay in the nearby community of Arichat!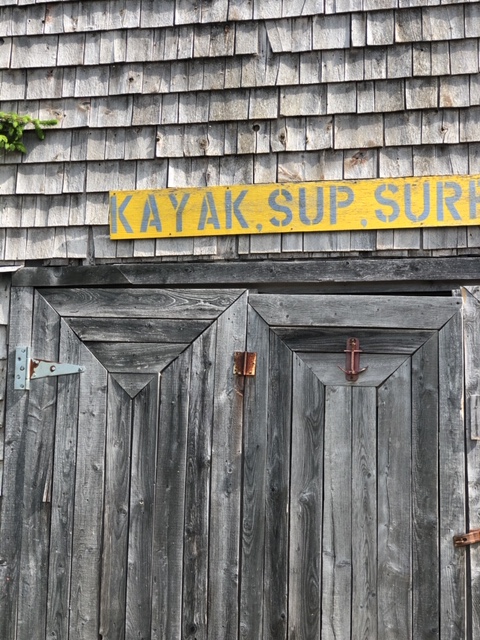 How to Find Isle Madame?
 Just like everywhere in Cape Breton, there are many different routes and roads that will get you where you need to be. If coming from outside of Cape Breton, entering through the causeway, Isle Madame would approximately be a 42-minute drive along the NS-104 Highway. This route would have you travelling through Port Hawkesbury and Louisdale.
If coming from CBRM region in Cape Breton, your drive is approximately one hour and thirty-eight minutes via NS-4W, where you would travel straight on the highway through Saint Peters/Port Hawkesbury until reaching NS-104 where you would travel for fourteen kilometres, taking exit 46 onto NS-320 toward NS-206 to Louisdale/Arichat. The Fleur-de-lis Trail on the Louisdale connector NS-320 E would lead towards Isle Madame, Richmond county.
From Baddeck or Whycocomagh, Highway 105 would take you to the Causeway, where you would then proceed on NS-104 through Richmond/Louisdale.
The Western/Northern parts of Cape Breton (Inverness, Port Hood, Mabou), would follow the Ceilidh Trail/Route 19 until reaching the Causeway and also merging onto NS-104 for a total of approximately 1 hour and 20 minutes.
The signage is very clear and easy to read. A great aspect of Arichat and Isle Madame is that the Island loops around so if you ever make a wrong turn you will eventually end up where you started. The drive is also super rural and surrounded by water when arriving close, so when there is water on both sides of you—you know you must be near.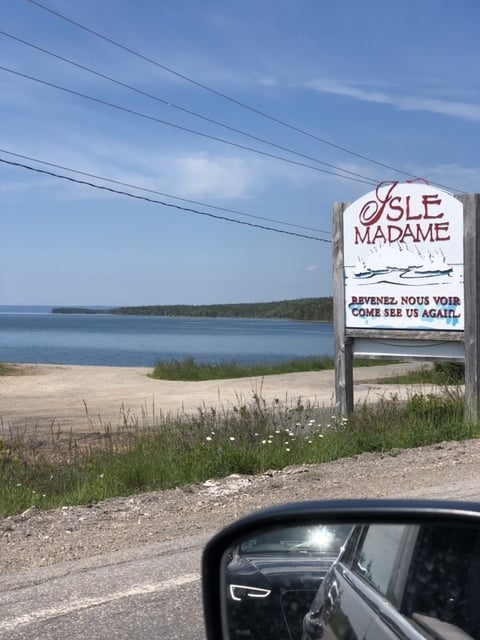 When we pulled up next to The Groundswell Pub we were greeted by a welcoming yellow building right along the water. Located in D'Escousse, just outside of Isle Madame, Matt, the owner, greeted us at the door and told us to have a seat wherever we liked.
We chose to sit outside due to the cozy patio and gorgeous view of the water. Their menu had several options ranging from appetizers, salads, burgers, mains, seafood, and of course, dessert. The pub was very accommodating to people that had dietary restrictions as they had lots of gluten free and vegetarian options.
The atmosphere of the entire pub was incredibly creative with lots of pieces of artwork and instruments reflecting the musical culture and environment along the South Coast. The meals we had were phenomenal, we enjoyed them as the sun began to set on the water. The entire evening we had exceptional service from the owners.
The owner, Matt, also mentioned that he is very musically inclined and aims to have live music most nights either during dinner service, or later in the evenings for pub nights. Along with the restaurant and pub, the Groundswell also offers accommodations on the upper level where Matt and his wife Colleen, offer clean, comfortable and relaxed en-suites.  The Groundswell is definitely a place you need to check out.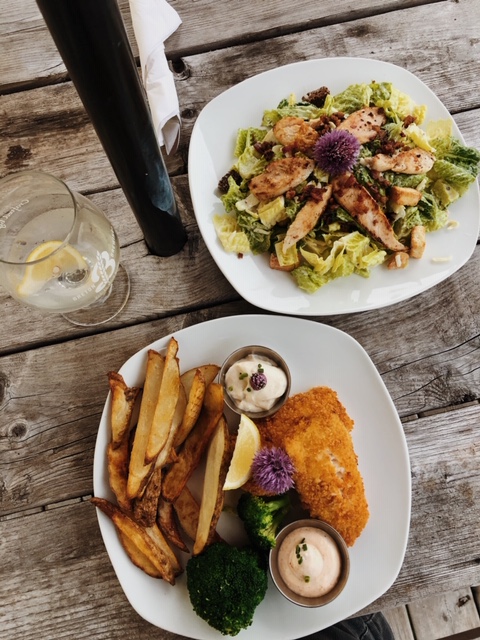 The Kayaking Experience
Along with the pub, restaurant and inn features of the Groundswell, they also offer kayaking, stand-up paddle boarding, and surfing to those who wish to explore the area.  It is the perfect area, right down the back lawn of the Groundswell, where the water is nestled into coves consisting of flat, clear, and easily accessible waters. The open South Coast waters of Isle Madame are so peaceful and beautiful that you can adventure throughout all day long.
Here you can choose if you want to kayak or paddle board. They can be rented for given times, half-days, or full days allowing visitors to fully take in and grasp the beauty the island has to offer. There were many shores where you could park for a break, allowing to stop for a swim, a bite to eat, or just to relax and view what is around you from a stand-still position. If you enjoy kayaking and getting out into open waters to explore nature, then I would highly suggest visiting the Groundswell as it is one of the nicest kayaking spots I've been to yet!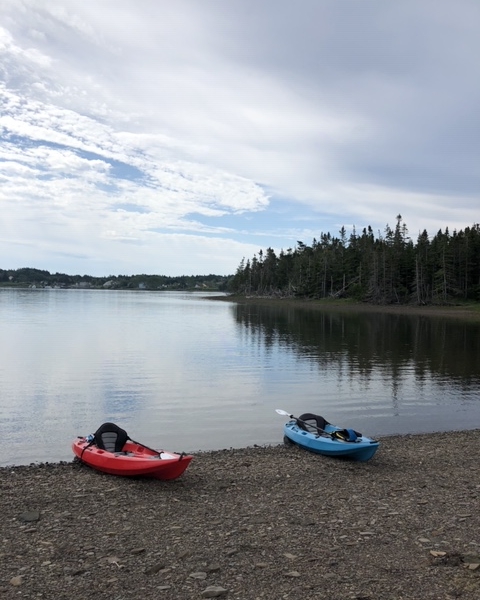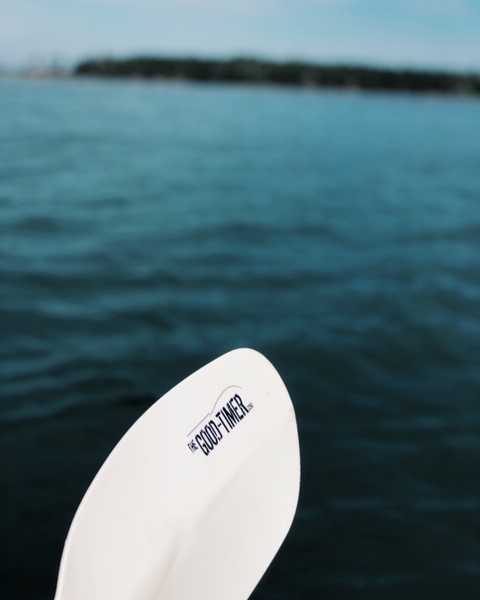 The Clairestone Inn, located in Arichat, Cape Breton, was a pleasant experience right from the start. The entire look of the Inn is truly incredible where it offers both modernity and a historical aspect. The Clairestone Inn overlooks the water, where an accessible patio is equipped with patio furniture, swings, and an outdoor fire table for the guests to enjoy.
The owner, Shauna, greeted us at a distance as soon as we arrived and was wonderfully hospitable and kind. The room was all set up and ready upon arrival, as a contactless check in welcomed us into the spotless, large room, with two queen-sized beds consisting of a big window with an ocean view.
When coming to Isle Madame to explore the food, the music, and the water, the location of The Clairestone is ideal. It is in close proximity to everything you need on you vacation, restaurants, pubs, beaches, kayaking, paddle boarding, and live music venues. Our stay was very tranquil and relaxing, and in the morning, breakfast was delivered right to the door after being ordered via a text message to the owner, Shauna. In general, the service was very intimate, and the hospitality was perfect for those on vacation, where if you needed anything, it was provided to you within minutes.
If you ever find yourself in the area, I highly recommend staying at The Clairestone Inn, off exit 46 to Isle Madame, while immersing into the culture and natural beauty of the Southern coast of Cape Breton.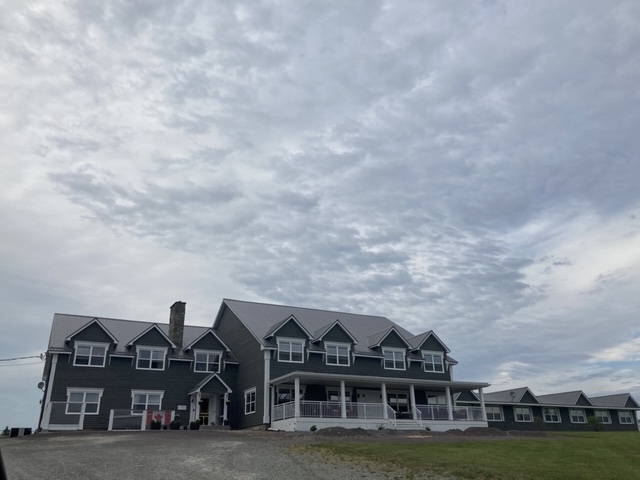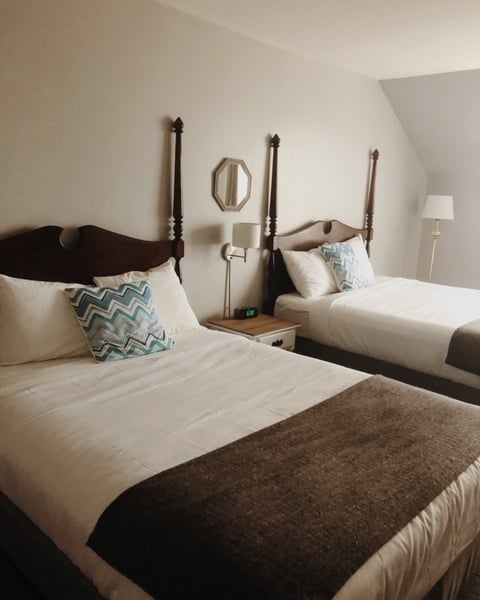 When you get to a certain point, you look to your left and you see a towering lighthouse and you look to your right and you see this fortress, which is unlike being anywhere else, at least in Canada.
---
Continue Reading