Winter Gem – I'd rather be fishing!
When you think Cape Breton adventure, you often think about hiking, boating, kayaking and so many other amazing opportunities. For me, my first taste of adventure in Cape Breton Island came by way of fishing. It wasn't standing on the Margaree River with a fly rod, it was sitting on a small pail with a wooden stick, with a small bit of line with an earthworm laden hook attached. Ice fishing is an amazing way to spend a winter's day here on Cape Breton Island. The best part is that you can ice fish in saltwater for smelt throughout the winter.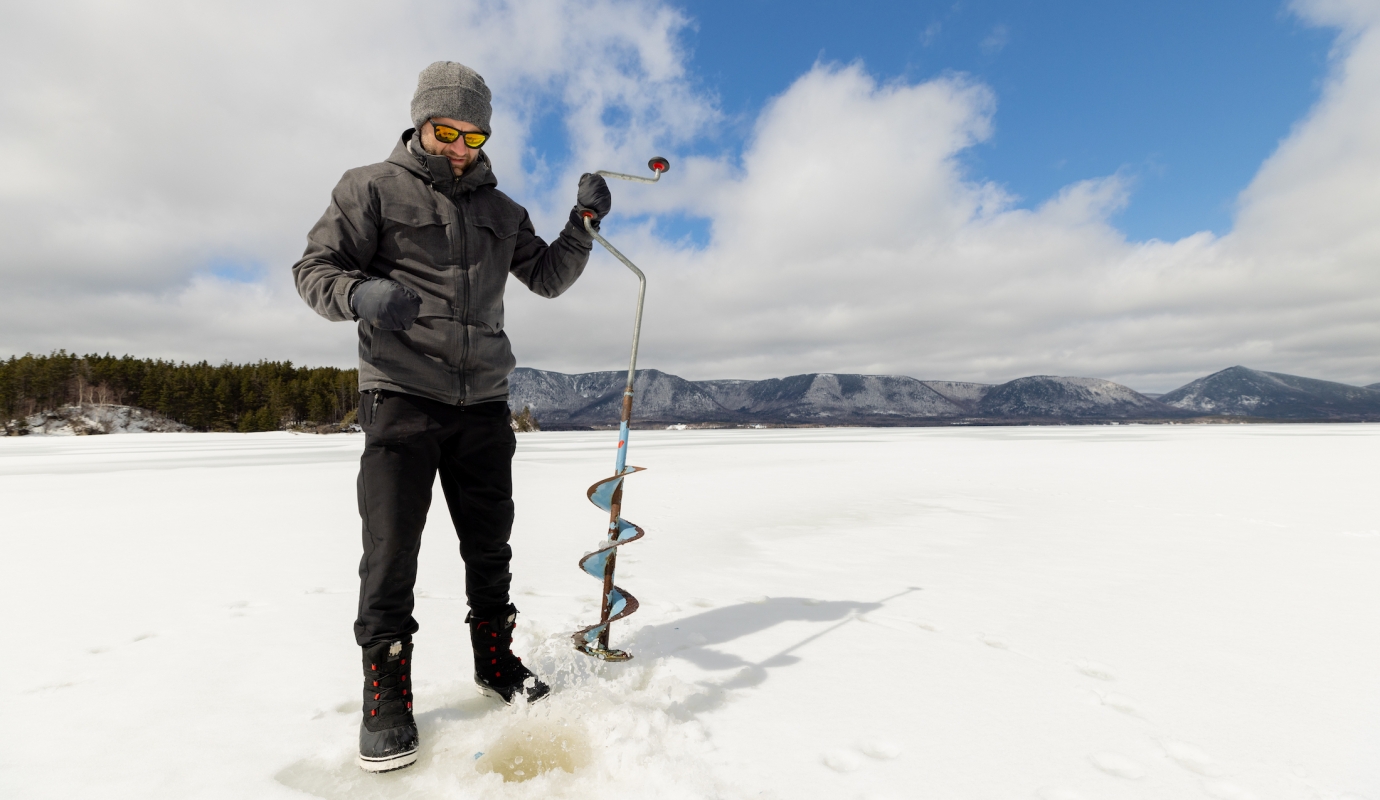 I've always been drawn to the raw beauty of northern Cape Breton. My assignment was to visit this area and fish the harbours located in Aspy Bay/Dingwall.  There is a Cape Breton saying, "It's not about the fish, it's more about the fishing." Another saying is, "There is fishing and there is catching; if you can do both, well that's a great day." When you walk out onto the ice in South Harbour, flanked by the Cape Breton Highlands and one of the nicest beaches in Atlantic Canada and the Atlantic Ocean, catching a fish is simply a bonus.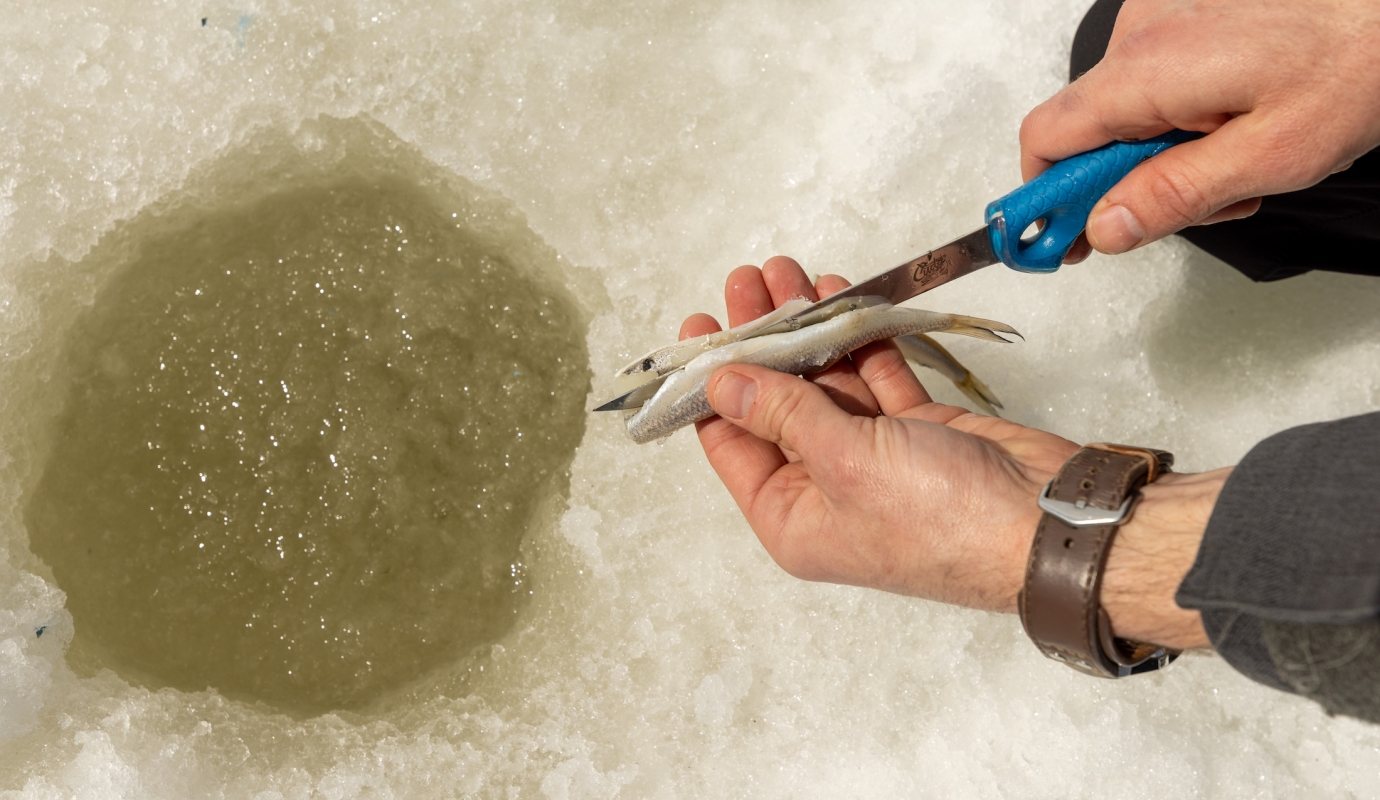 Apart from the rod, bait and auger, I have a few tips for those looking to get into ice fishing:
Bring two spare pairs of gloves, a towel and some soap.
There is nothing worse than having to handle a wet slimy fish when it's  -20ºC  and there is a brisk north wind on your hands. Immediately, when you are done handling the fish, you want to put your slimy wet hands back into your gloves.  My advice? Handle the fish with your bare hands, wash your hands in the cold water with a bar of soap, dry your hands off well with the towel, then put your gloves back on. The inevitable will be that your gloves will get slimy and wet. This is why you bring a couple of spare gloves. When the fish are biting, the last thing you want to be doing is sitting by the fire warming up and not fishing.
"Get the tunes goin' "
Some days can be long sitting looking at a hole in the ice. Bring a portable speaker, keep the tunes low and enjoy the day.  Bring a stove, cook up some bacon/eggs/sausages, and make fishing a part of the day, not the entire day.
Shhhhh… don't tell anyone this secret.
If you plan to use a worm for bait, wrap your worms up the night before in an old newspaper and douse them in garlic. This was something taught to me in the past and the trick has never let me down.
Bring a camera.
Ice fishing is a memory. The best fishing stories never include a fish, I can promise you that. Be ready to capture all those funny and fun moments and share them with the world.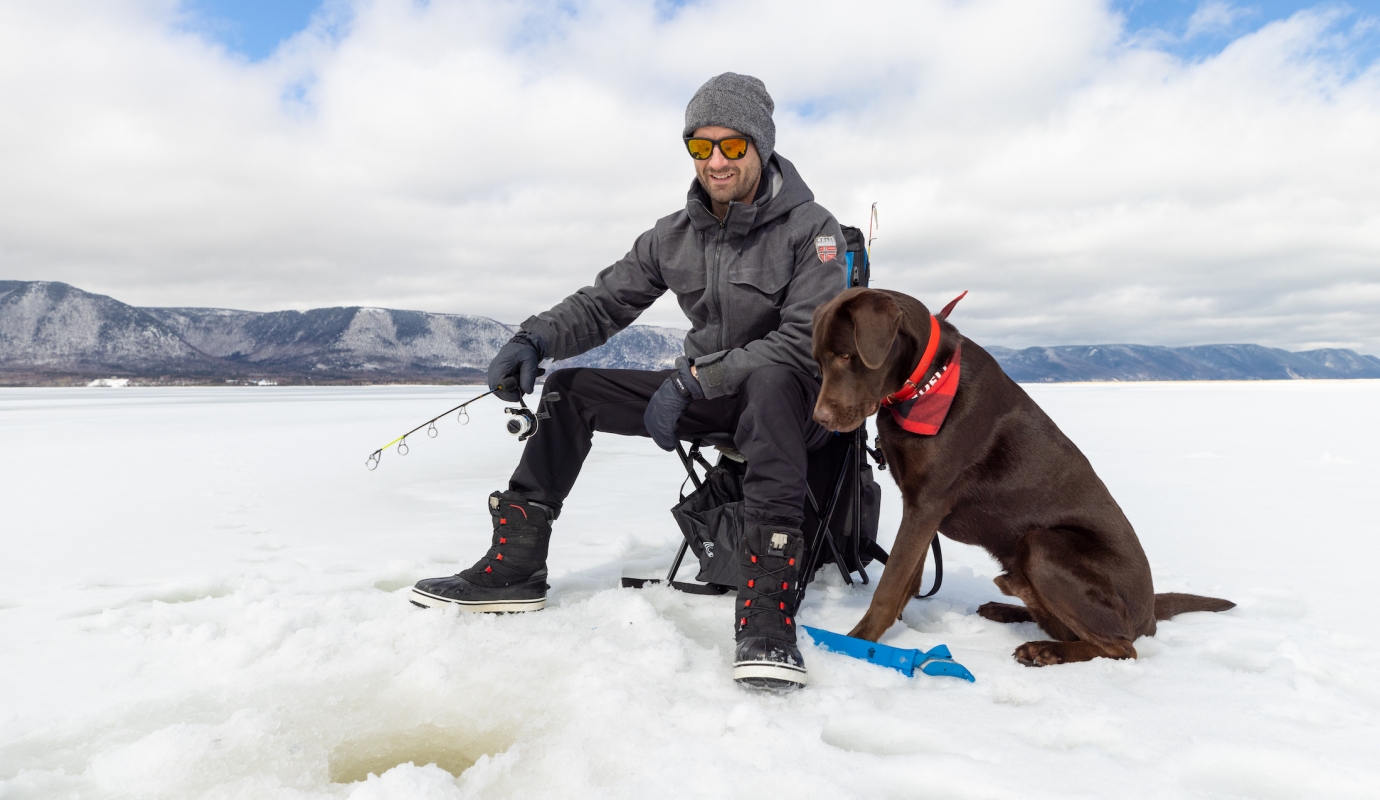 After my wonderful morning fishing on South Harbour, Dingwall, I stopped at the Cabot Trail Food Market. You must try their breakfast sandwich. Truth be told? I bought and ate three. I also filled up my thermos with coffee and picked up all the odds and ends I needed to continue with my day. The Cabot Trail Food Market sells just about everything you need during your stay in Northern Cape Breton (yes, they even have an agency store of the Nova Scotia Liquor Commission).
After catching an amazing sunset in Ingonish, I decided I would order a pizza from Andrew's Pizza which is located in the heart of Ingonish. After a day of adventuring around northern Cape Breton, Andrew's Pizza was just what I needed. Absolutely delicious!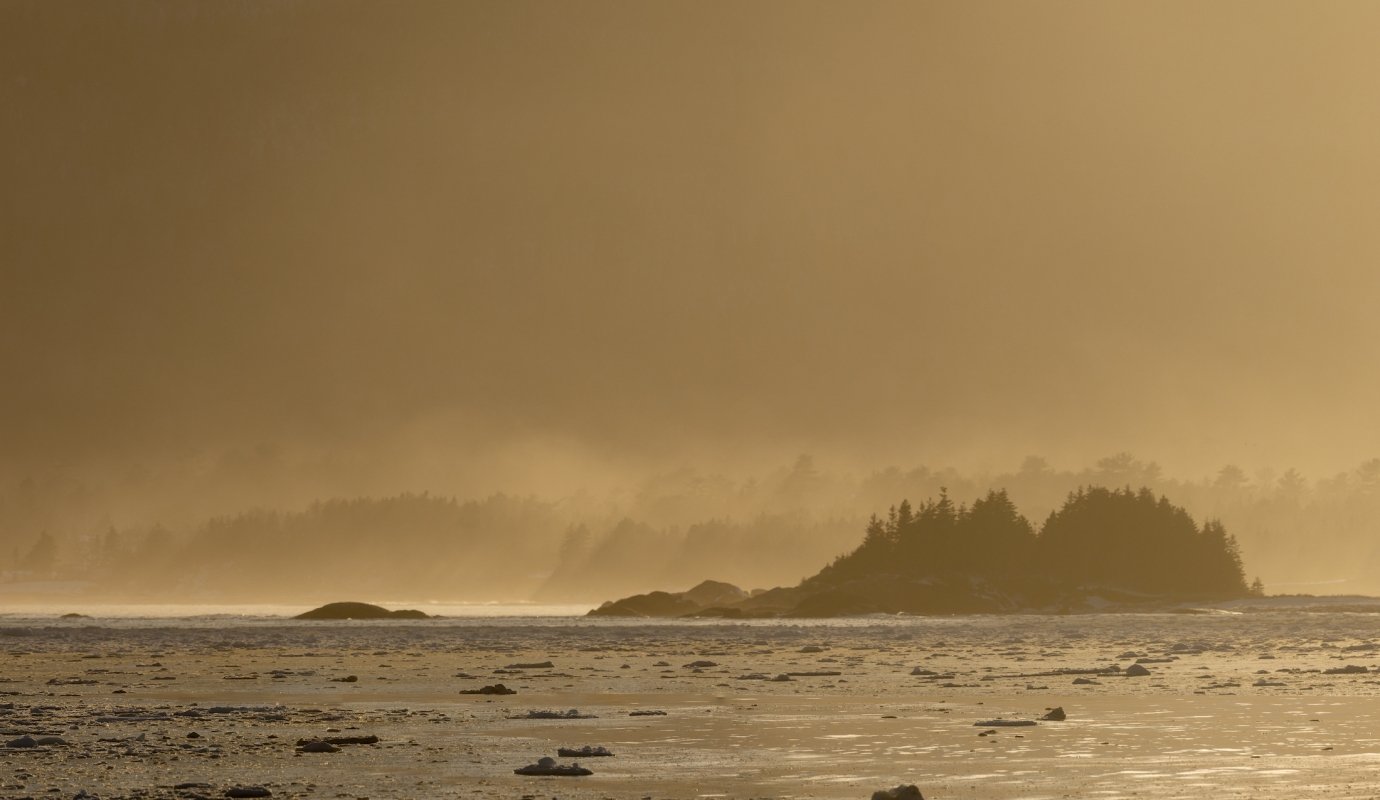 I stayed the night at Ingonish Chalets. I often stay there when I travel to northern Cape Breton. The chalet had a full kitchen, living area, dining area, bathroom and two bedrooms. After a day on the ice, exploring northern Cape Breton, it was nice to sit back, turn the fireplace on and watch the Saturday night hockey game while eating pizza.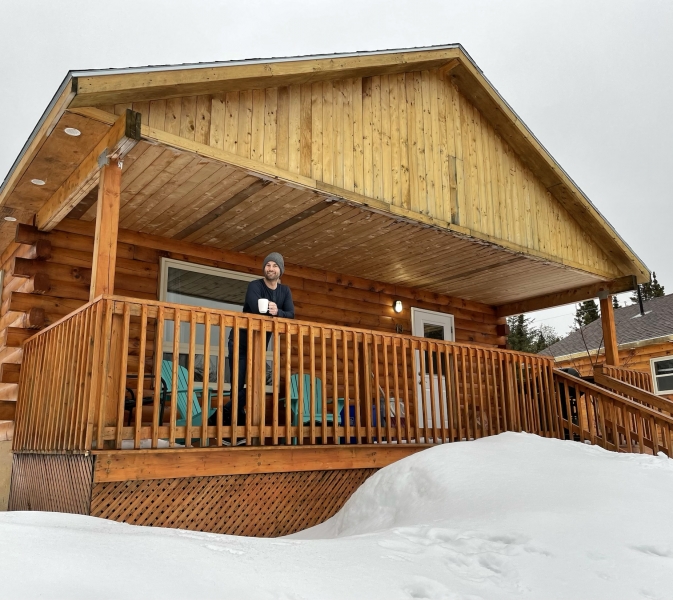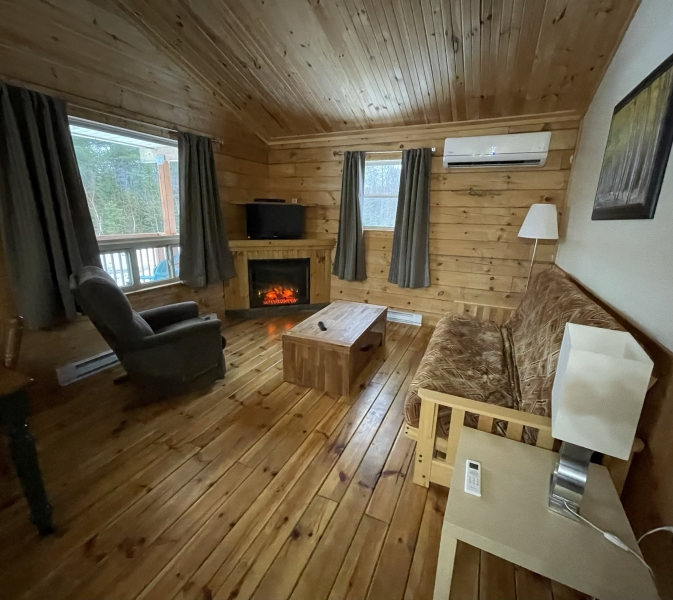 The next morning, I took in the sunrise at Englishtown and was lucky enough to photograph some wildlife in the area. I drove to Wreck Cove and had breakfast at the Dancing Moose Café and Cabins. This, my friends, is some of the best breakfast you'll find on Cape Breton. Not to mention, the entire experience of dining at the Dancing Moose is worth the trip. With panoramic views of the Atlantic Ocean, the atmosphere at the Dancing Moose is nothing short of spectacular. Before you are seated, take the time to shop around. The owners feature nothing but local artisans, photographers and crafters in their shop. Their walls are also covered by children's drawings of those who have stayed there. It's a beautiful, cozy environment with spectacular views and incredible food. This has to be a stop on your trip around the Cabot Trail.