5 Ways to Wet Your Whistle in Cape Breton
The food and drink scene in Cape Breton has been on the rise for years now but with the introduction of our third microbrewery, Cape Breton is proving to have its own unique drink culture. Whether you like spirits or craft beer, Cape Breton has something to offer everyone, and a patio with an amazing view to enjoy it on.
Breton Brewing opened over 4 years ago and has made its mark in the craft beer world. They've recently been named one of the best microbreweries in Canada by Canadian Affairs! Breton offers a wide variety of beers to sample from their classic Black Angus IPA, the popular 7 Years Pale Ale and their beer of the summer, Let's Jam! A strawberry rhubarb kettle sour beer. This beer's been popping up all over Instagram!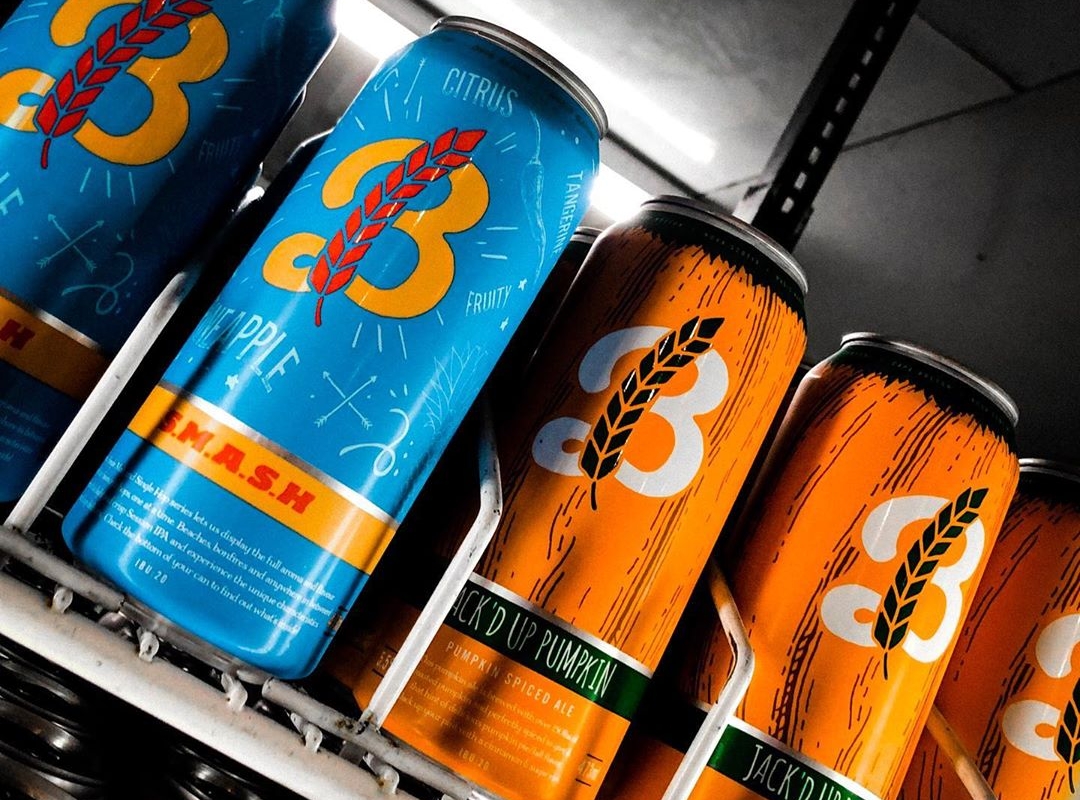 Glenora Distillery is home to the first single malt whisky in North America. Ever since the Glen Breton Single Malt hit the shelves back in 2000, this distillery has been making world-class, award-winning whiskies ever since. The distillery offers 6 varieties of their whisky with ages that range from 8 years to 25! They've even produced the first single malt that was finished in ice wine barrels. The Glenora Distillery is nestled in a glen between Mabou and Inverness and offers distillery tours, a full menu and live entertainment.
Ever since opening Big Spruce has hit the ground running with a huge variety of award-winning beers. Their beer, 'Cereal Killer' is a local favourite and they are constantly creating amazing new flavours to keep us coming back. What's even better is that now they have their Farm to Fork food truck (open Wednesday to Sunday) serving up amazing meals with entertainment to keep your toes tapping every Sunday evening!
Route 19 is Cape Breton's newest microbrewery and it's making waves on the west coast of Cape Breton. Located in the picturesque village of Inverness, Route 19 has only been opened for a few months but already offers a full menu of 5 brews. The 19th Hole Pale Ale can be found across Nova Scotia and at their shop. Enjoy a flight of beer while watching the sunset set over the Atlantic Ocean from their amazing patio.
5. Authentic Seacoast
While this distillery isn't actually in Cape Breton (pretty darn close though), there is an amazing unique connection to our Island.  Authentic Seacoast's, 'Fortress Rum' is stored and aged in the Fortress of Louisbourg National Historic Site! You can enjoy a unique experience, tasting this rum while you're actually at the Fortress itself! It's the only way to enjoy this award-winning spirit!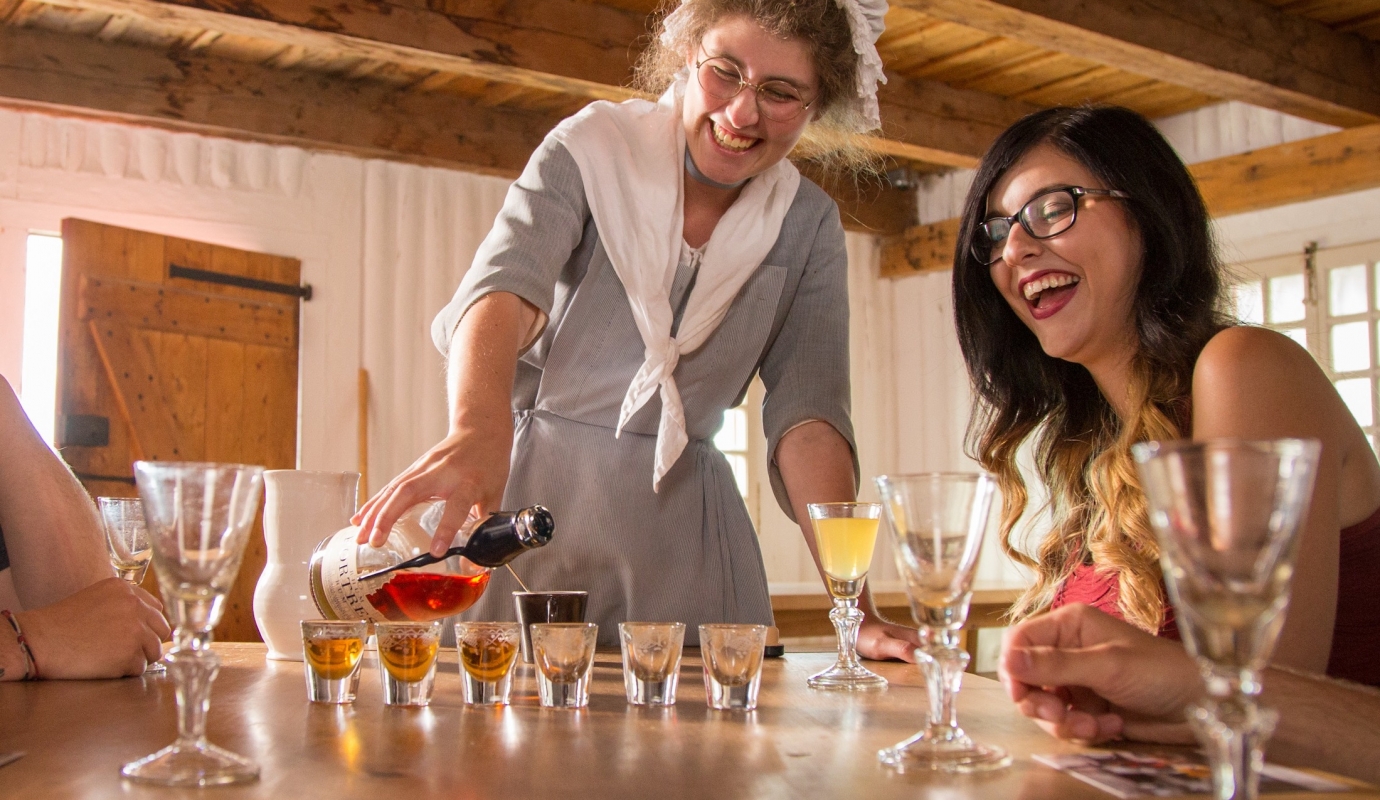 We've paired up with Michael Dwyer of the @bartendingaccountant to help bring you 3 custom drinks that feature a Cape Breton touch.
Seven Weeks
This beer cocktail is so tasty, you'll want to drink it all summer long. Which, in Cape Breton, is about seven weeks long.
1 and 1/2 oz of Willing to Learn Gin
2 dashes of grapefruit bitters
Top drink with Breton Brewing Seven Years Pale Ale
Combine gin, honey syrup, lemon juice, and bitters in a shaker and shake with ice. Strain into a rocks glass and add ice. Top up the drink with Seven Years Pale Ale.
How to make the honey syrup:
Combine ingredients in a saucepan over medium heat until honey dissolves and mixture comes to a boil. Set aside to cool and then transfer to an airtight container. Keep refrigerated.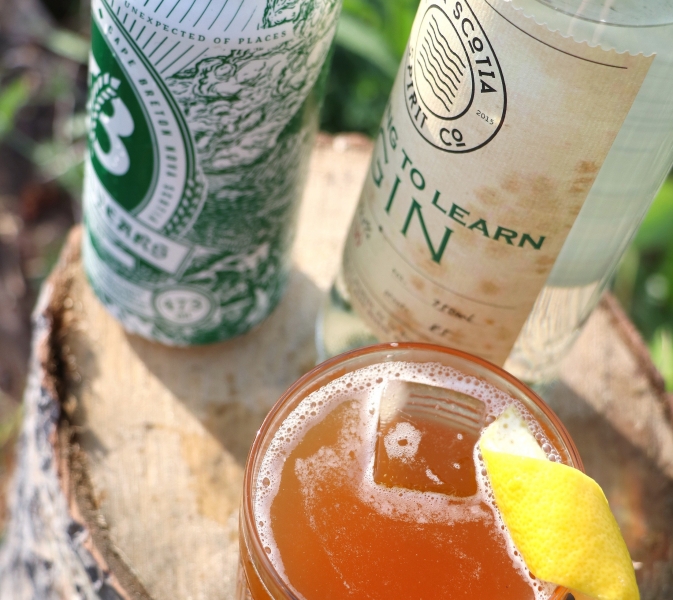 And I Swear To God If I Ever See The Sun
First sniff: smoke. First sip: sweet honey and citrus. You wonder… what else awaits you in the darkness?
1 & 3/4 oz Fiddler's Choice Scotch
2 dashes aromatic bitters
1 teaspoon activated charcoal
1/4 oz of an Islay Scotch to coat the glass
In a mixing glass, combine Fiddler's Choice Scotch, Drambuie, bitters, and activated charcoal with ice and stir to chill. In a separate rocks glass, add islay scotch and swirl the glass to cover the walls with scotch. Pour cocktail into a rocks glass and add ice.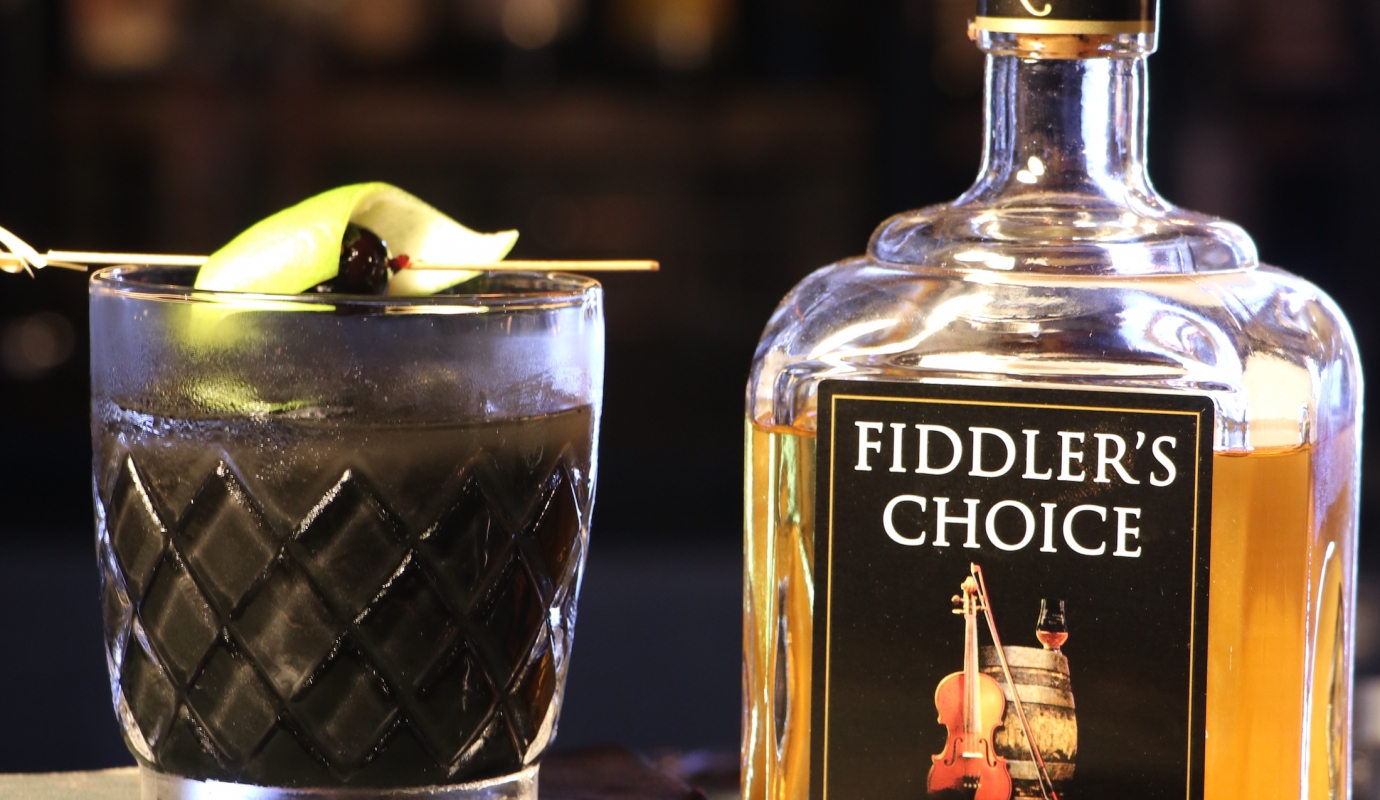 Thyme for Battle
Light, sweet and refreshing, Thyme for Battle is everything you want in a summer drink. It starts smooth with notes of thyme and vanilla, but then progressively gets spicier as the ginger beer kicks in. Ahhhh. Enjoy it on the dock or deck on a hot summer's day.
3 or 4 sprigs of fresh thyme
Combine the rum, vanilla syrup, lime juice, and thyme into a shaker and shake with ice. Double strain into a rocks glass. Add ice. Top up drink with ginger beer.
How to make the vanilla syrup:
1/2 oz of pure vanilla extract
Combine ingredients in a saucepan over medium heat until sugar dissolves and mixture begins to boil. Remove from heat and let cool. Transfer to an airtight container and refrigerate.
There is no better place to celebrate love than on Cape Breton Island. Want to impress your significant other this Valentine's Day? Of course, you do! Here are some ideas for organizing a Cape Breton Island Valentine's Day that is sure to impress.
---
Continue Reading