Fly Fishing on Cape Breton Island
I have been fishing my entire life. I learned the best fishing stories never include a fish. Casting a fly under a canopy of fall colours, camping under the stars of the Cape Breton Highlands, and maybe getting lucky enough to feel the pull of a large fish on your line, it does not get any better. It is a place where dreams of hooking "the big one" may come true. Cape Breton will afford you some of the best memories you could ever imagine; on and off the river. Fly Fishing in Cape Breton is that reset button we all need to push in our minds. It is here, fully stocked, and ready for you.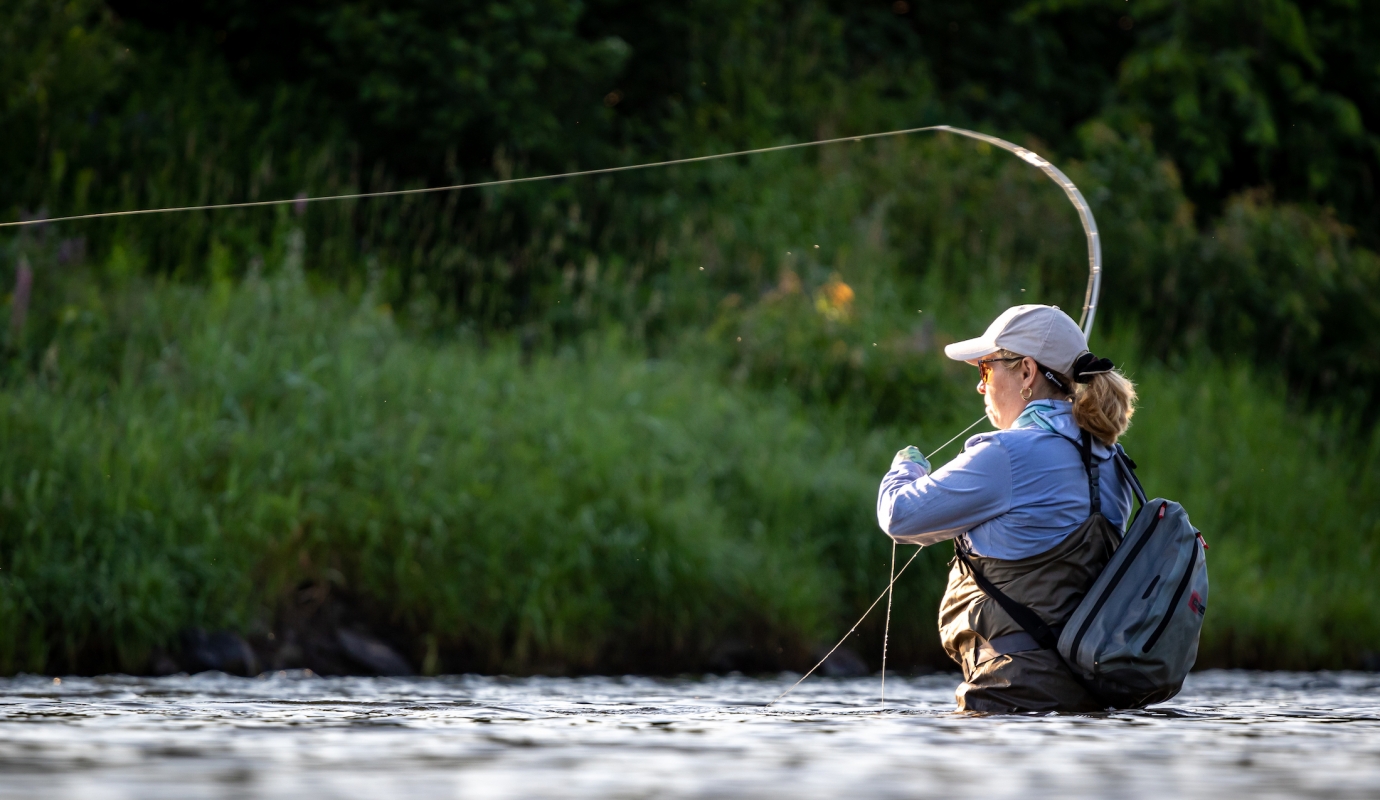 The holy grail of fly fishing is the Atlantic Salmon. Anglers from all over the world come to Cape Breton for the opportunity to bring an Atlantic Salmon to hand. Although the best opportunities for salmon fishing are typically in September and October, salmon begin running up some of our rivers as early as late May and there are a great late/spring and summer salmon fishery. While having a guide is not necessary, they sure do make it easier to get a fish on the line. Robert Chiasson is a guide who can show you all of the best spots, flies, and techniques needed to land the 'big one'.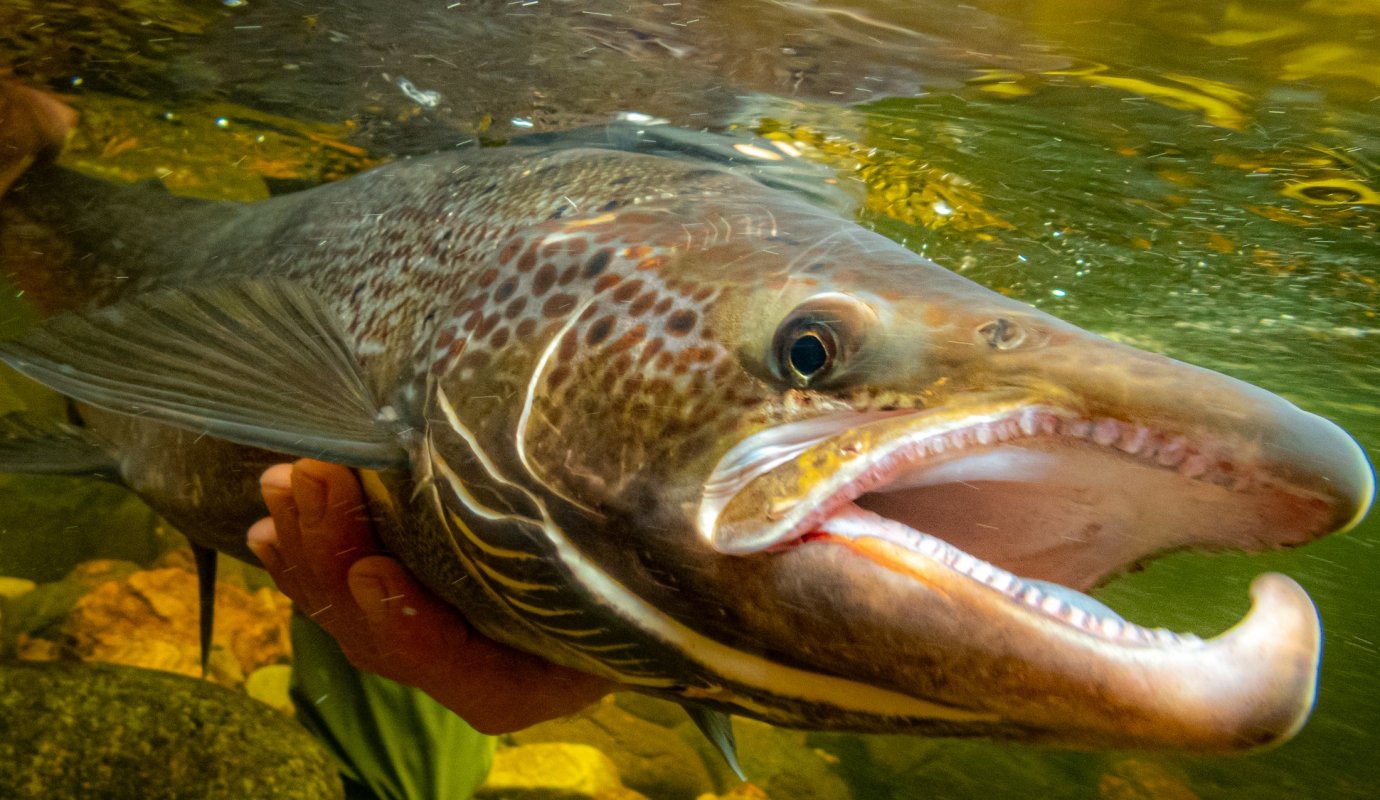 The Margaree River, located in Inverness County, is the crown jewel of salmon fishing in Nova Scotia and is open from June 1st to October 31st. Anglers can also enjoy fall salmon runs in Middle River and Baddeck River in Victoria County during October. My hidden gem for salmon angling is the North River, which boasts a late spring/early summer and fall salmon run. The river is open from June 1st to July 14th, and then from September 1st to October 31st. The river is closed above the area known as "The Benches" which is well marked on river signage.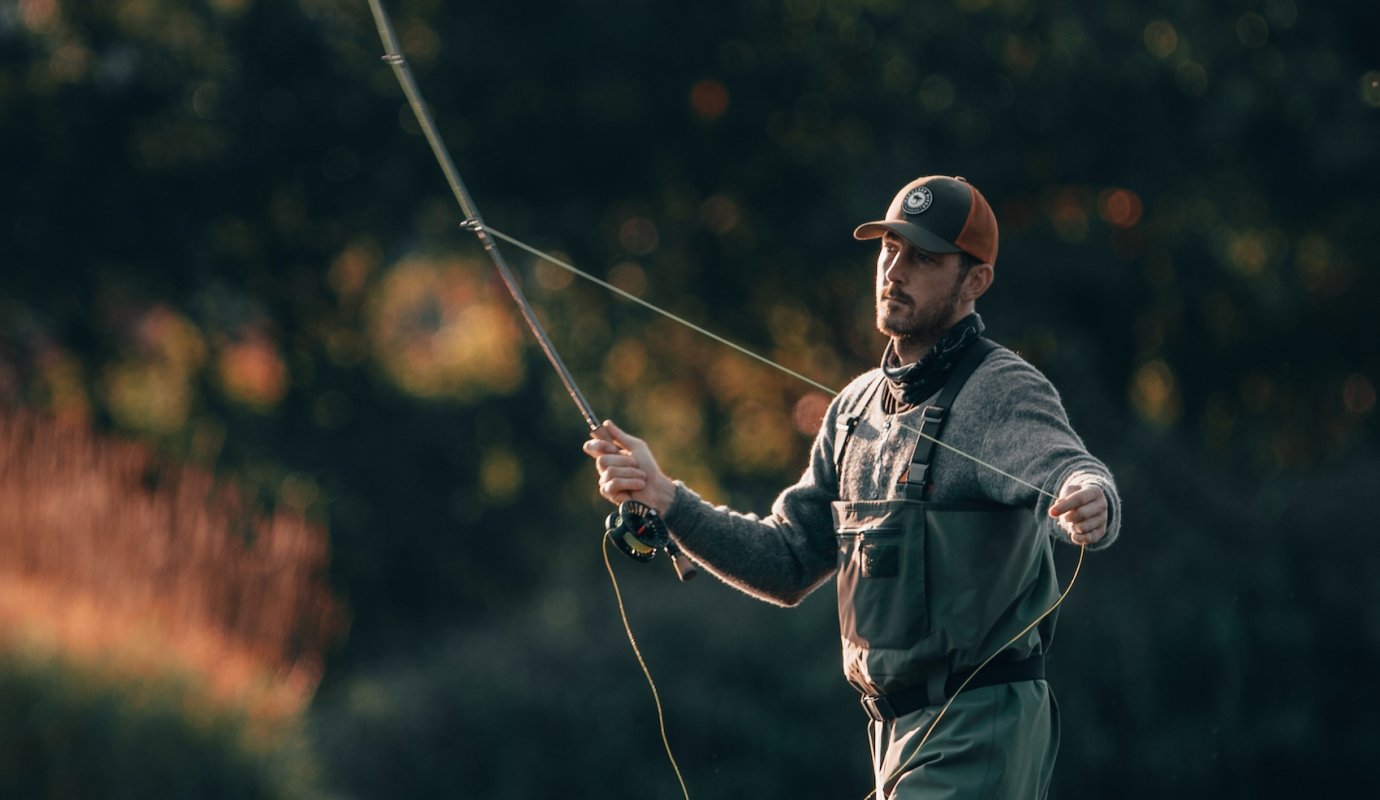 Local anglers love the Cheticamp River for its early Salmon Run, beautiful views and unique angling opportunities. Anglers will enjoy testing their casting skills to get their flies over Salmon in some of the river's tight gorges and deep pools. The Cheticamp River is in the Cape Breton Highlands National Park and therefore, requires a Park pass and seasonal salmon license. Gear restrictions on this river are limited to artificial fly and barbless hook.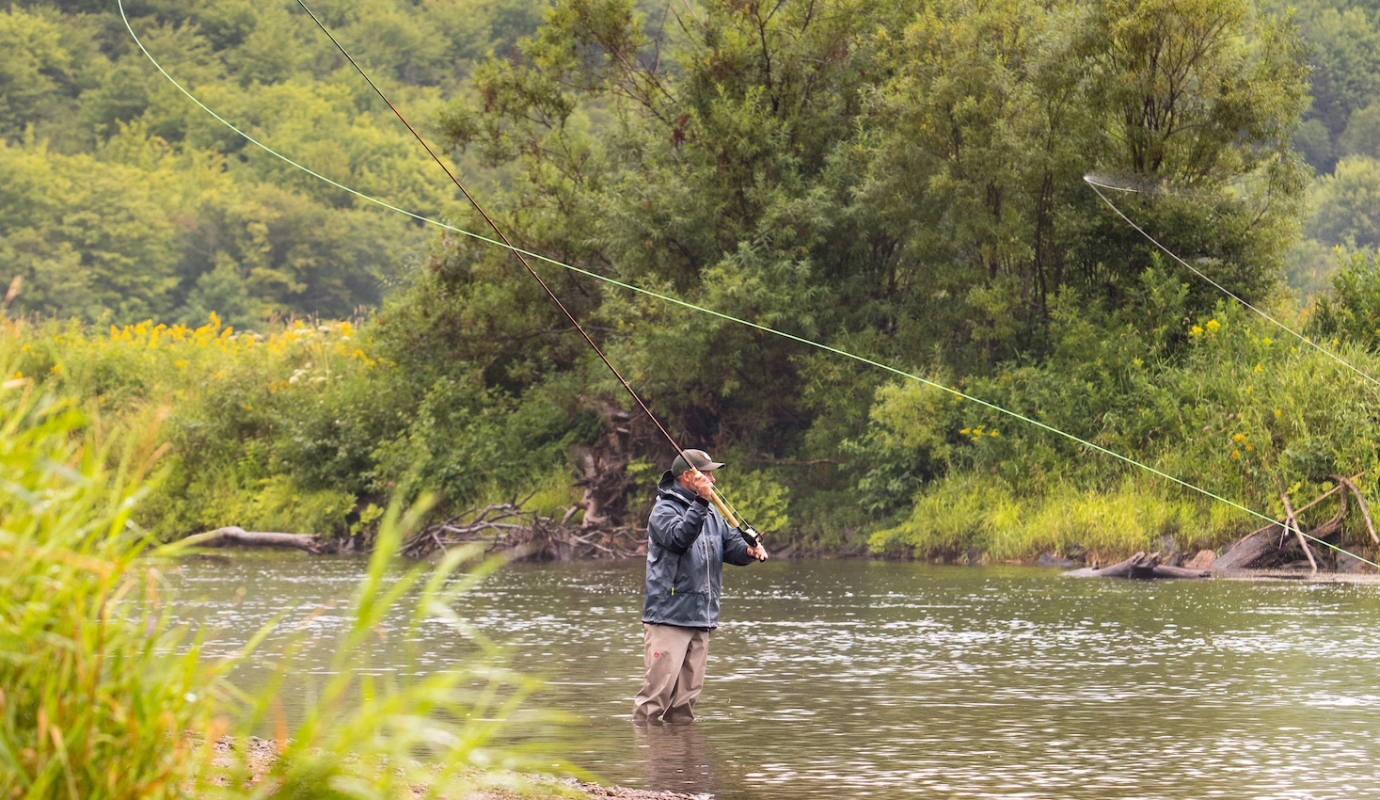 The Bras D'or Lake is a UNESCO designated Biosphere Reserve. It is the largest saltwater lake in Canada and boasts fly fishing opportunities year-round (there are some restrictions, consult regulations for details). Many of the freshwater streams flowing into the Bras D'or Lake boast large sea runs of speckled, brown and rainbow trout. The lake and the streams feeding the lake are known to produce large fish; mainly because of the large abundance of baitfish found in the hundreds of coves and estuaries surrounding the lake. Cape Breton also has a trout management area in the Cape Breton Highlands which is open year-round (see regulations for more details).
Looking for a guide on the rivers? Meet the passionate local guides who spends his days casting on Cape Breton Island!
Atlantic Salmon fly fishing guide on the famous Margaree River, as well as the Cheticamp River and other Cape Breton rivers on the Cabot Trail.
Daily rates and half-day rates, equipment supplied. Book your adventure today!
The Margaree River is only a short 20-minute drive from Inverness where you'll find Cabot Links and Cabot Cliffs golf courses, two of the top-ranked golf courses in the world.
Home: (902) 224-0499
Email: Robert Chiasson Guide >>
Be sure to check the Nova Scotia Angler's Handbook for rules (regulations) that anglers need to follow when fishing in fresh water, as well as maps and an overview of the Inland Fisheries Division activities like research, outreach and funding programs.
When you get to a certain point, you look to your left and you see a towering lighthouse and you look to your right and you see this fortress, which is unlike being anywhere else, at least in Canada.
---
Continue Reading