Waterfall Chasers – Adventures in Margaree and Middle River!
How can you beat a weekend full of fly fishing on the Margaree River, eating delicious blueberry pancakes and chasing waterfalls in the Cape Breton Highlands? We really don't know if there's a better way to spend your time and, if there is, we're not sure if we want to know!
For your Stay
Swallow Bank Cottages are the perfect Margaree home base for fishing or waterfall adventures. These four cabins sit on a 9-acre property with a trail that leads down to the Margaree River. The trail extends along the river bank and makes a beautiful morning walk. The cottages themselves have all the amenities of home, including a full kitchen and living space, WiFi and two of the most comfortable beds in which this adventurer has ever slept. The rod and waiter racks on the porch and the communal fire pit really make this spot a favourite for fishing trips. We took the hint and hit the river at sunrise so Holly could get a few casts in before breakfast!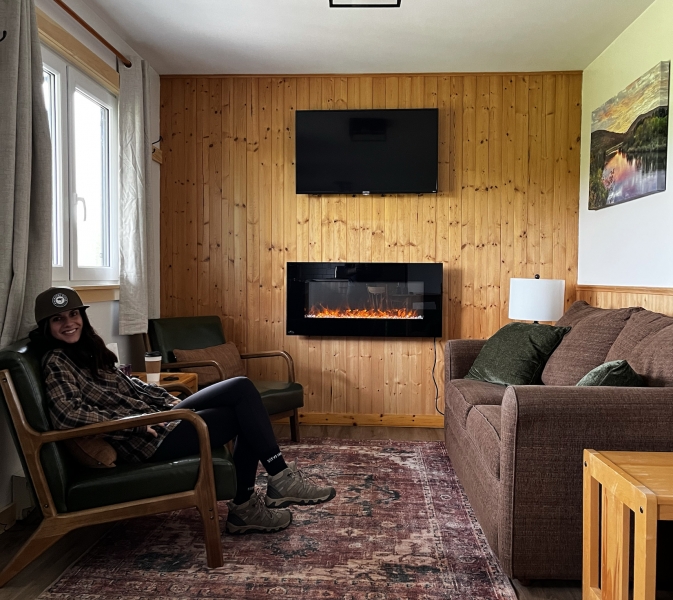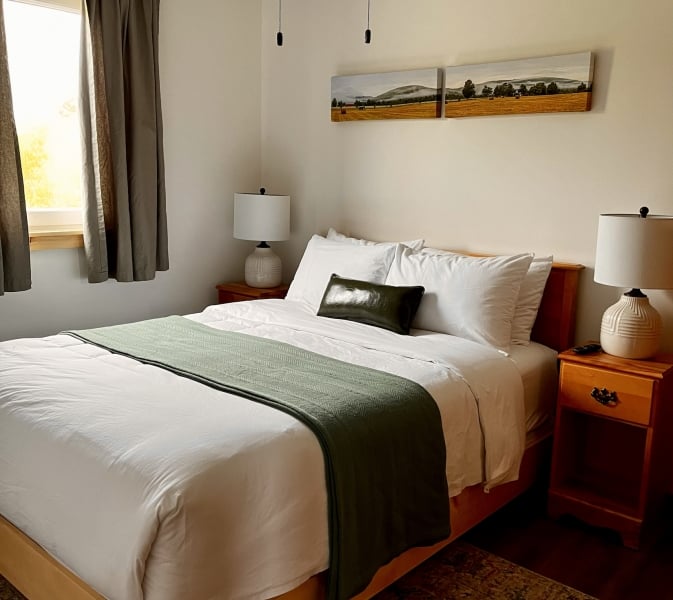 For your belly
Your stay in Margaree wouldn't be complete without a visit to the Dancing Goat Café. Whether you're looking for a full lunch spread or just a coffee and some sweets, the Dancing Goat has it all. The staff will greet you with a smile and are quick to offer recommendations on the daily specials. I have been known to order an irresponsible amount of "Kicked Up Bacon Avocado" sandwiches but we decided on a couple of lattes and the blueberry pancakes!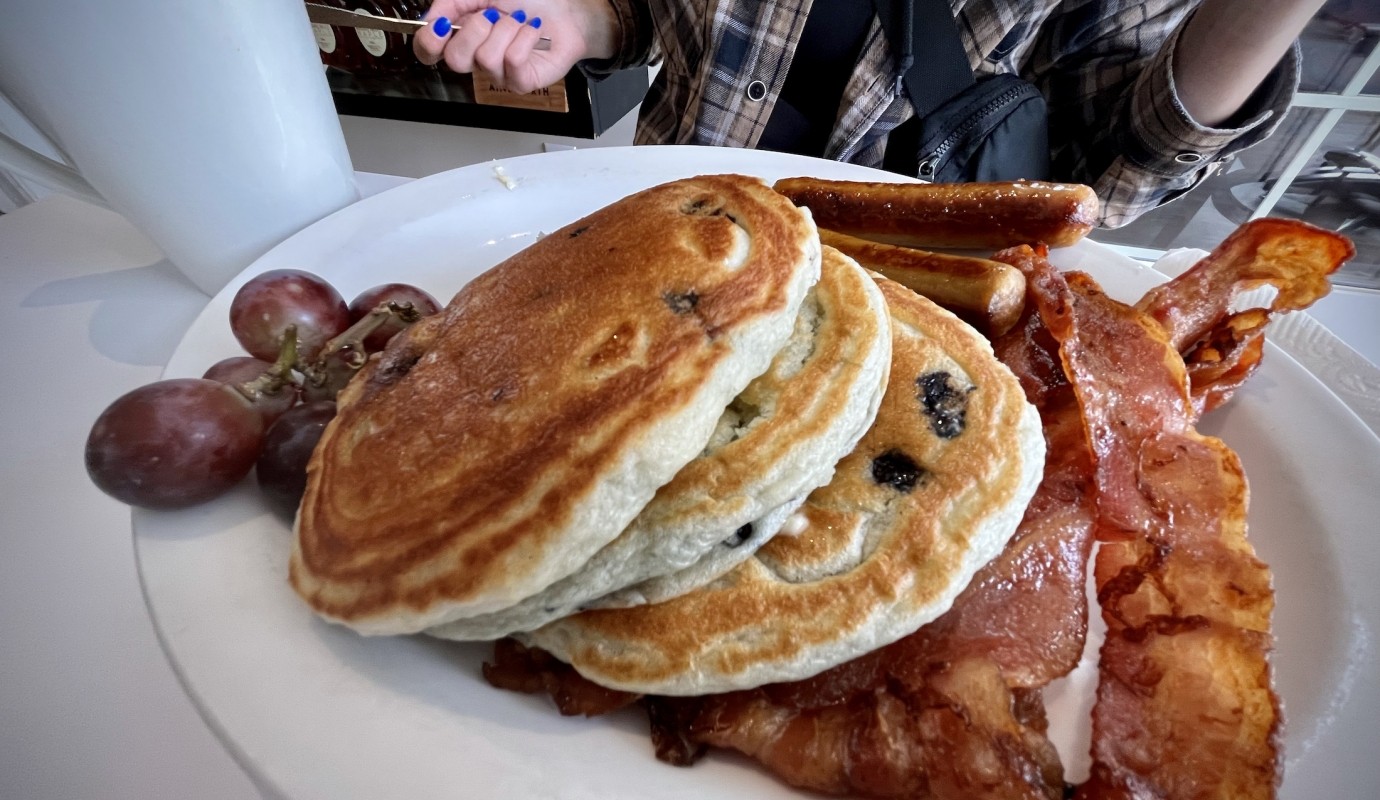 For your soul
There are lots of waterfalls to explore in the Margaree Valley but with the weather being so nice we decided to take a leisurely frolic to Gairloch Mountain Falls. As we made our way through this marvellous forest filled with mature beech and maple, we found ourselves marvelling at the dense and healthy ecosystem. Be sure to take care when you are navigating the Brook valley; using ropes for your descent to Black Brook you will find the beautiful 15 metre falls at the end of your journey. This fall is very photogenic and a favourite among waterfall chasers on Cape Breton Island.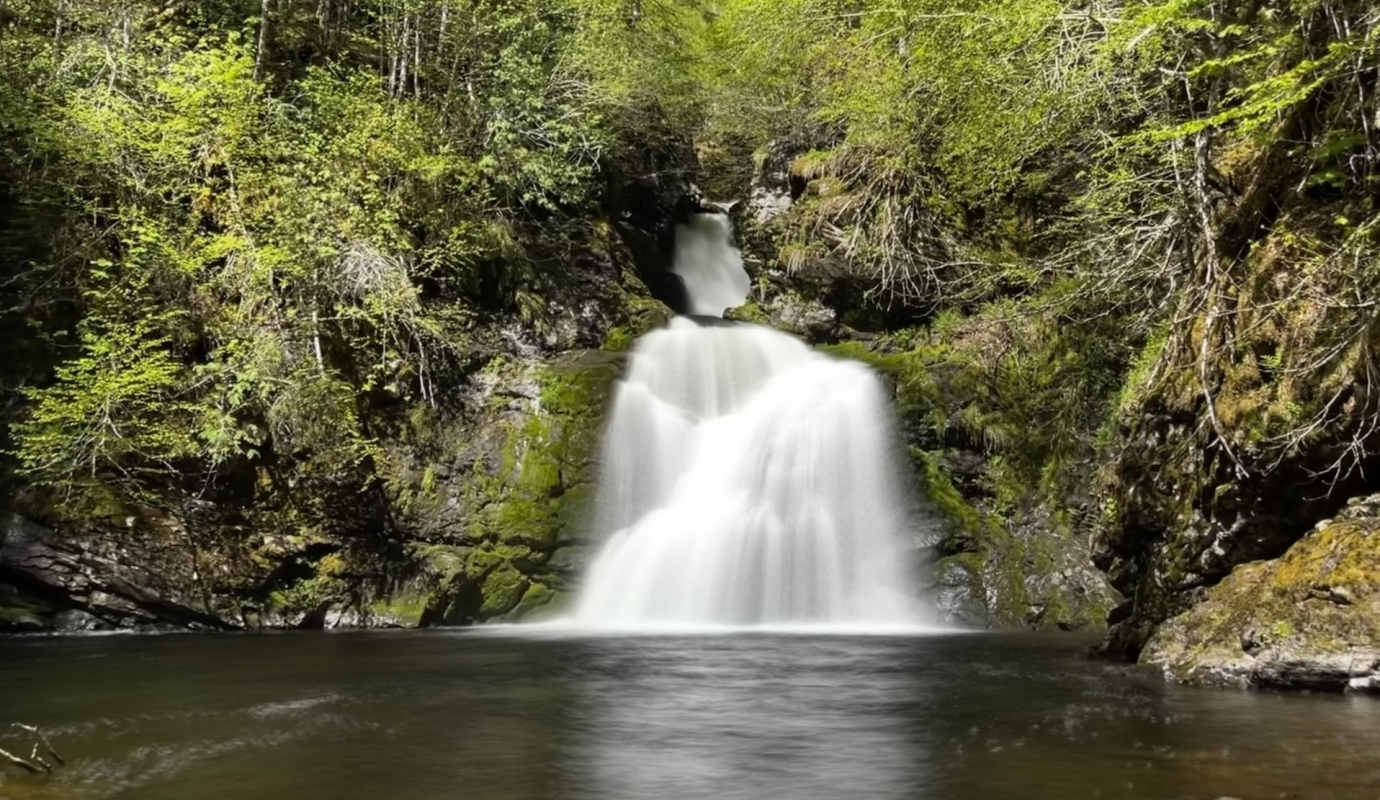 The bridge at Gold Brook in Middle River and Harts Bridge on East Big Interval along the Margaree River were damaged by severe weather in 2021 so plan for some detours that are required for your journey. Unfortunately, the detour in Middle River was not engineered or maintained to handle the type of traffic that has been put on it since this bridge washed out so you'll have to drive slowly and take care when navigating this bumpy road. Also, you can drive all of the way up Gairloch Mountain to access the trailhead but later in the year the canopy becomes quite dense and may scratch your vehicle so it might be wise to park at the small bridge and hike up the road. The hike up the mountain is roughly 3.5 kilometres to the trailhead. Take lots of bug spray with you, wear lots of sunscreen, take lots of pictures, have lots of laughs and drink lots of water.
Looking to visit some super epic waterfalls this summer as part of your safe escape to Cape Breton? Well we've got just the five for you to explore.
---
Continue Reading