Warm Up To Winter: Sauna Edition
Head from the slopes to the steam room and warm-up by staying in an accommodation with a sauna this winter! After a long day hiking or visiting friends and family, escape the worries of the outside world by relaxing in your own sauna. View the following accommodations and start planning your getaway today! 
At St. Esprit Lake Wilderness Holiday, you will find a private cottage that will allow for a peaceful upscale vacation within nature that you've always dreamed of. Relax by the lake before lounging in their luxurious outdoor hot tub. After you take a dip in the hot tub sit in the outdoor sauna and breathe a sigh of relief as your stress melts away.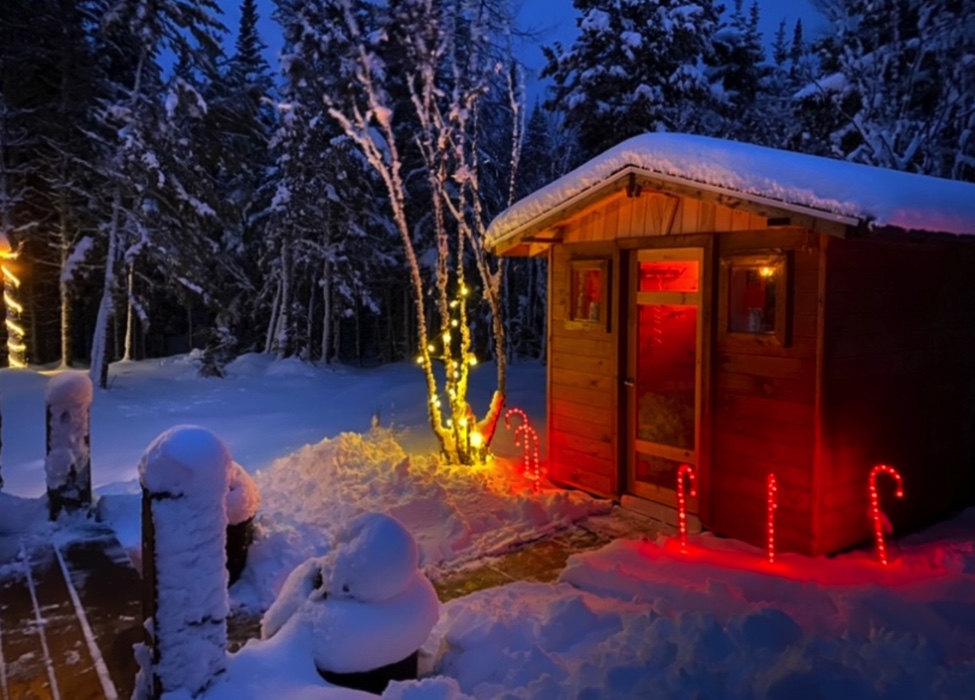 @st.espritlakewildernessholiday
Cabot Shores Wilderness Resort just completed their brand new barrel sauna! Build up a great sweat while enjoying wintery views over the Atlantic ocean. In addition to their barrel sauna, Cabot Shores has an infrared sauna available for guests for just $35.00 a session (30 minutes). This infrared treatment helps filter out UV radiation and provides you with infrared heating, which raises your metabolism, causing you to sweat and release toxins, as well as muscle tension. You can book a session or two as an add-on package to your stay, or if you happen to be in the area, you can book one to treat yourself.
3.Ski Tuonela
Located in the snow belt of Cape Breton, Ski Tuonela is a ski lover's paradise. After a great day on the trails, you can come home to a wood-fired "sauna" that is guaranteed to help you relax and get ready for the next day's adventures!
Located just north of Inverness and overlooking Chimney Corner, Cabot Coast is home to many unique cottages. Guests staying at the Observatory Cottage will be treated to the onsite wood-fired "Sea Side Sauna". We're not sure if there's a better way to recharge your batteries.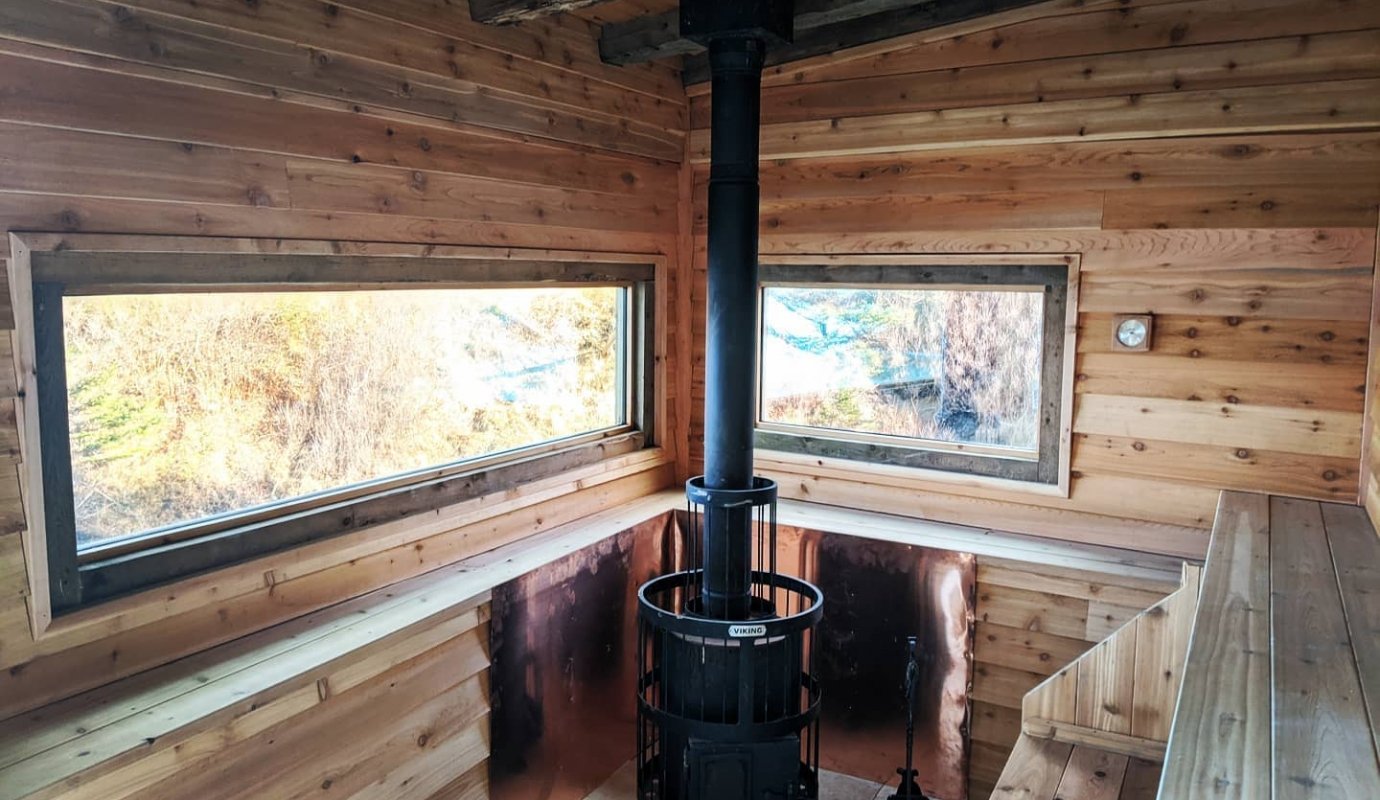 @CabotCoast
There is no better place to celebrate love than on Cape Breton Island. Want to impress your significant other this Valentine's Day? Of course, you do! Here are some ideas for organizing a Cape Breton Island Valentine's Day that is sure to impress.
---
Continue Reading