Safety Tips for Hiking and Chasing Waterfalls
While chasing waterfalls is good for the body, mind and spirit there are a few things you should remember before hitting the trails to ensure you have a great time and make it back home safely!
1. Make a plan and share it
While Cape Breton Island is home to many great trails and adventures, it's always best practice to make a plan for your hike and share it with a few people before chasing waterfalls. Inform friends and family where you are planning on hiking and when you plan on returning. These small actions will dramatically increase your safety on the trails if something should happen.
2. Bring at least one friend
Hiking with friends is not only a great way to explore Cape Breton Island's amazing waterfalls but it's also a great way to explore the Island safely. Hiking with at least one companion is a way to ensure that there is at least one person who can go get help should the need arise. Make sure every member of the group is aware of the difficulty and length of the trail.
3. Cellphone reception
Expect to have no cellphone reception while chasing waterfalls on Cape Breton Island. Even though you are within a kilometre of "civilization," there is a good chance you will not be able to use your phone to call for help. So take the proper essentials and do your research before you leave.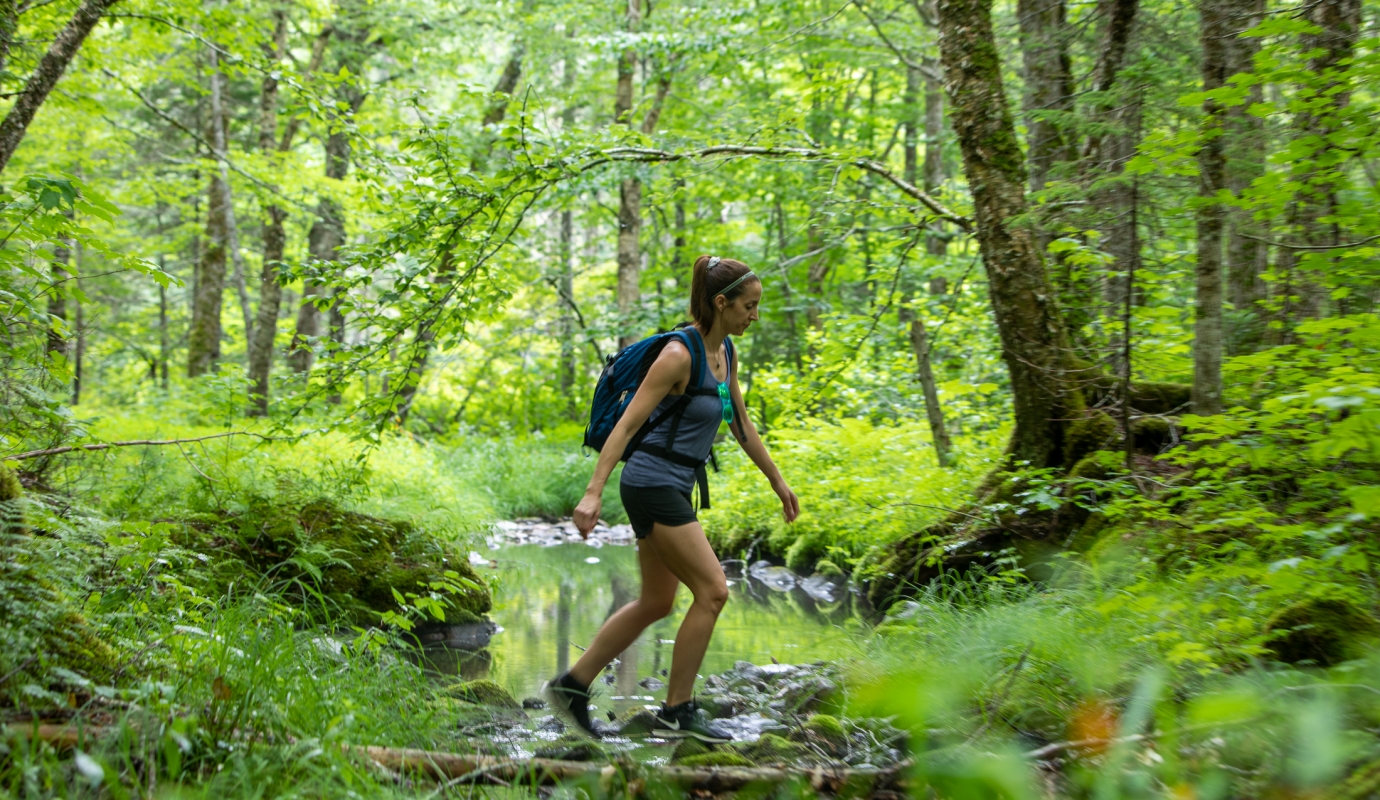 4. Pack the essentials
'Be prepared', the mantra of the Boy Scouts is solid advice and we couldn't agree more. Having these 10 essential items with you whenever you're adventuring will greatly increase your comfort and help reduce the chances of any unanticipated events.
First aid kit
Navigation: map, compass and GPS
Sun protection: sunscreen, sunglasses, hat
Insulation: jacket/raincoat, extra layers
Illumination: flashlight, lantern or headlamp
Fire: matches, lighter, fire starters
Repair kit: duct tape and multifunctional tool
Nutrition: at least an extra day's supply of no-cook, nutritious food
Hydration: water and/or means of water purification
Emergency shelter: tent, space blanket, tarp, bivy (as in, emergency shelter for a sleeping bag)
List from www.self.com

5. Prepare for the weather
This goes beyond just checking the weather before your hike. Be prepared for all kinds of weather when you're on the trails. Be aware of what kind of weather the Island typically experiences during the time you're visiting and keep in mind how quickly the weather can change. It's always better to be safe than sorry.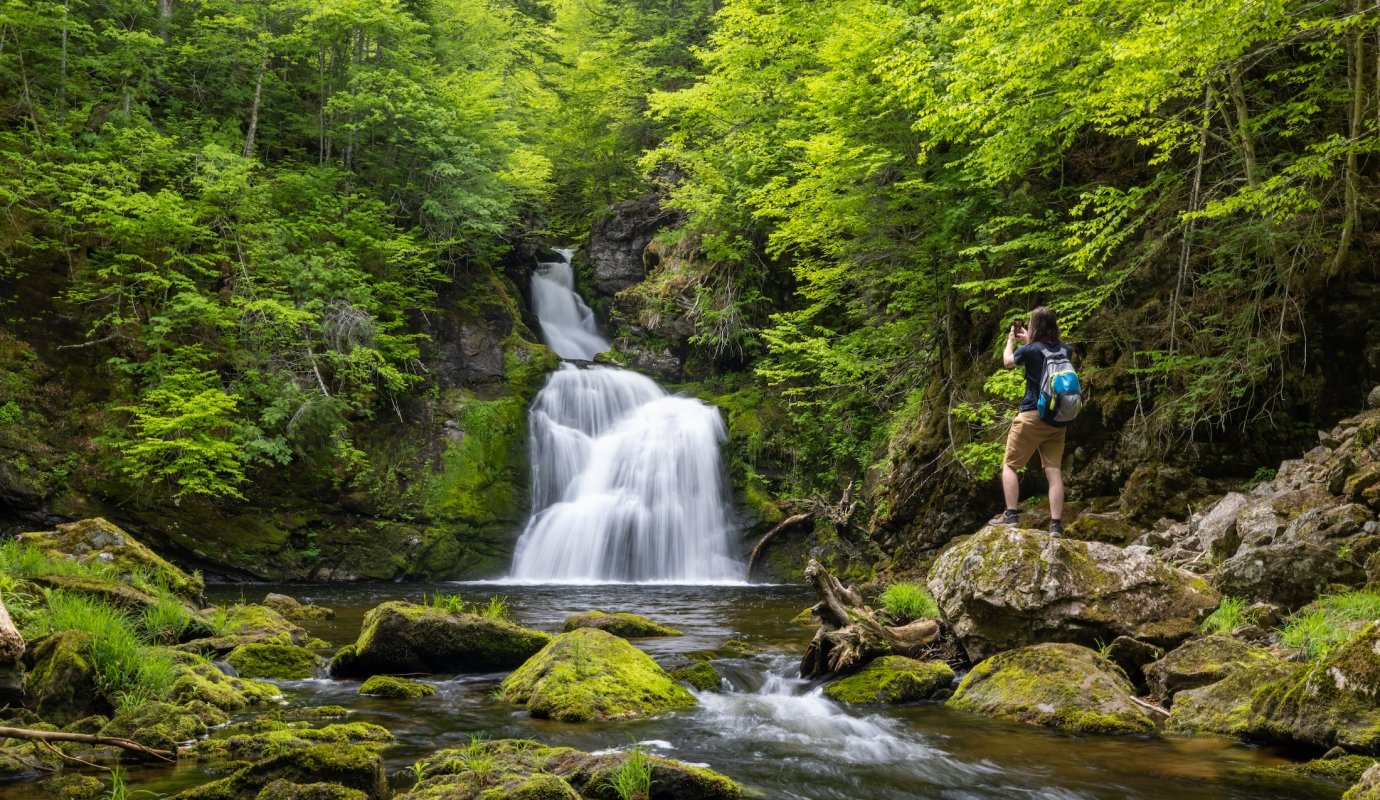 6. Know yourself and the trail
Always do your research before hitting the trails. Make sure you understand what challenges the trails offer. Some trails on the Island use ropes to help guide you down the trail and these ropes can be tricky to manage. If trail conditions are not ideal, it's best to turn back. Rain can often damage trails making them less stable and reliable. Be aware of your capabilities and which trails are too much for your fitness and hiking abilities. Do not be discouraged if you have to turn back before completing the hike.
Remember when chasing waterfalls not to cross any private land marked with a 'No Trespassing' sign posted.
7. Leave no trace
Many people enjoy getting outdoors and enjoying nature. Cape Breton Island is home to incredible beauty and spectacular wildlife. These natural wonders are available for everyone to enjoy and should be cherished and protected. This is why it is vital for you to leave no trace behind when you are exploring the outdoors.