Motorcycling the Cabot Trail: Everything you need to Know
The Cabot Trail is known as a true rider's paradise. If you've already decided you're riding the trail, here are a few tips and tricks you'll need so your trip is as smooth as the pavement on the Cabot Trail!
When to come?
Peak riding season is from May 1st to September 30th, but locals rip around on the good days outside of that timeframe. During spring or fall, when you are going up mountains and then back to ocean level, into the shade, then into the sun, you'll find the temperature changing a lot. Just because it's hot in the morning doesn't mean you should leave your jacket in your room.
Distance & Speed
The Cabot Trail Loop is 186 miles (298 km). The speed limit is 50 mph (80 km/hr) in tight stuff and 56 mph (90 km/hr) on larger rural roads. Highways like the Trans-Canada, are 62 mph (100 km/hr).
Fuel
Get gas in Whycocomagh, Baddeck or Cheticamp before entering the trail. A couple of stations on the trail don't have supreme (High Octane), so I'd feel better topping up first. In Nova Scotia, you'll notice that our Supreme Fuel is usually 91 Octane. Regular is 87 Octane. It is always labelled on the pumps. Once you are on the Cabot Trail, gas stations are in Ingonish, Dingwall and Cheticamp, and that is only an hour and a half or so of riding. REMEMBER, not all gas stations are 24hrs!
Evening
Don't ride in the evening – you'll be on the lookout for moose and will be too distracted to enjoy.
Park Pass
Buy a Parks pass if you want to get photos. If you stop your bike inside the Cape Breton Highlands National Park, even if just to take a photo, there are guys in pickup trucks who check to see if you have a pass. They cost around $10 and save you a big fine.
Group Riding
The speed zone is reduced in only two spots – Chéticamp and Ingonish. Other than that, you pretty much pace yourself to your ability. I'm not saying to disobey the speed limit and go as fast as you want! The point is, if you are in a group and you are going slower than you want because of someone's ability in front of you, the day can be ruined. Even if you are a small group – put the fastest in the front and make it clear on the day where you are stopping and make sure everyone is okay if you split up.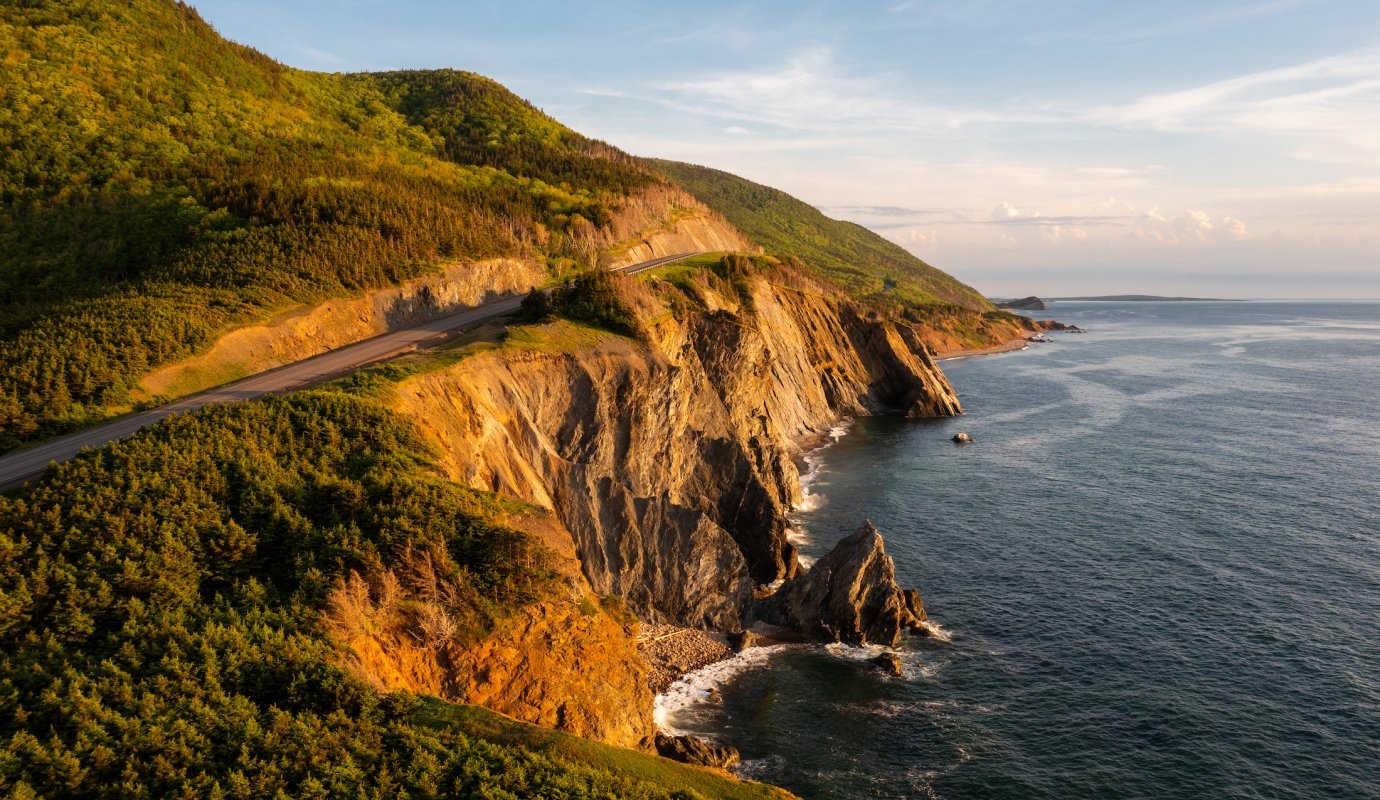 Englishtown Ferry
Don't take the Englishtown Ferry, you'd be missing good riding. However, since I've toured with a few of you guys/gals in different weather or have been running late… the ferry does save you 20 minutes. If it is sunny, and you have lots of time, I suggest skipping the ferry. If you are going to go on the ferry, here is what to expect…
The ferry is on a cable that stretches about 500′ across the channel. If you just miss the ferry when you arrive, it will be back and forth in about 12 minutes (a smoke and a pee). There is a small building there with washrooms. You still save time even if you just miss the boat.
​
The ferry is now free to ride!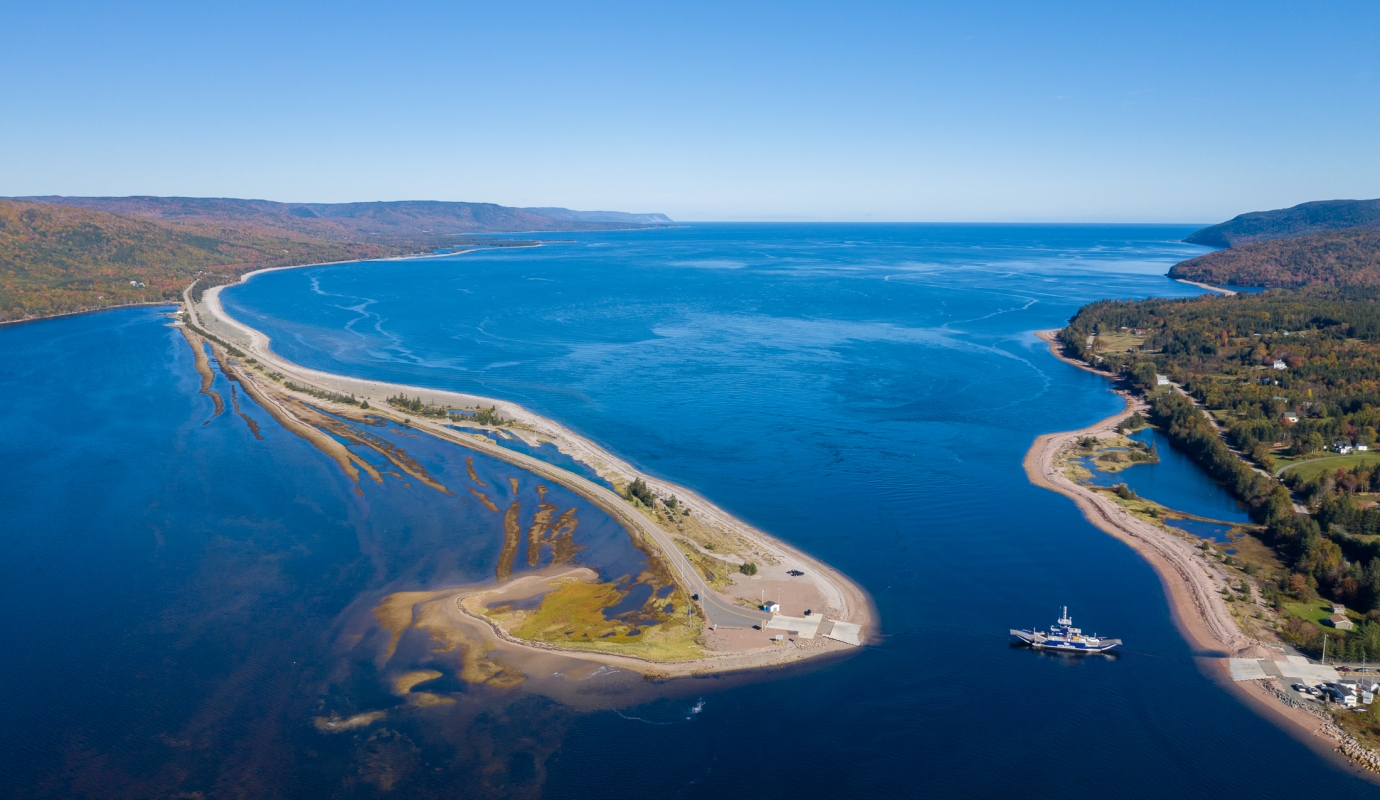 Thirsty Riders
If you are looking for a major city lifestyle partying scene…head to Halifax. Zero bars, but about two hundred pubs. Every town in Nova Scotia has a pub or two or it isn't a town… so don't worry about getting thirsty on Cape Breton Island!
If you're looking for a guide, click here. If you're looking for rentals, click here.
Glace Bay is a town rich in culture, history and, oddly enough, wildlife. If you're a history buff, wildlife watcher or want to spend an evening out for dinner and a show then you need to spend a day in the Bay.
---
Continue Reading