Hidden Gems – Glamping Getaway in Indian Brook
Tim and I love exploring our beautiful island, but there are many places we have not yet experienced. This was my first time at Cabot Shores, and it was the perfect place for those who want the camping experience without actually pitching a tent. Along with our stay at Cabot Shores, we also visited Red Island Trails. We had both hiked this trail before with our kids and really enjoyed it. It's a quick leisurely trail that is great for kids, or if you don't want anything too exhausting but want to enjoy nature.
How to Find the Trail
Red Island Trail is very easy to find. The parking lot is located just off the Cabot Trail next to the St. Anns United Church building, which can easily be located on a GPS or your downloaded maps, as there is no service in the area. The church address is 46715 Cabot Trail Rd, Englishtown. There is a red sign pointing to the start of the trail.
Admiring the View
The hike begins with a walk through a calm forest; even if it is windy, the forest seems calm. You might be lucky enough to share the trail with a moose, though we only passed fresh tracks. The views are expansive as you climb to the beach; the coastline to the left reaches far past your view toward Newfoundland, with the Bird Islands, Cape Dauphin, and Englishtown all lined up as you pan to the right. It is worth stopping for. You can choose to walk the beach and meet up with the trail later or to continue back into the woods.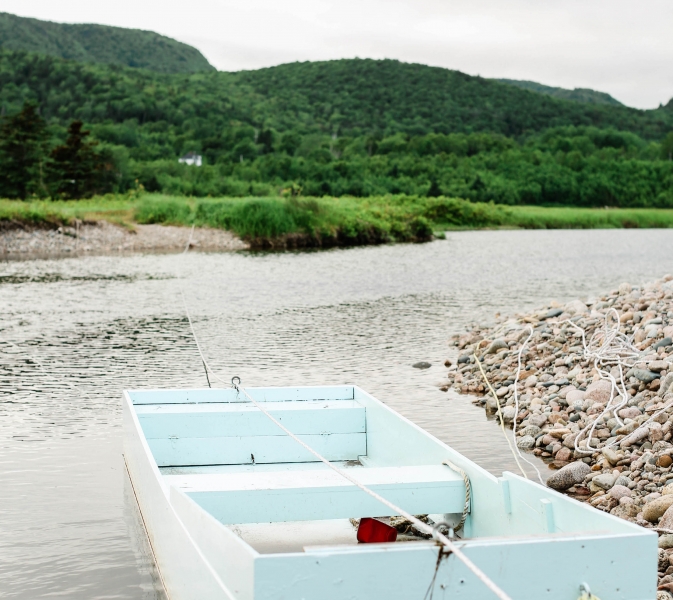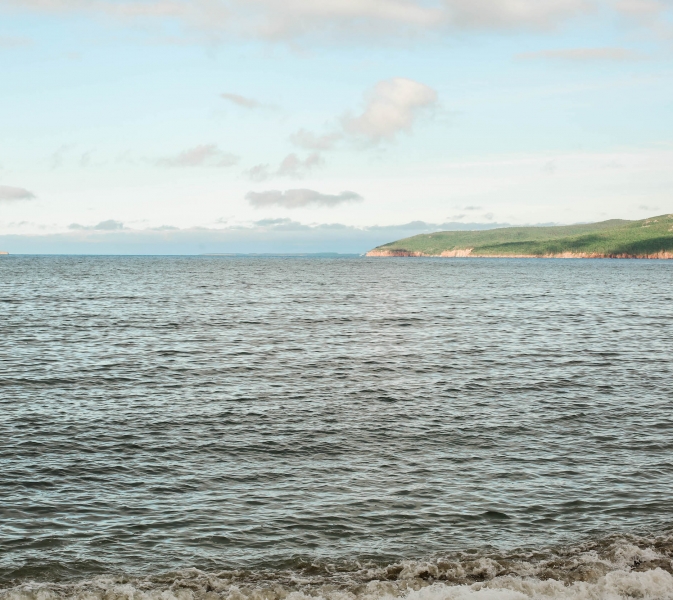 As we mentioned, we stayed at Cabot Shores, located in Indian Brook. Cabot Shores is a Wilderness Resort & Retreat Centre, made up of unique yurts, tent sites, and domes. There are plenty of adventurous activities to choose from, including paddle boarding, kayaking and crossing the mini ferry to get to the beautiful beach. There are also hot tubs on-site that can be rented for an additional fee. We stayed in the Atlantic Dome, and the thing we loved most was our wood stove. There's nothing better than curling up in front of a fire on a cool summer night. We were actually grateful to have cooler weather during our stay.
The Restaurant 
We enjoyed supper and breakfast in our dome at Cabot Shores. Due to the Covid-19 Pandemic, the lounge was closed, however, the staff delivered our meals to our dome upon our requested. We enjoyed a delicious chickpea masala that tasted just like a home cooked meal, but our favorite was the cheesecake in a jar.
There is no better place to celebrate love than on Cape Breton Island. Want to impress your significant other this Valentine's Day? Of course, you do! Here are some ideas for organizing a Cape Breton Island Valentine's Day that is sure to impress.
---
Continue Reading