G'way Wit' Ya? The Cape Breton Accent!
Tonight, I was watching an episode of CBC's George Strombolopolous show that featured Newfoundland's sayings and was quite entertained. It got me thinking about our unique Cape Breton sayings and their origins.
I remember a few years back when my Dad bought a Cape Breton expressions t-shirt for my Mom for Christmas. It was filled with expressions that we Cape Bretoners use every day and became the subject of a conversation about our favourite Cape Breton expressions including:
"Jeet?"
Translation: Did you eat yet?
"No, jou?"
Translation: No, did you?
"G'way wit' ya."
Translation: No way? Really!
"How are ya? Good dear good." (popularized by the iconic Mary Morrison)
"What's yer fadder's name?" (This is used to help understand your family tree.)
Cape Bretoners also have a tendency of using "right" and "some" as adjectives in place of very. For example, you may hear "It was some cold today!" or "It was some warm today!"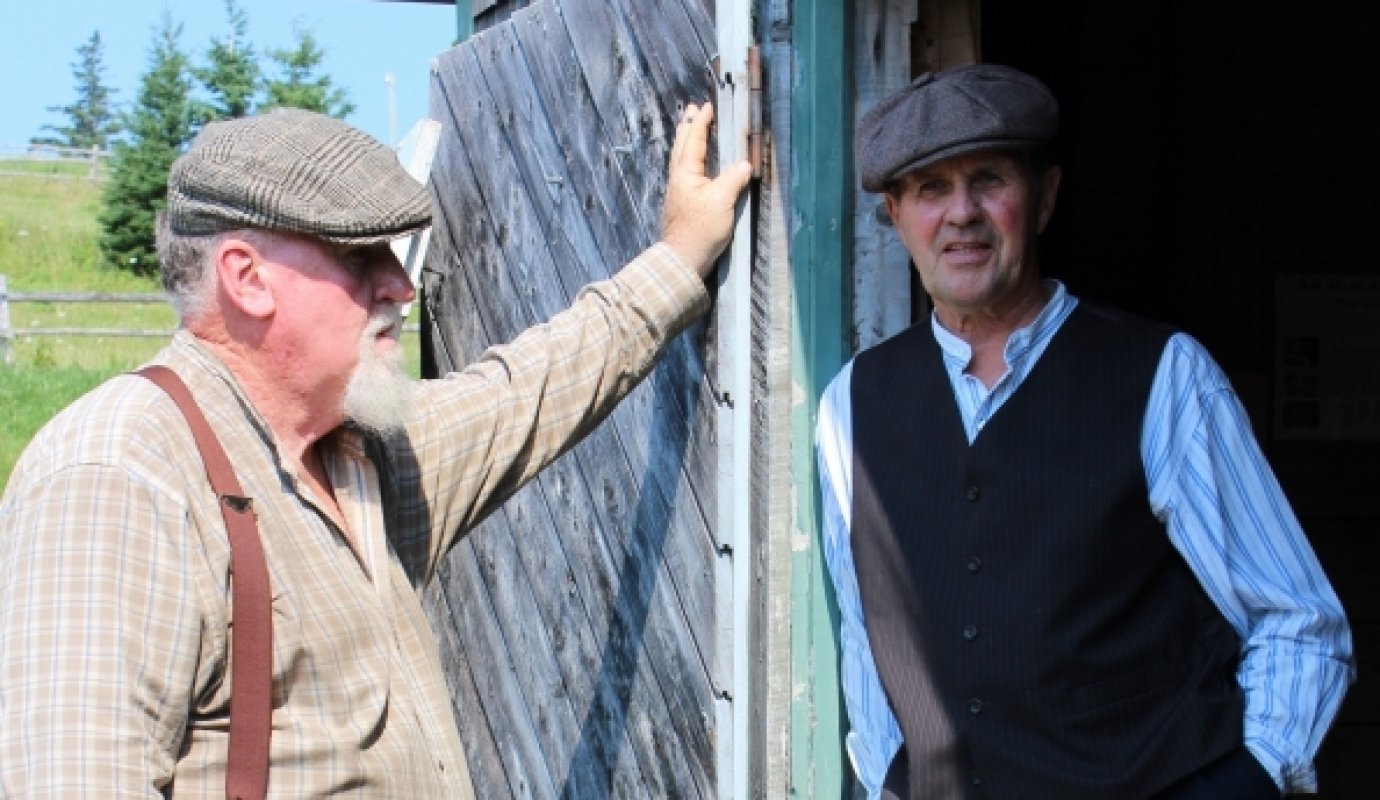 It turns out, it's not only our sayings that are well known. There is an entry in Wikipedia about our sayings and more specifically about our accents:
The accents can be divided into three categories: the Western or Scottish Gaelic accent (Inverness, Judique, Mabou, the Margarees), the Industrial accent (Sydney, Glace Bay) and the French Acadian (communities surrounding Cheticamp, L'Ardoise and Isle Madame).
There are also influences of the Irish Gaelic accent that can be heard in numerous communities throughout the Island.
I guess we can thank our ancestors for our sayings and our way of saying them.
And by the way, my Mom was not overly impressed with the gift. After all, she lives the Cape Breton sayings every day!
What is your favourite Cape Breton saying? Mine is "What a rig!" Translation = A character.
Published by CelticHeart.ca.
There is no better place to celebrate love than on Cape Breton Island. Want to impress your significant other this Valentine's Day? Of course, you do! Here are some ideas for organizing a Cape Breton Island Valentine's Day that is sure to impress.
---
Continue Reading