Franey Mountain & The Dancing Moose Café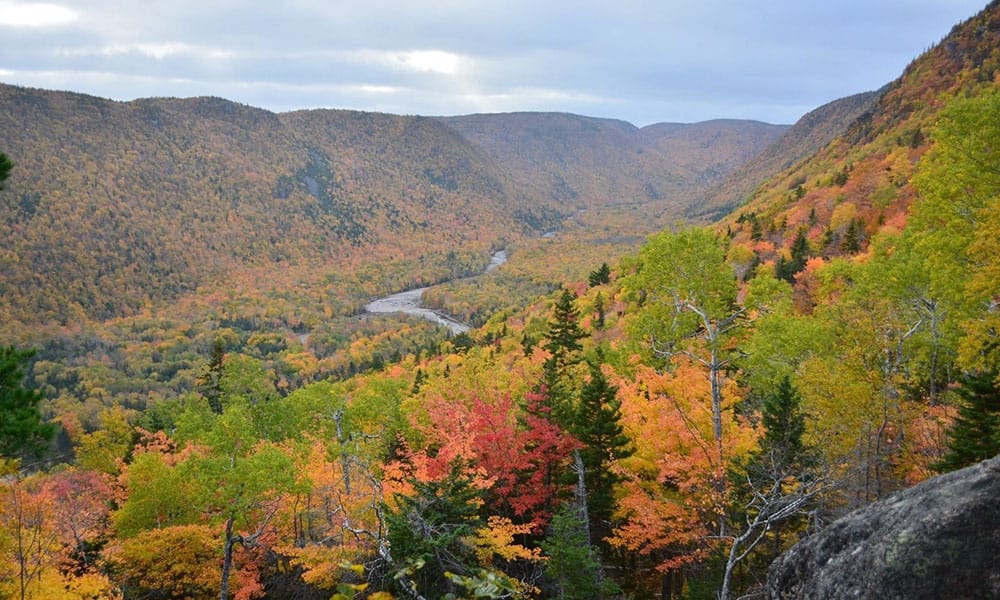 Once again, your heart is pumping, you're amazed and invigorated as you ascend to the top of Franey Mountain and your reward… a 360° view of the entire Clyburn Brook canyon and the Atlantic coastline from Cape Smokey to Ingonish!
Simply breath-taking. Gaze back at the mountains, the sheer rocky face of Franey Mountain, or the river winding through the valley, 425 m below. Keep an eye out for wildlife – moose like this habitat too. Caution: Keep young children away from the cliffs. The trail is 2-3 hours and a 7.5 km loop.
Pro-tip – Be prepared for a steep climb and rugged sections. Rating is difficult.
GPS Co-ordinates N 46° 39′ 38.8″ W 60° 25′ 22.1
Recommended Restaurant: The Dancing Moose Café – 42691 Cabot Trail, Birch Plain (30 min drive)
The sense of humour that the owners share comes out as soon as you drive in. They have created a fun youthful feel to this funky little spot in northern Cape Breton. The food is great and the service is fast.
Recommended Dish – Dutch Pannekoek – get it with bacon and/or apple cooked right in.
Pro tip – Stop here for breakfast and pick up some muffins for a snack along the trail.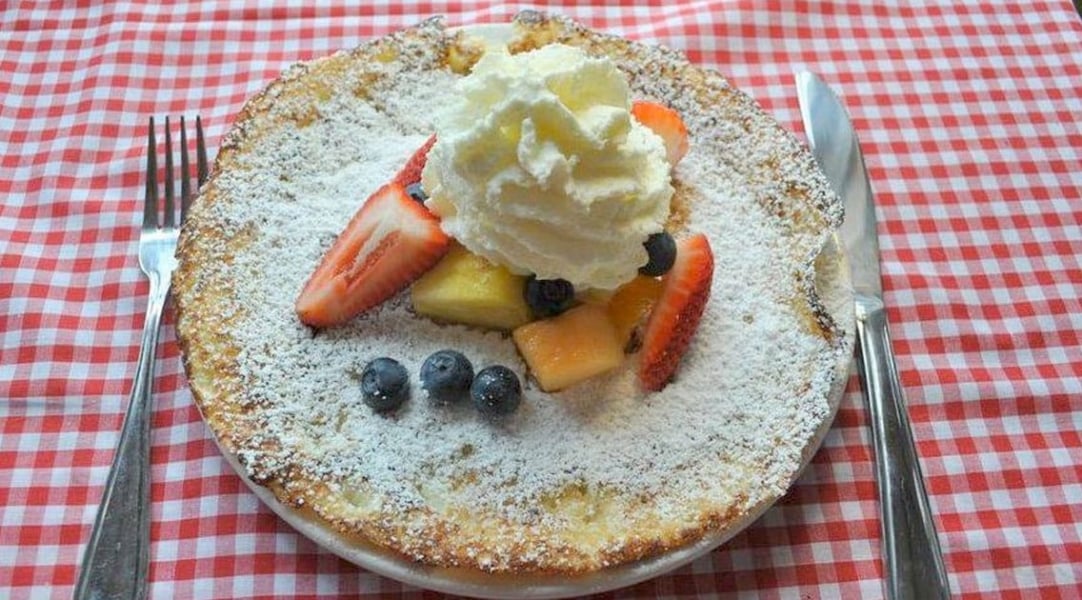 There is no better place to celebrate love than on Cape Breton Island. Want to impress your significant other this Valentine's Day? Of course, you do! Here are some ideas for organizing a Cape Breton Island Valentine's Day that is sure to impress.
---
Continue Reading