5 Easy Cape Breton Snowshoe Hikes
Come late November, when parts of Canada begin to be blanketed with snow, Cape Breton wonders if Mother Nature has forgotten her. Not a chance. Winter on Cape Breton Island is inevitable.
The Island is chock-full with day hiking trails perfect for you and yours to strap on the snowshoes and head out for a crisp rejuvenating winter walk. Whether a seasoned pro looking for a long-distance workout or a beginner family looking to try out the sport, there is a trail for you.

Your first time out with snowshoes can be a little daunting, even more so if you are taking the kids along for the first time. You often question if the trail will be too long or difficult or if there will be enough adventure to hold the little one's attention. Let me ease your mind!

Here are 5 Cape Breton trails perfect for the new snowshoer, whether it be in age or experience:
(Length: 7km Network, Difficulty: 1B, Elevation Change: <20m)
Petersfield was once the grounds of an estate from the early 1900s, and now falls under Nova Scotia's provincial parks. The park overlooks Sydney Harbour and has a 7km network of trails. All are well-travelled, making them ideal for snowshoers not yet interested in blazing their own trail.
As a new snowshoer, network trails are great because they allow you to get a good feel for snowshoeing a distance but always be fairly close to your car. You'll love the wildlife. There's often squirrels and chickadees. Bring some bird feed, the young ones will love it.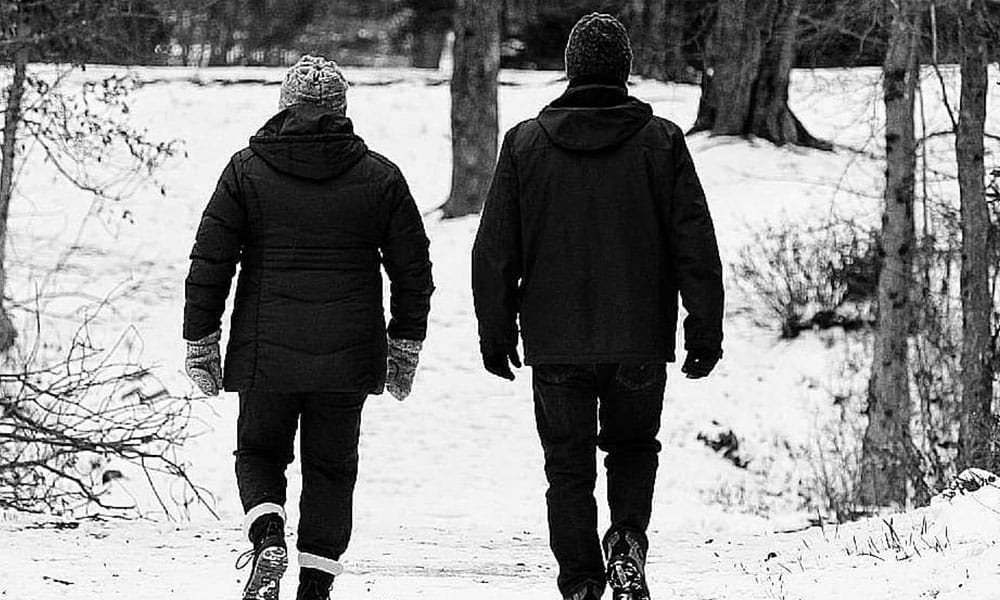 (Length: 2.5km Loop, Difficulty: 1C, Elevation Change: <20m)
Dalem Lake is a small inland freshwater lake just inside Victoria County, about 30 minutes outside Sydney. As part of the Provincial Park system, the lake has an amazing 2.5km loop giving you an amazing 360-degree view of this frozen gem. Being a loop trail, it allows you to trek the trail without backtracking. Also being close to Sydney and North Sydney, grabbing a hot meal afterward is easy.
(Length: 2.5km Return, Difficulty: 1C, Elevation Change: <20m)
Uisge Ban Falls (pronounced OOSH-KA-ban, or ISH-KA-ban) is Gaelic for white water and is a Provincial Park in the back hills of Baddeck area offering a 2.5km trek to the source of its namesake. Snowshoeing the falls offer a unique look at one of Cape Breton's most visited falls as it cools and creates natural ice sculptures and crystallized trees. Uisge Ban Falls offers snowshoeing opportunities well into the early spring.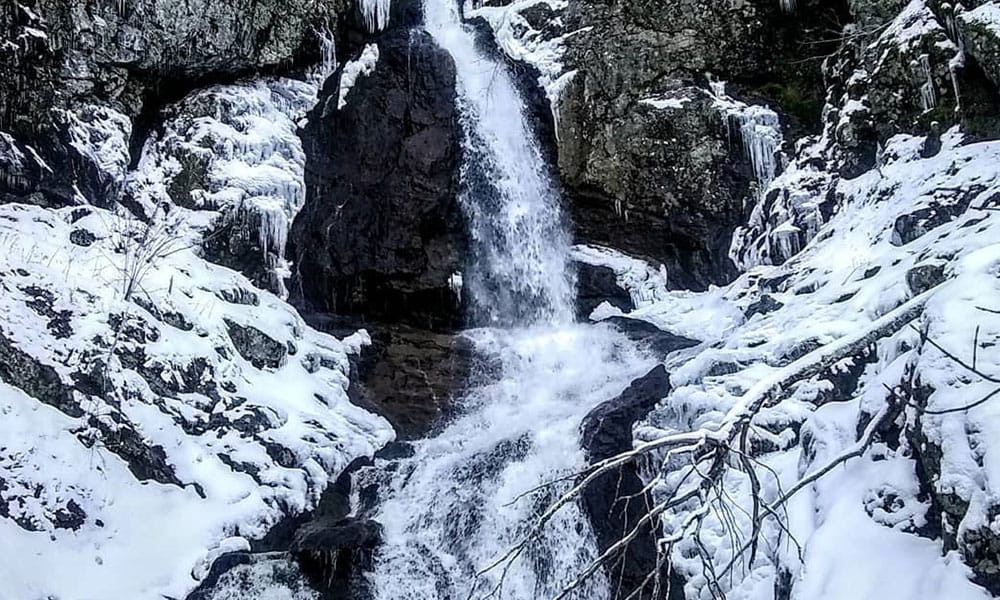 (Length: 4km Return, Difficulty: 1C, Elevation Change: <20m)
Celtic Shores is one of Cape Breton's finest long-distance trails. As part of both The Great Trail and the International Appalachian Trail, stretches along with the majority of the Island's west coast and offers many opportunities to hop on and off visiting villages along the way.
One of the best legs of the trail (known as the Inverness Shean Trail) travels 2km from the village of Inverness to the site of an old 300-foot train trestle and back to the village. The short distance, clear signage, and trestle destination make this trail great for beginner snowshoers. Its wide level surface is also perfect for small groups or families who like trekking several people side by side.
This trail is a shared-use trail so keep an eye out for motorized vehicles.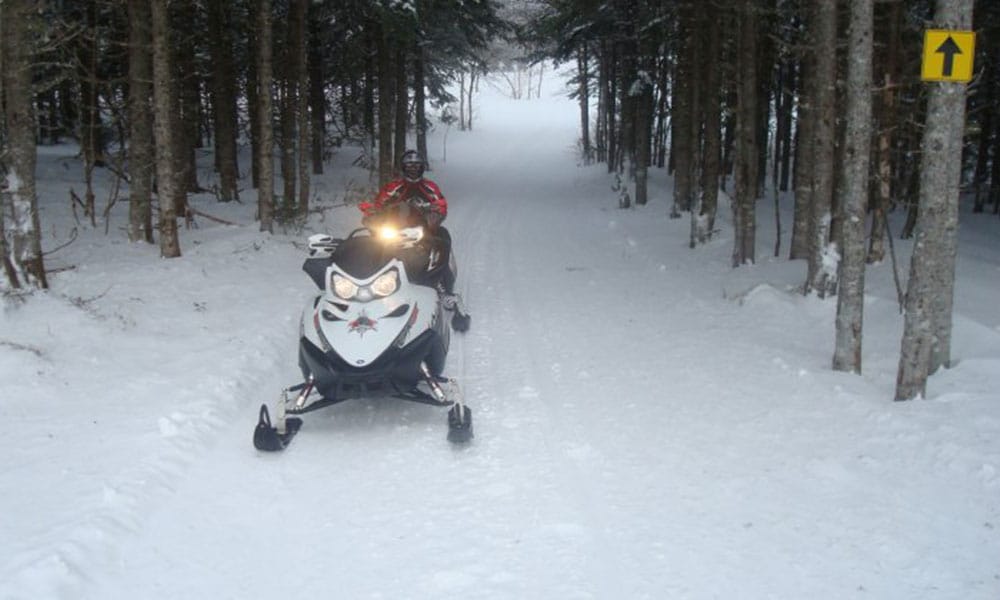 (Length: 3km Partial Loop, Difficulty: 1C, Elevation Change: <20m)
Lennox Passage Provincial Park is a small park. This short 3km partial loop trek is located on Isle Madame overlooking the passage between it and the rest of Cape Breton.
The park open level ground and houses a working lighthouse, making it perfect for an evening Trex in the freshly fallen snow.
There is no better place to celebrate love than on Cape Breton Island. Want to impress your significant other this Valentine's Day? Of course, you do! Here are some ideas for organizing a Cape Breton Island Valentine's Day that is sure to impress.
---
Continue Reading