3 Must-See Cross Country Ski Areas in Cape Breton
The North Highlands Nordic Ski Club (NHN) was founded in 1977 by a small group of enthusiastic cross country skiers who shared a love of winter and of the splendid scenery in the Northeast Highlands Area of Cape Breton Island, Nova Scotia. Over 40 years later, the club now operates a 12 km network of trails that are groomed for both classic and skate techniques by a state of the art Piston Bully groomer. The trails take skiers through hardwood and softwood forests and provide a few fantastic vistas of the Aspy Range. The beauty of these trails is how they cater to both novice and expert skiers, and given the 16' width at places, there is room for everyone. The heated ski room can be used to wax your skis, enjoy your lunch or simply relax. NHN is a community-operated non-profit organization that hosts many activities throughout the winter, including youth ski programs, ski socials and the annual loppet.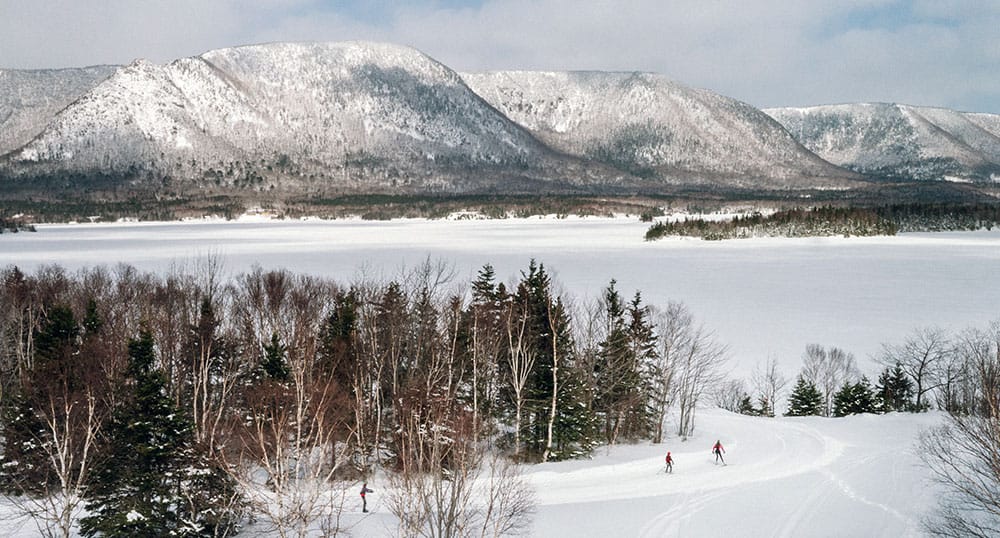 2. Ski Tuonela
There are very few places in the world that can compare to Tuonela. First, one should not simply go just to ski. Tuonela has a tiny village of cabins and chalets, all wood-fired and powered with off-grid 12V electricity. When night falls, it is hard to imagine a more peaceful setting during the winter. While some people love the outdoor beauty of Tuonela, there are also those who simply ski or snowshoe the 4km trek from the Cabot Trail, simply to enjoy the ambiance. Skiing enthusiasts, especially telemark skiers, love this region. The trails wander between stands of hardwoods, hemlocks and spruce and have some fun hills. The raison d'être for the creation of Tuonela, however, is the 1400' long, 400' vertical telemark hill. The black diamond chutes or easy turning slopes take skiers through maple and birch trees where they finish in the village. As far as skiing from the doorstep, this is hard to beat!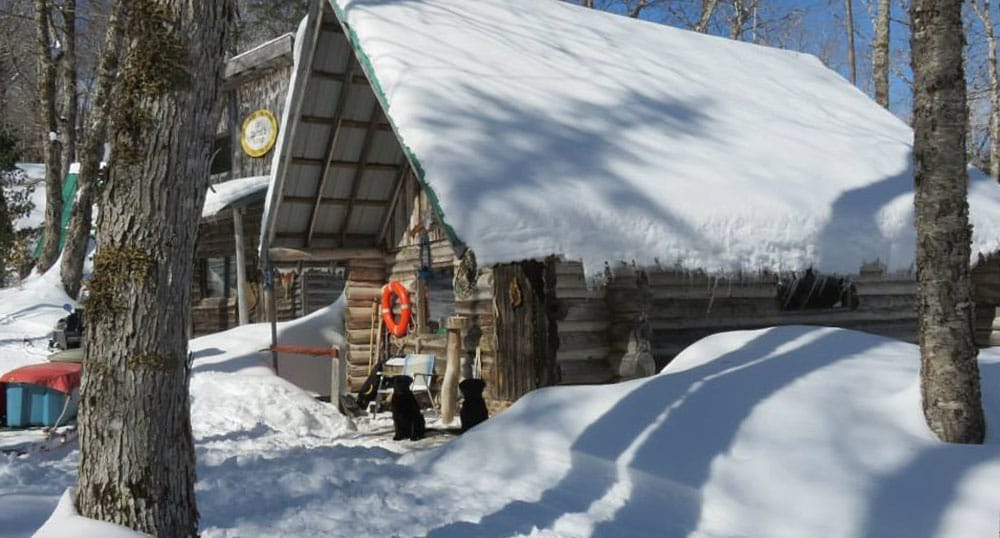 3. Cape Breton Nordic Ski Club/Seaview Golf Course
There is a resurgence of cross country skiing in Cape Breton, and a small core of enthusiastic skiers is working tirelessly to make the sport more accessible to the local residents. In partnership with Seaview Golf and Country Club, skiers will be able to enjoy gently undulating terrain and access to the clubhouse where they can enjoy their meals. The club is also close to acquiring their own grooming equipment, meaning that skiers will be able to enjoy well-set tracks, as well as a surface for skate skiing. The setup at Seaview offers glimpses of Sydney Harbour, as well as the surrounding wilderness, thus giving skiers a fantastic outdoor experience.
There is no better place to celebrate love than on Cape Breton Island. Want to impress your significant other this Valentine's Day? Of course, you do! Here are some ideas for organizing a Cape Breton Island Valentine's Day that is sure to impress.
---
Continue Reading