Banks Road Vacation Home Rental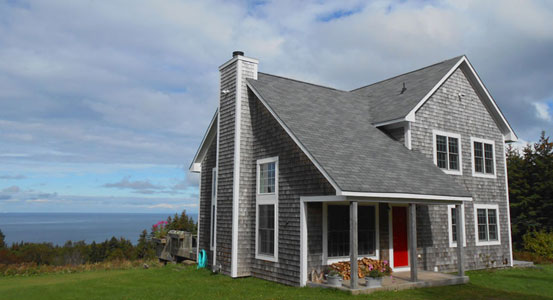 Contact
610-821-5281
vickidasilva28@gmail.com
vrbo.com
Region: Ceilidh Trail
Community: Inverness
Banks Road VHR oceanfront/beachfront house was built in 2004. The house was built with an open, bright, happy concept to accommodate up to six people comfortably.
The living/dining room combo has a 20-foot cathedral-style pine tongue-and-groove ceiling with huge windows looking out onto a beautiful view of the Gulf of St. Lawrence. It also has a wonderful wood fireplace.
There are maple hardwood floors throughout the house. The kitchen features butcher block counter tops and a refinished antique farmhouse sink with the Gulf view.
There is a huge deck that has three separate entrances and includes an outdoor shower with hot and cold…
Read More