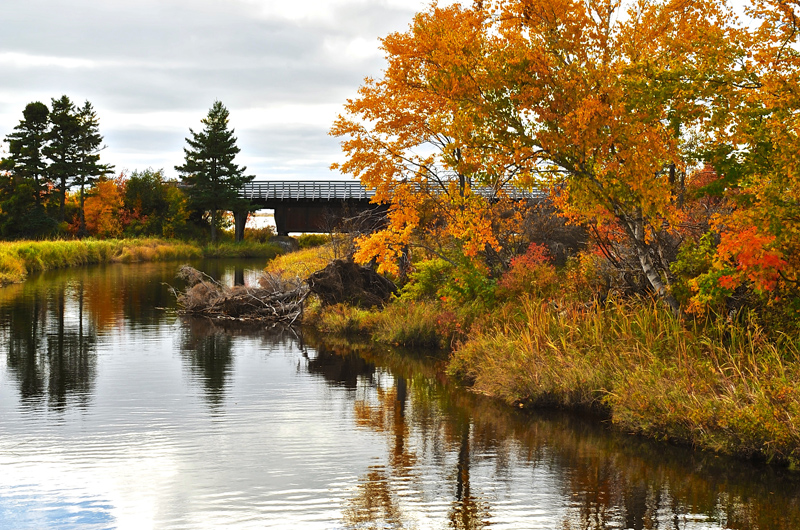 Judique Flyer Trail (part of Celtic Shores Coastal Trail)
Length: 19 km (12 mi) – Chisholm's Brook, Long Point to Little Judique Harbour (linear)
Cell Service: Yes
Dogs Permitted: On Leash
Trail Surface: natural, gravel, ten decked trestles
The Judique Flyer Trail section of the Celtic Shores Coastal Trail begins at the Chisholm River Trestle in Long Point. The trail offers spectacular coastal viewscapes as it hugs the shoreline and passes by waterways, through a large wetland and over ten train trestles. The trail also passes by a pioneer cemetery and three active fishing harbours.
Along the trail, Baxter's Cove Look Off offers parking, picnic shelters and interpretive signage. You will also want to visit Baxter's Cove public beach and the wharf. In addition to the stunning coastal views, the trail features wayfinding signage and interpretive panels, which outline the history and culture of the surrounding communities.
Don't miss the Celtic Music Interpretive Centre in downtown Judique. Here, visitors can enjoy daily lunch Ceilidhs, an interactive exhibit room, fiddle and piano workshops, and gift shop, which features a wide selection of music from local musicians. They also have Ceilidhs on Wednesday night and Sunday afternoon.
Trailhead: Michaels Landing Trailhead Kiosk/Access/Parking (5930 Route 19, Judique)
GPS: 45.896894, -61.484722
Experiences Near By