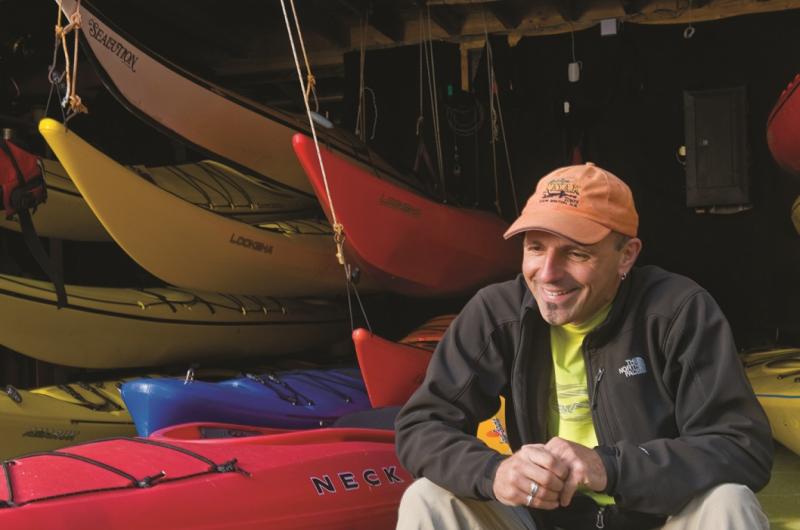 The Songwriting Kayaker
Looking for a full day of kayaking with a twist? Join professional singer/songwriter Angelo Spinazzola on a full day paddle, as you learn the process of songwriting using nature as your backdrop.
Picture yourself paddling along the picturesque St. Ann's Bay, surrounded by eagles, beaches and waterfalls. Now picture yourself sitting by a waterfall as you allow yourself to relax and learn the process of creating music from the beauty of nature. It is the outdoors which inspires us and allows us to tap into our creative side. By leaving life's distractions behind and just letting go, nature gives us a canvas to unleash our creative energies. The kayak will be your vessel to get you to that perfect place.
Experience Includes:
Full day, guided kayaking tour (includes all equipment and instruction)
Writing tools
Full beachside lunch
A copy of the song we create, performed by Angelo Spinazzola
Add one night's accommodation at Chanterelle Country Inn & Cottages – $299.00 per person + tax.
Angelo Spinazzola has been songwriting for the past 25 years and teaching it for the past 6 years. The songwriting process is fun and simple, it is a matter of letting go of any inhibitions you may have and freeing your creative side. You do not need to have any songwriting skills to participate in this tour. We are the experts and will nurture you and guide you through the process. We will share with you the tools for the creative process, which you will carry for the rest of your life.
LET OUR NATURE REVEAL YOURS
Call 1-888-865-2925 to book your inspiration today.
Experiences Near By