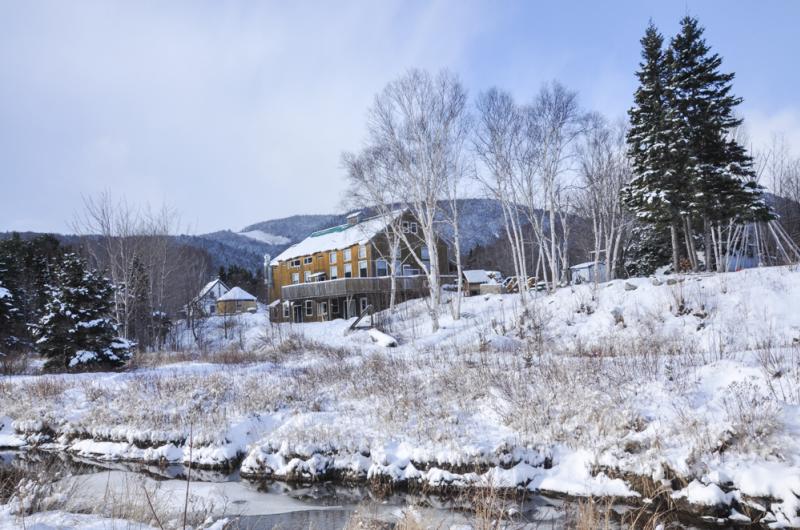 Snow Much Fun!
For some, winter can be the most active and exciting time of the year. Its one of our favourite seasons here at Cabot Shores! Visit one of few retreat locations open four seasons on the Cabot Trail with snowshoeing trails on site and cross country / downhill skiing nearby. Experience the Cape Breton Highlands National Park untouched and covered in snow. Relax by the fire at night, enjoy our infrared sauna and warm your belly with healthy, delicious food. For a comfortable yet adventurous experience, try out a Cedar or Mongolian style yurt. Curious what it is like in a yurt during winter? Check out our FAQ blog. You can also book one of our cozy rooms in the lodge.
Package Includes: 
2 nights accommodation in a Cedar or Mongolian-style yurt or in the main lodge (Double or Queen bed)
Breakfast for two each morning
Three-course dinner for two each evening
Snowshoes for winter hiking
Morning meditation and daily Qi Gong sessions
30-minute infrared sauna for two (based on availability)
Pets stay for free. Package is available until April 12, 2016. Ask about our bi-weekly Kitchen Parties and community hikes!
Experiences Near By