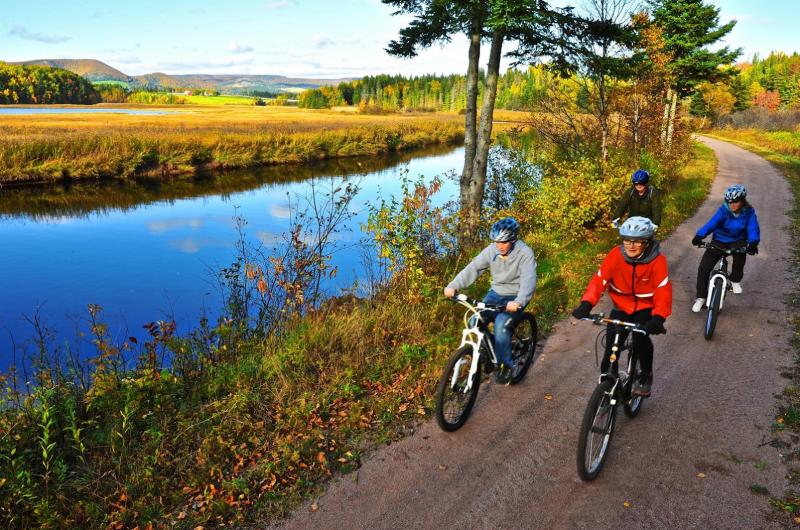 Seacoast Biking for Two on the Celtic Shores Coastal Trail
Your day of exploring the first half of Celtic Shores Coastal Trail, Nova Scotia's first destination trail for cyclists, begins at Eagle Eye Outfitters in Inverness. Here, you'll pick up a bike and tasty picnic lunch, before heading onto the trail. The Celtic Shores Coastal Trail follows the old rail bed and offers a smooth ride over scenic train bridges and trestles, along the coast, past farmland and rolling highlands, and through the communities of Mabou and Port Hood.
There are a number of great picnic stops along the way, as well as shops, restaurants, attractions and beaches. The friendly staff at Eagle Eye Outfitters will help you create an itinerary to make the most of your day. The trail length from Inverness to Port Hood is about 39km.
As your day of exploring comes to an end, Eagle Eye Outfitters will pick both you and your bikes up for the short trip back to Inverness, where you can watch the sun set over Inverness Beach.
Package Includes:
Mountain bike rentals for two, including helmets and trail maps
Two boxed picnic lunches from Village Grill Restaurant & Reel Pizza (backpacks and ice packs included)
Shuttle service from Port Hood to Inverness 
Experiences Near By