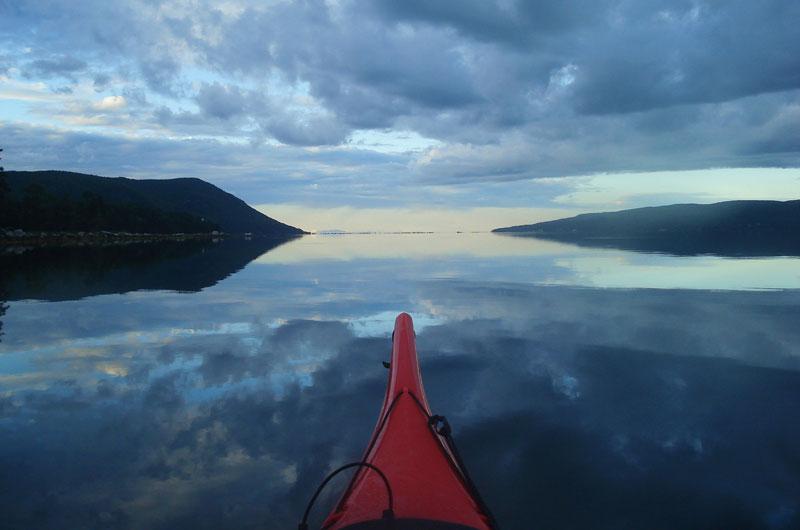 Highland Getaway by Kayak
Join us on a three or five-day guided kayaking adventure of the Northern Cape Breton coast. This expedition promises to fulfill all the excitement and wonder of the mystical highlands, with its untouched beauty of dramatic cliffs, waterfalls and sea caves. Abounding wildlife call this coast home. We'll watch the curious gray seals feeding on schools of mackerel, as American bald eagles soar high above us scouting for their dinner. If you're lucky, you might even spot some pilot whales.
After an exhilarating day of paddling, a swim in the Atlantic Ocean is a great way to get refreshed before dining on a delicious Maritime meal.
This tour is one of the most exciting tours we offer, allowing you to truly experience Cape Breton Island's dramatic coastal landscape.
Package Includes:
Guided kayak tour (includes all kayaking equipment)
All meals and snacks (including cooking equipment)
We use both single and double kayaks, depending on the experience of the participants. Participants are expected to help in camp duties.
Exclusions: Participants are to provide tents, sleeping bags, pads and personal items. A detailed checklist will be provided upon registration. Tents may be rented from us. We strongly urge you to bring along a waterproof camera, as there are always plenty of photo opportunities.
Cost:
3 Day Highland Getaway: $649 + tax per person
5 Day Highland Getaway: $1199 + tax per person
Experiences Near By