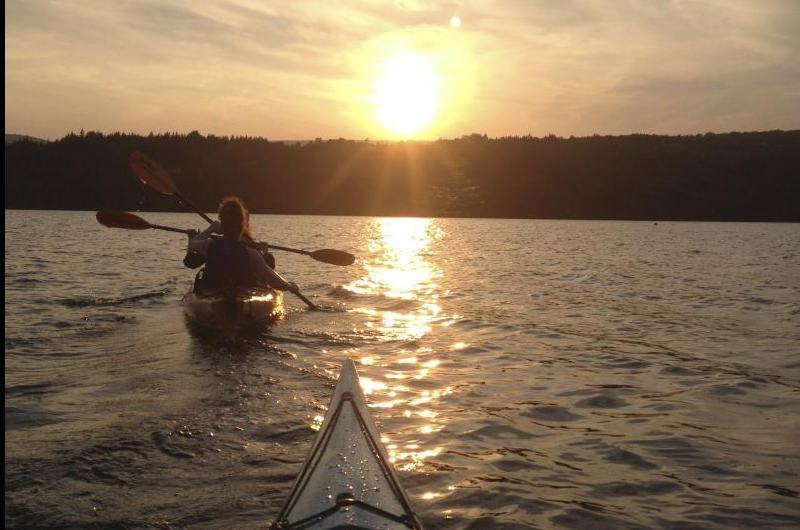 2 Day Kayak and Hike
Join us for a two-day adventure on land and sea. We'll start with a guided, 18km (15mi) hike to the highest waterfall in Nova Scotia–North River Falls (32 metres (103 feet)). Located in the stunning North River Wilderness Area, the trail winds along the river and over a variety of surfaces and inclines, ranging from easy to difficult.
After your full day hike, you will have some much needed rest and relaxation at Chanterelle Country Inn and Cottages.
Then, rise and shine for day two, your full day guided kayak tour in sheltered St. Ann's Bay, where you'll see a waterfall, lighthouse, small cave and birds, such as arctic terns, cormorants, kingfishers and eagles. Did we forget to mention the home cooked lunch? A yummy home cooked feast awaits you on the beach.
Package Includes:
Full Day Guided Hike to North River Falls
One night accommodation and full breakfast at Chanterelle Country Inn & Cottages
Full Day Guided Kayak Tour (includes all kayaking equipment)
Lunch provided each day
Call us at 1-888-865-2925 to book your adventure.
Experiences Near By