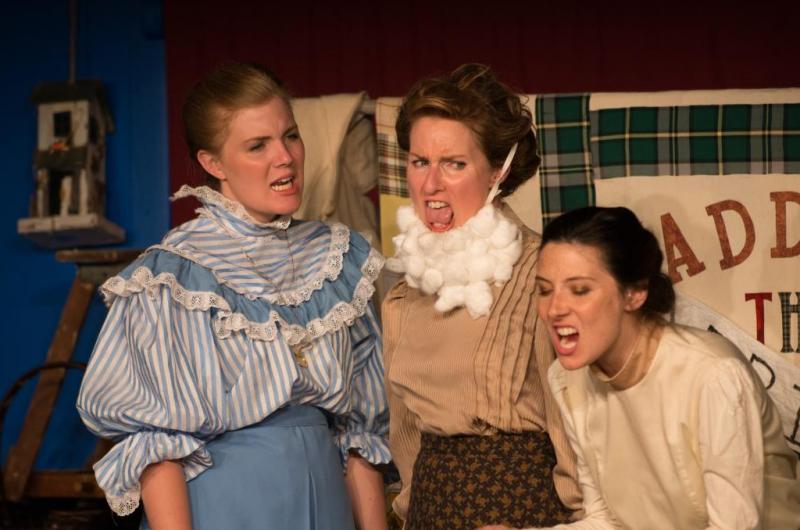 The Young Ladies of Baddeck Club – A Comedy
Date: Thu, Jul 7 2016 - Sun, Jul 17 2016
---
In 2015, audiences called The Young Ladies of Baddeck Club "better than Broadway" and "laughed, cried, and laughed some more!" Theatre Baddeck is proud to be remounting this show as part of its 2016 season. Don't miss an evening with these young ladies filled with comedy, music, and Cape Breton history! 
Performances July 7-17. Tues-Sat 8pm; Sun 4pm
It's the summer of 1908, and members of the Young Ladies of Baddeck Club have been given the great honour of performing a play for the celebration of Baddeck's incorporation as a village. At the helm is a mismatched foursome: a warring mother and daughter and two hapless souls who wouldn't know a soliloquy from a spinnaker. Their misadventures in attempting to celebrate Baddeck's history are hilarious and heartwarming. The play is a high-energy comedic romp that will make you remember why you love home, why you leave home and why Baddeck always feels like home. 
Experiences Near By