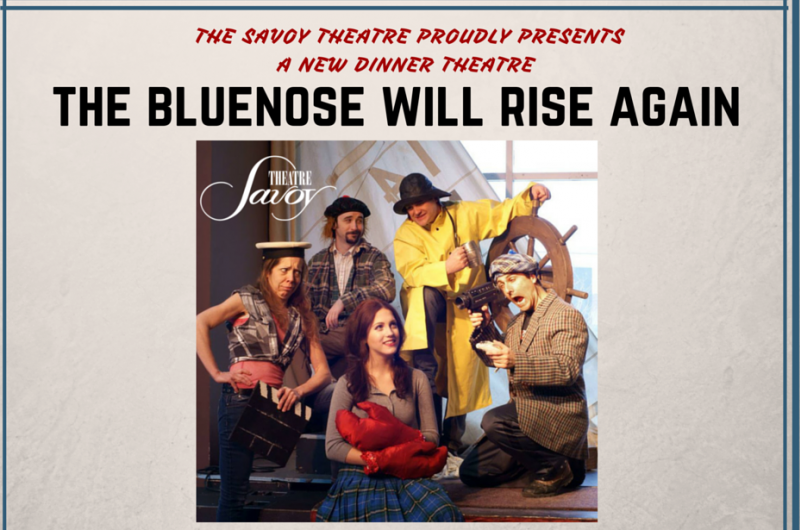 The Bluenose Will Rise Again
Date: Fri, May 13 2016
---
THE BLUENOSE WILL RISE AGAIN
A SAVOY THEATRE ORIGINAL DINNER THEATRE
It's Cape Breton's turn to have the Bluenose for a while! After some less than ethical transactions, our Minister of Transportation has acquired the Bluenose II, and its course is set for Glace Bay.
The original Bluenose was one of the last of the cod fishing schooners off the Grand Banks of Newfoundland and now, with the acquisition of its namesake daughter, the people of Glace Bay hope to put the vessel back to work – only this time as a lobster fishing boat.
In an effort to generate revenue and tourism for the area, the town folk also plan to film a reality TV show starring the vessel called, Deadliest Coldwater Lobster. This is the fictitious tale that surrounds the above mentioned events.
Warning; This story can turn on a dime!
May 13th, May 28th
Tickets $49.00 includes, meal, show and taxes
Call 902-842-1577 to make reservations
Experiences Near By