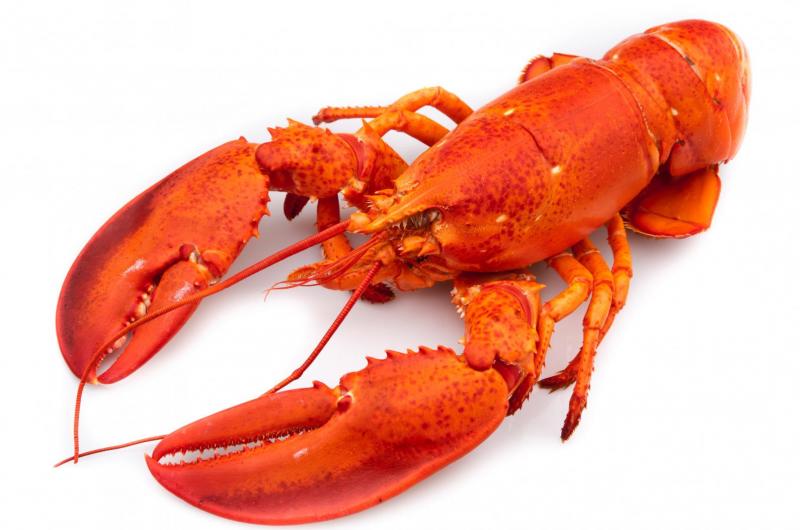 Seaside Lobsterfest
Date: Sun, Jul 9 2017 - Sun, Jul 16 2017
---
Seaside Lobsterfest Schedule of Events
A full week of great food, adventures, and fun. Enjoy live music, friendly people, beautiful landscape, and the East Coast lifestyle.  Whether you enjoy fine dining, beach parties, or the science of lobster (Lobsterology), we have it all happening in St. Peter's, from July 9th-16th, 2017.  We have lobster and corn boils on the beach, cooking contests and chowder dinners, trivia games, jam sessions and storytelling throughout the week. 
Sunday, July 9th
Grand Opening
2:00pm, Lions Hall, St. Peter's
You will experience Aboriginal Dancers, and drummers, Irish Dancers, local musicians.  Become familiar with our local cultures, music and hospitality. 
7-10 PM, Lions Hall, St. Peter's
"Old Friends", Cyril Mac Phee and Roger Stone Reunion Show
They will entertain you for 3 hours, and have a surprise guest joining them. Having both grown up in St. Peter's, played together in their younger years, they will come together to reminisce. Have a few drinks, listen to their pub style music. It will be a blast!  The After Party will be announced soon.
Monday July 10th – Friday, July 14th mornings:  
Lobsters R'Us Tours, Little Harbour
8am – noon
See how they store their lobster, and how the whole business works. Just show up, or email through our website to book a tour. 
Lobster Fishing Demonstrations with Captain Scott Touesnard
Tours depart hourly from St. Peter's Bay
Meet Cpt. Touesnard at the Canal where you will experience a trip to sea on a fishing boat and haul lobster traps.  Book your space in advance by emailing from our website.   When you return to the canal, you can purchase lobster, and we will teach you to cook them right on the shore. Enjoy your lunch of fresh lobster. Salads will be available to purchase separately. Not sure you like lobster?  There will be a barbeque as well. Prices vary according to market prices.
Mackerel Fishing with Locals
St. Peter's Canal
We will teach you to cook and clean mackerel while enjoying some fishing stories.  This experience includes a bucket, a jig and fishing wire, as well as tutorials from local hobby fishers. We provide everything you need. Bring the kids, it's a great family fun day. The time will depend on when the mackerel are running. Check out our website for details.
Lobsterology Lesson
Tuesday and Thursday starting at 11am
Learn about the science of lobster. Ideal for all ages, Enjoy lunch and learn some trivia of our industry. We will have a barbeque, local lobster available for sale, cooked or live. Prices will vary according to market prices. Check our website.
Monday, July 10th, 5pm
Lobster Dinner, Lobsters R'Us, Little Harbour
Located right at the Wharf in Little Harbour, enjoy local entertainment, followed with a fresh lobster dinner, salads, and dessert. There will be a tutorial for those not familiar with opening lobster, plus local entertainment. Cost is $ 30.00 
Tuesday, July 11th, 8pm
MacBouch Jam Session
Tuesday evening is the jam session at MacBouch – bring an instrument!
Wednesday, July 12th, 2-4pm
Seaside Lobsterfest Tea
Enjoy fresh biscuits, local made jam, tea and coffee, with entertainment. Location to be announced.
Wednesday Night Wings and Things, 6-9pm
Louie's Cosy Corner
Enjoy chicken wings, shrimp rings, mussels, and beer with some local music. 
Thursday, July 13th, 3pm
Seaside Lobsterfest Afternoon Cook-Off, Lions Hall, St. Peter's
Local chefs compete for the "Golden Cracker Award" – who will have the bragging rights this year? Come out and watch the fun.  Followed by a chowder dinner at 5PM Local musicians will entertain you. Then it's a rush to get to the Lobster Trivia at the MacBouch.  Teams of 3 or 4 people. 10 dollars a person. Email through our website to preregister your team. Limited number of participants.  Answer questions about the local fishing industry, lobsterology, and more. Prizes will be a feed of lobster, tickets to the dance on Saturday night, and tickets to the Bistro on Friday evening.
Friday, July 14th, 3-6pm
Bistro at St. Peter's Fire Hall
Entertainment to be announced. Finger foods served, the bar will be open. This is an informal atmosphere, and meant to be very social. Cost is $20.00 
Friday Night Beach Party in the Park
Bring your instruments.  Buy lobster, mussels, and corn, for dinner.  Sit around the fire, and tell stories with friends and family. Sing songs, make lifelong friendships.  Bring an instrument.
Saturday, July 15th, noon – 4pm
Fish Market at Lion's Hall, St. Peter's
Local fish for sale, crafts, and local artists selling their treasures. There will be entertainment, throughout the day and lunch served.   Stroll outside and check out the car show as well as our Kiddies Day activities.  There will be a petting zoo, pony rides and more. .
Saturday Evening Fireworks, Dusk
Fireworks start at dusk as they go off over the ocean, in L' Ardoise, behind the Community Hall. Followed by a big dance at the Entertainment, time to be announced. The Community Hall has a large outdoor deck overlooking the ocean and is a great spot to watch fireworks.
It will be a week of adventure and experiences, lobster and music.   Enjoy a formal sit down lobster meal at the Bras d'Or Lakes Inn, or a casual dining at Louie's Cosy Corner, or Jiggy's throughout the entire week. .  Try the fresh fish at Chubby's or MacBouch.  There is a great supply of seafood waiting for you to explore.  We will paint the town red.  You will find lobster traps at the entrance of town and decorations throughout the village, Join us in the fun.  http://www.seasidelobsterfest.com/
Experiences Near By