Milling Frolic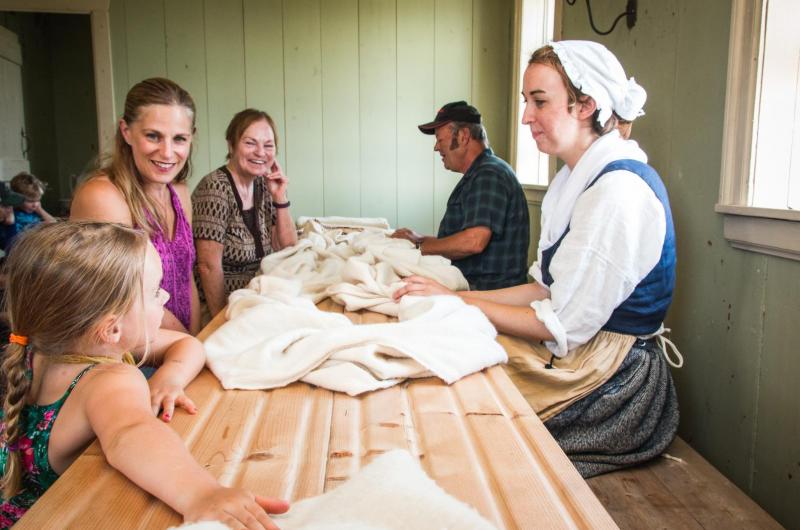 Contact
1-866-442-3542
highlandvillage@novascotia.ca
highlandvillage.ca
Date: Wed, Jun 6 2018 - Fri, Oct 12 2018
Region: Bras d'Or Lake Scenic Drive
Community: Iona
Come and join us at the table for songs and friendly conversation at the Highland Village milling frolic. The Gaels way to make the cloth ready for home use was to wet it, beat it and make a time of it, while communally singing choral songs in rhythm during the milling frolic.
Regular admission applies. 
Program runs from 2:00-3:00pm, Wednesday and Fridays from June 6 - October 12.