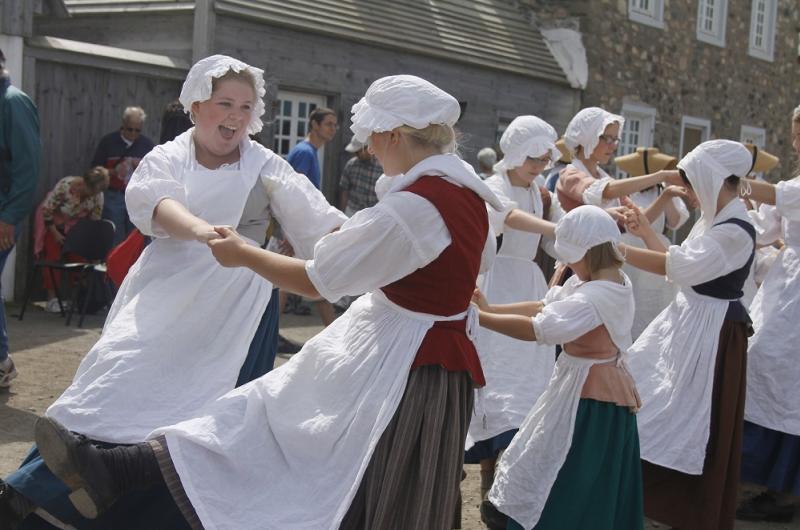 Feast of Saint Louis: a traditional feast with a modern twist
Date: Sun, Aug 21 2016
---
Feast of Saint Louis 
Eat, Drink and be Merry!
Celebrated in the 1700s, this traditional holiday lives on at the Fortress of Louisbourg National Historic Site. You'll find yourself surrounded by period military demonstrations, parades, performers, food, music, and dancing. Fun for the whole family!
There are so many things to do at Feast of Saint Louis, you won't know where to start. During the day, we are ready to delight all of your senses! Sample wine with Madame Drucour, take part in the chocolate treat workshop with our delicious and traditional Heritage Chocolate, and taste Fortress™ Rum, that's worth protecting. This is a one-of-a-kind opportunity to take part in mouth-watering activities everyone can enjoy!
Experiences Near By