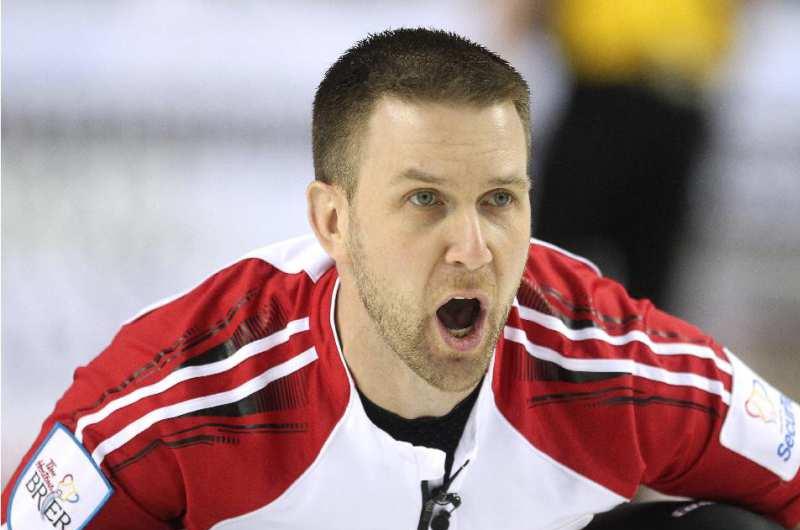 Elite 10 Men's Grand Slam Curling
Date: Thu, Mar 16 2017 - Sun, Mar 19 2017
---
The Pinty's Grand Slam of Curling returns to Port Hawkesbury, NS, for the Elite 10. 
March 16, 2017 – March 19, 2017
The fifth stop of the season runs March 16-19, 2017, at the Port Hawkesbury Civic Centre. 
Port Hawkesbury has been a frequent stop in the past for the Pinty's Grand Slam of Curling, most recently hosting the National in 2013. 
The Elite 10 is unique in the series in that it features a match play format where teams compete for ends rather than total points. Team must either score two or more points with the hammer or steal at least one point without the hammer to take an end. 
Team Gushue of St. John's, NL. are the defending champions after edging Winnipeg's Team Carruthers for the title in a draw-to-the-button shootout. The Elite 10 winner is guaranteed a berth to the Humpty's Champions Cup, the season-ending Pinty's Grand Slam of Curling event featuring all of the top champions of the year in one final showdown. 
Early Bird packages are now on sale. Platinum $125.00 and Regular seating $85.00 until December 31. Your pass includes admission to all events in your reserved seat and admisison to the Elite 10 pubs.
Event Schedule:
Thursday, March 16: 12:00. 3:30, and 7:00 p.m.
Friday, March 17: 8:30, 12:00, 3:30, and 7:00 p.m.
Saturday, March 18: 9:00 a.m. Tie-breaker if necessary,1:00 p.m. Quarter Finals, 6:00 p.m. Semi Finals
Sunday, March 19: 1:00 p.m. Finals
Event passes are now available and can be purchased at the PHCC Box Office (902)625-2591 or online at phcivic.com
Experiences Near By