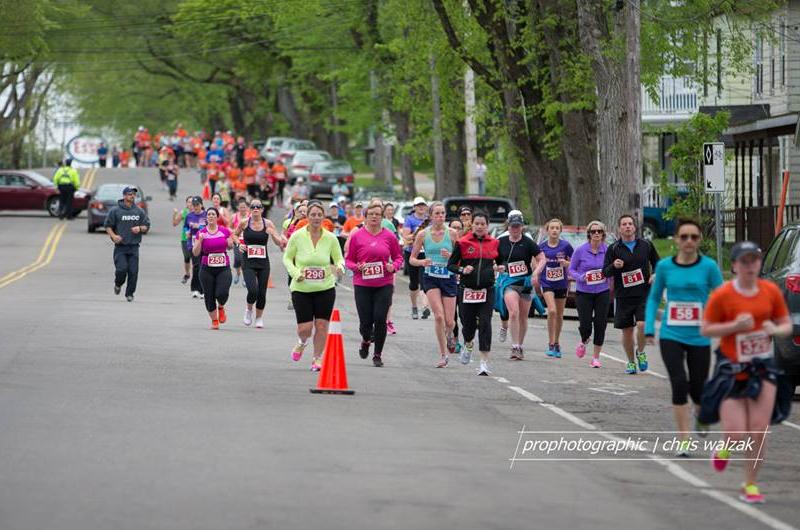 Cape Breton Fiddlers Run Weekend
Date: Fri, Sep 9 2016 - Sun, Sep 11 2016
---
The Cape Breton Fiddlers Run is held on the beautiful island of Cape Breton, along Sydney's waterfront. 
Known for its "giant fiddle", Sydney is full of vibrant, friendly runners who will welcome you with a smile. This flat, paved course runs along Sydney's downtown waterfront and serves as a Boston Marathon qualifying marathon. Runners will be joined by some of Cape Breton's talented musicians to provide encouragement along the way.
On September 9th, a ceilidh will be held at Breton Brewing from 6:00 p.m. to 10:00 p.m., featuring local entertainers. 
On September 10th, participants can take part in the Fiddlers Race Expo held at the Victoria Park Armouries from 12:00 p.m. – 6:00 p.m. Race kits can also be picked up during this time; a story tellers circle will also take place at 5:00 p.m. Online registration will be closed on September 9th at midnight. Registration is also available during the expo between 12:00 p.m. and 6:00 p.m. A kids run will take place at Open Hearth Park at 7:00 p.m. on Saturday.
Participants will enjoy a pre-race pasta dinner on Saturday, and follow their run with a warm bowl of chilli.They will also receive a dry fit running shirt, and a one of a kind medal, designed by a local artist. The race will be professionally timed by www.limitlessracetiming.com.
Experiences Near By