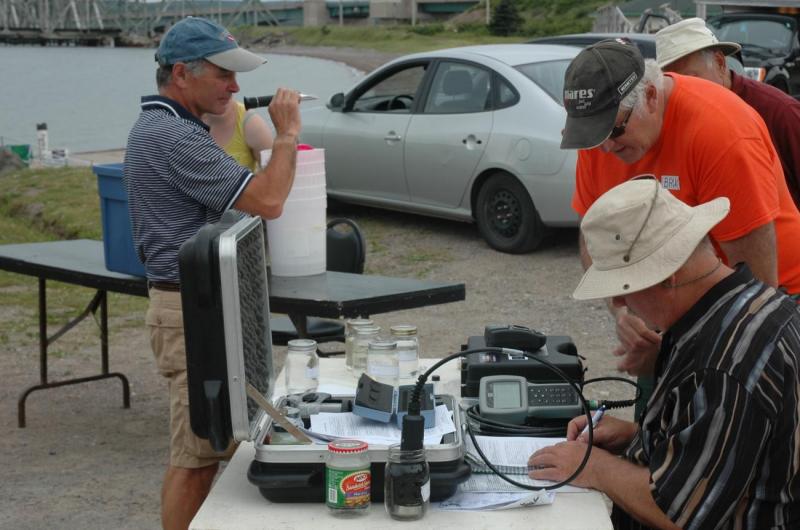 Bras d'Or Watch
Date: Sat, Jul 16 2016
---
The second annual citizen science field day program known as Bras d'Or Watch sponsored by the Bras d'Or Lake Biosphere Association will be held on Saturday, July 16 from 2 to 5 p.m. at six sites around the Bras d'Or Lake:
in Baddeck near the A.G. Bell & Mabel statue on the waterfront.
in Ben Eoin at the Ben Eoin Beach Campgrounds
in East Bay at the sandbar
in Eskasoni at Morris Beach
in Grand Narrows next to the Wheelhouse Cafe
in St. Peter's next to the marina
Bras d'Or Watch is a citizen-based monitoring project of the Bras d'Or Lake and its surrounding shoreline. To help us understand how global climate change might impact the Bras d'Or Lake we are asking for citizens to help in observing, testing or recording various aspects of the lake water and its shoreline. The results of these observations will help to develop a "report card" on the ecological health of the Bras d'Or Lake. The Bras d'Or Lake and its watershed were designated as a biosphere in 2011 by UNESCO (United Nations' Educational, Scientific and Cultural Organization), a very special title as there are only of eighteen in all of Canada.  
The Bras d'Or Watch Field Day will involve sampling of several ecosystem properties on the lakeshore and in the shallow waters of the Bras d'Or Lake. You can stroll on the beach or you can bring your water shoes and a swim suit in case you want to get wet. Samplings at each site will be overseen by an ecologist and everyone is welcome to come, watch, participate and learn. The event is perfect for individuals, families, and children accompanied by an adult.
For more information, please contact watch@blbra.ca
Experiences Near By