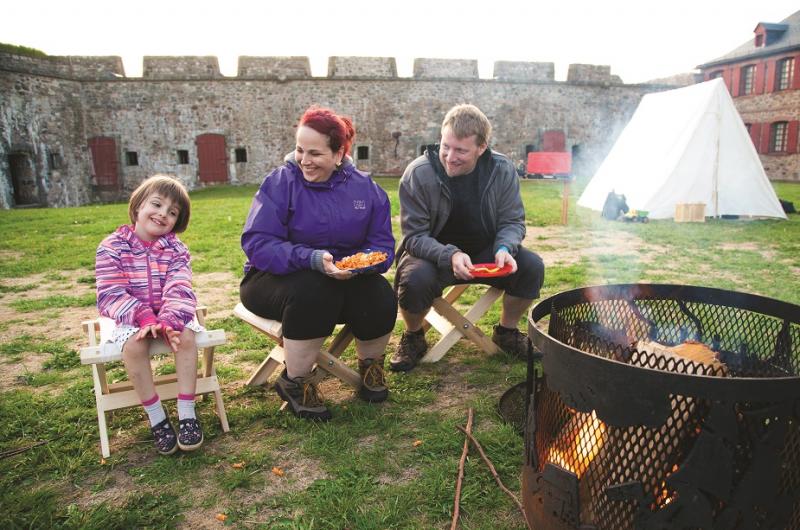 18th Century Equipped Camping
Date: Wed, Jun 1 2016 - Fri, Sep 30 2016
---
Experience the magic of the Fortress of Louisbourg after the sun goes down with this unique opportunity to sample the life of 18th century Louisbourg in a new fashion: camping!
Enjoy our fully equipped 18th century-style camping! Be adventurous and tackle the outdoors and cultural activities. We provide each group with a period tent (already set up), period lanterns, modern floor mats, cooking equipment, a propane stove, and a fire pit to make your own fire.  
Schedule:
Available from June to September.
Price: $70 per night per tent (up to 4 people)
Maximum of 4 people per group/tent
Reservations must be made by 12:00 pm for that same night.
Book Now: 902-733-3552 or fol.tourbookings@pc.gc.ca
Experiences Near By