Lobster-licious Foodie Ambassadors
To kick-off the Lobster-licious festival, we had two Halifax Influencers come to Cape Breton Island to capture and share all of their Lobster-licious fun with us! Danielle Squires and Jessica Emin each travelled a different route around the Island, for a lobster-filled three-day itinerary. It was the perfect way to take in the stunning sights of Cape Breton, while getting to enjoy some delicious local lobster dishes! Check out their stunning photos and find out about where they went below!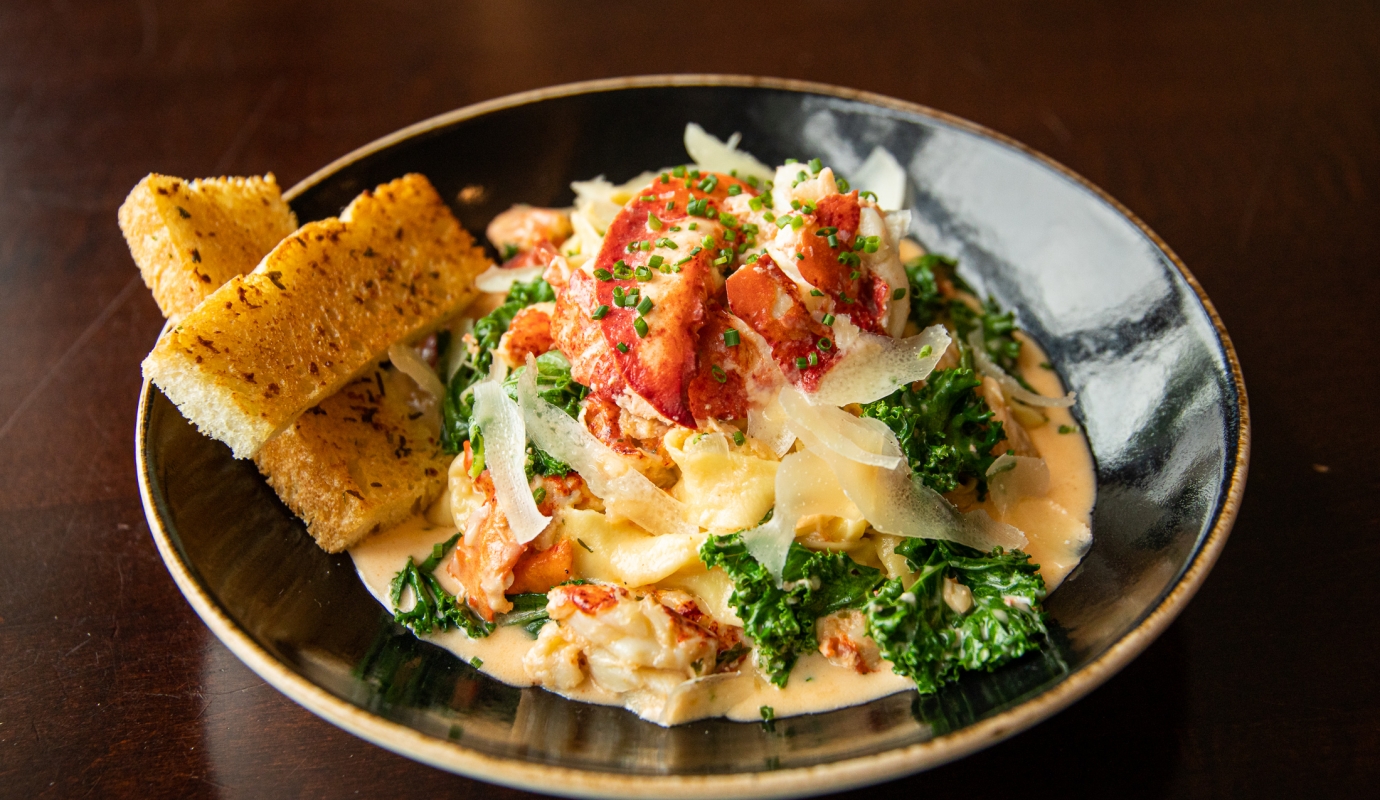 Danielle, or Dani as she goes by, is the name behind the highly popular Foodie Instagram, @CravingHalifax. Dani has a following of over 19 thousand, with posts featuring restaurants across Nova Scotia and beyond. In addition to her Instagram page, Danielle has her own food blog where she shares her thoughts and experiences on the various restaurants she visits. Her foodie Instagram and Blog was born out of a strong passion for great food and meeting new people and this made her the perfect fit for taking part in our Lobster-licious campaign!
"CravingHalifax has been a way to express my personal opinions on local food, restaurants and atmospheres. I am no way an expert food critic but a foodie blogger who loves to eat and enjoy experiences."
-Danielle Squires, via Craving Halifax
Danielle's 3-Day Lobster-licious Itinerary 
Day One
After departing Halifax, Danielle's lobster-themed Cape Breton Island adventure began in Glace Bay, at The Bitten Moon Pub, where she tried their Lobster Poutine. This was then followed by Flavour on the Water in Sydney for their Lobster Club, and then dinner at the Gaslight Café for their Lobster Pot Pie. Day one was definitely jam-packed with lots of delicious lobster dishes!
Day Two
To kick-off day two of her itinerary, Danielle departed the Sydney area and headed to the Lakeside Restaurant in Baddeck to enjoy their Lakeside Lobster dinner. Following her visit in Baddeck, Danielle headed to The Coastal Restaurant & Pub for their Perfect Storm Seafood Chowder. Day two concluded with an ocean view dinner at the Purple Thistle Dining Room at the Keltic Lodge, where she stayed for the night.
Day Three
For her final day on the Island, Danielle headed first to the Wreck Cove General Store, to try their World-Famous Lobster Sandwich. After this, Danielle arrived back in Baddeck for her final Lobster-licious meal, which was a lobster roll at the Freight Shed.
Jessica, better known as Jessie to her fast-growing Instagram followers, is a professional photographer, food stylist, and writer. With a following of almost ten thousand, Jessie's social pages boast stunning pictures of food dishes, from local Nova Scotia restaurants all the way to California. In addition to her personal passion for food photography, Jessica runs the social accounts for the Little Oak and Lot Six restaurants in Halifax. Her love of great food and her ability to capture dishes so well, made her a great fit for our Lobster-licious campaign!
Jessica's 3-Day Lobster-licious Itinerary 
Day One
For day one of her Lobster-licious itinerary, Jessica departed Halifax for the first stop of her trip, at L'abri Restaurant, Café and Bar in Chéticamp to try their Lobster Wonton Tacos. After her afternoon stop in Chéticamp, Jessica headed back to the Inverness area for dinner at The Glenora Inn & Distillery, having their Lobster Gnocchi. The Glenora Inn is also where Jessie stayed for her first night.
Day Two
After departing the Glenora Inn, Jessica headed to Baddeck, where Stand & Stuff Your Face's Food Truck was set-up and got to try their Lobster and Pesto Pasta. Following her visit here, she arrived on the Baddeck Waterfront, to The Freight Shed, and tried their lobster roll. Her last stop of the day was in Sydney, for dinner at Governor's Pub & Eatery, for their Lobster Burger.
Day Three
To conclude her Lobster-licious trip around Cape Breton Island, Jessie stopped in at Selkie's Neighbourhood Diner, to enjoy their lobster dip grilled cheese. After this stop, it was back off to Halifax!
There you have it—a fully packed three-day trip to enjoy delicious, local lobster, all with the stunning backdrop of Cape Breton Island. We hope you enjoyed following Dani and Jessie along on their Lobster-licious journeys, as much as we did! We're sure to be dreaming about their amazing lobster photos for the months to come, patiently waiting until we can do it all over again next year!
Want to show off your Cape Breton adventure? Read through this blog to find your new favourite instagram hot spot this summer. Trust us, nothing says natural more than a nature photo.
---
Continue Reading