5 Amazing Hiking Events You Can't Miss in 2019
One of the absolute best ways to see Cape Breton Island's awe inspiring scenery, and meet other people passionate about getting outside, is by hiking its trails during one of the many signature events happening island wide this summer.
Roots to Boots Festival 2019 • June 13 – 16
Over 4 days, and between two communities (Cheticamp and Louisbourg), the Roots to Boots Festival highlights the best of what Cape Breton Island has to offer; food, music, and outdoor adventure. From Thursday to Sunday, there's 10 guided hikes, 4 culinary events and 8 music and cultural events between the historic and impressive community of Louisbourg, and the quaint and vibrant heart of l'Acadie, Chéticamp. If you haven't had a full taste of the island, this one takes you from east to west and samples a little bit of everything.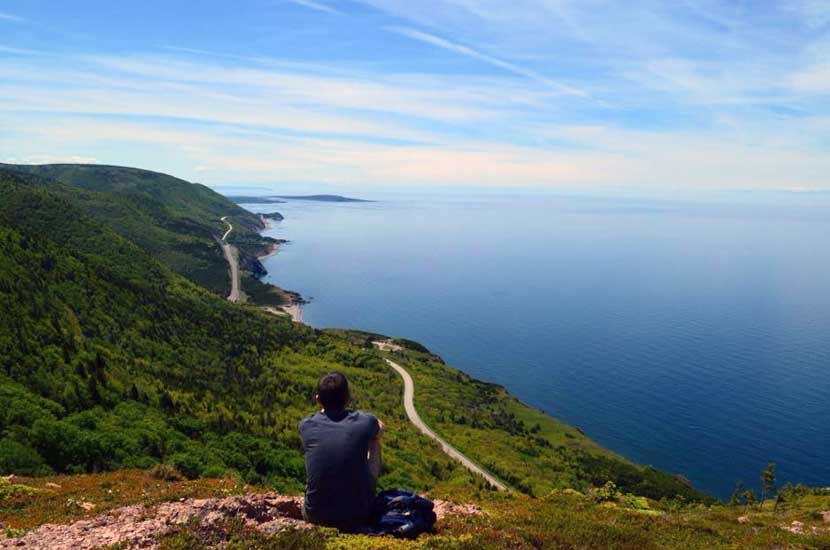 Back for its 10th year, the challenging and exhilarating 3 Peaks Challenge, hosted by Hike the Highlands Festival, is a bucket list item anyone with a sense of adventure needs to attempt. The ultimate goal is to Summit 3 of Cape Breton's 'peaks' in one full day of hiking. The trails change every year, so even if you've completed 3-Peaks before, you aren't a reigning champ. This event typically sells out, quickly – so don't hesitate and register today!
Cape Mabou Highlands Hiking Trails offer a beautiful range of trails, taking hikers through lush canopied woodlands, to beautiful rugged shores. Make a team and join in the 17km journey through the Celtic heart of the island. You might need to stop at the famous Red Shoe Pub for some refreshments afterwards.
Hike the Highlands is a great way to get immersed in the most dramatic views Cape Breton has to offer and see the north of the island over 10 days. There are 25 different guided hikes so you can get the most out of your time, and they range from flat, well-groomed trails, to challenging, higher elevation paths leading to some truly beautiful places. There's also presentations and social events so you can meet other people passionate about trailblazing too; it's an event you can't miss.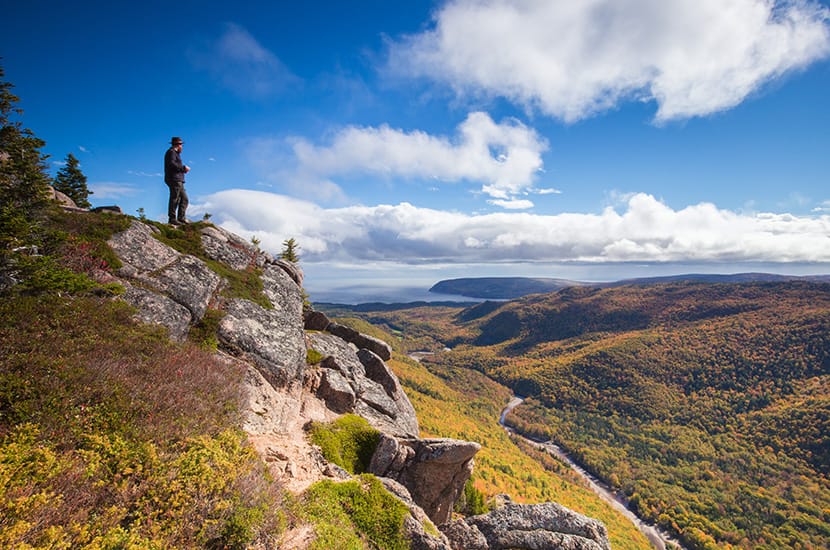 Hike the Coxheath Colours and Ceilidh • October • a Celtic Colours Event
Celtic Colours International Festival is one of Cape Breton's most special events, and one of the world's premier Celtic music events. Artists and visitors come from all over the world to celebrate not only our music and ability to have a good time, but also our fall leaves changing and the rich tapestry that autumn drapes in front of us. Take the opportunity to hike the Coxheath trails during this event to experience music, storytelling and information unique to this area and region. Need to relax after a good hike? There's a ceilidh (music and gathering) at the base of the trail in a little community hall.
Want to show off your Cape Breton adventure? Read through this blog to find your new favourite instagram hot spot this summer. Trust us, nothing says natural more than a nature photo.
---
Continue Reading