8 Facts About The Lobster-licious Festival
Lobster-licious is Cape Breton Island's latest culinary event! Celebrate great lobster-infused food on local patios and restaurants with family and friends this summer. For all your Lobster-licious questions, facts, and event knowledge look below!
1. What is Lobster-licious?
Lobster-licious is the latest food festival on Cape Breton Island, from July 1-31, 2021. There are 20 participating restaurants and food establishments, each featuring innovative and non-traditional local lobster dishes on their menu.
2. How long will the participating restaurants have these lobster dishes on their menu?
The Lobster-licious dishes will only be featured on menus for the duration of the event, which is from July 1 until July 31.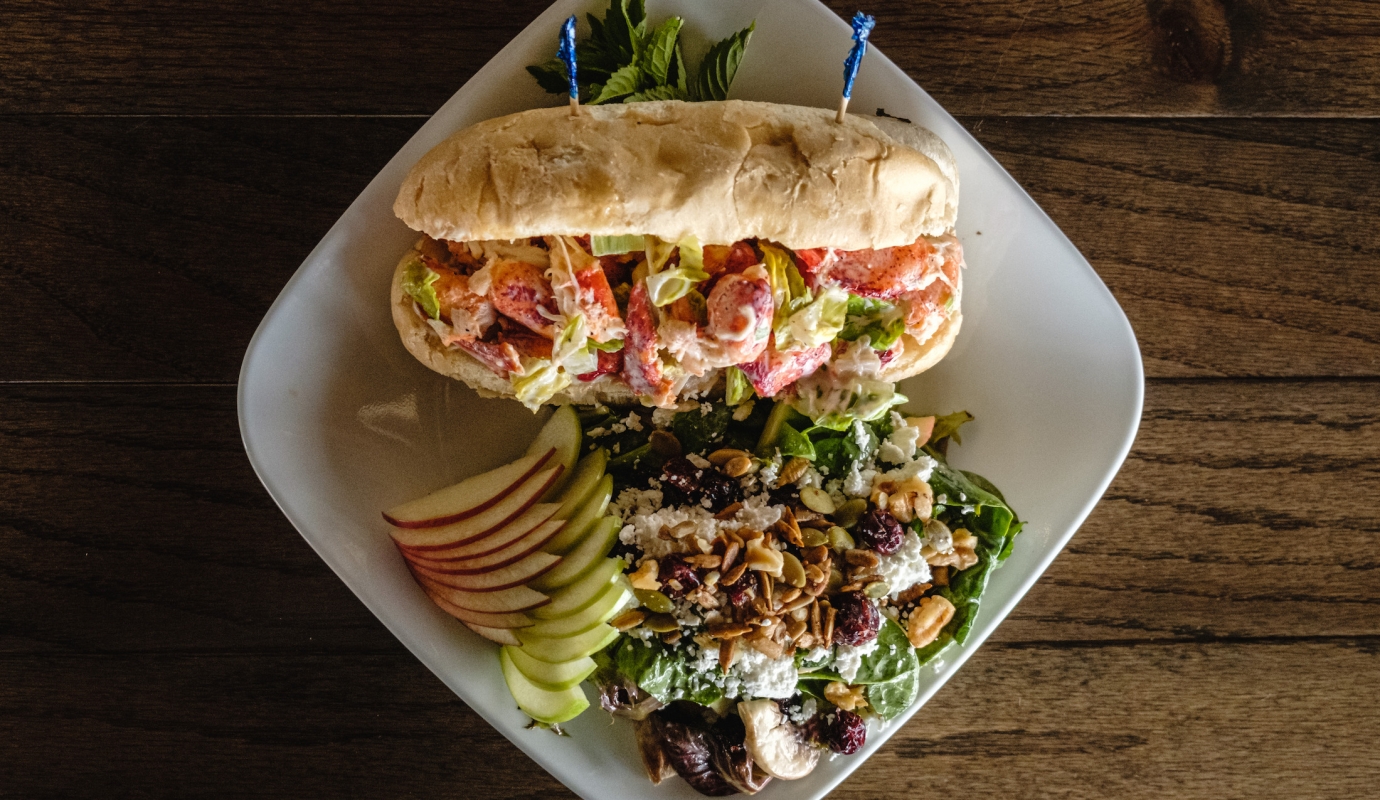 3. What is the Lobster-licious Web App and How Can I Access it?
The Lobster-licious web app is an app that features each participating restaurants, maps to highlight their location on the Island, and it's lobster-infused dish. The app also hosts our Lobster-licious Contest! After purchasing one of the featured Lobster-licious dishes, you will be presented with a QR code that is exclusive to that restaurant, the more lobster dishes you try the better your chances at winning the 2021 prize!
You can access the Lobster-licious web app by searching www.lobster-licious.com in Chrome or Safari. To download the web app please follow the next steps:
Tap the "share" button at the bottom of your screen (small box with upward-facing arrow)

Scroll up and click on "Add to Home Screen"

Enjoy seeing your friendly Lobster-licious app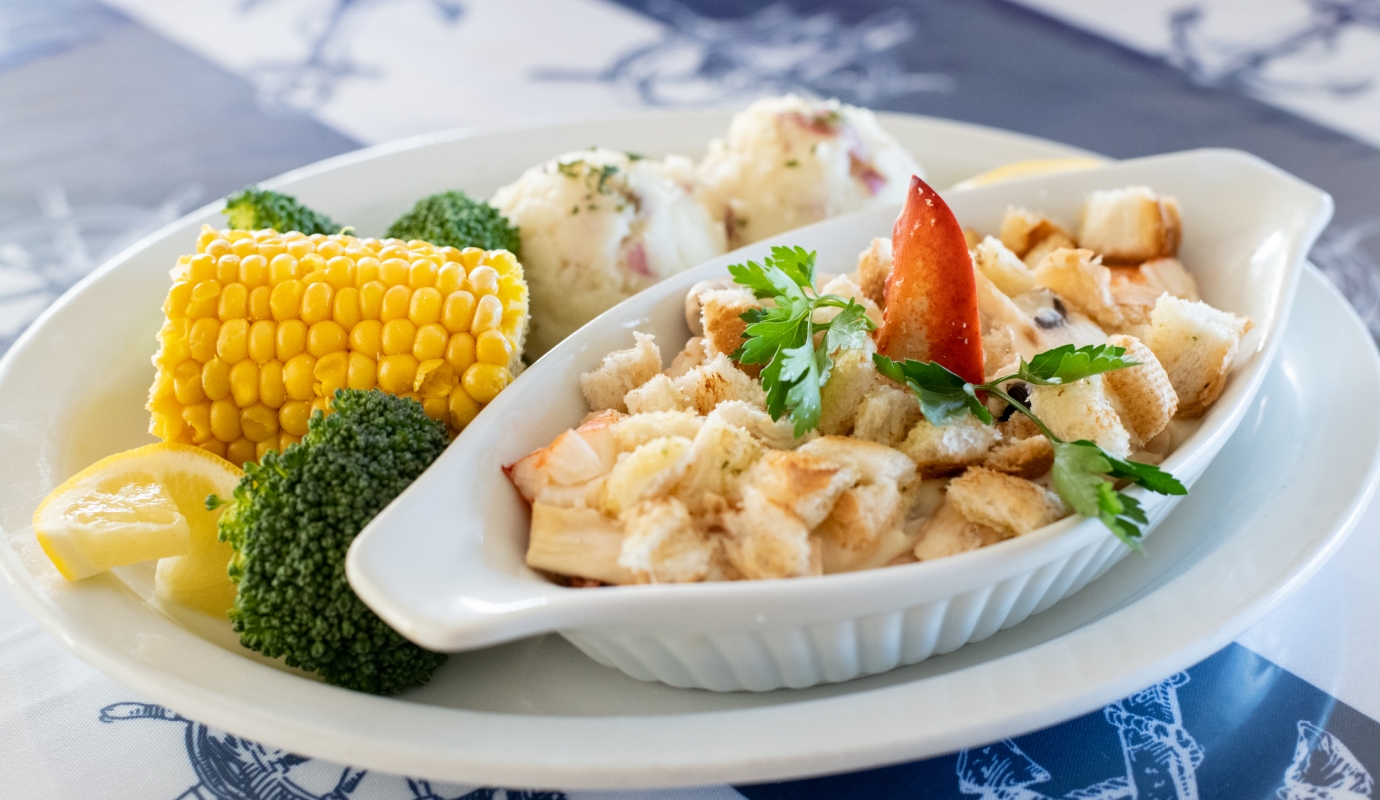 4. How do I get entered into the contest?
For every qualifying dish purchased,  you will be offered the chance to scan your passport at the time of purchase. Use SCAN A CODE within the app to scan the code when presented. When scanned, your new stamp will appear in a list in MY PASSPORT. Every qualifying dish purchase is eligible for a stamp. 3 STAMPS gives you your first automatic entry into the Gourmet Getaway Contest. Every stamp after the first three will qualify for an additional entry.
5. Who can enter the contest?
The contest is open to anyone who visits the participating restaurants, who are 21 years of age or older at the time of entry; however, the contest is not open to employees of Destination Cape Breton Association or its affiliates, subsidiaries, advertising or promotional agencies, or immediate family members of such employees (defined as parents, siblings, children, and spouses, regardless of where they live), or anyone who is domiciled with such employees. 
6. What is included in the Lobster-licious Prize Package?
One-night accommodation for two at the Clairestone Inn
Dining experience for two at Flavor on the Water
One-night accommodation for two at the Luckenbooth Bed & Breakfast
Dinner for two at Lynwood Inn and Restuarant
All taxes and accommodations levy fees (gratuities not included)
7. When will the draw for the contest winner take place?
A random, electronic draw will be made by Destination Cape Breton in Sydney, Nova Scotia, on Friday, August 20, 2021 at 4:00 pm Atlantic from all eligible entries received during the Contest Period.
8. How will the winner be contacted?
Destination Cape Breton will attempt to contact the winner of the Lobster-licious Prize Package via phone for approximately two weeks following the selection process, between 9:00 am Atlantic and 8:00 pm Atlantic. If Destination Cape Breton is unable to contact the selected winner after five attempts, the selected winner will be disqualified from the contest, rendering the selection null and void, and another winner will be chosen from the remaining eligible entries received during the contest period.
We hope this helped answer all of your Lobster-licious questions and that you're now ready to get out and enjoy some of these delicious lobster dishes!
Want to show off your Cape Breton adventure? Read through this blog to find your new favourite instagram hot spot this summer. Trust us, nothing says natural more than a nature photo.
---
Continue Reading